Visit Den Gamle By (Old Town) in Aarhus, Denmark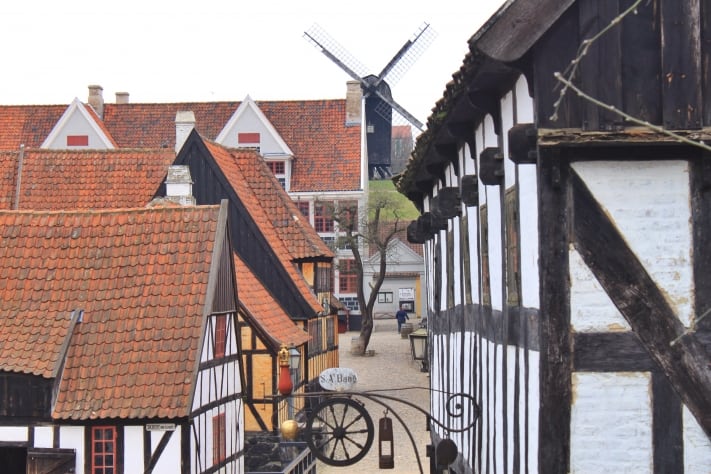 For the past.. oh, I don't know.. six months, I've been trying to find time to visit The Old Town (Den Gamle By) Aarhus. And now FINALLY this week I did and it was so much fun. The Old Town is basically a reconstruction of Danish buildings and interior from 1550-1800.
Denmark is full of traditional houses like the ones you've seen in my last posts. But visiting The Old Town is like stepping back in time! It shows what it was like to live and work in a Danish market town and it's occupied by period actors which makes it even more authentic.
These months when I'm not traveling, I'm really starting to see what a beautiful country I live in. I've never thought of how much history and tradition is found in our architecture or how charming the cottages at the Northern Sea are. This summer, I'm taking a trip around Denmark and visiting some of the smaller and bigger islands and also the capital. It's been ages since I was last in Copenhagen.
Here's my photo essay from Den Gamle By in Aarhus, Denmark:
This post contains referral links for products I love. Adventurous Miriam earns a small commission at no extra cost to you if you make a purchase through my links. Thank you for your support ♡ Learn more
Den Gamle By, Aarhus
DENMARK IN THE 1970s
TRADITIONAL DANISH SMØRREBRØD
THE MARKET PLACE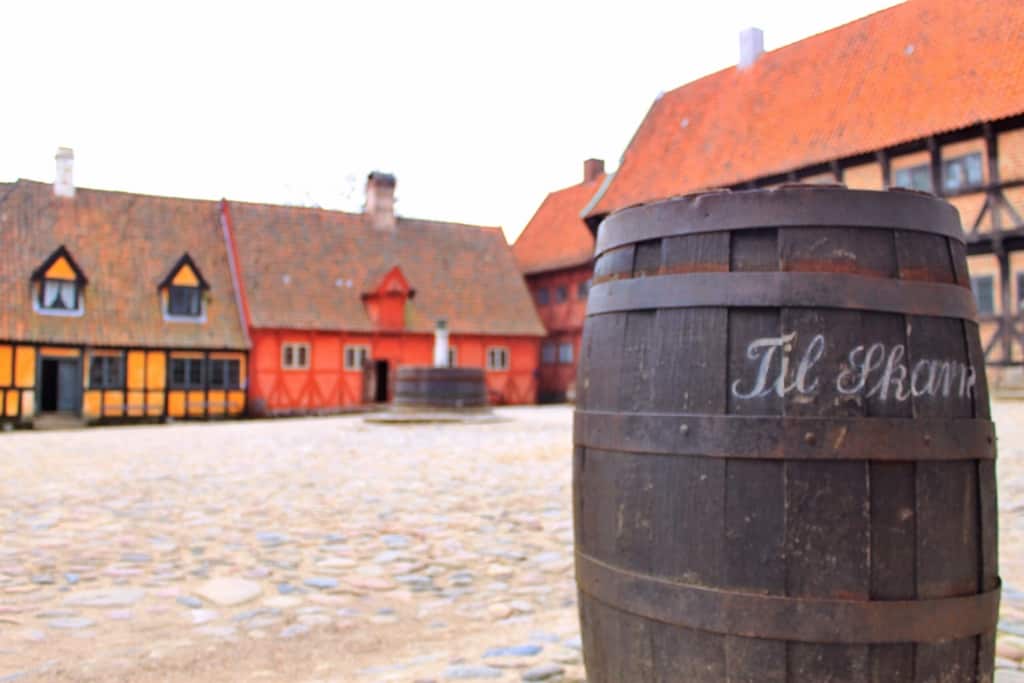 TRADITIONAL MILLS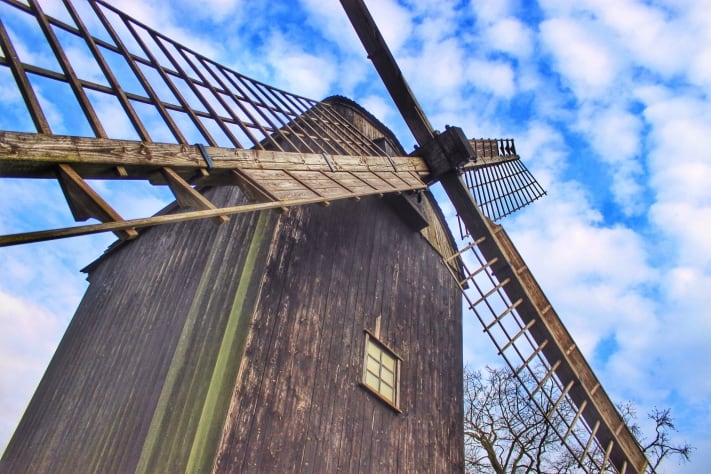 Do you have an old town where you come from?
Before you go – don't miss this: