25 best places to visit in Denmark (by a Dane)
Want to explore Denmark, but don't know where to begin? Begin here. I've handpicked 25 of the best places to visit in Denmark.
If you're looking for:
Then you'll love the highlights in this new travel guide.
Let's get started.
This post contains referral links for products I love. Adventurous Miriam earns a small commission at no extra cost to you if you make a purchase through my links. Thank you for your support ♡ Learn more
The best places to visit in Denmark
Denmark is a small country, and you can get from one end to the other in six hours (less if you fly). My list of the best places to visit in Denmark includes highlights from all over the country.
If this is your first time in Denmark, check out my Denmark travel guide. If you're planning a road trip, get the best itineraries here: 7 amazing self-drive itineraries in Denmark.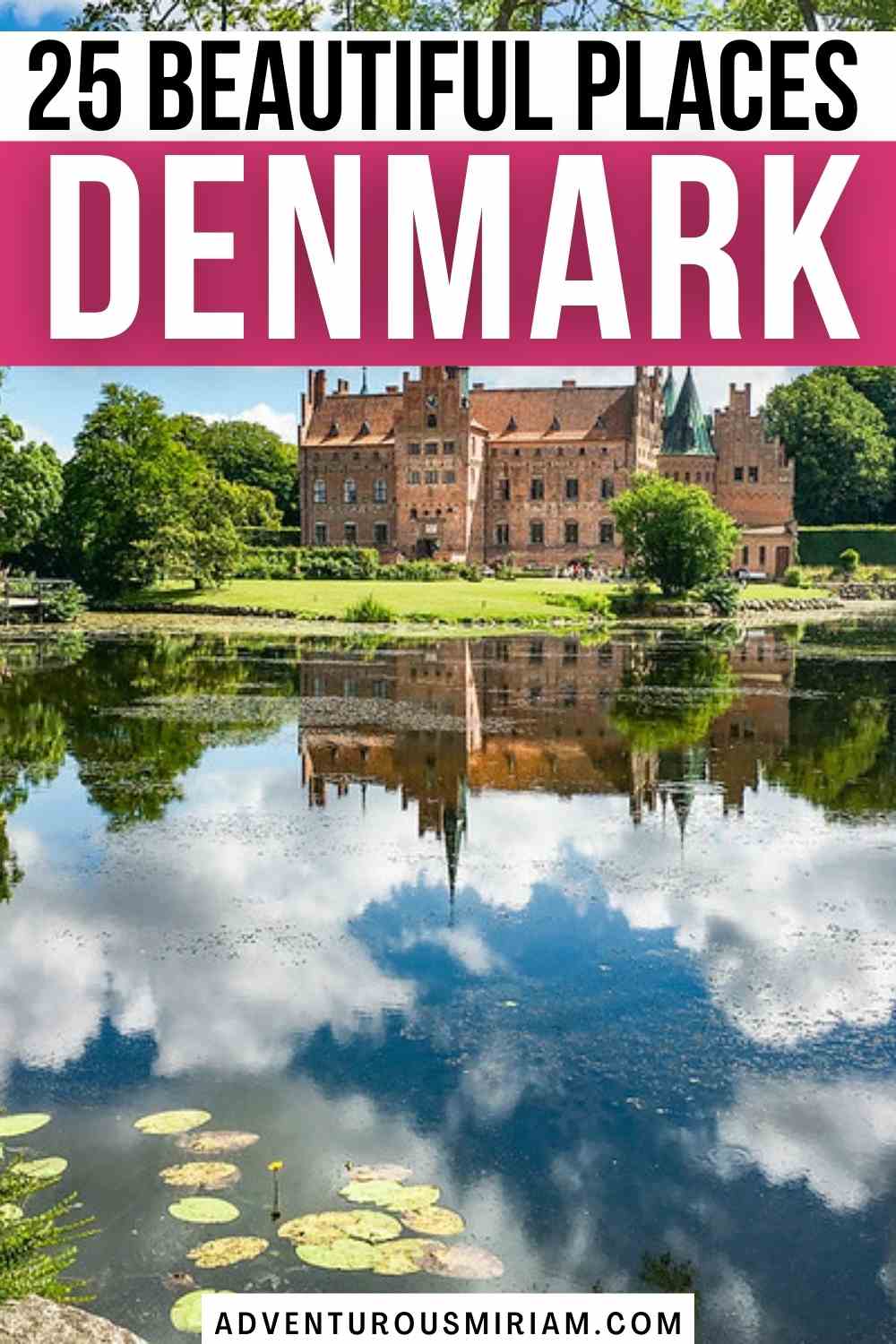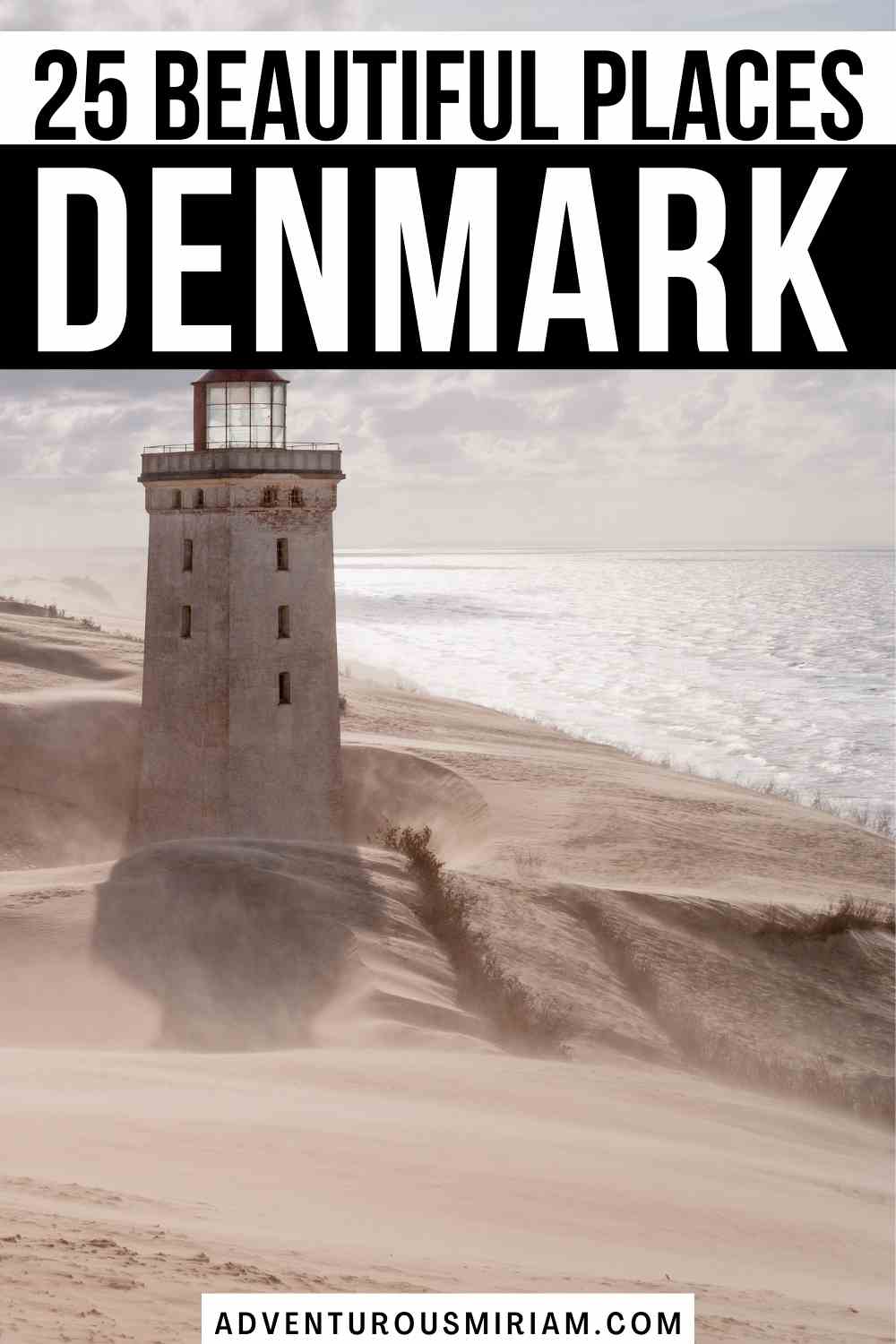 Renting a car in Denmark
The easiest, fastest and most convenient way to travel to most Danish hidden gems is with your own private rental car.
For a rental, Discover Cars is a great company that compares prices at numerous Denmark car rental agencies all over the country to get you the best price.
1. Bornholm
Bornholm is known as the sunshine island because it's the sunniest place in Denmark. There's a unique and idyllic landscape on this Baltic island, which is why Danes love to visit. Whether you're looking for white sand beaches, dramatic cliffs or quaint fishing towns, Bornholm is the perfect destination.
It has also become a mecca for glorious food, so do stop by Christianshøjkroen and Fredensborg Hotel (for the amazing seafood buffet!) and try the renowned smoking houses and the world-known Johann Bülow liquorice.
2. Fur
Fur island is known as Denmark's most wonderful island and it's currently on the UNESCO tentative list for its moler (or moclay in English). Moler is a special kind of clay layered with black volcanic ash. It's 55 million years old and can be found here along with fossils of particularly fish, insects and birds.
3. Faaborg
Faaborg is located on Funen and it's one of the cutest, most quaint towns in Denmark. Aside from the vibrant half-timbered houses, you'll find hollyhocks-lined streets in the summer. Faaborg is absolutely worth visiting!
4. Mariager
Back in high school, I lived in Mariager for two years and really loved it. It's located in central Jutland and it's truly a hidden gem.
Mariager is a charming little rural town dating back to the early 15th century. Known as The city of roses, locals are welcoming and greet you with a nod or 'hello'. Mariager has a fjord, a lush forest, a salt centre and a quaint old town with picturesque cobbled streets.
5. Mønsted Kalkgruber
Did you know that the world's largest limestone mine is located in Denmark?
Yep. It's Mønsted Kalkgruber. An endless maze of underground paths that stretches for 60 km and up to six floors in height.
Some of the caverns are as large as cathedrals while others are so narrow that a grown man couldn't walk through them upright. In other words, the limestone beneath Mønsted in Denmark is riddled with the biggest chambers, widest tunnels, and most mind-blowing voids anywhere in Europe.
6. Odense
Odense is the hometown of H.C. Andersen – the godfather of fairy tales and author of the famous words: To travel is to live.
Make sure to explore the picturesque old town, St. Knud's Cathedral and Møntergården Museum. Odense is an ideal day trip from Copenhagen or a stop-over on your way to Jutland or around Funen.
7. Blåvand
Blåvand is known for the calm and shallow water, which is not at all common for the North Sea (it's usually wild, untamed and windy). Add to the fact that it's surrounded by children-friendly, snow-white beaches and pretty vast sand dunes.
All of this makes Blåvand Denmark perfect for families or anyone who likes the dramatic and unspoiled nature of the North Sea, but without the strong current.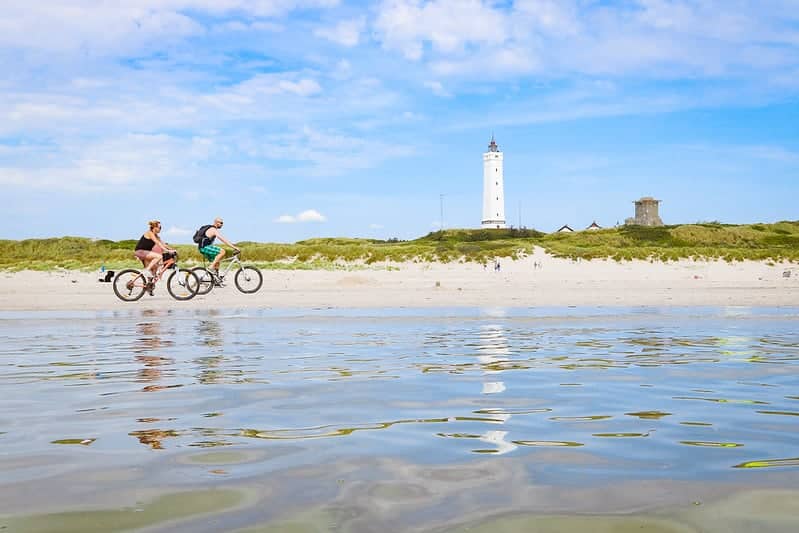 8. Ribe
Ribe is not only the oldest town in Scandinavia, it's also easily one of the best places to visit in Denmark to soak up some history. Its charming half-timbered 16th-century houses are overseen by the country's oldest cathedral. Definitely worth a visit.
9. The Wadden Sea
In the Wadden Sea (in Danish, Nationalpark Vadehavet), the North Sea floods the mud flats with seawater twice a day. When the tide is low, you can drive or take tractor-bus rides to offshore islands and watch harbour seals on the sandbanks.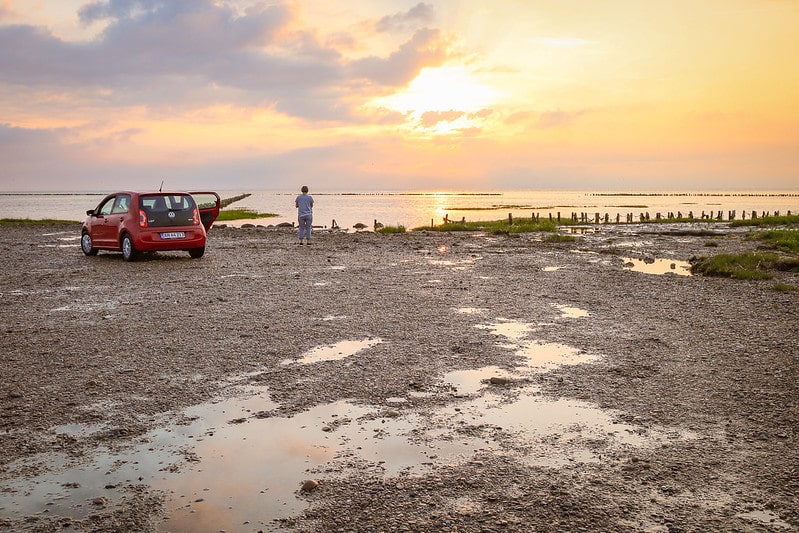 10. Møgeltønder
The main street in Møgeltønder, an old cobbled road lined with linden trees and idyllic houses, is known as the most beautiful street in Denmark. It's unique because of its many thatched cottages from 1700-1800.
This charming village is also home to the royal Schackenborg Castle where Prince Joachim and his family lives from time to time.
11. Dybbøl Mølle
Dybbøl Mølle is a mill museum and national symbol of Danish bravery. This was the final battle field during the war in 1864, when Denmark went from being a large nation to a very small nation.
Dybbøl Mølle is located in Sønderborg.
12. Sønderborg
Sønderborg has a lot going on, so you won't run out of things to do here. War sights, castles, island hopping and Sønderjysk kaffebord – it's all worth trying.
Sønderborg is also a great anchor for exploring the rest of Als and Southern Denmark.
13. Christiansfeld
Christiansfeld is a town in Central Jutland and was enlisted as a World Heritage site in 2015 because of its unique stringent architecture that represents the Moravian Brethren in Denmark. It's named Christiansfeld after King Christian VII who planned the city.
Pro tip: Try the honey cakes – they're legendary!
Read next: Experience the 7 UNESCO sites in Denmark
14. Aarhus
Aarhus is my favourite town in Denmark. It's cultural, historic, charming and a true foodie destination. It's also the second largest city in Denmark after Copenhagen.
Things not to miss include Den Gamle By (the old town), Aros (Rainbow Panorama), Aarhus cathedral, the Latin Quarter, Åboulevarden Riverfront and the quaint Møllestien.
15. Ebeltoft
Ebeltoft is a picture-worthy medieval town on Djursland. Think quaint half-timbered houses, winding cobbled streets, nice beaches and a lively culture scene during the summer.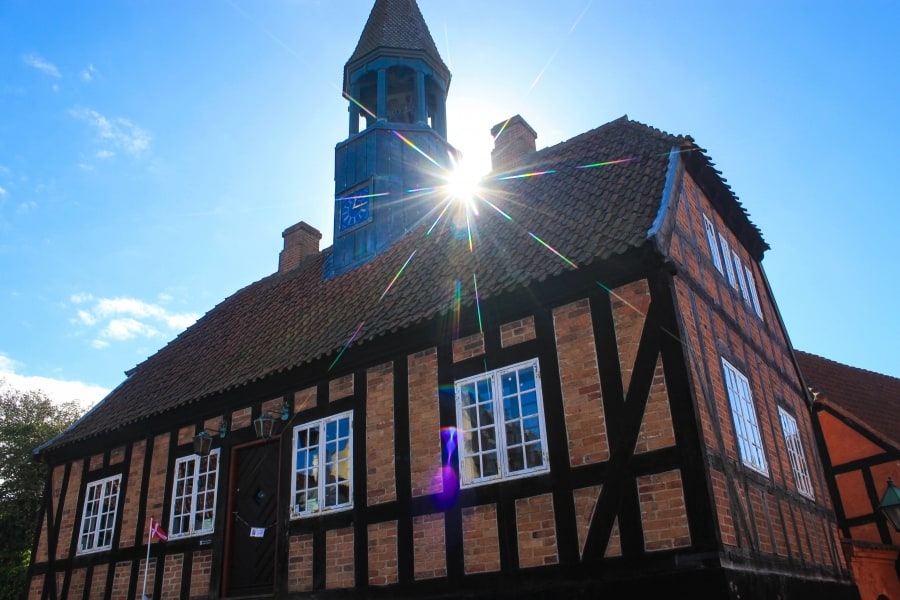 16. Old Estrup Manor
Not far from Ebeltoft is Old Estrup Manor. I could have included Egeskov castle (the first photo in this post) because it's one of the most impressive castles in Denmark. BUT this isn't a popularity contest – and besides, I'd rather show you the less visited castles. The hidden gems, like Old Estrup Manor; a red-brick renaissance manor and museum from 1340.
Visit in the summer to get the full experience of the beautiful gardens. It's so pretty.
17. Rebild Hills
We don't have mountains in Denmark, but we do have hills. And purple ones.
Rebild Bakker has some of the most vibrant nature in Denmark. You can find heathland all over Denmark, but Rebild National Park is something special.
If you visit in August when the heath is in bloom, you can have a picnic or walk through the purple idyllic setting. Rebild is also a great place for outdoors activities such as biking, hiking or fishing.
18. Troll Forrest
The twisted trees of Denmark's troll forests are up to 200 years old and look as though they are bewitched. This enchanting and a bit eerie landscape was planted as an attempt to reduce the sand flow in the area, but it didn't work. Now, these strange woods can be found in Thy national park (Thagaards Plantage), Rold forest (the Troll forest) and Tisvilde.
19. Bulbjerg Klint
Bulbjerg Klint is a a 47m high limestone cliff and one of the most amazing places for nature in Denmark.
Bird-watchers can have a field day at Bulbjerg, too. As the only bird cliff in Denmark, it's home to kittiwakes, common puffins and northern fulmars. Even if you're not into birds, this place is just epic.
What makes it special for me is the dramatic, grass-covered cliffs overlooking the roaring North Sea, and that wide-open, crisp-air feel at the top of the cliff. You can see it from below, too.
20. Jammerbugten
Jammerbugten is special because of the North Sea. It's home to some of the best beaches in Denmark.
One of them is Tornby beach. Like most of the beaches on the north-west coast (Løkken, Blokhus, Tversted and Skiveren), it's very popular, but Tornby is special in a way. It's dotted with cute summer houses and has a lovely little ice cream shop. Even if you visit off-season, it's worth stopping by (the picture below is taken off-season, in March).
21. Stevns Klint
Stevns Klint is a UNESCO world heritage site and absolutely deserves a visit if you love nature. So does Møns Klint, by the way, which is located 1,5 hours south of Stevns Klint. They're both chalk cliffs and were formed millions of years ago when the sea covered Denmark.
Whereas Møns Klint isn't on the UNESCO list, Stevns Klint made it there in 2014. That's because the 40-meter-high cliff shows evidence of the giant meteorite that hit Earth and caused the mass extinction about 65 million years ago.
It's an easy day trip from Copenhagen.
22. Rubjerg Knude
Rubjerg Knude is one of the prettiest places in Denmark. The wind-whipped coast, the howling wind and the relentless forces of Mother Nature is what makes this place so fascinating.
23. Råbjerg Mile
Råbjerg Mile is one of the largest migrating dunes in Europe, and it's a super fun place to visit. The sand dune consists of a 1000-m long and 1000-m wide mound with about 4 million m3 of sand. The highest point is 40 m above sea level and from the top you can see all the way to Skagen.
Råbjerg Mile is moving towards Kattegat sea at a rate of more than 15 m a year. It's expected to cover the main road to Skagen in a century or two.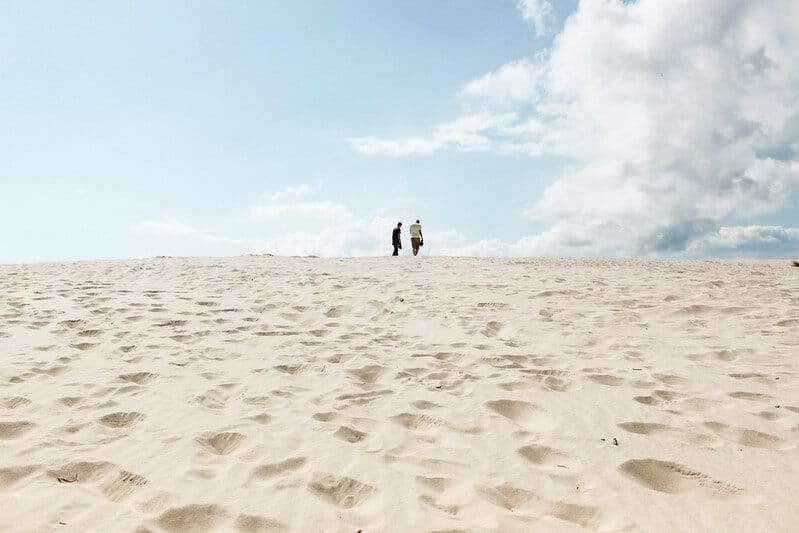 24. Thy National Park
It's the first national park in Denmark. It has the wildest nature in the country. And it's perfect for a multi-day road trip.
National Park Thy has a special wilderness, formed by the wind, sand and the salty North sea. Here, you can enjoy a unique landscape: sand dunes, dune heaths, wetlands and lakes with a number of rare species – from birds to insects and plants. And – after a 200-year absence from Denmark, wolves have been spotted here in 2012.
25. Skagen
This all-time favourite of Denmark's intellectual elite and artists is a lovely place filled with art galleries and museums. Skagen's main attraction is Grenen – the northern most point in Denmark where two seas collide. At the seafront, you can sample some freshly caught fish and admire the picturesque houses.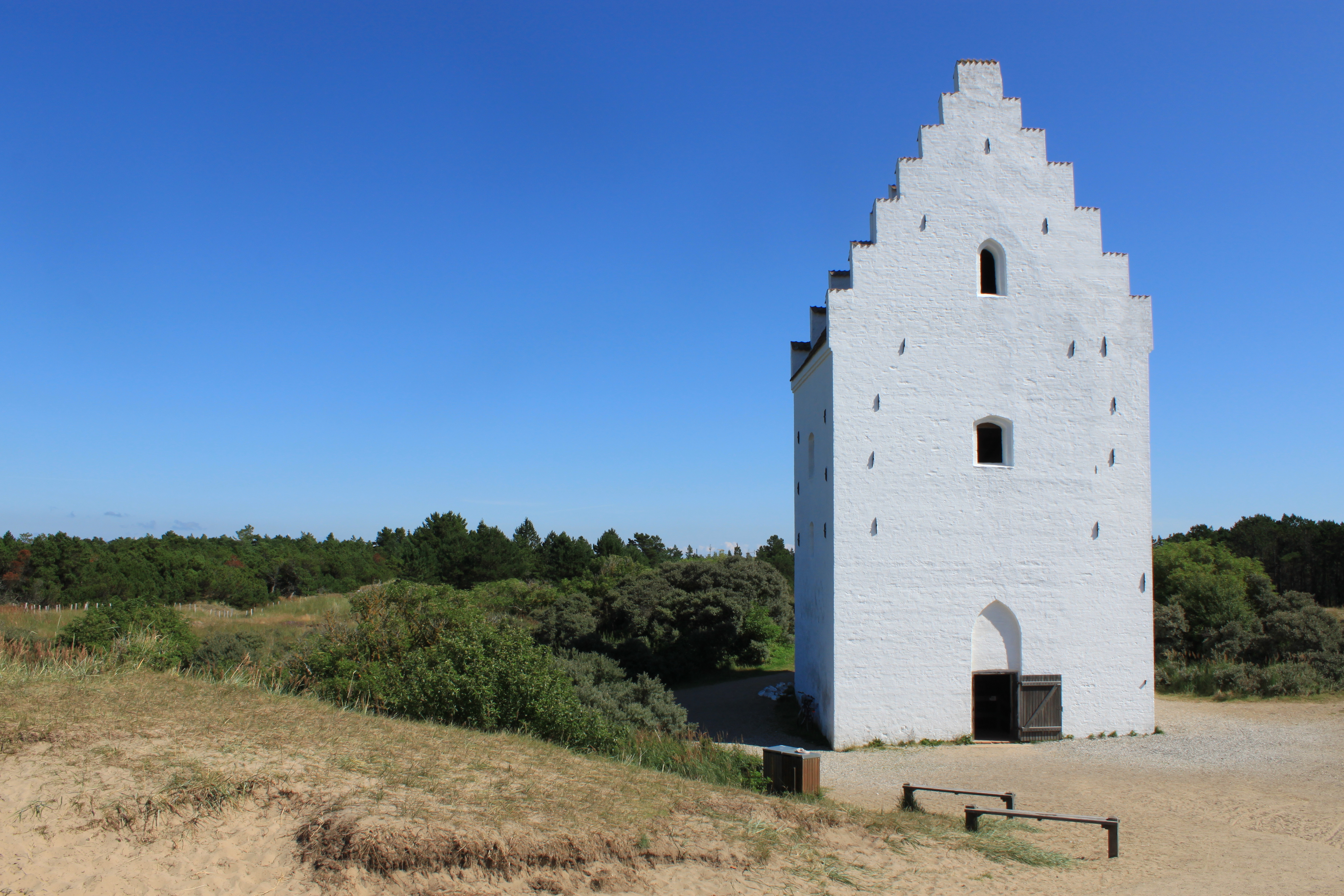 Before you go – don't miss this: