Adventurous Miriam uses affiliate links, which means that if you make a purchase through my links, I may earn an affiliate commission.
THIS, my friends. This is ARoS. This is colorful, cultural ARoS. Think light shows and magical mirrors with 3D-effect, über-cool rainbow panoramic views of the city, live performance, and Jack Black.
Wait, what? Yes, think Jack Black in Gulliver meets Gollum. SUPERSIZED and twice as bizarre. That's ARoS in a nutshell.
ARoS is one of the largest art museums in Northern Europe and most likely the coolest place in all of Aarhus. Goood, I miss this city! Why, oh WHY did I ever move?
Self-pity aside *rolling eyes emoji*…. this week I met with my girl, Ieva, whom I hadn't seen in, like, forever. She has a membership card so we were able to visit for free. SO much fun we had in this weird, artsy museum, which is anything but ordinary.
If you ever visit Aarhus (and you totally should, by the way), be sure to swing by ARos. UR GONNA LUV IT.
This was a fun day, friends. I hope your week has been just as fabulous xx
Olafur Eliasson – Your Rainbow Panorama
Same same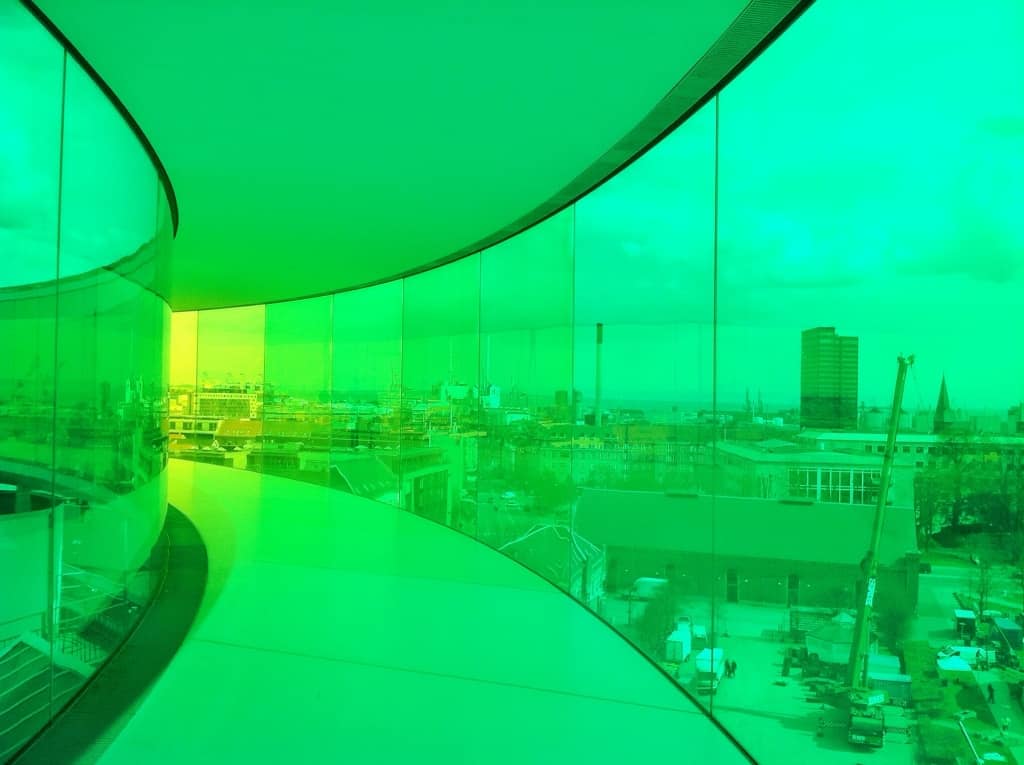 How it looks from the outside. Pretty cool, huh?
Aarhus skyline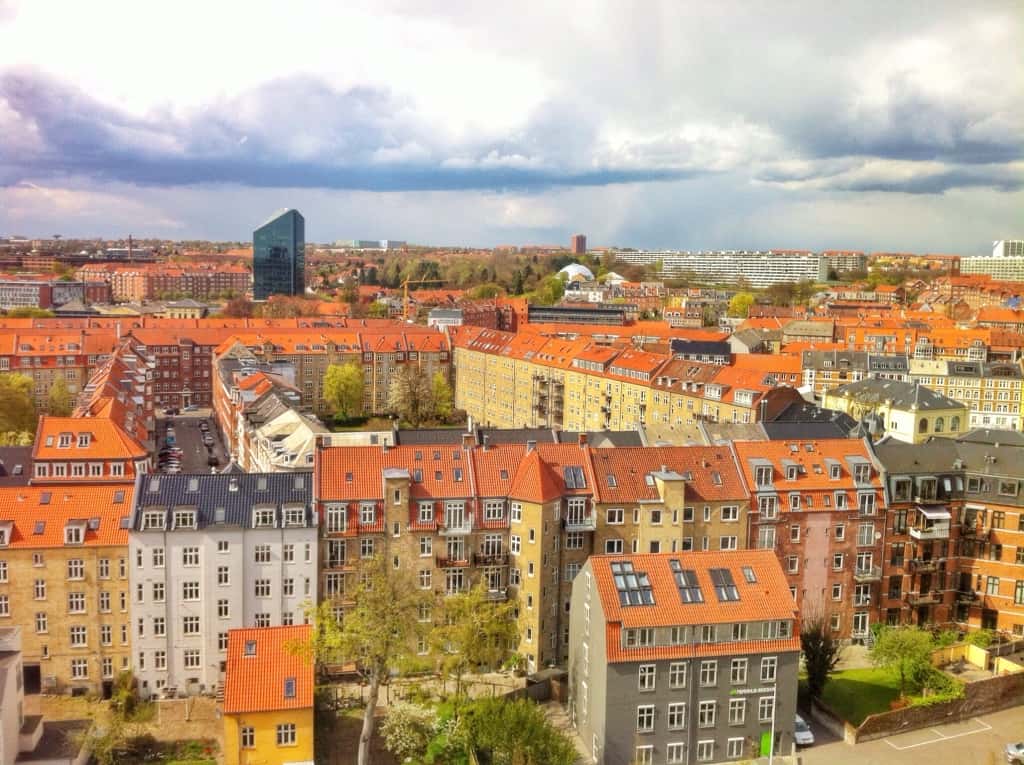 Olafur Eliasson – The inverted panorama house

The dark zone. Uuuuh, scary.
THE BOY. Aaargh, even scarier.