Psst! This post probably contains affiliate links, which means I earn a commission (at no extra cost to you) if you click through and make a purchase. As always, I only recommend products and services I trust.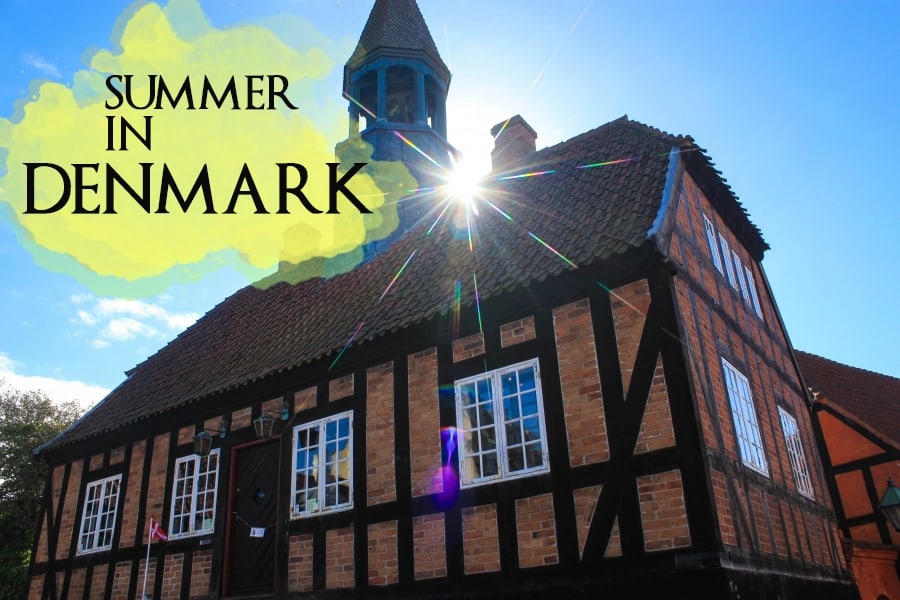 Summer went by so fast and it's autumn already. Although we didn't have the best of weather, it was still a season blessed with good memories and family time.
A while back I decided to spend the summer in Denmark to explore more of my country and delight in the Scandinavian food, climate and ambience. All three months. From June to July to August.
But uuhmm…
Although my intentions were good, we all know that plans are made to be changed. So, first I went to Slovenia, Croatia and Montenegro for 3 weeks in June, and then in August I traveled to Latvia, Estonia, Russia and Finland for 2 weeks. I didn't miss any sunshine or blue skies back in Denmark, which was, to be totally transparent, the main reason why I wanted to stay home this summer. Bad weather and spontaneous travel plans aside, I did manage to see more of Denmark like I wanted, and I'm quite happy with that.
TIME FOR CELEBRATION 
I kicked off the summer with celebration! First, my dad had his birthday, which is always celebrated in the parents' garden with lots and lots of cake. Then, my super gorgeous husband finished his masters with a degree in Finance and Economics. I couldn't have been prouder.
I really love this time of year – June, that is. For me, it marks the beginning of something new, and it signifies hope and dreams. Summer always puts me in a good mood where I'm constantly inspired and motivated to take on new projects.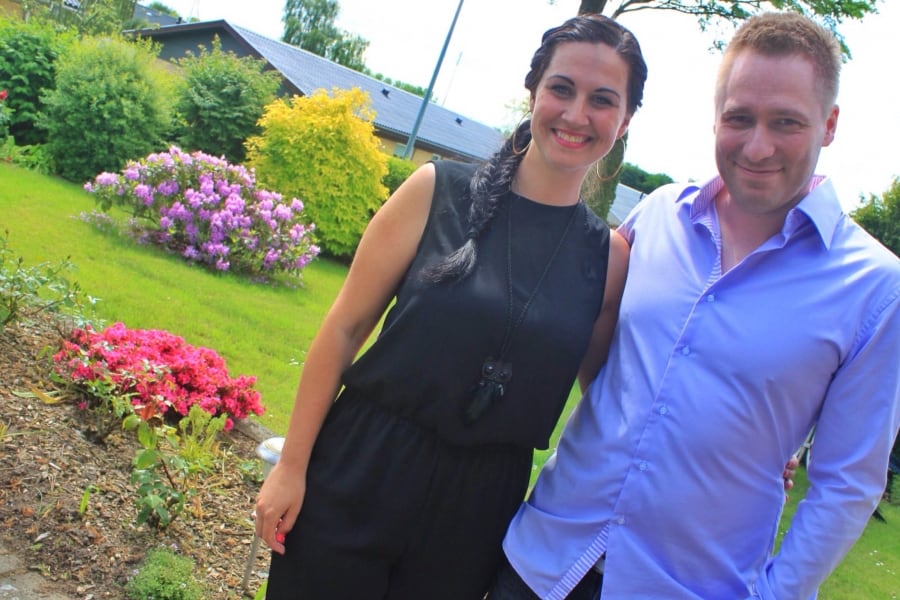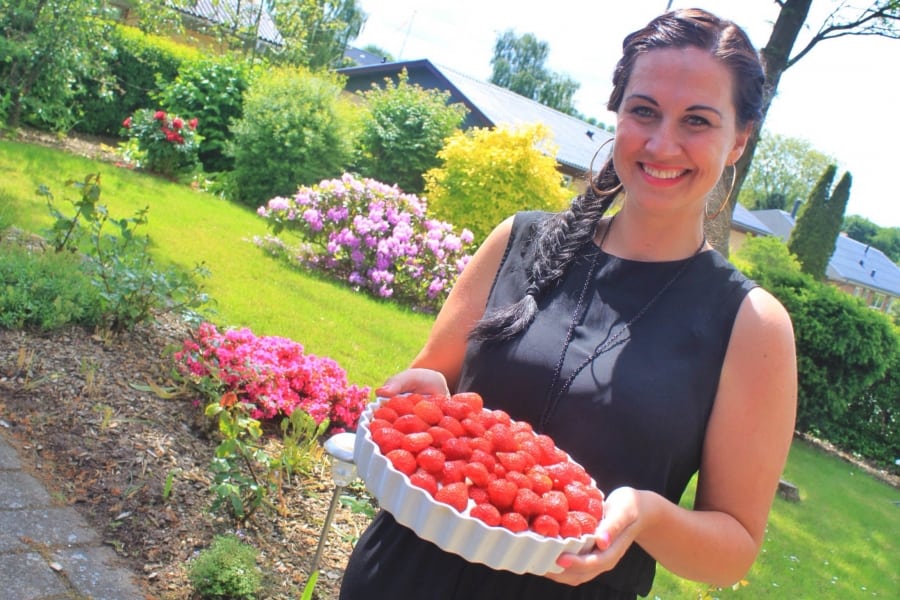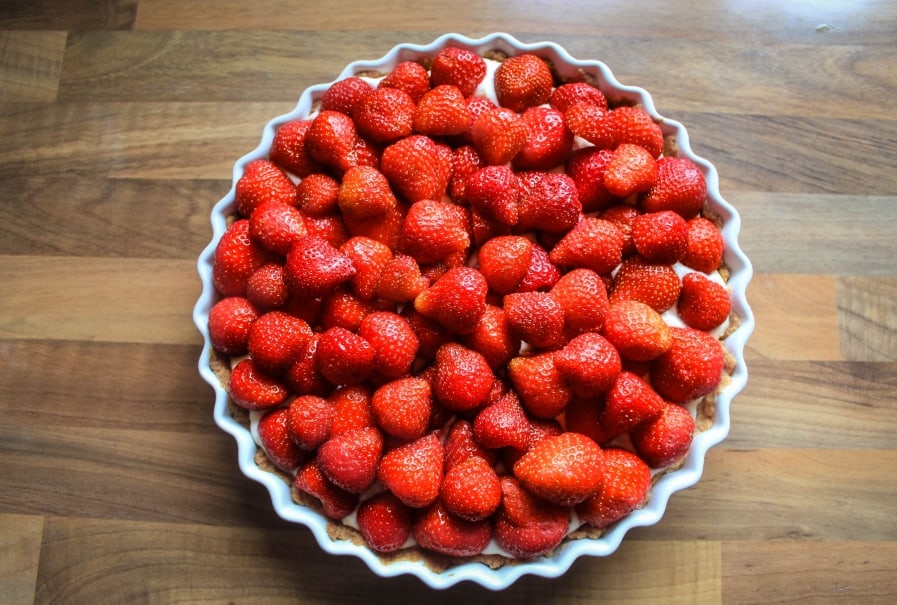 PEAS. PEAS. PEAS
Speaking of summer happiness… If there's one thing I did a lot this summer, it was pea snacking! I have a thing for fresh, crispy garden peas, but this year I broke a record. If it wasn't for my dear friend and wingwoman Pernille, I probably wouldn't have known of the gigantic pea field, just 10 minutes drive from Randers. And if those peas weren't so deliciously good, then I wouldn't have dragged Thomas, my brothers, Dad and Pernille with me on SO many occasions.
I practically lived off of peas, and I lost 2 kg in the process. How healthy it was can be debated.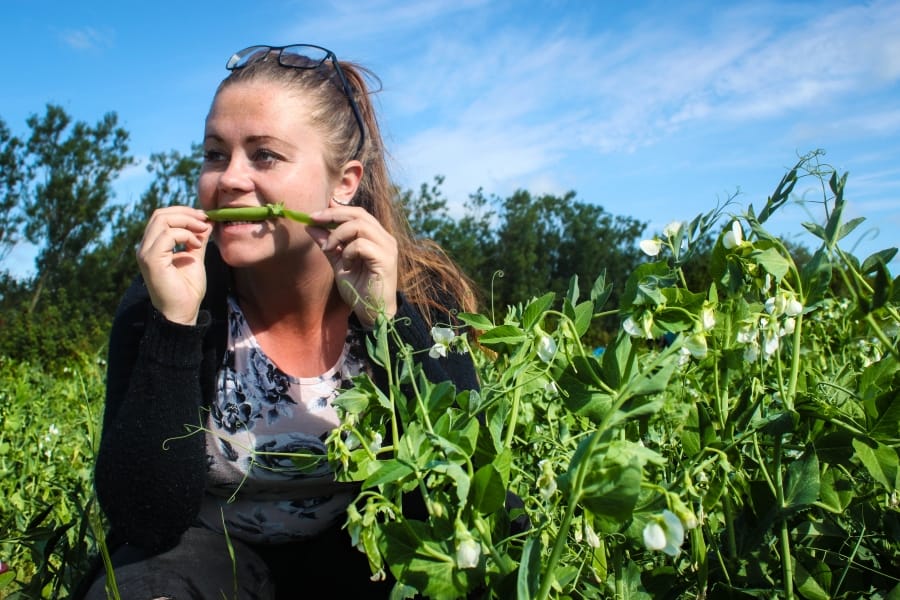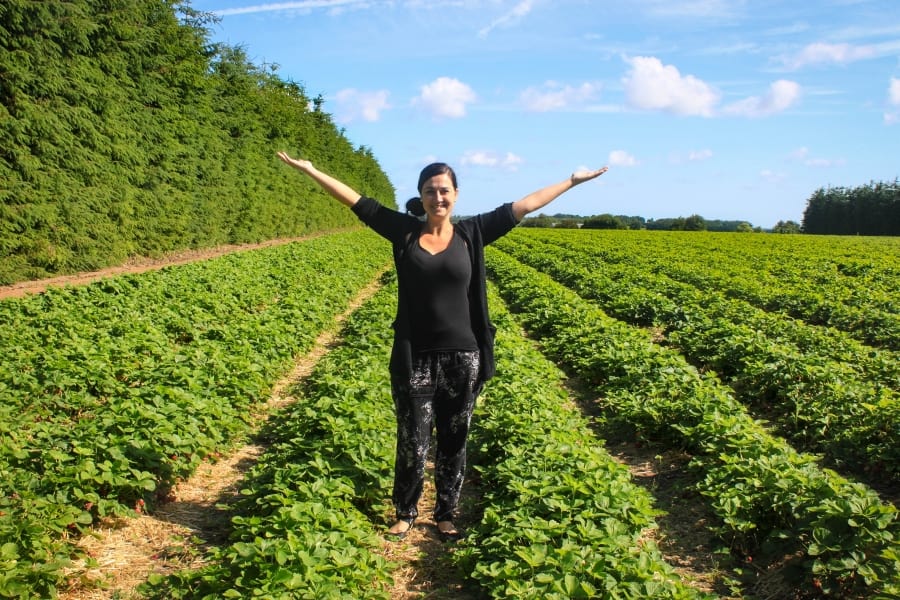 CAMPING IN FJELLERUP
Camping with the family is my most favorite activity in the summer. That, and our enjoyable feasts of freshly caught fish.
I didn't spend as much time in Fjellerup this year as I would have liked, though. The thing is, since we moved to Randers, which hasn't been the easiest transition for me, I've been holding on to the prospect of spending more time with family. But we all have jobs, and I'm always preoccupied with my freelance business or blog, which means that I haven't in fact seen them as much as I had hoped. This is something that I aspire to change. Especially now when there's a little niece on the way 🙂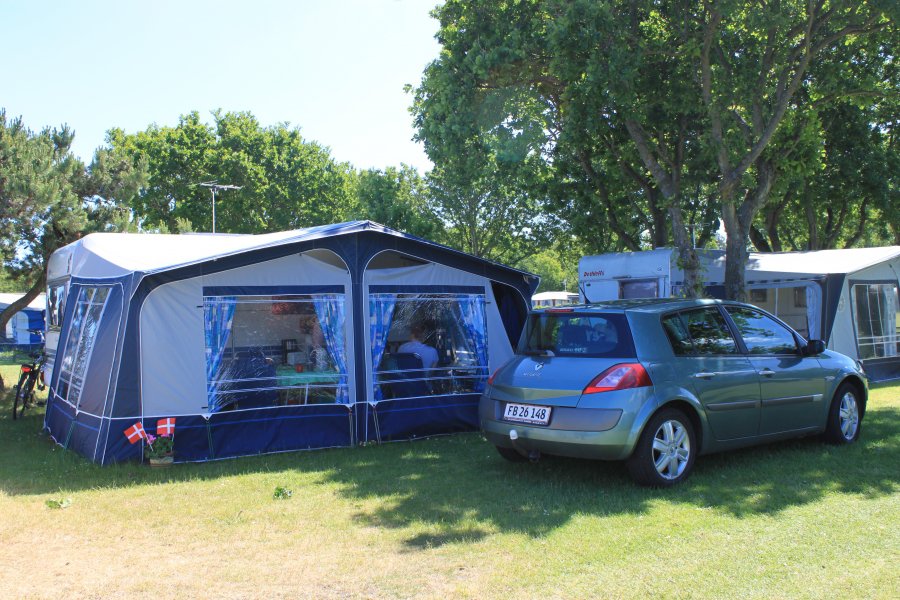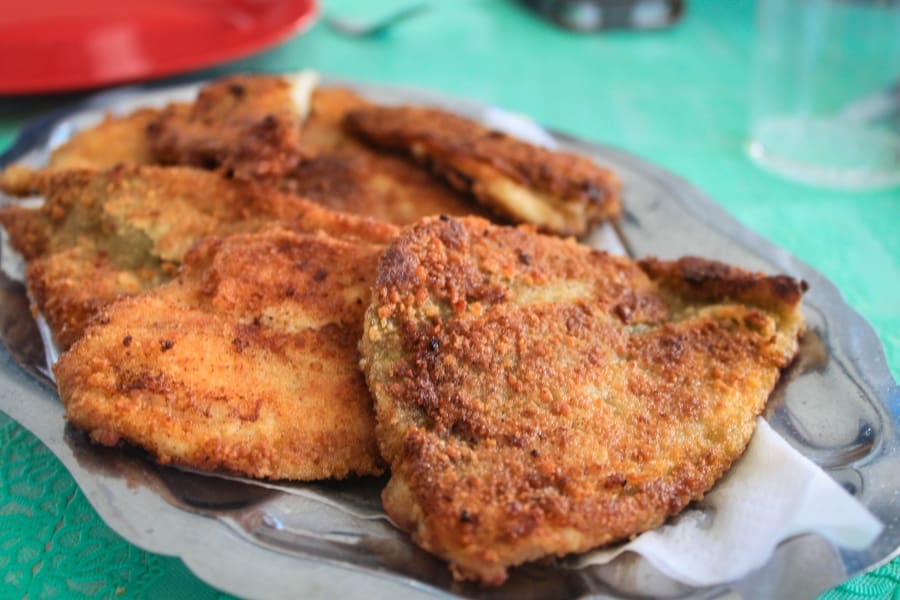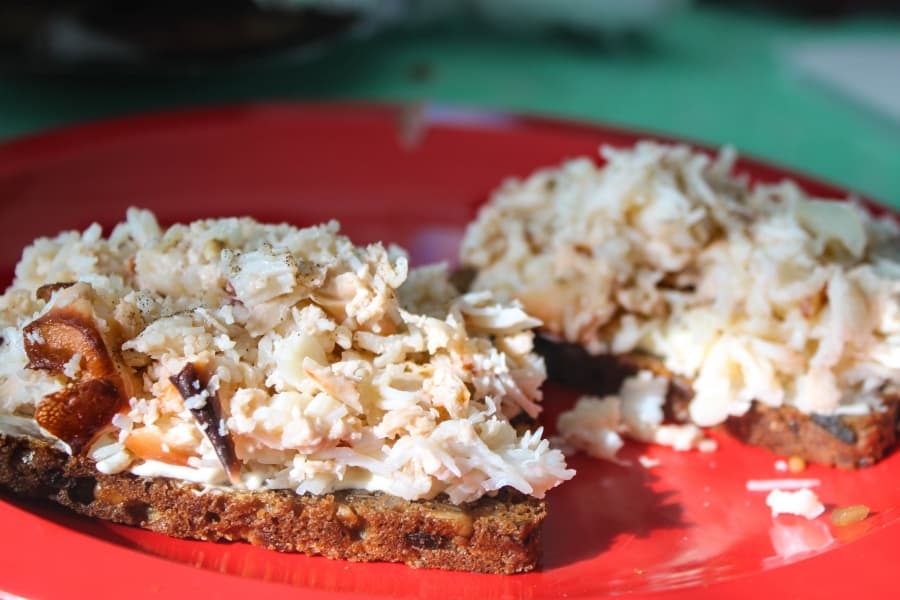 SÆBY
I have a large family, most of whom live in North Jutland. My uncle recently moved back up there and got himself a gorgeous apartment with a sea-view. Since my cousin, Lizzy, has come to Denmark from the US to study, I wanted to pay them a visit. My twin cousins from California were also there for the summer, which only added to the family ambience.
My uncle lives in Sæby, which is about 17 km from Strandby, our family's hometown. Sæby is a fairly small town with only 8,000 inhabitants, and it is so incredibly picturesque with its traditional half-timbered colorful houses, some of which dates back to 1710. The entire area is lined with beaches so it's a popular, yet not at all crowded destination during the summer. A hidden gem if you ask me.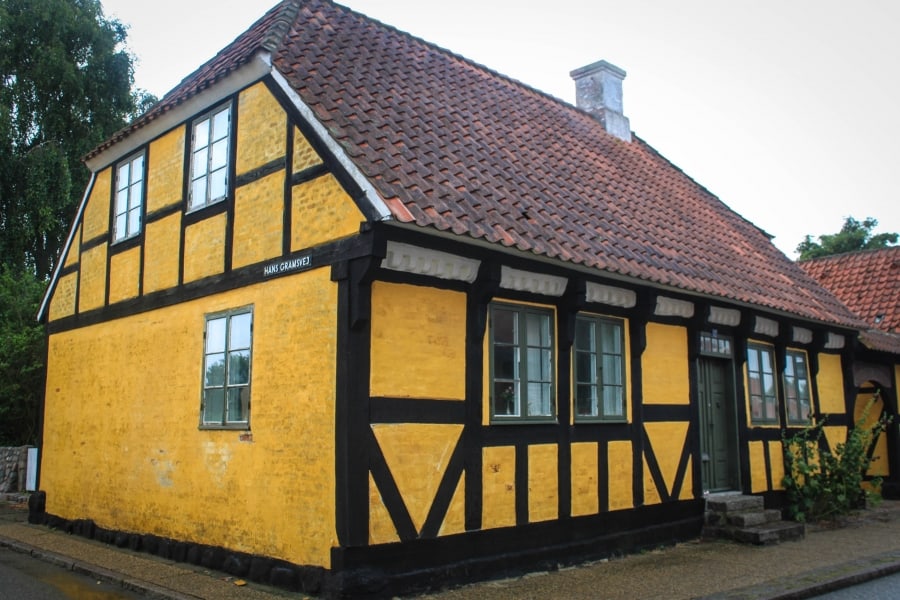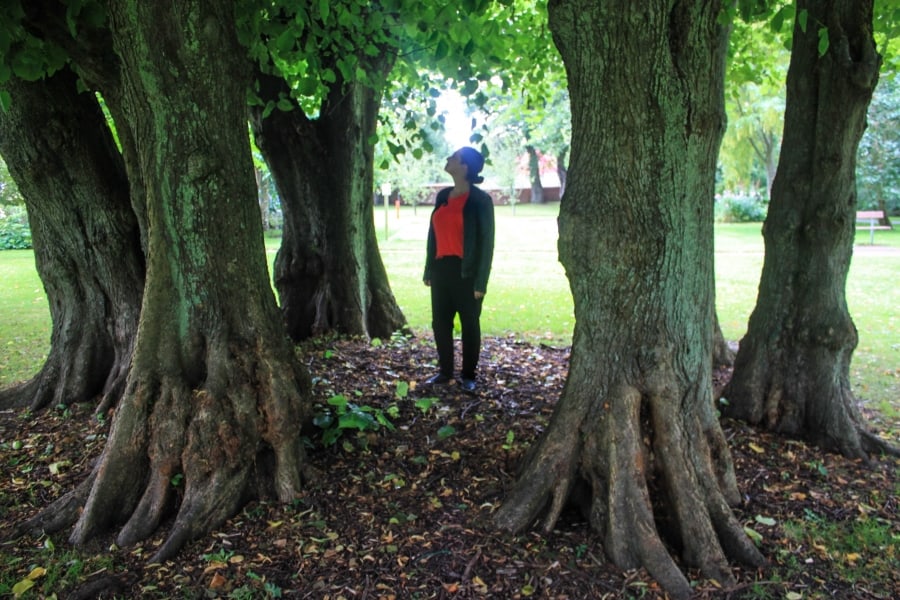 SKAGEN
While I was in Sæby, we decided to head up to Skagen, which is probably the most popular summer destination in Denmark (aside from Copenhagen) with more than 2 million visitors annually. It's not a place that I've visited much, but I understand why it's so favored.
First of all, it's the northernmost point in Denmark and it marks the spot where the two seas, Skagerrak and Kattegat, meet (this place is called Grenen). Second, Skagen is Danish cultural heritage with its well-known Skagen painters and museums. And lastly, it has the most beautiful wide-open nature and a unique light, because the sun shines for more hours in Skagen than anywhere else in Denmark.
So, yes. I get why so many Danes and tourists come here every year. We were there for a day only, and we went to the harbour for some seafood, which is a must in Skagen.
COPENHAGEN
In August, I had a quick rendezvous with Copenhagen on my way to Riga. I headed to the capital a day early to do a little sightseeing and picking up my visa from the Russian embassy. Since the Danish weather is mostly unpredictable, I felt utterly blessed with the blue sky and warm sunshine the day I arrived.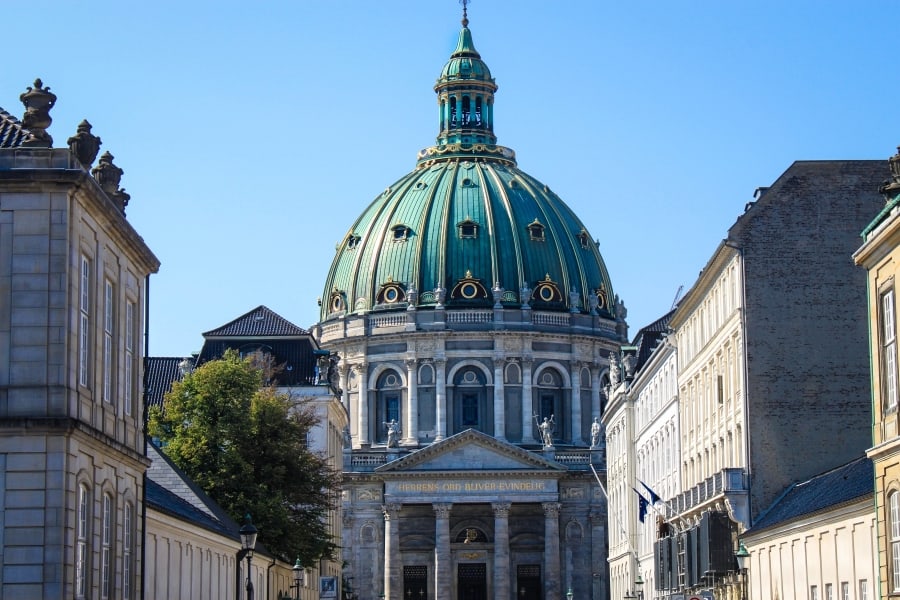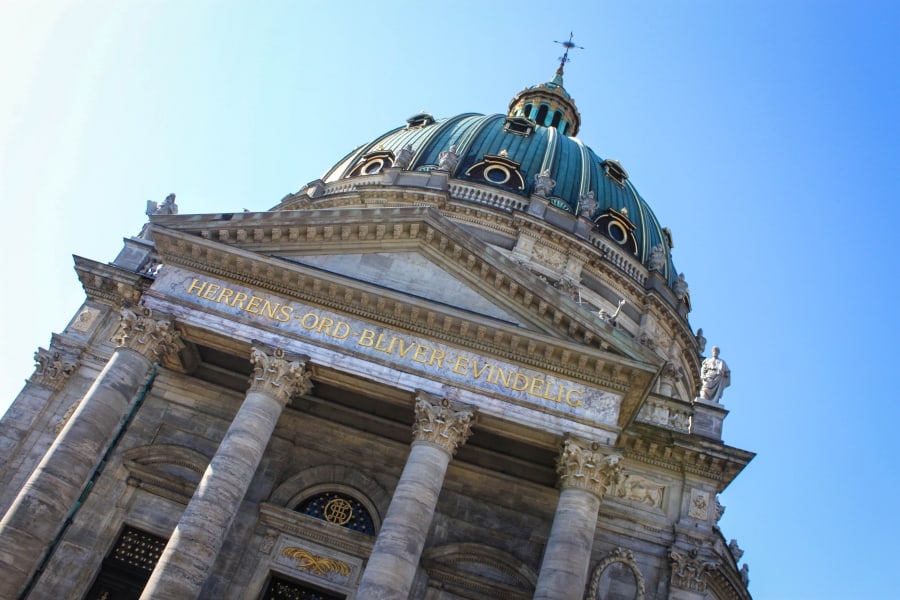 FAMILY WEEKEND AT MOLS
The end of summer was marked by the annual family weekend with Thomas' family. Every year in September, we spend a weekend together somewhere in Denmark. This is always a fun and active weekend where we play petanque and feast like real vikings —> plenty of good food and wine. This year, we went fishing for blue mussels, picked mushrooms in the forest and explored the beautiful surroundings on Mols.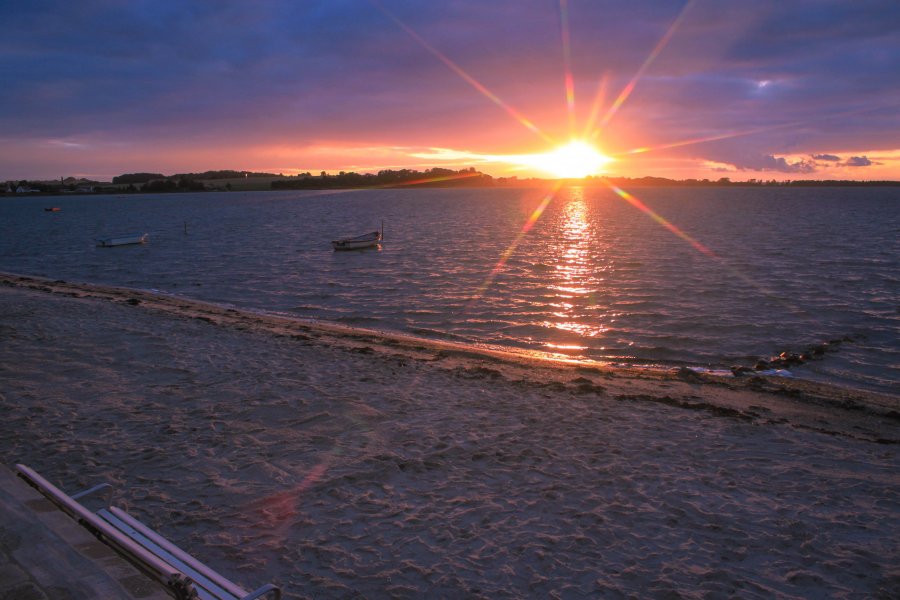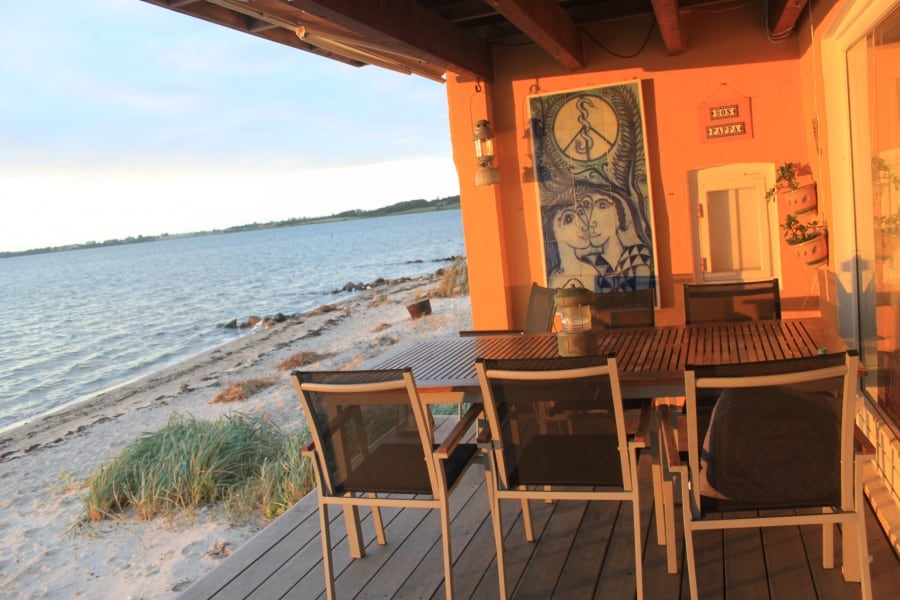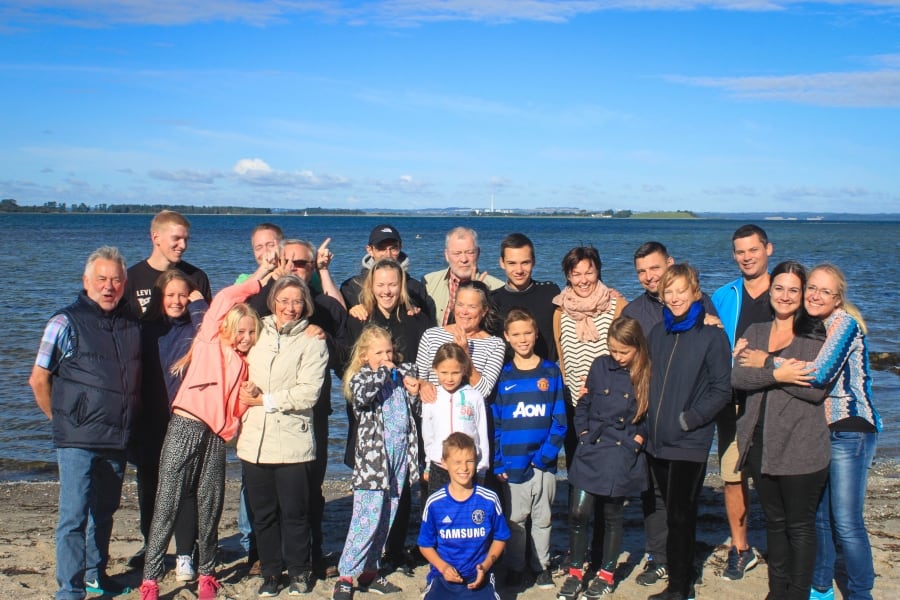 EBELTOFT
I also got to visit Ebeltoft this summer which I'm really happy about, because it wasn't on the itinerary. It's not that far from Fjellerup actually, but I haven't been there for years. Ebeltoft is a charming little town with cobble-stoned streets and centuries-old half-timbered houses. We stopped for an ice cream outside the city hall, which is a very popular place to get married. In the 30 minutes we spent there, we saw no less than three happy newlyweds come out of the wooden doors of the historic city hall.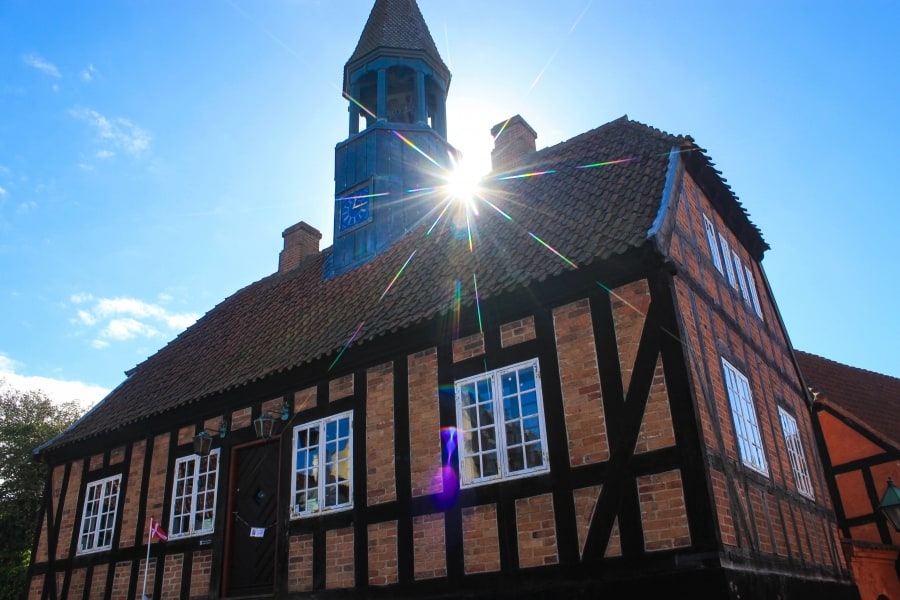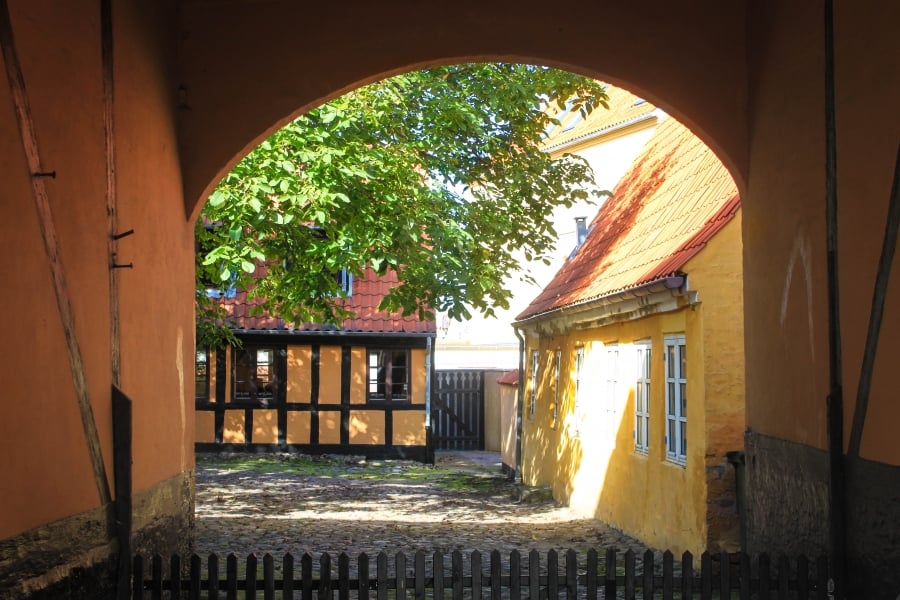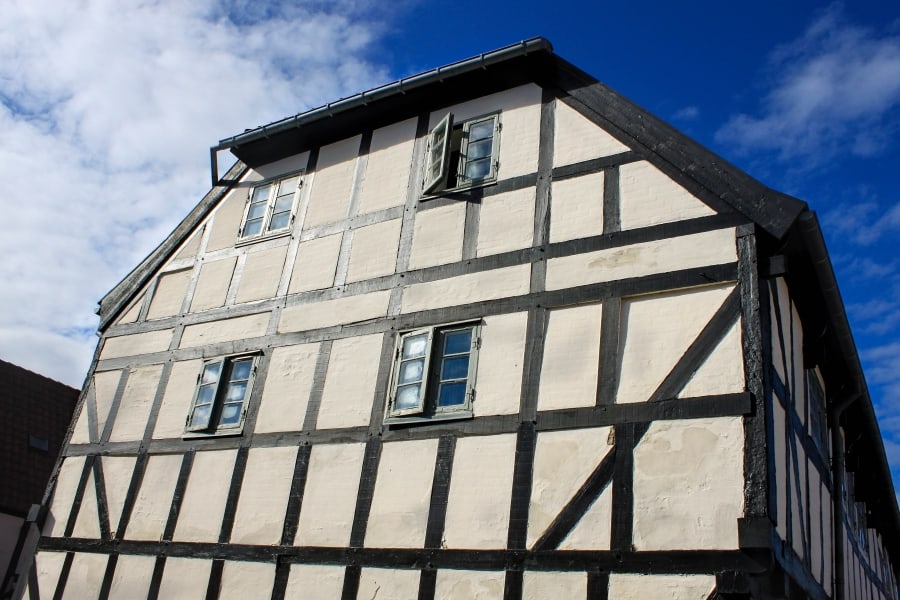 All in all, it has been a great summer with lots of travels and family time. I always get a bit melancholic towards the end of August when I feel the shift towards autumn. But, for a change I will embrace the fall and get the best out of my least favorite season. It will be a time for contemplation and work, and for spending time with my family. Those I love most in this world.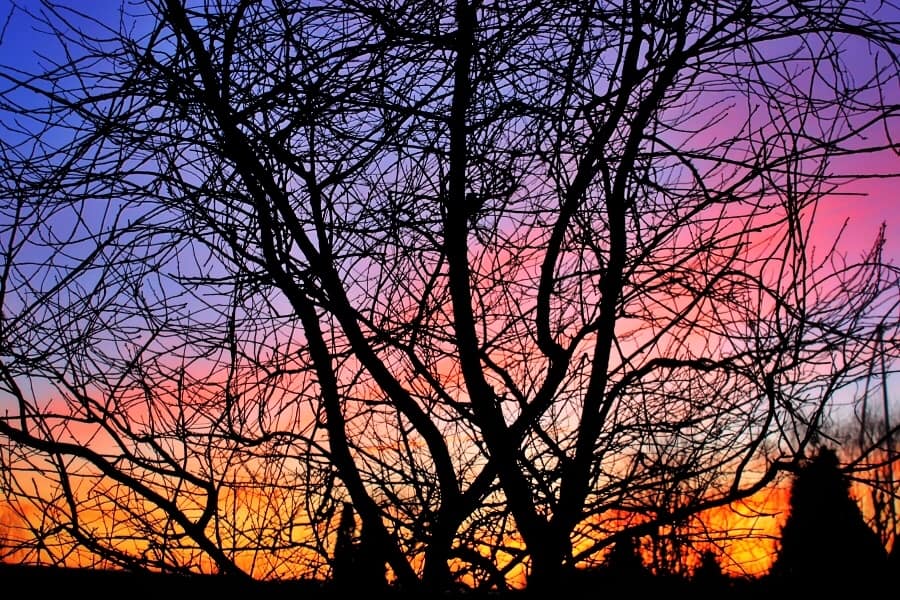 Have you ever been to Denmark?
Pin to Pinterest