Adventurous Miriam uses affiliate links, which means that if you make a purchase through my links, I may earn an affiliate commission.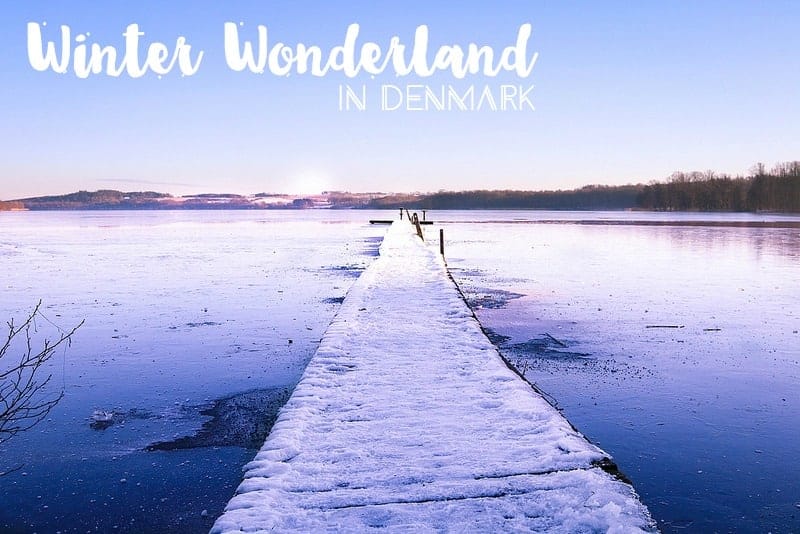 Winter in Denmark is gone and we have officially entered the first month of spring. Yay! I haven't actually seen the psychical signs of spring yet, but I stay optimistic, guys! To be honest, it hasn't been the best winter of all times, but I'm planning an exciting trip at the moment that has managed to take my mind off things and focus on an awesome spring!
Go winter swimming
Christmas market in Aarhus Old Town (Den Gamle By)
Go ice skating
Christmas in Tivoli
Rent a hot tub on the canals in Copenhagen
Taste fastelavnsboller
Visit castles
Experience hygge
Join the Copenhagen light festival
Copenhagen in winter can get dark, but if you visit in February, you can witness the festival that lights up the capital.
This annual lighting festival hosts both Danish and international artists. They put on installations, architectural lights, art and more. This is a great way to see Copenhagen's winter under a different light (pun intended).
Try skiing in the city
try skiing at Hedeland Ski Centre. It is Denmark's largest ski slope and ski resort
Visit the North Sea (Vesterhavet)
See the world in colours – rainbow panorama
FEELING THE WINTER BLUES IN RANDERS
The thing about Danish winters is that they're long and very dark. Sun sets at 3.49 and we go months barely seeing the sun. So as the weather started getting colder in Denmark, I began my annual ritual of wondering why I live here, and it got me thinking. Maybe we should move. Maybe I should get a 9-5 job like a NORMAL person. Maybe I'm just living in a fantasy world by being a freelancer and never knowing what my income will be the next month. Freelancing is stressful and it's exhausting at times. But it's also liberating and the one thing I really dream of doing. I told Thomas a few times that I had decided to look for a full-time job, but both times I got offered freelance work the very day after. The third time it happened, I saw it as a sign that I should keep following my dream and not give up hope. I'm already beginning to feel better about it.
Winter hasn't been filled with joy and fluffy white snow, and I've pretty much been curling up on the sofa with my computer and the latest season of House of Cards. But the good news is that I have a good feeling about the spring. I have a lot to look forward to in the upcoming months, which I will fill you in on later, so I'm already feeling the winter blues lifting. Thank goodness for that
I spent most of the winter in Randers, which is my hometown. It's the sixth largest city in Denmark, and although the city itself doesn't have a whole lot to offer, it is surrounded by beautiful nature and forests. When it wasn't raining or too windy, I went for a walk to some of the green parts of Randers. One of the prettiest is The Doctor Park, which has large green areas and lakes with ducks, swans, turtles and exotic birds. In the winter, the lakes are great for ice skating.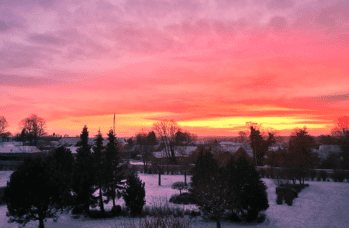 FAMILY TIME IN NORTH JUTLAND
While Randers hasn't been the most uplifting of places this winter, I had a great few days with mom, dad and my uncle in North Jutland earlier this year. In December, we went to Blokhus and Løkken, which are on the West Coast. Jutland's West Coast stretches from Skagen in the north to Ulfborg in the west and it is by far the coldest, the windiest and most rugged place in Denmark!
I love it there. It's so wild and untamed.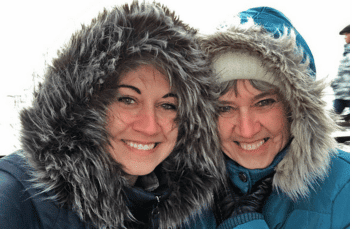 CHRISTMAS IN AARHUS OLD TOWN
Just before Christmas, I went to my soul city Aarhus with Pernille. Aside from having sushi at our favorite restaurant, we went to Aarhus Old Town. The Old Town is an open-air museum with 75 historical buildings from the last 500 years of Danish history and it houses a big Christmas Market in December.
All the traditional shops are open in the winter period and the streets are packed with locals in medieval clothing. It's similar to the Old Towns in Tallinn and Riga.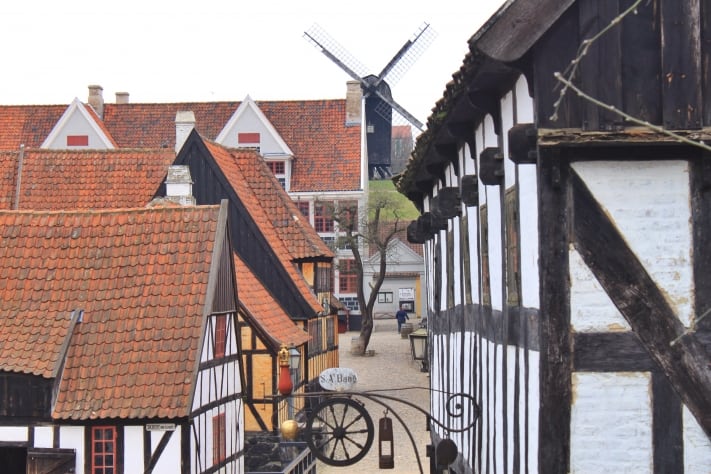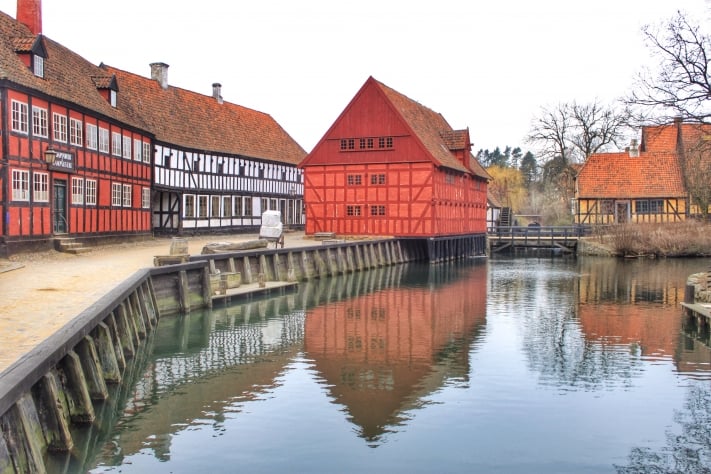 FROSTY MORNINGS IN FUSSINGØ FOREST
I've been to Fussingø forest a few times this autumn and winter. It's a great place for walks and swimming, even in the winter! When I was there, I saw a winter swimmer, which is a serious thing here in Denmark. I know several people who actually enjoy getting naked and jumping into the ICE-COLD ocean or lakes. It's supposed to boost the immune system and make you burn more calories, because swimming in cold water makes your body work twice as hard to keep you warm.
It all sounds dandy and super healthy, right? But I'm still going to pass.
MEET NAOMI AND CHARLIE
In January and February, I got two more favorite persons in my life: my niece Naomi and godson Charlie. They're born only three weeks apart so the past few months have been all about babies. Cutie boo one and two both live in Randers so I have plenty of opportunity to see them both, which I do every chance I get. I'm actually on my way to see Charlie right now
SUNSETS FROM MY BALCONY
We might not have the volcanic scenery of Iceland or the fjords of Norway, but we do have some pretty unique sunsets in Denmark. Luckily, our apartment has the best view for sunsets in the winter so I've been running back and forth for my camera most of the winter. I must have a gazillion photos like these, but that can't possibly surprise anyone
Okay guys, time to look ahead and welcome spring. I'm totally ready to be inspired, renewed and refreshed. How about you?
How was your winter? Have you ever felt the winter blues?
Pin to Pinterest