17 bucket list Danish islands you should visit (2023)
Are you looking for the most unique and charming islands in Denmark? I've handpicked my favorite Danish islands, each with its own character.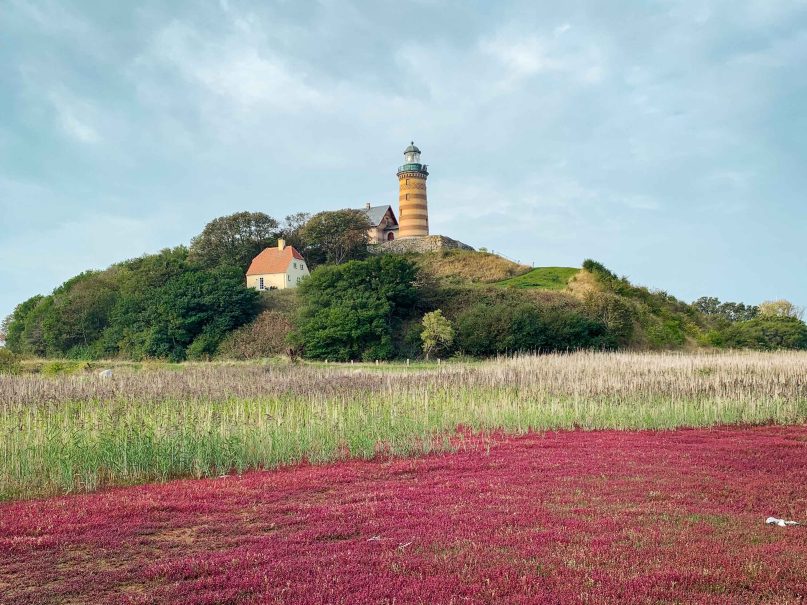 Did you know that Denmark is made up of hundreds of small islands?
Each of these islands is different. Some are known for their unbelievable beauty, others have more than 55 million years of history, while others are worth visiting for their delicious Nordic cuisine.
In this post, I've listed the best Danish islands that you can visit on day trips or by staying overnight.
Let's dive in.
Read next: 17 beautiful small towns in Denmark you should visit
This post contains referral links for products I love. Adventurous Miriam earns a small commission at no extra cost to you if you make a purchase through my links. Thank you for your support ♡ Learn more
The islands in Denmark
Denmark is an island nation that consists of the peninsula Jutland and 443 named islands, of which the three largest are Zealand (with the capital Copenhagen), Northern Jutland, and Funen.
Many once-populated islands are now empty, as jobs moved away and upkeep became too costly for the few residents.
Is Greenland and Faroe Islands part of Denmark?
Yes, the Faroe Islands and Greenland have been part of Denmark since 1397 (the Kalmar Union) and 1814 (the Danish Realm).
Both countries are self-governed, with the Faroe Islands gaining Home Rule in 1948 and Greenland in 1979.
How to get around Denmark
Island hopping in Denmark is easy between the major islands. Most islands have bridges, while the rest have ferries.
You can also fly between the islands, but since Denmark is such a small country, I wouldn't recommend this unless you're heading to Northern Jutland or Bornholm, which are the most remote islands.
My advice is to rent a car in cities like Aarhus and Copenhagen and do a road trip across Denmark. This is by far the best way to explore the country.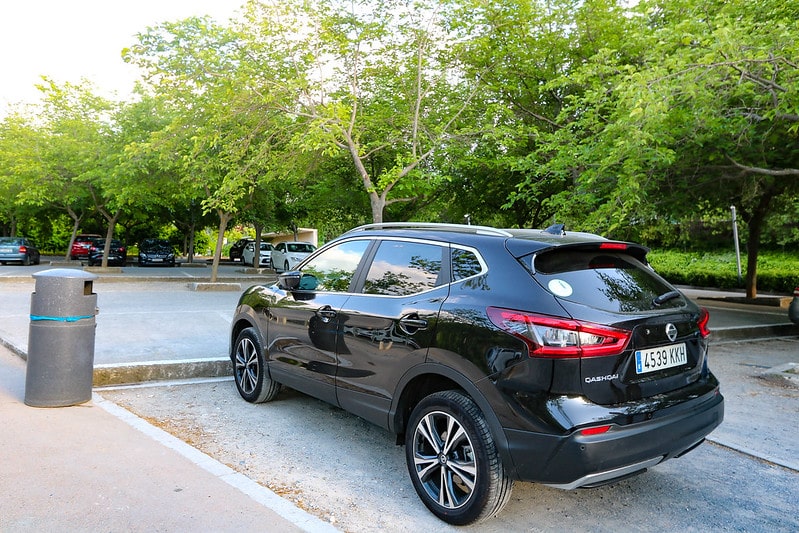 Best Car Rental Company:
DISCOVER CARS
When booking your car rental online, I recommend Discover Cars. They compare prices at car rental agencies all over the country to get you the best deal.
The bucket list Danish islands
1. North Jutland – the Wild & Wonderful Island
North Jutland is home to some of Denmark's most iconic landmarks.
You can dive into Viking tales at Aalborg's Lindholm Høje, catch waves with the surfers at Cold Hawaii, and explore Denmark's wild side at Thy National Park.
The best part of the North Jutlandic Island, though, is the northernmost part, where you'll see quaint villages, dune landscape, and the two seas collide.
Try this North Jutland delicacy
Bitter snaps (Bjesken)
Fish and seafood – go for the Shooting Star (Stjerneskud)
2. Læsø – the Sea Salt Island
Læsø sits between Denmark and Sweden and is known for its beautiful beaches, unique seaweed roofs, and tasty lobster.
Norse myths even called it a hangout for gods.
Try this Læsø delicacy
The world-class sea salt (Læsø Salt) and lobster
3. Mors – the Limfjord Island
Mors Island lies in Limfjorden in the northern part of Denmark. That's close to where we live.
It's one of the most charming islands in Denmark, with a history that dates back 55 million years. Picture cliffs that look like they've been painted by time, fishing boats hauling in today's catch, and fields where it's just you and the horizon.
From Nykøbing Mors, you can join tours from the Danish Shellfish Center to hunt for some of Europe's last remaining wild oysters.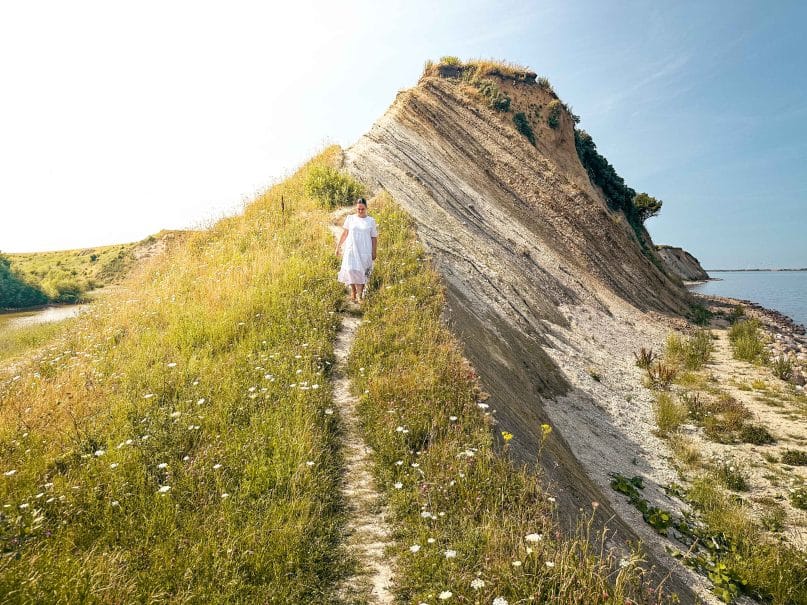 4. Fur – Denmark's most wonderful Island
Fur Island is only 22 square kilometers, and you can bike around it. It's known locally as the most wonderful island in Denmark.
With a tiny population of 752, Fur is known for its moler cliffs—a mix of volcanic ash and clay—only found here. You can dig for fossils and explore the beautiful nature in a day. A ferry links Fur to the mainland​.
Try this Fur delicacy
Local beer at Fur Brewery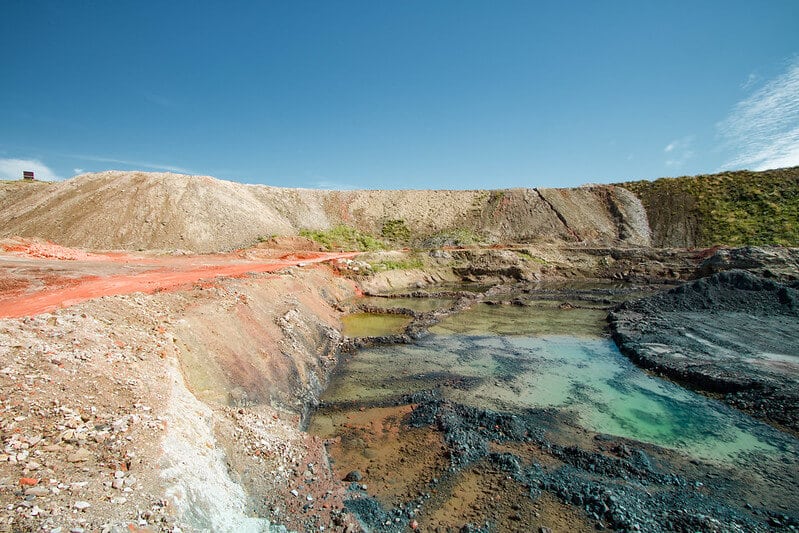 5. Samsø – the Green Island
Samsø is a green-energy island, totally self-powered by renewables. It's perfect for a peaceful getaway with great beaches, fishing, and flat terrain for biking. Don't miss out on their famous Samsø potatoes!
Try this Samsø delicacy
Potatoes (they're some of the absolute best in Denmark)
6. Funen – the Fairy Tale Island
Funen is Denmark's third-biggest island, snuggled west of Zealand.
It's quaint, with fewer than a million inhabitants, dreamy houses, old castles, and Odense, where the famous fairy tale writer Hans Christian Andersen was born. You'll find some of the most beautiful Danish nature on Funen Island.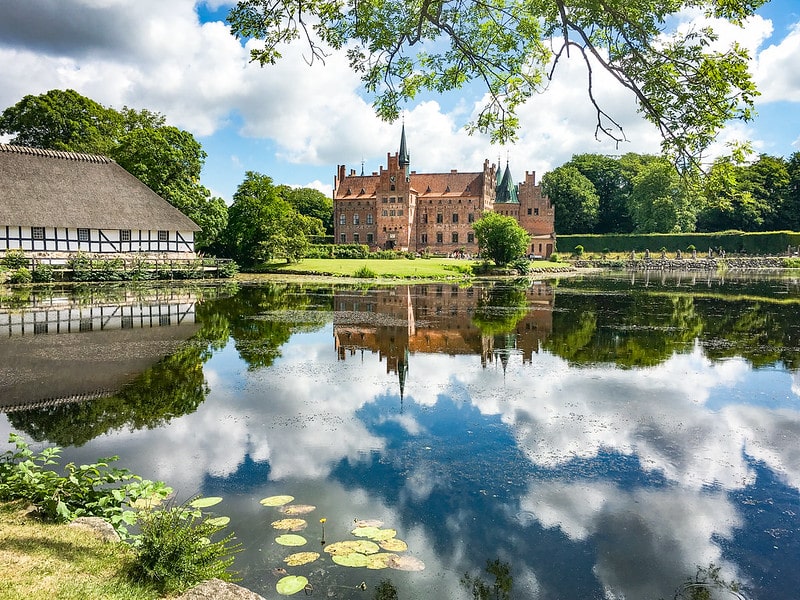 7. Zealand – the Largest Island
Zealand is the largest Danish island, home to the capital city of Copenhagen and much more.
Beyond the capital, you can explore UNESCO sites like Roskilde Cathedral, Stevns Klint, Faxe Kalkbrud, and the Adventure Forest Tower, plus modern wonders like the Louisiana Museum of Modern Art.
Try this Zealand delicacy
Curry cod from the village Gilleleje, lumpfish in gelatin from Agersø, gravy from Hundested, and apple pie from Glumsø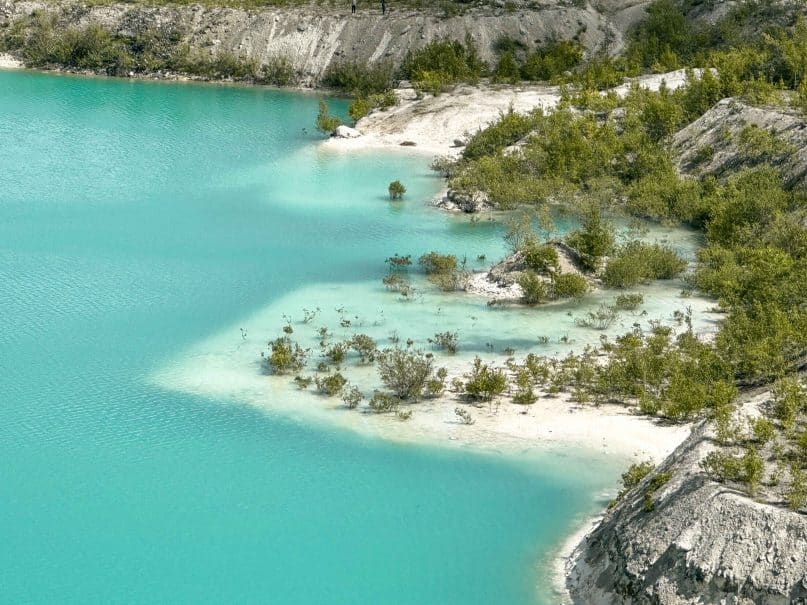 8. Langeland – the Stone Dolmen Island
Langeland means Long Island and it's shaped like a long stretch of land.
Here, you can explore Skovsgaard Gods, a hands-on learning farm, or the historical depth of King Humble's grave.
Don't forget Tranekaer Slot with its royal touch and TICKON Gardens, where art lives in the trees.
Langeland has a large amount of stone dolmen, burial chambers, and mounds. So, if you're interested in prehistoric monuments and Vikings, this is where you should go.
Try this Langeland delicacy
9. Tåsinge – the Idyllic Island
The tiny island of Tåsinge is a snapshot of old-school Denmark with its vintage villages and manor houses.
Stroll through Troense with its 18th-century vibe, and don't miss Valdemar's Castle.
Bregninge Church offers amazing views, and the story of Elvira Madigan at the local museum adds a touch of drama.
10. Bornholm – the Sunshine Island
Bornholm is an island out in the Baltic Sea, nearer to Sweden than Denmark. It's a popular summer spot among Danes because it's so quaint, beautiful and has lots of hygge.
When you're there, check out the beaches (Dueodde is the best) and visit Hammershus Castle Ruins from the year 1200.
Try this Bornholm delicacy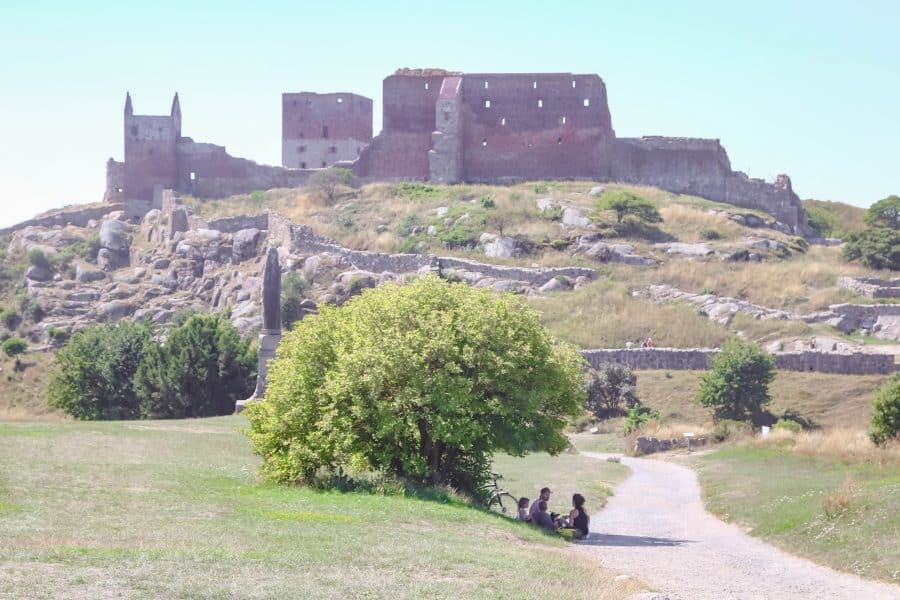 11. Lolland-Falster – the South Sea Islands
Lolland is Denmark's fourth-largest island, located just below Zealand in the Baltic Sea.
It's connected with Falster, its little neighbor, thanks to a bridge.
On Lolland-Falster, you've got dunes, fjords, and cool spots like Dodekalitten, which is like a new-age Stonehenge with its own wind/sound installation.
Try this Lolland-Falster delicacy
Cherry wine from Denmark's largest winery, Frederiksdal Kirsebærvin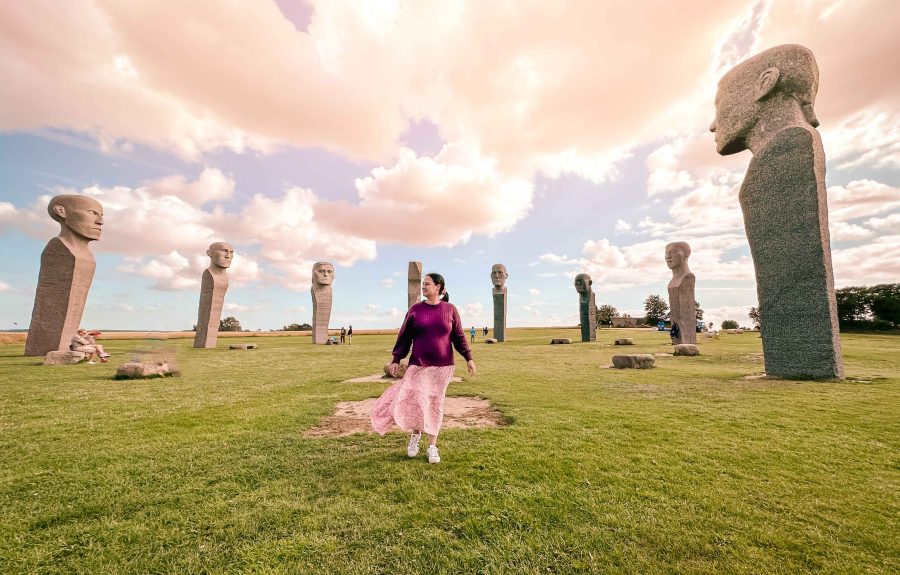 12. Sprogø – the Pirate and Girls' Home Island
Sprogø, sitting in the Great Belt strait, has an interesting past. It's tiny, only 154 hectares, but it's packed with history.
Once a pirate lookout, Valdemar the Great even built a fortress here to protect against raids.
Later, it was known as 'The Girls' Home Island' where between 1923 and 1961, they sent women considered too rebellious. Now, it's all quiet, part of the Great Belt bridge system.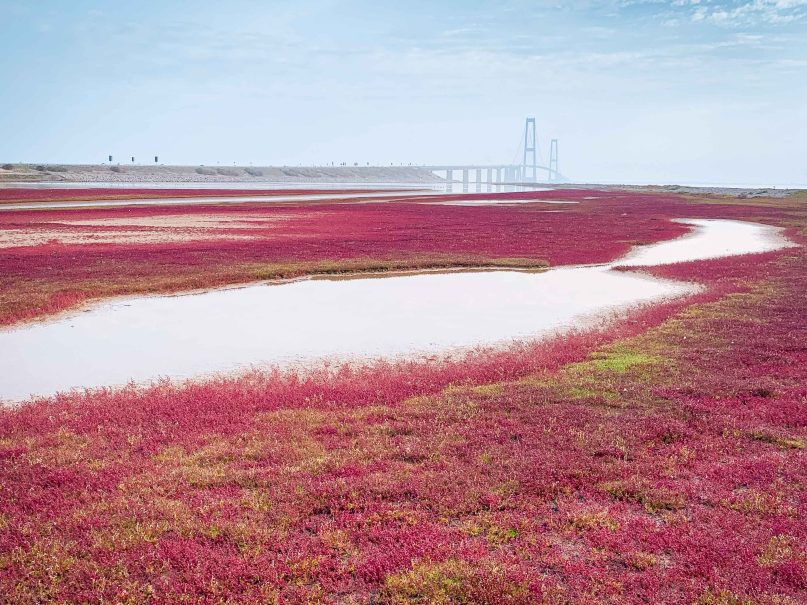 13. Ærø – the Hygge Island
Ærø is Danish coziness at its best—think cobblestone roads, snug corners, and quirky, colorful houses.
Its main town, Ærøskøbing, is like a medieval fairytale and the best-kept old town in Denmark.
Try this Ærø delicacy
Local confectionery, local pancake: "Løvtens paa'kaar". Ærø cigar, beer, and whisky.
14. Møn – the White Cliff Island
Møn is an island south of Copenhagen, with unique 6km-long white limestone cliffs, Møns Klint, dating back 70 million years and towering as one of Denmark's loftiest spots.
These cliffs, set in a UNESCO Biosphere Reserve, offer hiking, biking, fossil hunting, boat trips, and a treetop-viewing tower.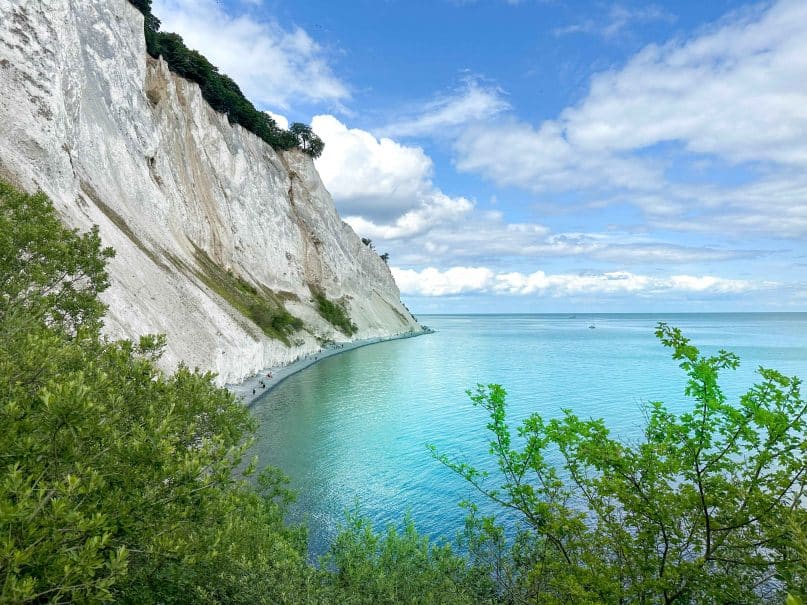 15. Als – the Dinosaur-shaped Island
With 50,000 locals, Als isn't as quiet as Denmark's other islands.
Sønderborg, known for the pivotal Battle of Dybbøl, sits at the heart of this historical hub. The border region is a must-visit, buzzing with a shared Danish-German culture, especially in the old Schleswig areas.
Try this Als delicacy
Snysk med flæsk – vegetables in a baked sauce served with crispy pork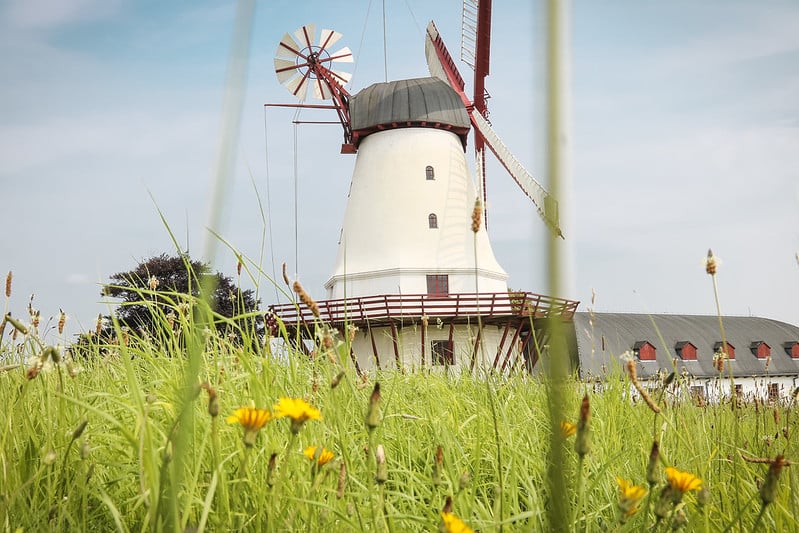 16. Rømø – the Wadden Sea Island
Rømø is pretty unique. It's got the widest sandy beach in Denmark, so there's loads of room to relax.
The place is part of Denmark's Wadden Sea islands and is only 129 km². But it's not just about the beach; it's got a cool whaling history that you can catch in its museums and old farmhouses.
Try this Rømø delicacy
Oysters from the Wadden Sea
17. Fanø – the Beach and Nature Island
Next to Rømø is Fanø.
Known for its sturdy houses and beautiful white sand beaches, it's the perfect place for biking and village-hopping in Nordby and Sønderho.
Plus, it's part of the Wadden Sea National Park, a UNESCO-protected mega stretch of beaches and mudflats.
Try this Fanø delicacy
Bakskuld fish and local beer
FAQ – The islands of Denmark
How many islands are there in Denmark?
There are about 409 named Danish islands, and roughly 70 of these have permanent residents​. New islands arise regularly.
From 2015 to 2018, The Danish Nature Agency registered 11 new islands to the Kingdom of Denmark.
What are Denmark's islands called?
Denmark's islands often have names ending with "ø", which means "island" in Danish. Examples include Samsø, Læsø and Sprogø.
The islands also often end with "land", which has the same meaning as in English. For instance Jylland (Jutland), Sjælland (Zealand) or Lolland.
What is the most populous Danish island?
Zealand, where Denmark's capital, Copenhagen, is located, is the most populous Danish island with over 2.2 million inhabitants​.
What is the island between Denmark and Sweden?
There are several islands between Denmark and Sweden. These islands are Anholt, Læsø, Bornholm and Saltholm.
More posts about Denmark you might like
Save it!