10 amazing things to do in Yerevan, Armenia
Ah, Yerevan. Armenia's bustling capital. If you're looking for a unique blend of ancient history and contemporary culture, you'll find it here.
Let's take a look at the top 10 things to do in Yerevan.
Read next: 15 fun things to do in Armenia
This post contains referral links for products I love. Adventurous Miriam earns a small commission at no extra cost to you if you make a purchase through my links. Thank you for your support ♡ Learn more
Things to do in Yerevan, Armenia
Is Yerevan worth visiting
When I booked a trip to the capital of Armenia, people around me asked: Why is Yerevan worth visiting? What is special in Yerevan
Well, let's just say that while Yerevan may not be your typical tourist destination, it is definitely worth visiting. From historical monuments like Mother Armenia to the modern Cascade Complex – there's something here for everyone who loves adventure and discovery! Not only in the summer, but there are many things to do in Yerevan during winter, too
These Yerevan sightseeing attractions will keep you busy and entertained throughout your stay. Looking for a unique blend of ancient Caucasus history and contemporary culture? Let's take a look at the top 10 things to do in Yerevan, Armenia.
When to visit Yerevan
The best months for visiting are April-October as the temperatures are milder and more pleasant. July and August are the hottest months during which the temperature can reach up to 37°C (98°F). Winters in Yerevan can be quite cold with temperatures dropping below 0°C (32°F).Snowfall is common between November-February so make sure you pack accordingly.
1. Republic Square
The first stop on your Yerevan itinerary should be Republic Square.
Republic Square is one of Yerevan's main squares and is home to many of the city's important buildings including The History Museum of Armenia, Government House, National Gallery and Ministry of Foreign Affairs. It's pretty because it has so many fountains, statues and monuments that make it worth visiting even if just for a few pictures!
2. Yerevan Cascade complex
However, my favourite thing to do in Yerevan was the Yerevan Cascade complex (you know how I love Brutalist style)
The Cascade complex is an iconic part of the city's skyline. It consists of several cascading staircases built in 1970 by Soviet architect Jim Torosian. The complex is located uphill from Republic Square with steps that lead up to Victory Park where you can take in some magnificent panoramic views over Yerevan. There are many sculptures along the way which makes it a great spot for photos.
3. The Blue mosque
Next up is The Blue Mosque or Sheikh Mohammad Al-Amin mosque.
It was built in 1766 by Persian ruler Nadir Shah Afshar during his conquest of Armenia. It has been restored several times since then but still retains its original charm with its striking blue dome standing out against the rest of the city skyline.
Inside you'll find beautiful marble designs on the walls as well as intricate tilework decorating the floors – definitely worth checking out!
4. Vernissage
I love visiting markets when I travel. It's a fun way to experience the culture and local life so I recommend you visit one.
Vernissage is an outdoor flea market located near Republic Square where you can find anything from souvenirs to handmade crafts. It's open daily from 11 am till 4 pm but gets especially crowded on weekends when locals come here for their weekly shopping spree!
You can find everything from traditional Armenian carpets to old Soviet relics here so it's definitely worth taking a look around before leaving town!
5. GUM Market
Another market is the GUM Market or Gyumri City Market (also known as Vernisazh).
It's a great place for souvenir shopping or simply people watching while enjoying some delicious local food. Located near Republic Square, this indoor market offers everything from fresh produce such as fruits and vegetables to handmade crafts and clothes at very affordable prices.
6. Genocide memorial complex
One of the most somber yet important places to visit in Yerevan is the Genocide Memorial Complex. Located on a hilltop overlooking the city, this memorial honours the 1.5 million Armenians who were killed during Ottoman Turkey's genocide from 1915-1923.
The complex consists of a museum, eternal flame, chapel and monument, all designed to commemorate those lost during this tragic time in history.
7. Saint Gregory the Illuminator Cathedral
No trip to Yerevan would be complete without seeing one of its most iconic landmarks: Saint Gregory the Illuminator Cathedral.
Built in 2001, this grand cathedral stands tall above Republic Square and is dedicated to Armenia's patron saint, who was responsible for converting Armenia into Christianity back in the 4th century AD. The interior of the church features beautiful frescoes and paintings depicting scenes from biblical stories as well as Armenian folk tales.
8. Mother Armenia
This is one more of the must see places in Yerevan: Mother Armenia—a statue that pays tribute to all those who served in World War II and other battles throughout Armenian history.
Standing tall at 52 meters high atop a hill on Victory Park, Mother Armenia overlooks much of downtown Yerevan and has become an iconic symbol for not only Armenians but also visitors from around the world looking for a glimpse into Armenian history and culture.
9. The Opera
For those looking for an evening out while visiting Yerevan, head over to The Opera House—the largest opera house in the Caucasus region!
Here you will find performances ranging from classical operas by composers such as Puccini or Verdi to modern interpretations of traditional Armenian music like duduk (Armenian flutes). Be sure to purchase tickets ahead of time as performances often sell out quickly! You can also just admire it from the outside like we did. It's very beautiful.
10. Look for Soviet architecture
While exploring Yerevan's streets you may notice buildings with an interesting mix of both European-style facades combined with Soviet-style architecture—this is because much of Yerevan was rebuilt after being destroyed during World War I by Russian troops fighting against Ottoman forces.
Keep your eyes open for these unique structures which are representative of both old world charm mixed with modern Soviet style! This is one of the many free things to do in Yerevan.
Best hotels in Yerevan
Looking for the best places to stay in Yerevan? These are my top picks.
Luxury: Paris Hotel Yerevan (⭐ 9.1) – The staff is incredibly friendly and helpful in making sure your stay is nothing short of amazing. The hotel boasts modern amenities, including stylish rooms and high-quality dining options, so that you can truly enjoy your stay.
Midrange: L'image Art Hotel (⭐ 8.9) – Located conveniently close to many major attractions in the city, this hotel is an ideal spot to both explore Yerevan and relax afterwards in their uniquely-designed rooms overlooking the cityscape.
Best restaurants in Yerevan
Food in Yerevan is amazing! It's so great that I wrote an entire post about it. Yerevan is full of outstanding restaurants, whether you're looking to try something traditional from the country's rich culinary heritage, or a unique fusion meal. These are a few of my favourite restaurant in Yerevan, Armenia:
Sherep (the best!)
Tavern Yerevan (try the manti)
Lavash (great bread)
The Tolma
Dolmama (best dolma)
Picasso (super great service. They don't take credit card, though!)
In Vino (for wine tasting and a rustic setting)
Read next: 14 dishes you must try in Yerevan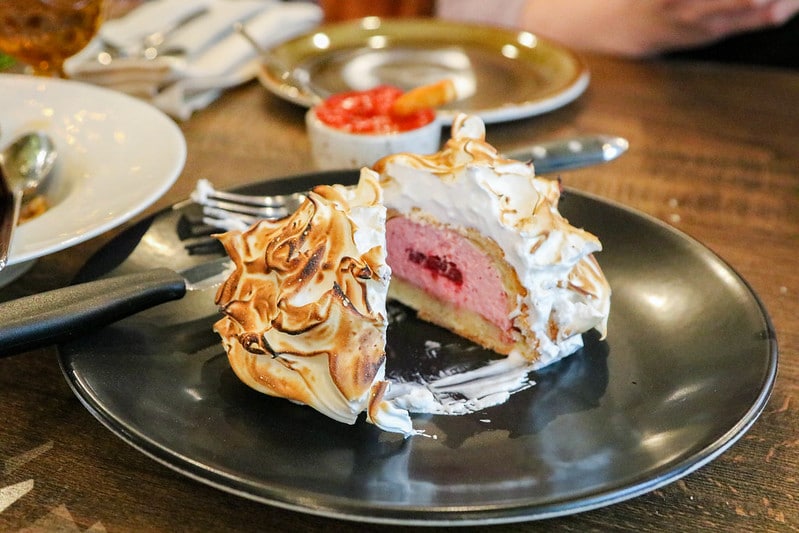 Day trips from Yerevan
Yerevan is the perfect spot for day trips. Khor Virap, Garni Temple and Geghard Monastery are all great options when it comes to exploring the beauty of Armenia, and this private tour takes you to all three sights in one day.
Khor Virap offers a stunning view of Mt Ararat, while the Garni Temple is the country's only surviving pagan temple. To top it off, Geghard Monastery showcases incredible ancient architecture that will leave you in awe.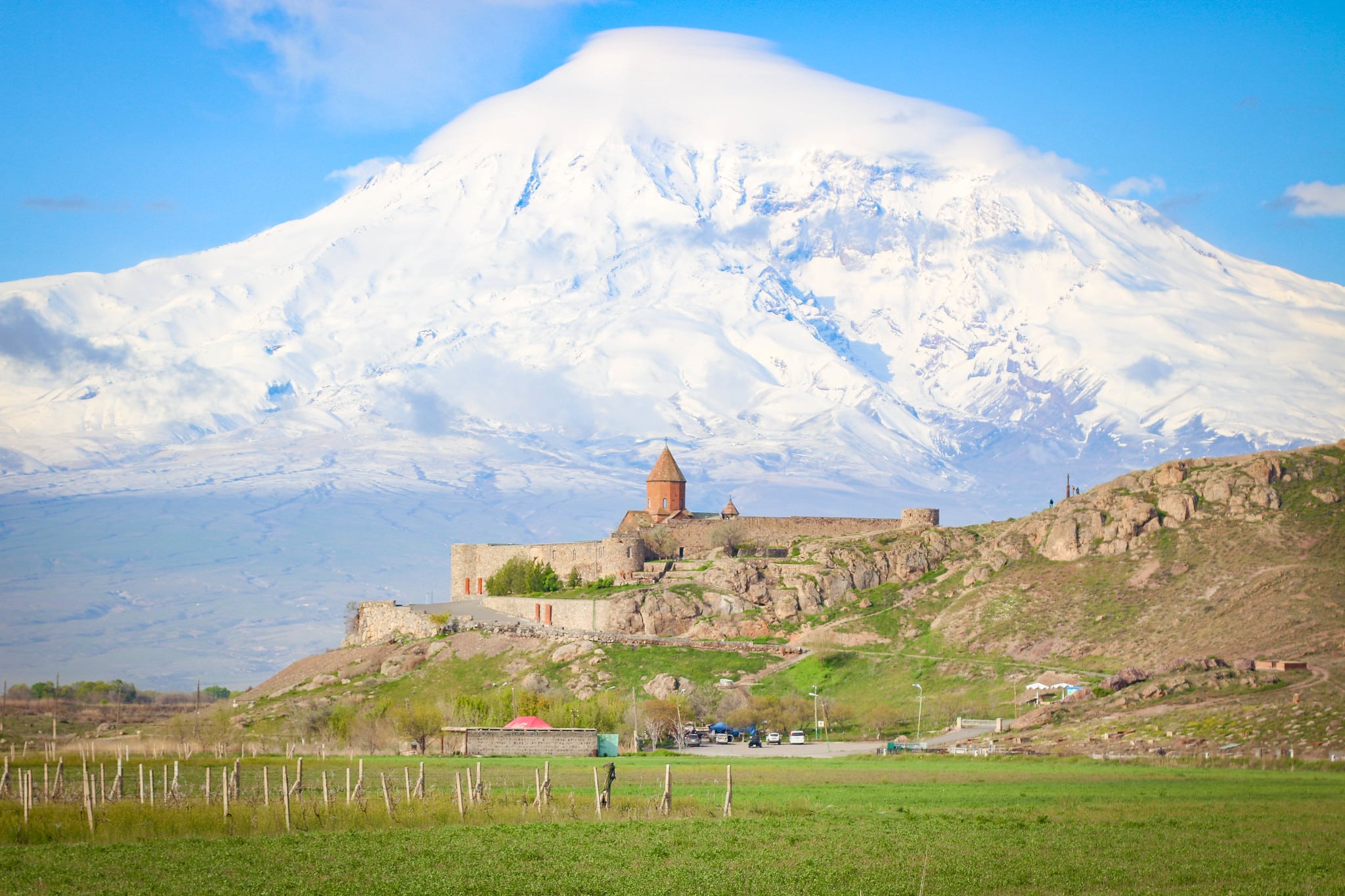 Looking for more things to do in Yerevan? Ask me anything in the comments!
More stuff you'll love