Witches Market in La Paz: A look into Bolivia's soul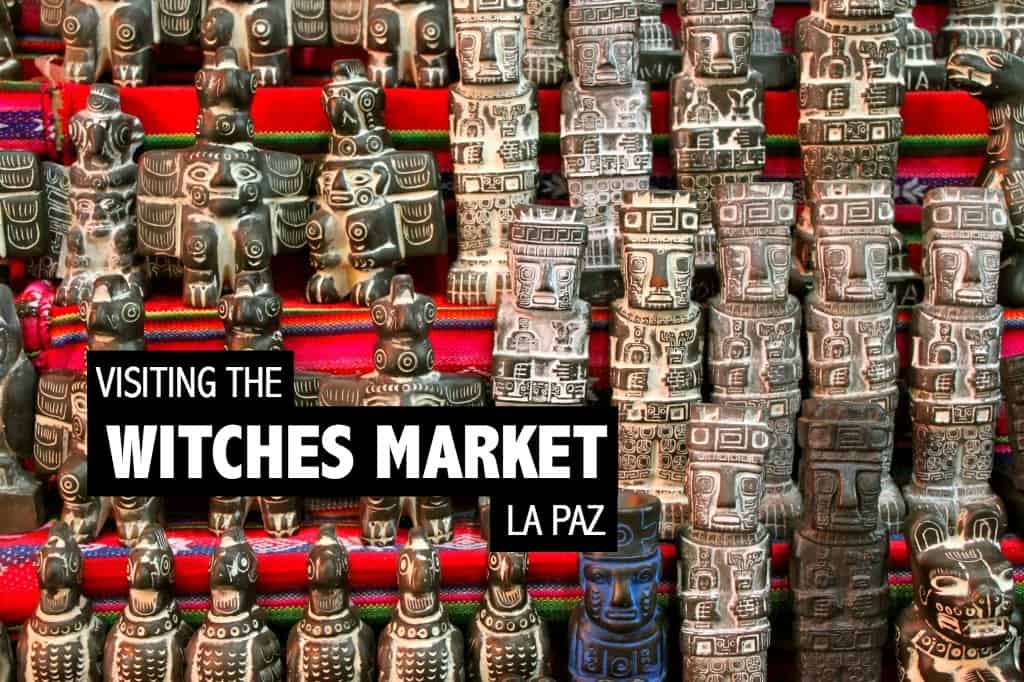 At first sight, Witches Market didn't look so witchy.
For the first 10 meters or so, it's just stalls with small figures stapled on top of each other, some herbal tea and old women sitting lazy on the stairs of the cobblestone streets. You'd never guess that this is the place to buy, say, powdered dog's tongue, which can be secretly added to a man's food to make him loyal to his lover like a dog is to its master. 
But it is  – for the right price.
Witches Market is covering two streets in the hilly old quarter of La Paz. For centuries, medicine women, witches,  astrologers, fortune tellers, and sorcerers have lived and worked on these streets, so being here is like getting a good look into the soul and history of Bolivia.
This post contains referral links for products I love. Adventurous Miriam earns a small commission at no extra cost to you if you make a purchase through my links. Thank you for your support ♡ Learn more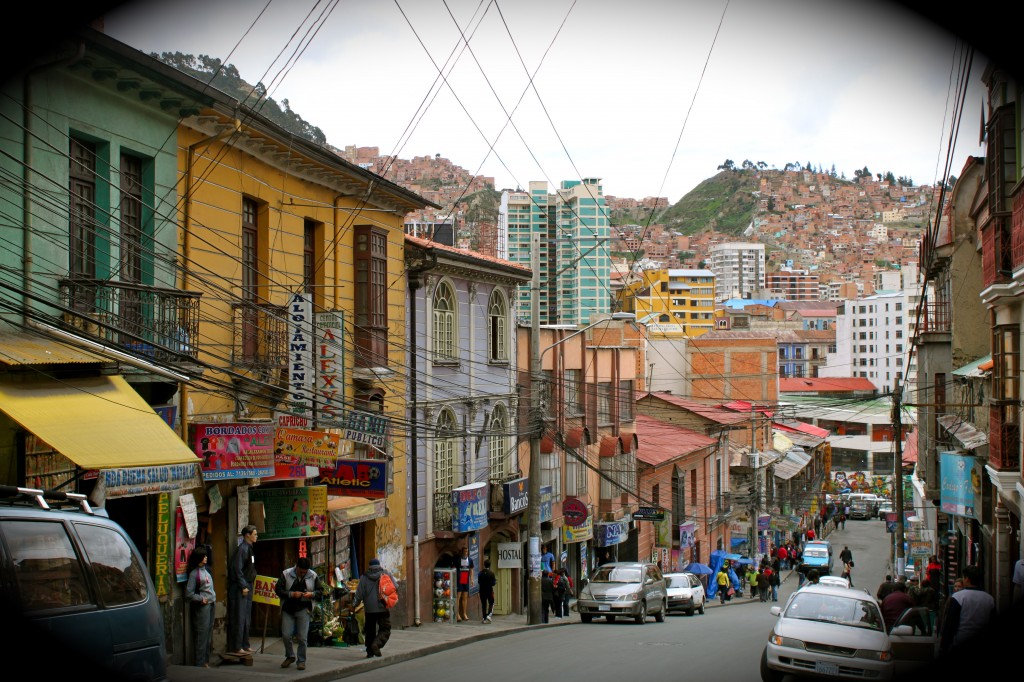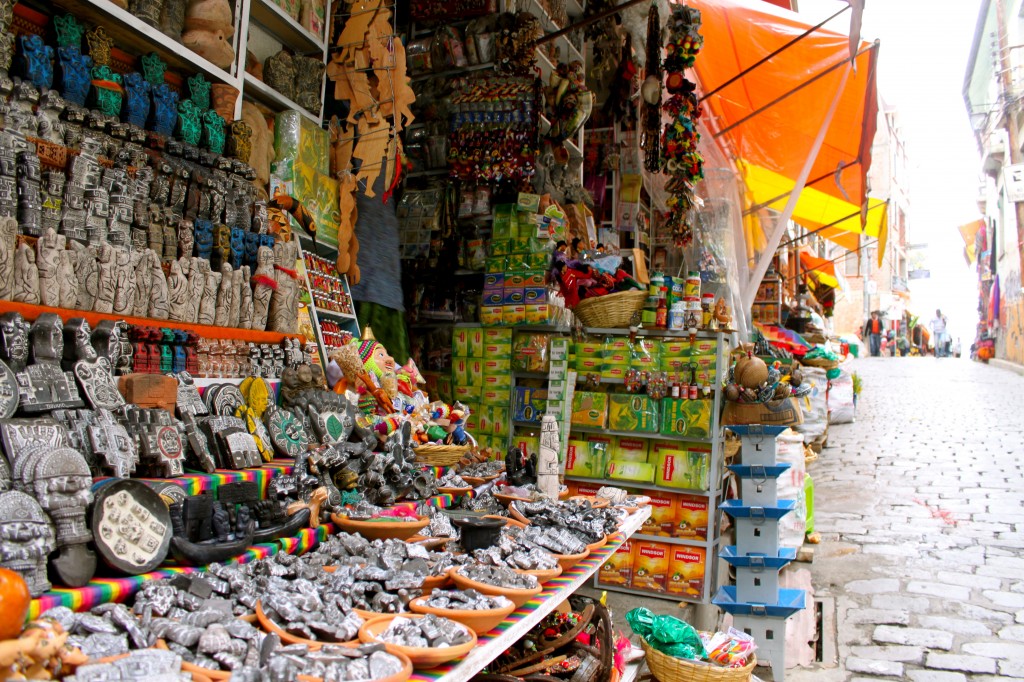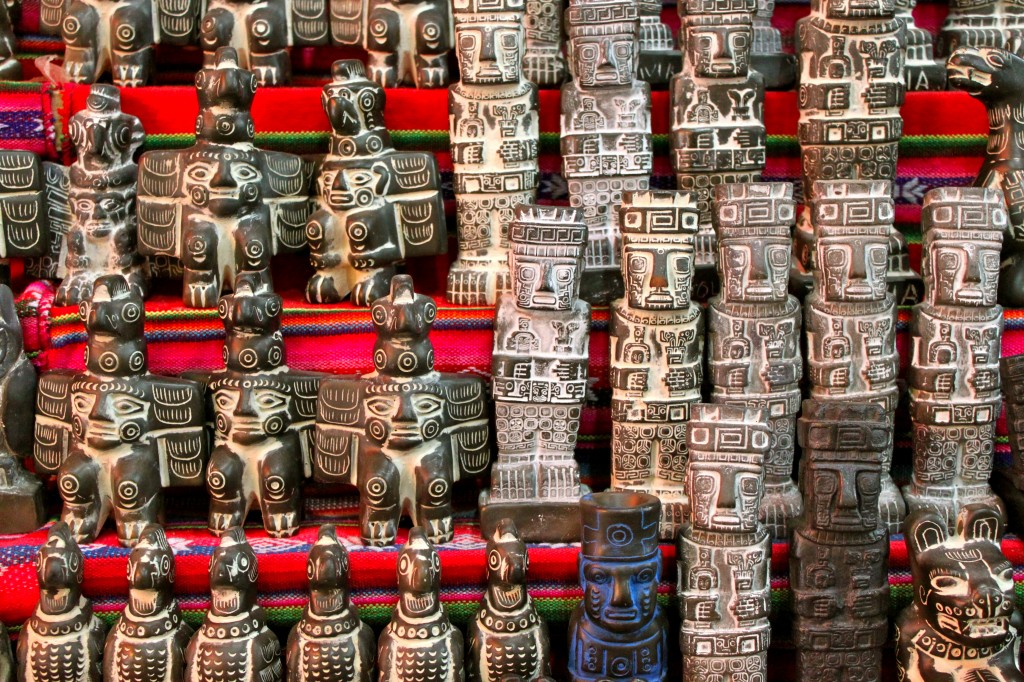 DEAD LLAMAS FOR SALE
The most famous goods at the market are the dried llama fetuses, and like everyone else we aimed straight for them. They were hanging from the door openings, lying in baskets or standing, while their hollow eyes and ghastly mouths made a disturbing image of the street.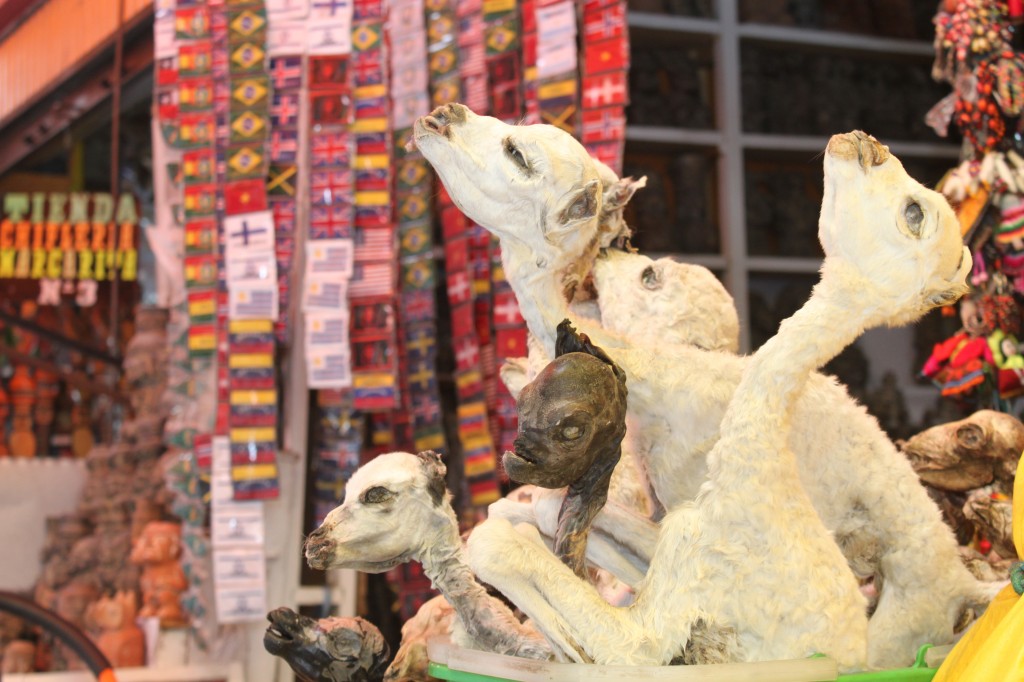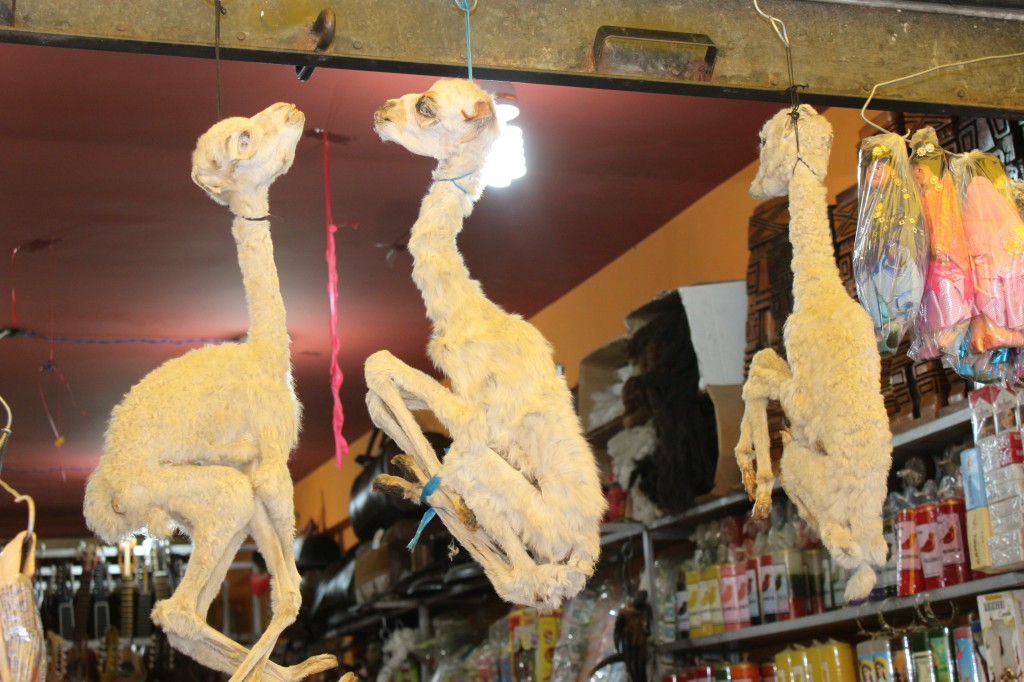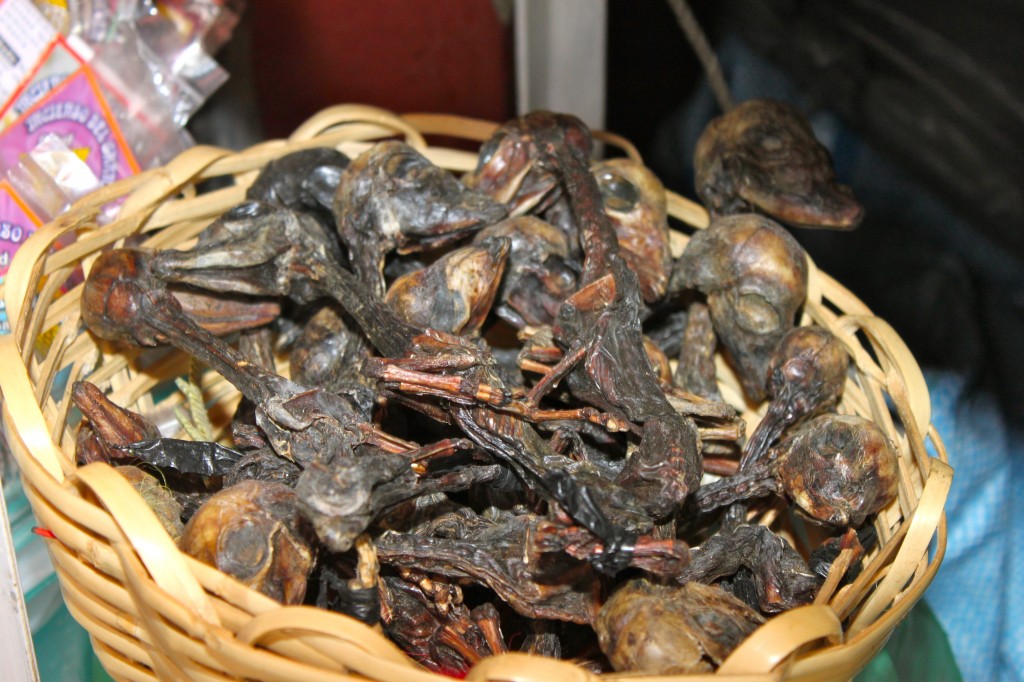 Totally in trance over the crowd of llama corpses, I suddenly hear a voice behind me saying: "It's okay. You can touch them." It was the owner of the shop, a twenty-something guy. Since I didn't feel the urge to pet scary, dead llamas, I asked him to explain this custom to me instead, and he was more than eager to share. See it (and more) in the video below.
As he pointed out, the llamas are not there to give the place a gruesome vibe. They are the most important part of an offering to Pachamama, a goddess that many Bolivians and Peruvians call Mother Earth. Together with candy, cotton and other small items the llama fetus is burned after which the ashes are buried under the house for protection.
He also told me that they do not kill the llamas, but that they come from miscarriages. That explains why we saw them in so many different sizes.
GET GOOD FORTUNE OR CAST A SPELL
Dried llama fetuses are not the only witchy thing the Witches Market has to offer. You'll find lots of small figures of condors (for good trips), amulets of the Inca sun (for good energy) and desiccated frogs (for good luck). Charms, herbs and powders designed to influence the gods and other people are for sale stall after stall. It's also the place to find a sorcerer to cast a spell to avenge a cheating ex-boyfriend – or to make a fortune at your job.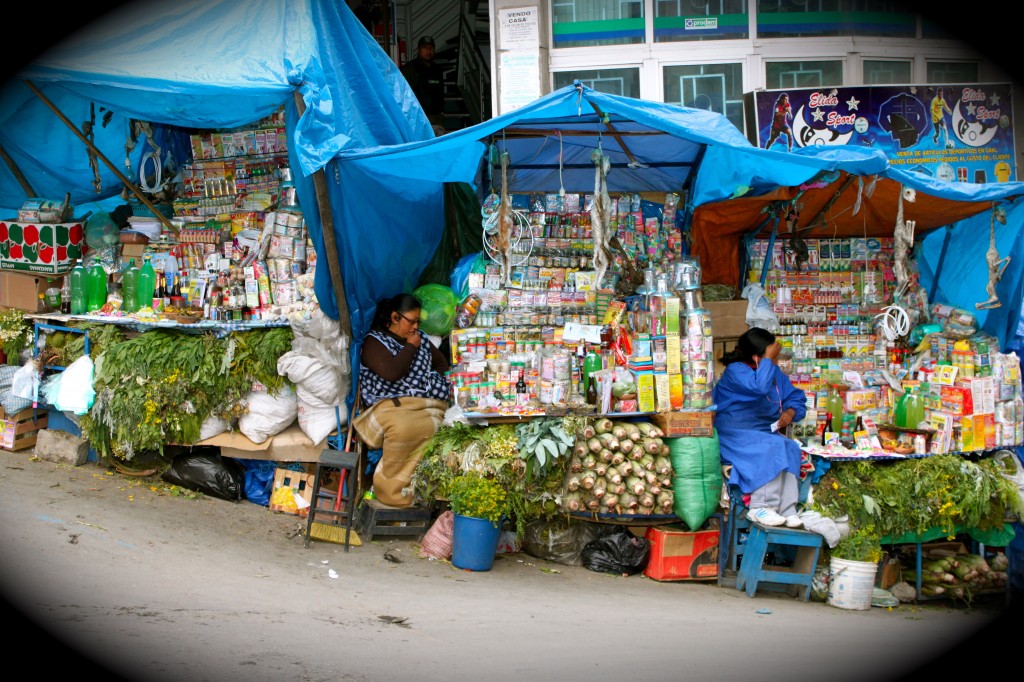 HOW NOT TO GET LOST
Getting there is easy, everyone said. You can't miss it. But guess what.. You can! So instead of pounding the ever so steep hills of La Paz in vain, use this map and get to the destination without getting lost like yours truly. The Witches Market is a five-minute uphill walk from the San Francisco Church, so start from there.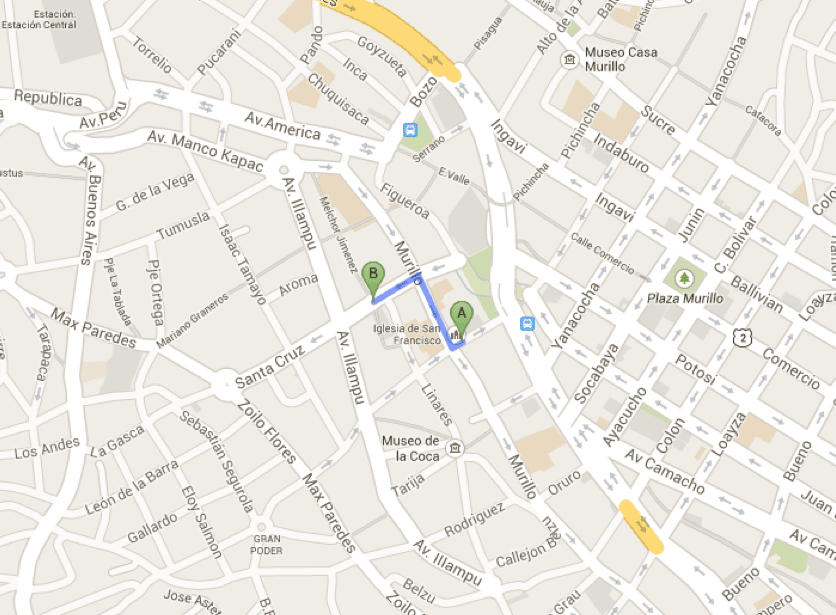 Visiting Witches Market was one of the cultural highlights in Bolivia, and compared to Uyuni and Death Road that says a lot!
Have you been to the Witches Market? If not, would you go?
More posts from Bolivia you might like
Save it!