Bolivia's Valle de la Luna: A Trip to the Moon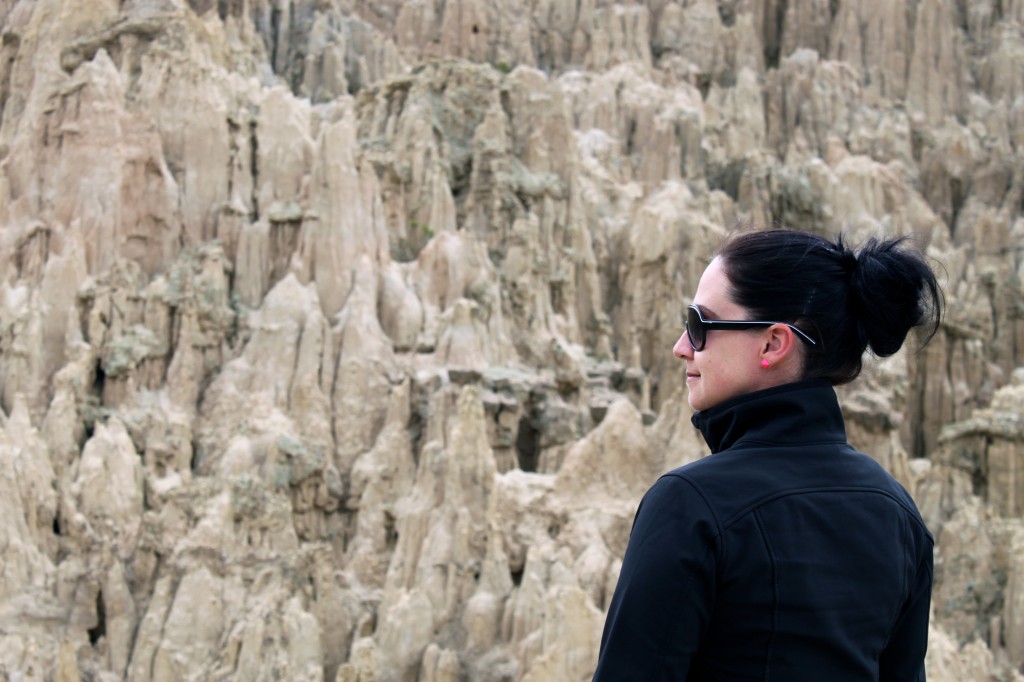 Guys, this place is seriously wild. It's known as Valle de la Luna (Moon Valley) and the jagged hills look like they belong in a space movie. Valle de la Luna is a bizarre landscape of eroded rock and clay, only 10 km south of the hectic La Paz. 
There are actually three other Valle de la Lunas in South America (Chile, Argentina and another in Bolivia), but they all look different.
Valle de la Luna used to be a mountain, but during the centuries it was eroded by wind and weather and transformed into a breathtaking valley with sharp, odd formations piled high on top of one another. Many claim to see animal and human shapes carved into the rocks of the lunar landscape. I didn't though.
This post contains referral links for products I love. Adventurous Miriam earns a small commission at no extra cost to you if you make a purchase through my links. Thank you for your support ♡ Learn more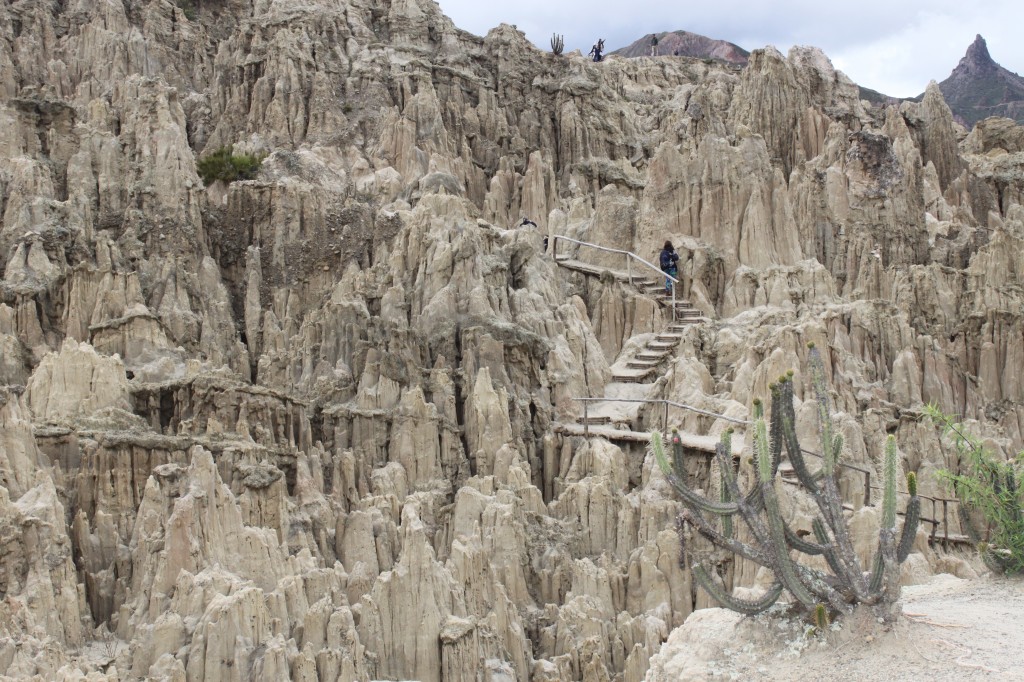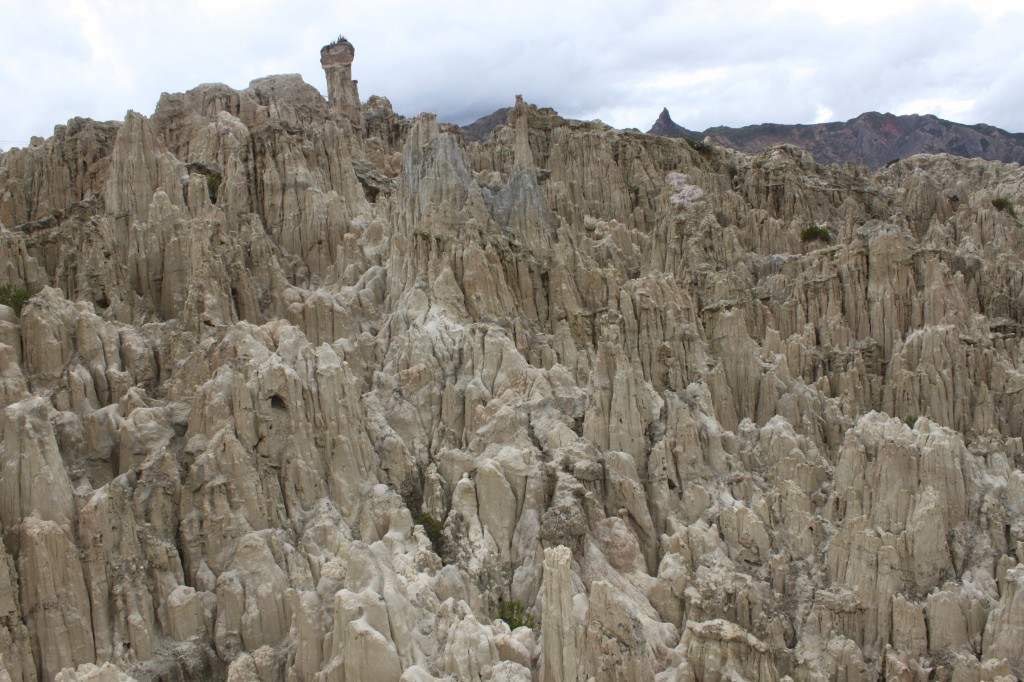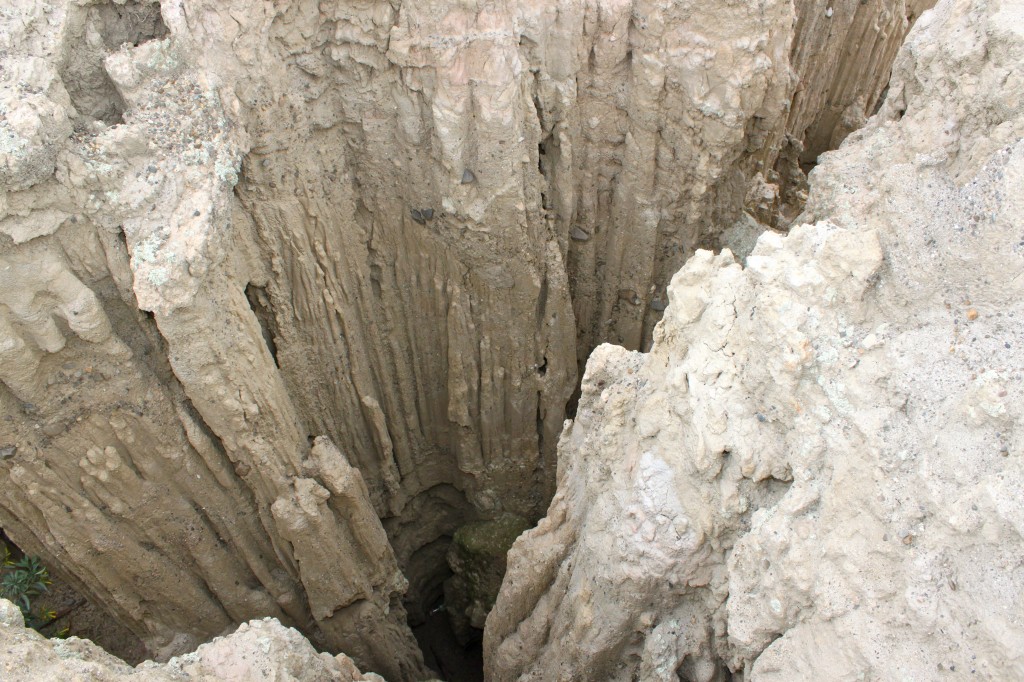 VALLE DE LA LUNA, BOLIVIA
It wasn't always called Valle de la Luna. Up until 1969 it had a different name, but when Neil Armstrong visited that same year, he mentioned that it looked just like the surface of the moon. And that's how it got its name: Moon Valley in English.
We walked around the area for about an hour and took tons of silly pictures. Visiting Valle de la Luna was a unique escape from the hustle and bustle of La Paz, and it was super fun exploring this crater-like landscape.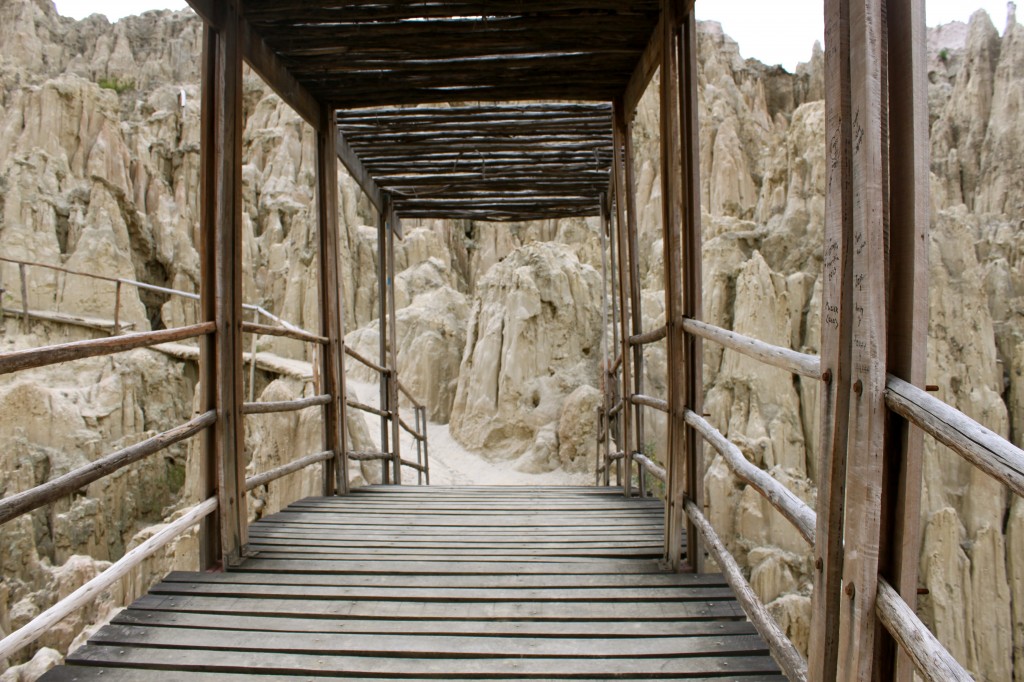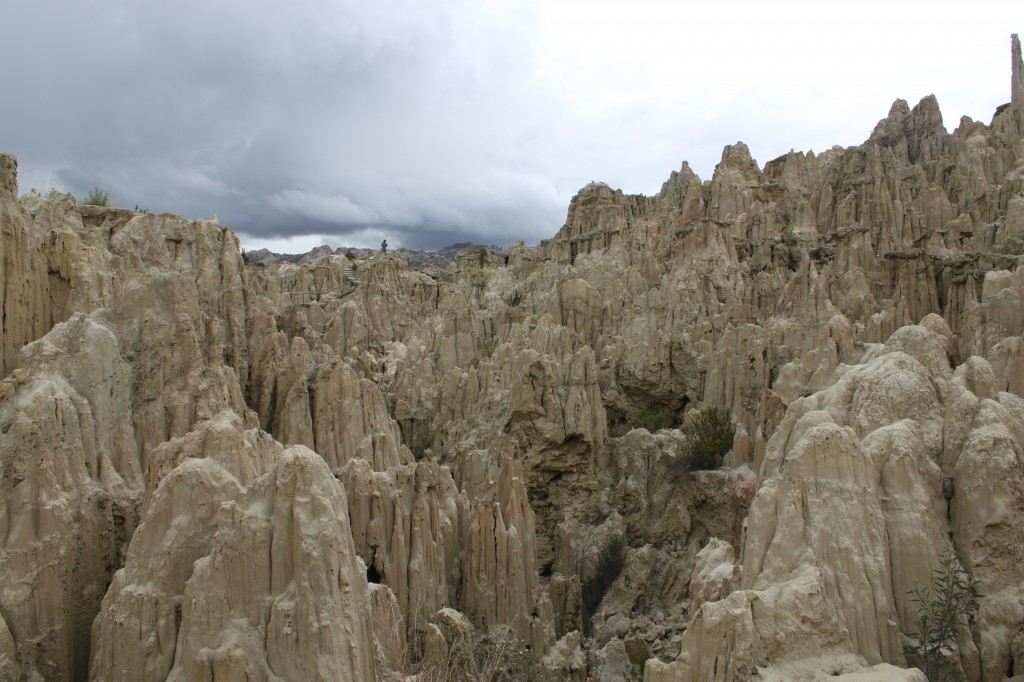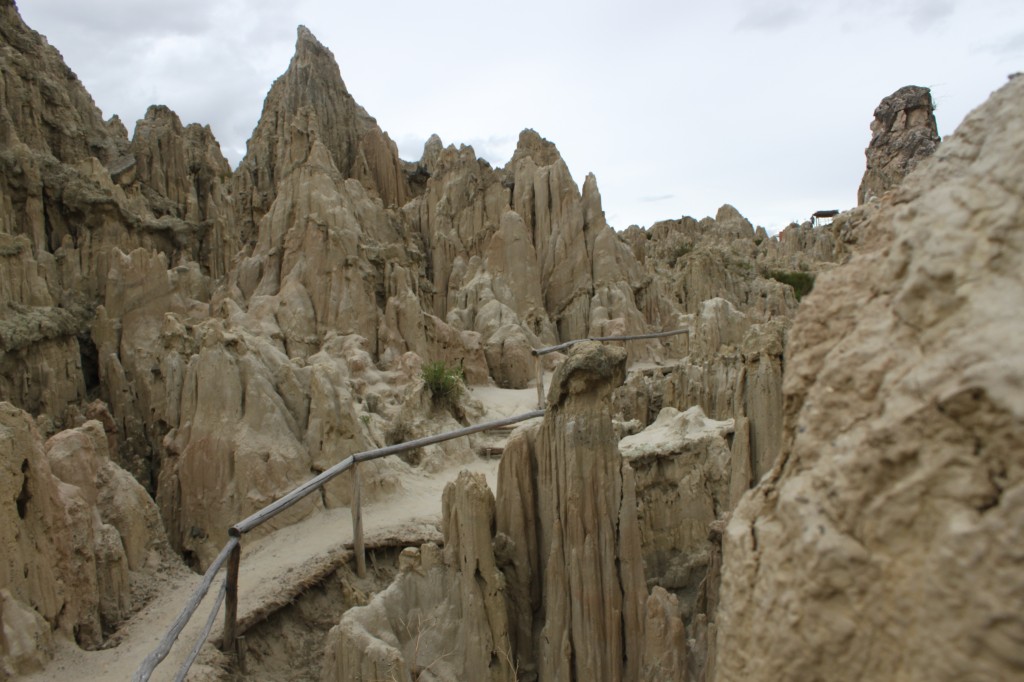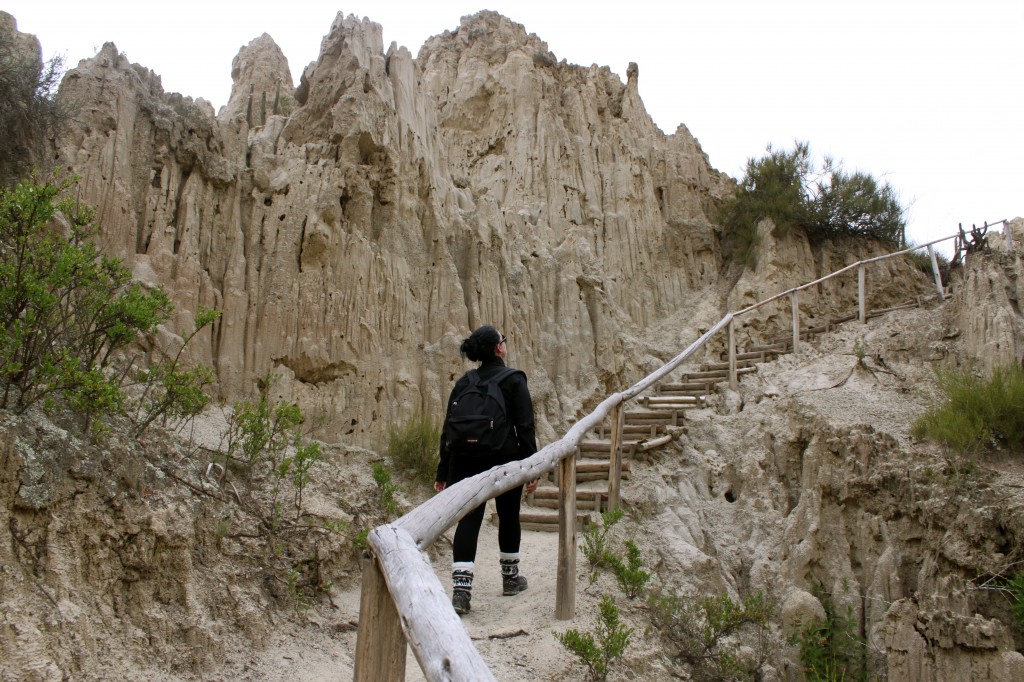 CACTUS LAND
The area has 32 species of cactus, including the hallucinogenic San Pedro cactus that has been used in traditional medicine, healing and religious divination for over 3,000 years. You see it on the picture below to the right.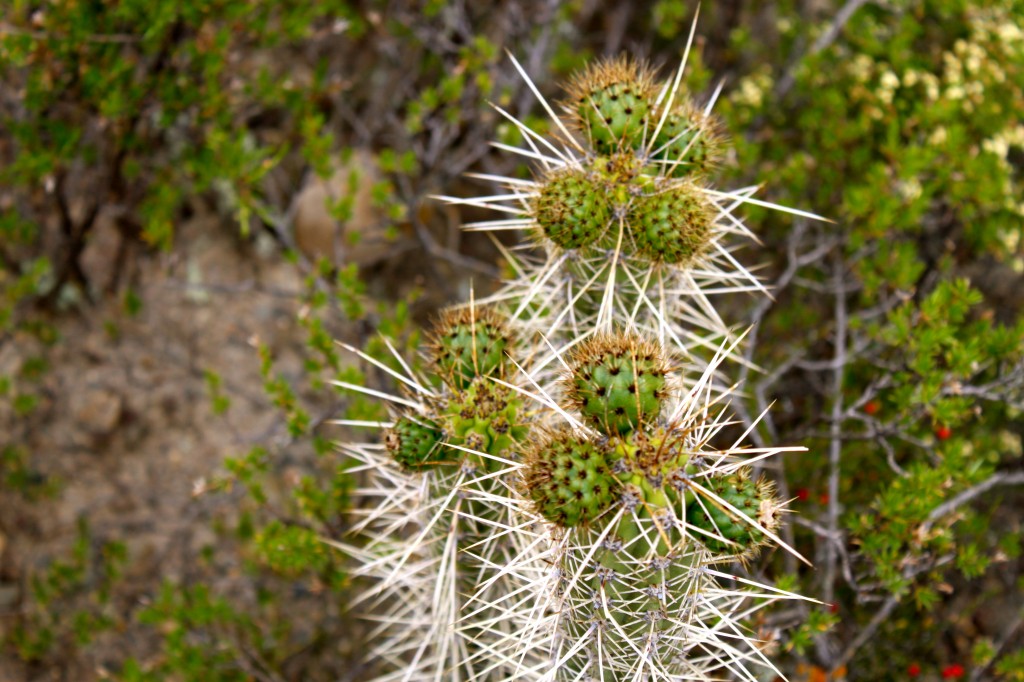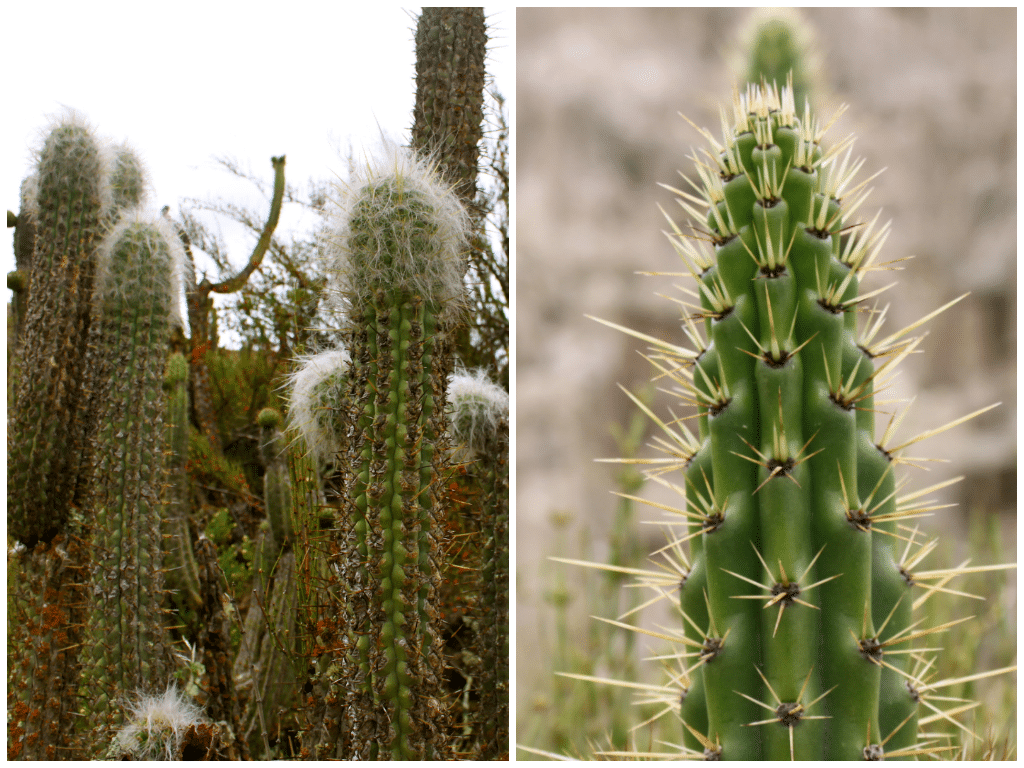 HOW TO GET THERE
I read on Lonely Planet about muggings in the area so for that reason we chose a private tour. Seen in retrospect, we could easily have taken the local bus as it seemed safe and the tour was overpriced.
Valle de la Luna is easy to get to from La Paz. Just hop on any bus headed toward Mallasa and ask the driver to let you out at the right spot.
TIPS FOR VISITING VALLE DE LA LUNA
There are two main trails to follow. A longer 45-minute walk and a shorter 15-minute walk.
The walk is easy and you don't need hiking boots
There are no guard rails so watch your step
At the entrance there's a gift shop where you can buy a map (although it's not necessary)
We didn't have a guide, but it's possible to get a guided tour
 More posts from Bolivia you might like