8 things to do in Cusco, Peru (besides hiking the Inca Trail)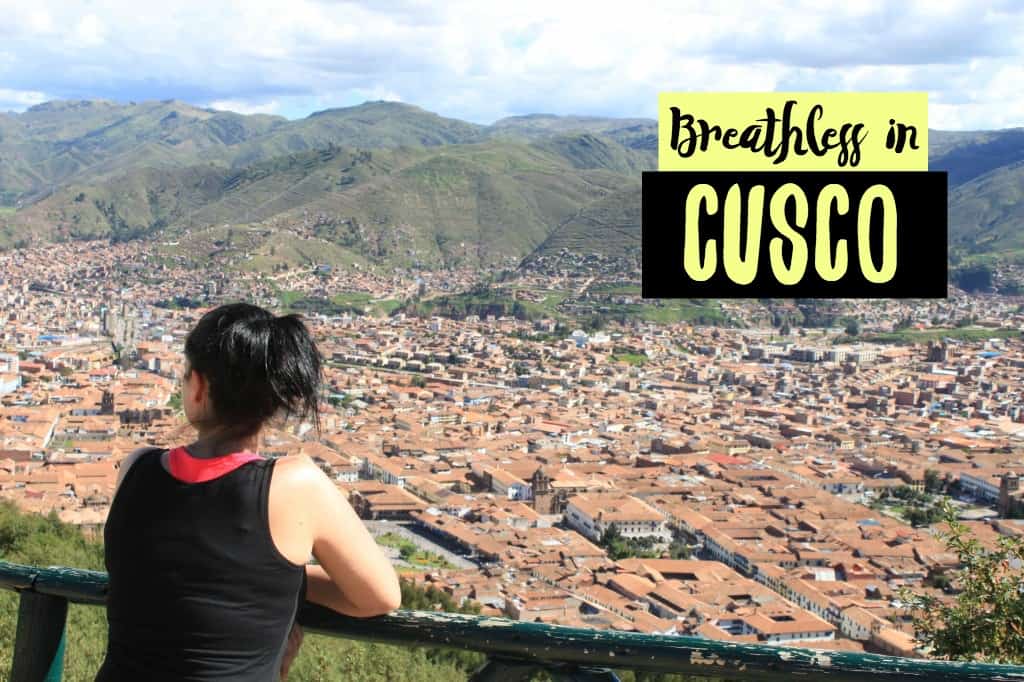 Excited and lacer-focused on the adventures to come, we arrived in the historical and cultural capital of the Incas. The streets were bursting with the bewildering sight of Quechua women in traditional dress, and the air felt thin and clean in my lungs.
At 3pm, we arrived at our hostel, Pariwana Hostel, which was conveniently placed only five minutes walk from Plaza del Armas (the city centre).
This post contains referral links for products I love. Adventurous Miriam earns a small commission at no extra cost to you if you make a purchase through my links. Thank you for your support ♡ Learn more
WHY I FELL FOR CUSCO
Cusco was the capital of the mighty Inca empire from the 12th century until the Spanish conquest in the 16th century. Today, it's popular for travelers as a gateway to Sacred Valley and to Machu Picchu, but this city has a lot to offer in itself. I must admit, it wasn't love at first sight. Everyone was talking about how great Cusco was, but it took me a day or two to get that same feeling. When I did however, I was hooked completely.
One of the things I fell for was how culture aware the population was. Now, all Peruvians have a strong sense of their identity as a nation, but the People of Cusco had something extra: they were proud. They spoke of their city and country with passion, and they did anything possible to preserve their heritage. You don't see that in many places.
THINGS TO DO IN CUSCO
We had nothing planned for the days to come as we wanted to be wholly recovered for the Inca trek the following Monday.
* At 3,400 meters, you'll need time to acclimatize. Take a few days to get better, especially if you're going on the Inca Trail. Trust me – you do not want to be sick as a dog while climbing a mountain.
On a previous trip to Tibet I had experienced the dark side of the beautiful mountains – altitude sickness – and this was something I did not long to repeat. To our luck, we didn't get completely knocked out by the Andes altitude, and that give us time to explore the surroundings.
Cusco is a great place for getting a sense of the Peruvian people, culture and religion. Here's a few tips for what to see when you're there:
1. VISIT SACSAYHUAMAN (SEXY WOMAN)
The Inca site, Sacsayhuaman, pronounced Sexy Woman, is only a 15 minutes taxi drive (5 soles) away from the city centre. Located on a steep hill above the city, it consists of a series of giant steps or terraces that seem to lead up to a center of three concentric walls.
This ancient construction is flawlessly built with huge, rounded blocks of different sizes, that fit together seamlessly. Nobody has been able to explain how they were built, and even with present-day technology it is impossible to replicate.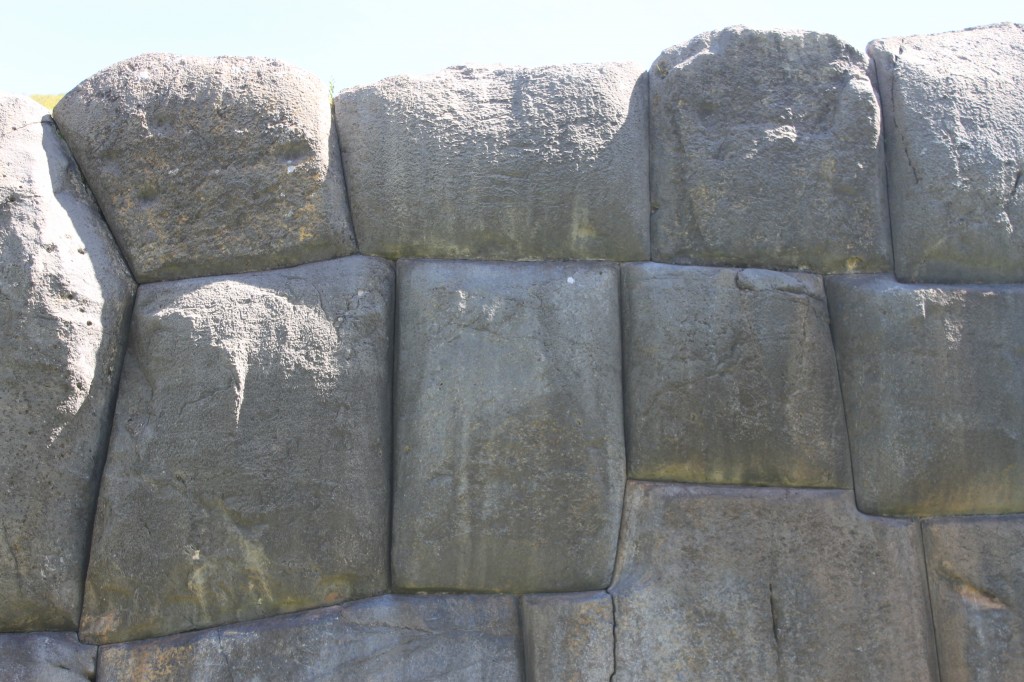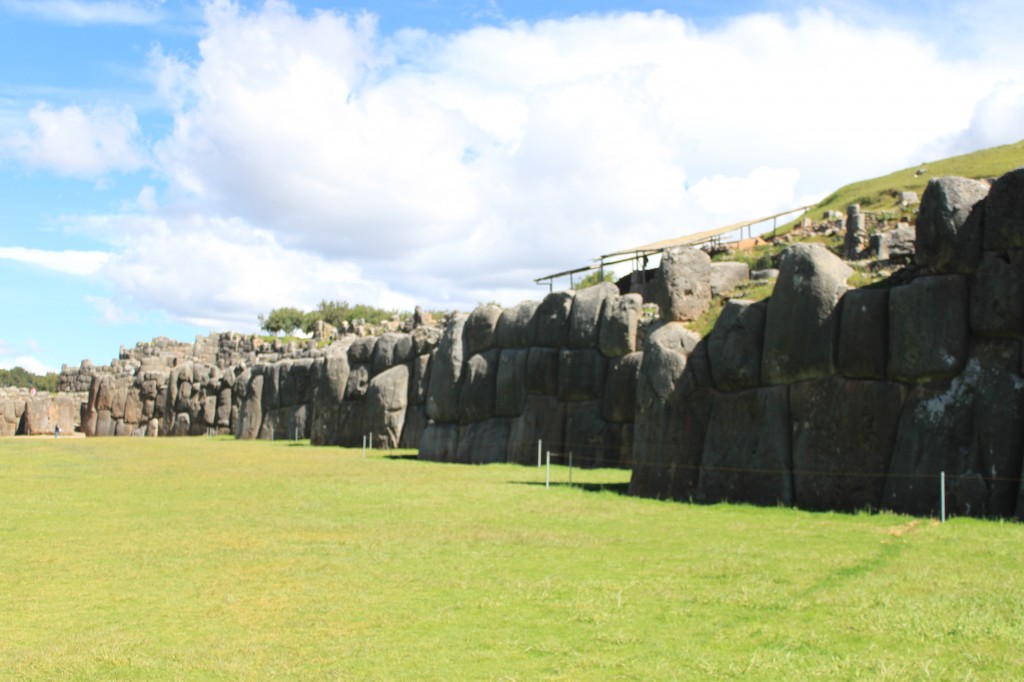 Only ten minutes walk from the ruins there's a large Jesus figure, Cristo Blanco, overlooking the city, and at night time it lights up. This was indeed the best day we had in Cusco. None of us were sick, the weather was great and I fell in love with this amazing Peruvian city.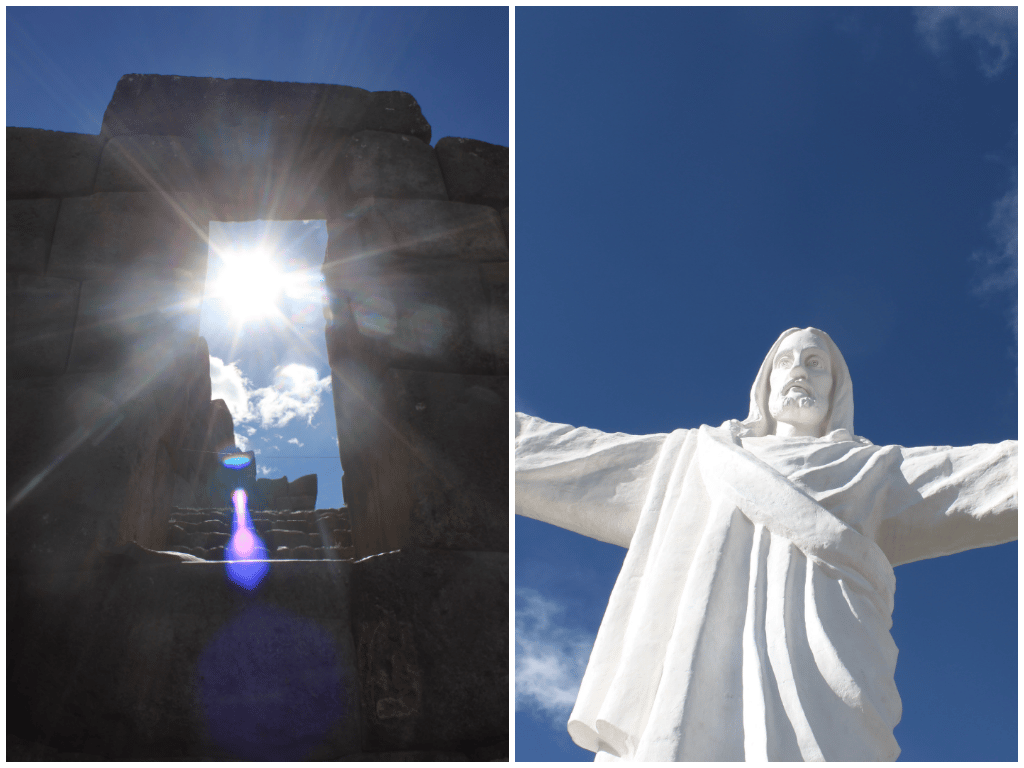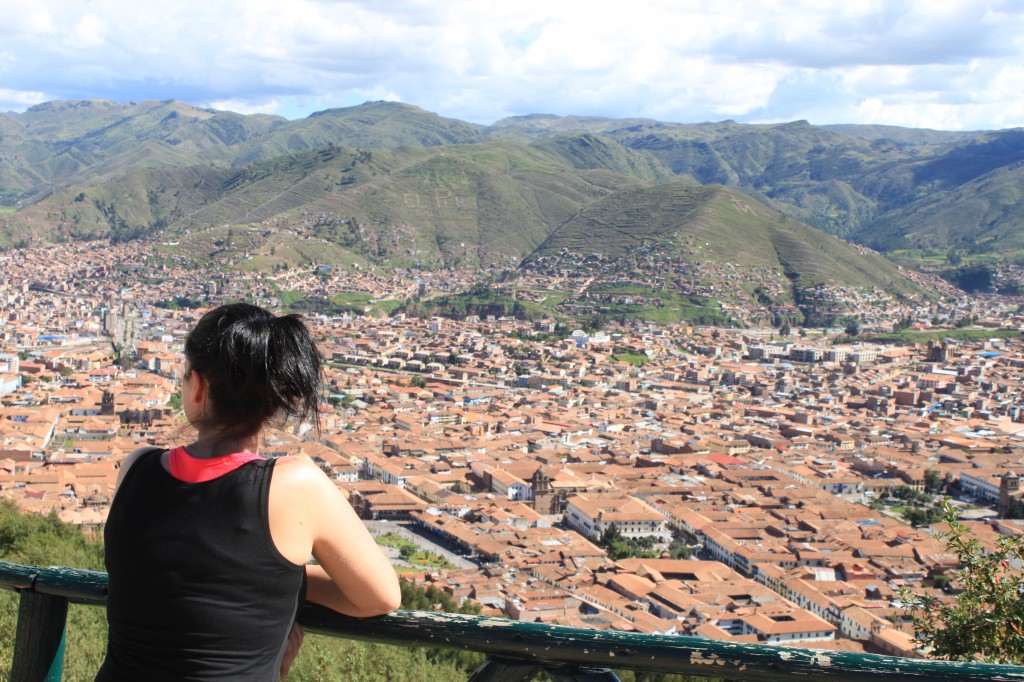 The entrance fee to Sacsayhuaman is $24, but you can buy a Boleto Turistico, which includes entry to this site and an array of others in the Sacred Valley region.
2. LISTEN TO SOME LOCAL TUNES
You've probably heard an Andes pan flute song or two in your life, but in Cusco you'll get the real deal. The Quechua People, descendants from the Incas, are known worldwide for their traditional and colorful outfit and singing, and I met a particularly nice one, Maximo, who sang me a serenade.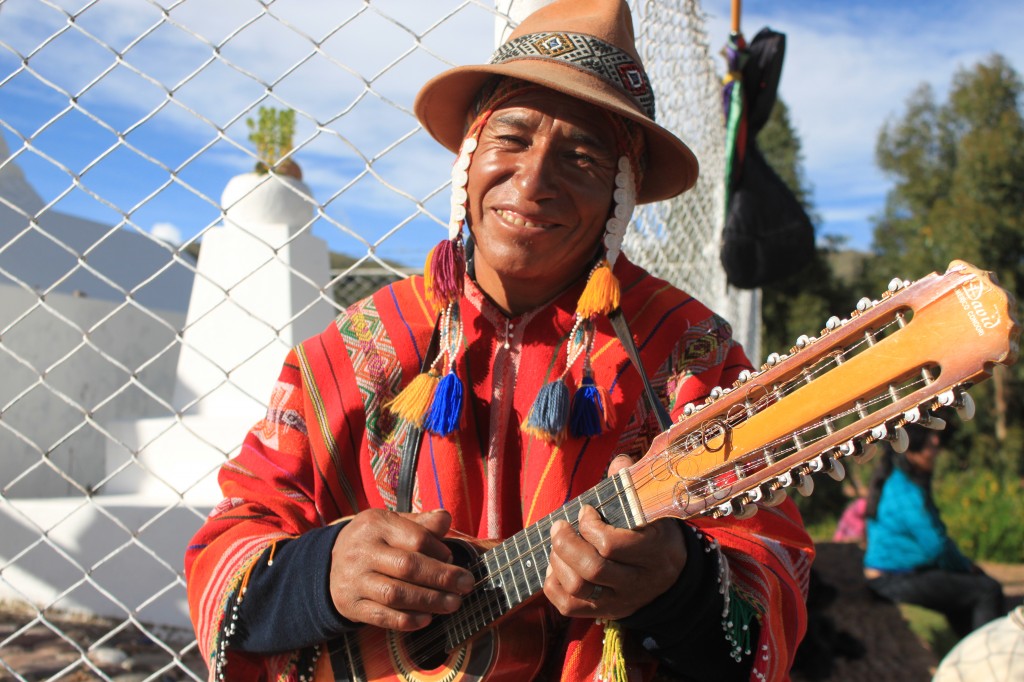 Listen to his music and lots more in my video about Cuzco.
3. VISIT PISAC MARKET
The day after Sacsayhuaman, we went to Pisac market. At this place you can buy anything from Alpaca meat and flowers to wedding rings, scarfs and flutes. It's all fairly cheap.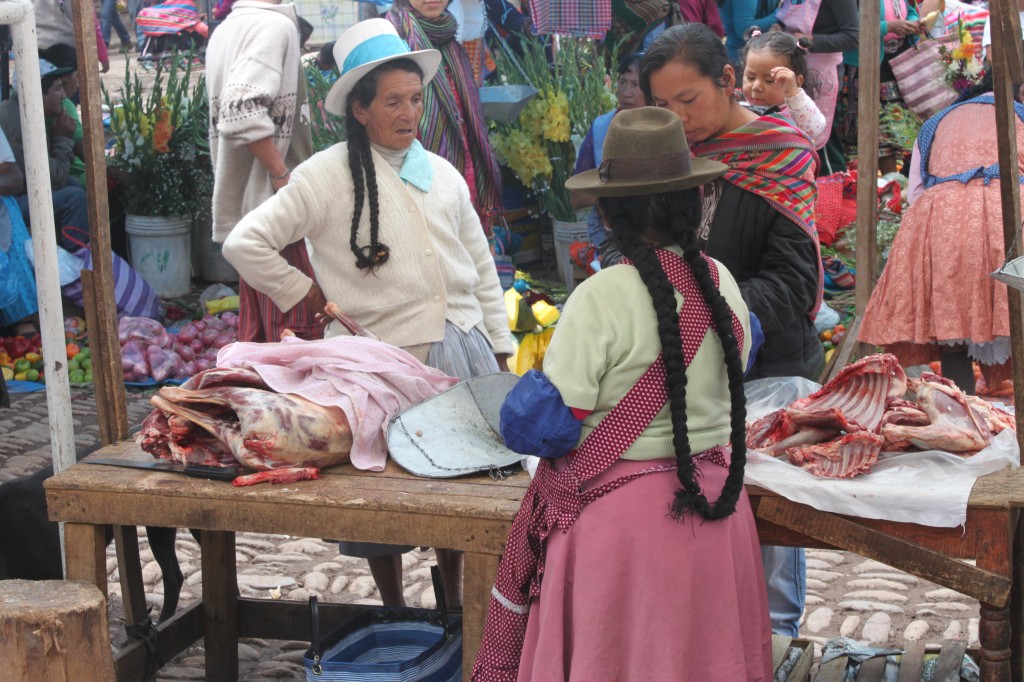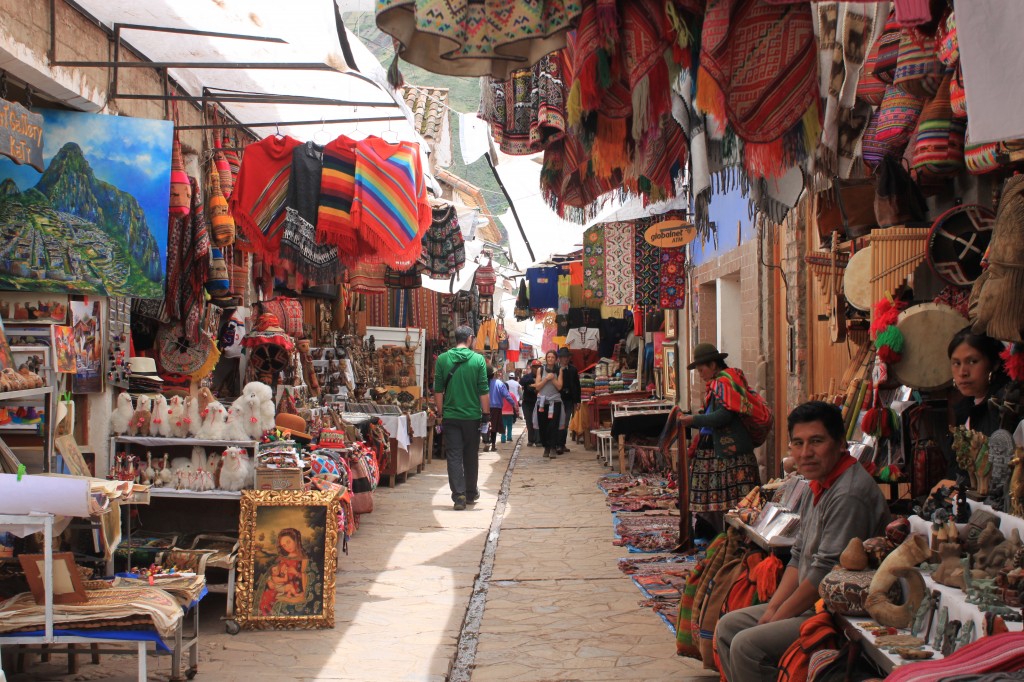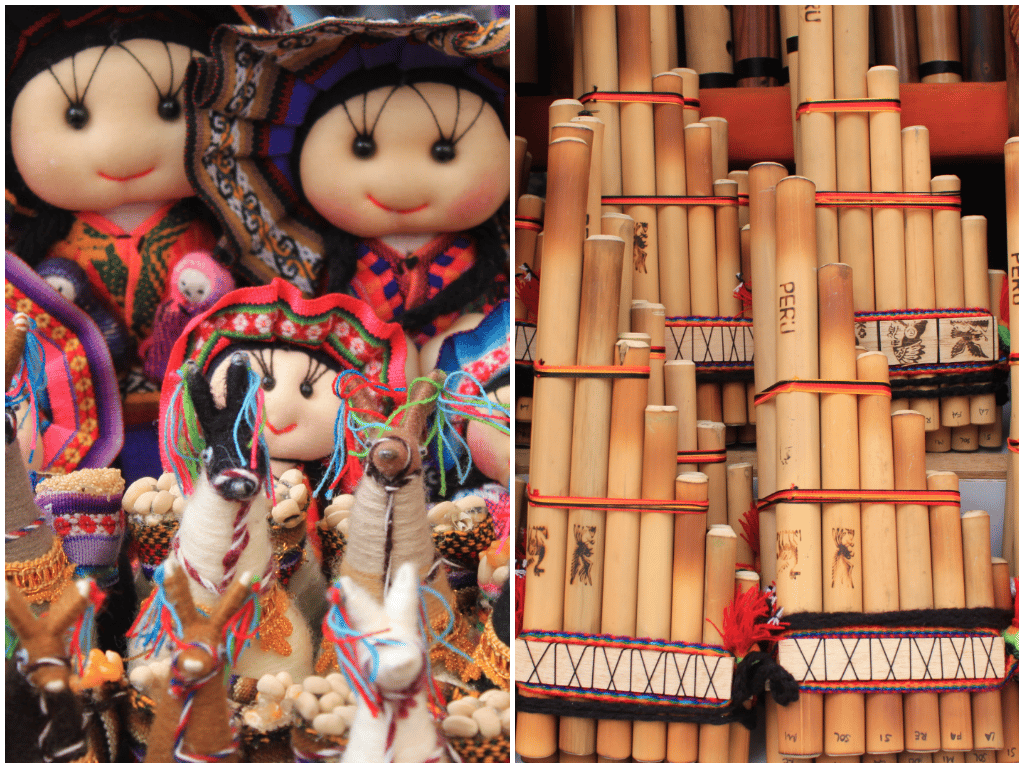 If you're a culture lover like me, you'll really like this place. You're bound to see indigenous people in traditional clothing, real culture and Peruvian authenticity. Since we came on a Sunday, we were lucky enough to witness the church procession being led by a young boy blowing a sea shell.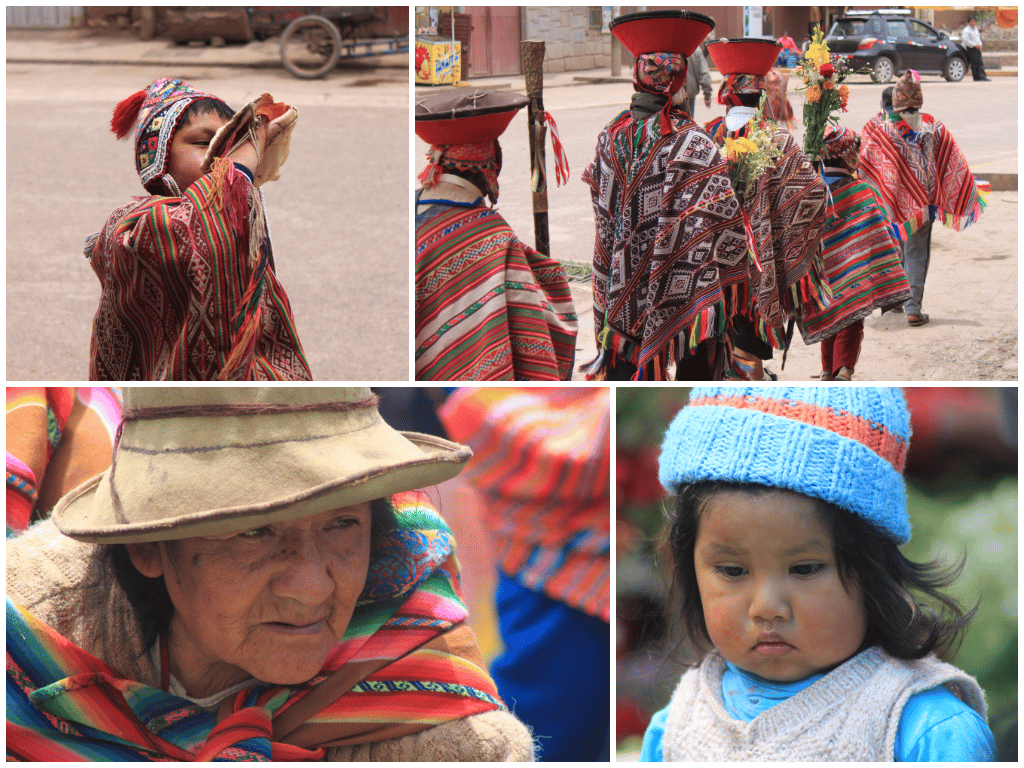 Getting to Pisac is easy. It takes about one hour, and it costs 5 soles with a collectivo.
PUBLIC TRANSPORTATION IN CUSCO
In general, local transportation is both easy, safe and reliable. However, you should always make sure to agree on the price before getting into a taxi or collectivo. A taxi fare in Cusco shouldn't cost you more than 6 soles even to the farthest neighborhoods, but you should expect to pay a bit more late in the evening.
In Peru, you'll find two types of taxis: The licensed (like the picture below) and the unlicensed (also like the picture below, only without the taxi sign and maybe in a different color). For safety reasons, look for the license plate number painted on the inside of the car door (and avoid the unlicensed when it's dark).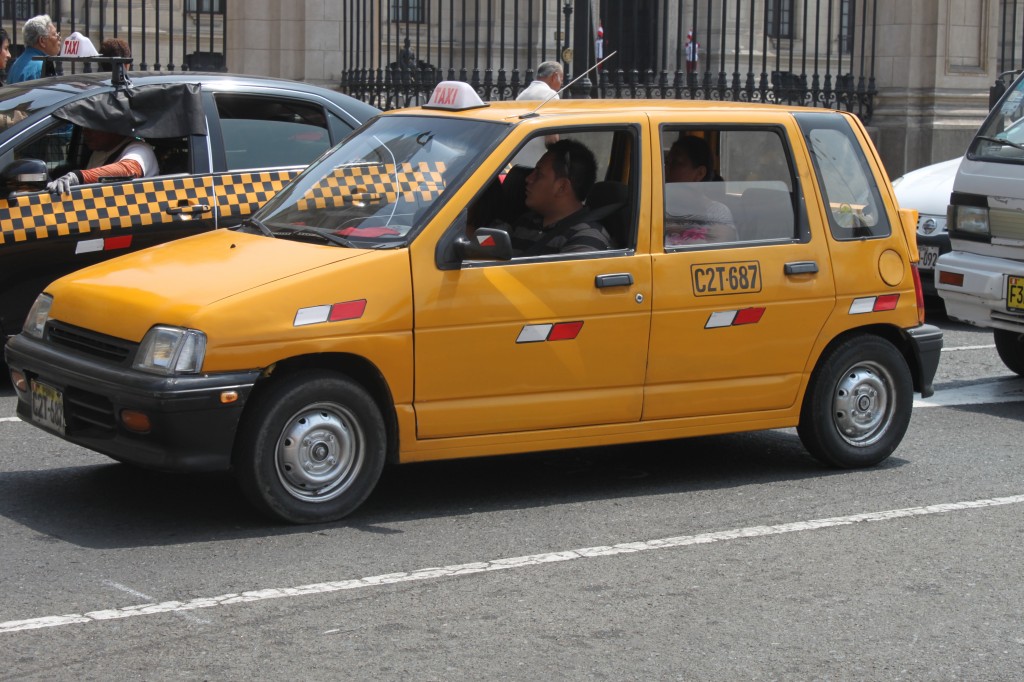 4. INDULGE IN CEVICHE
Visiting Peru without tasting Ceviche is like going to a football match without drinking beer. This Peruvian dish consists of raw fish, cut into small pieces and marinated in the juice of lime, salt and chili peppers.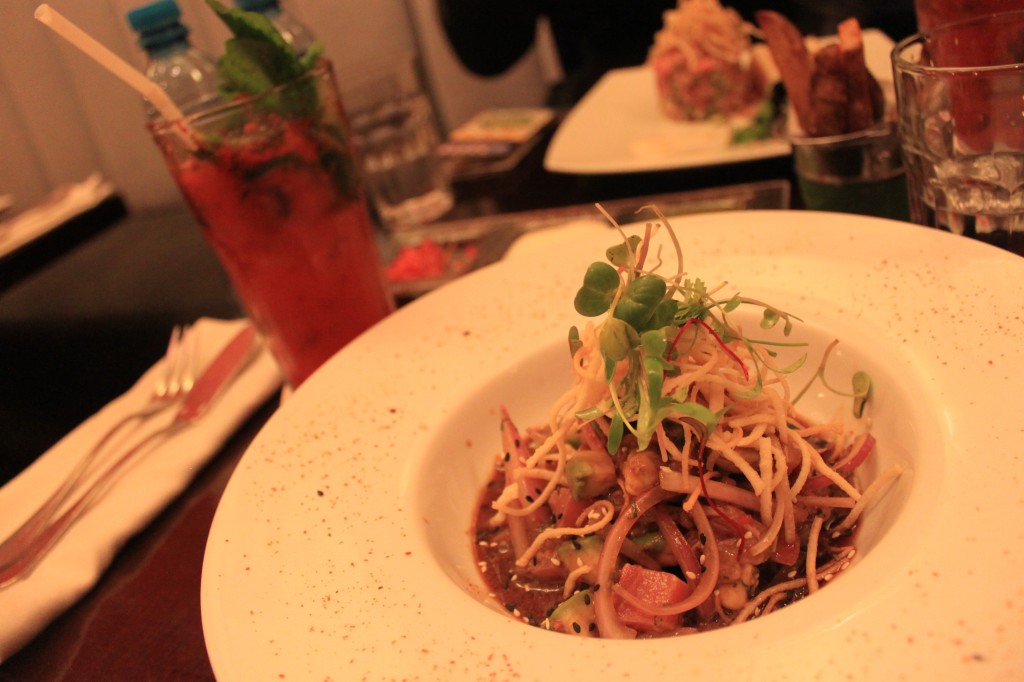 You'll find it in many variations, and since we're dealing with raw fish, I'll urge you to choose your dining place wisely. We found a reputable place at the Placa del Armas and paid 30 soles for the meal.
5… AND A PISCO SOUR
6. HANG OUT AT PLAZA DEL ARMAS
Plaza del Arma is always a nice hangout place in South American cities as people come here to relax and be social. Cusco's main cathedral (built in 1559) open directly onto the plaza and is the most dominant structure there.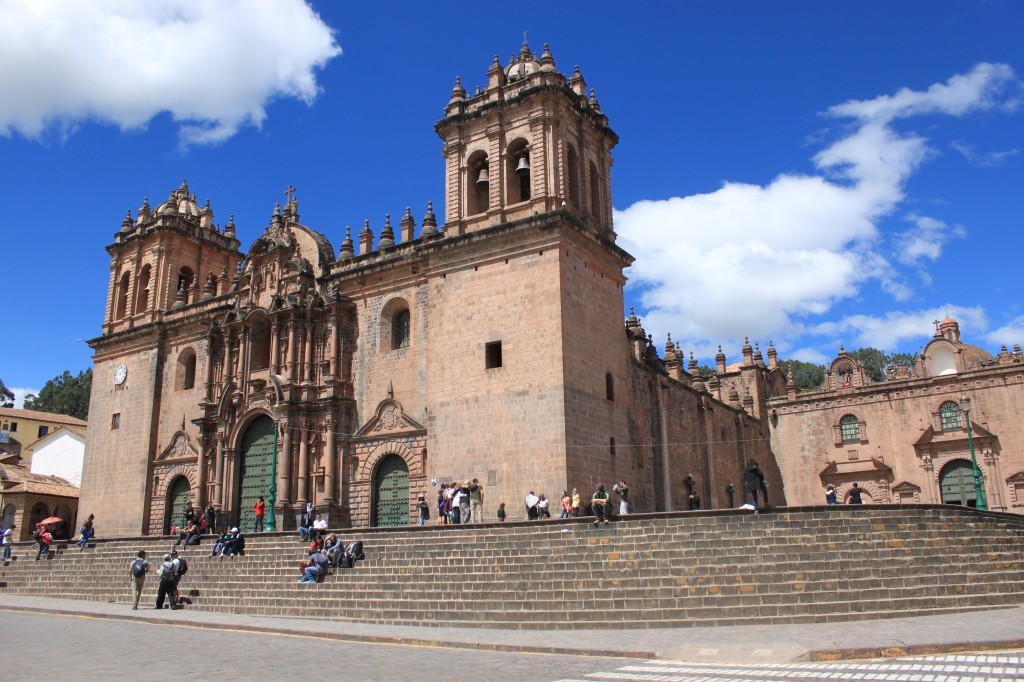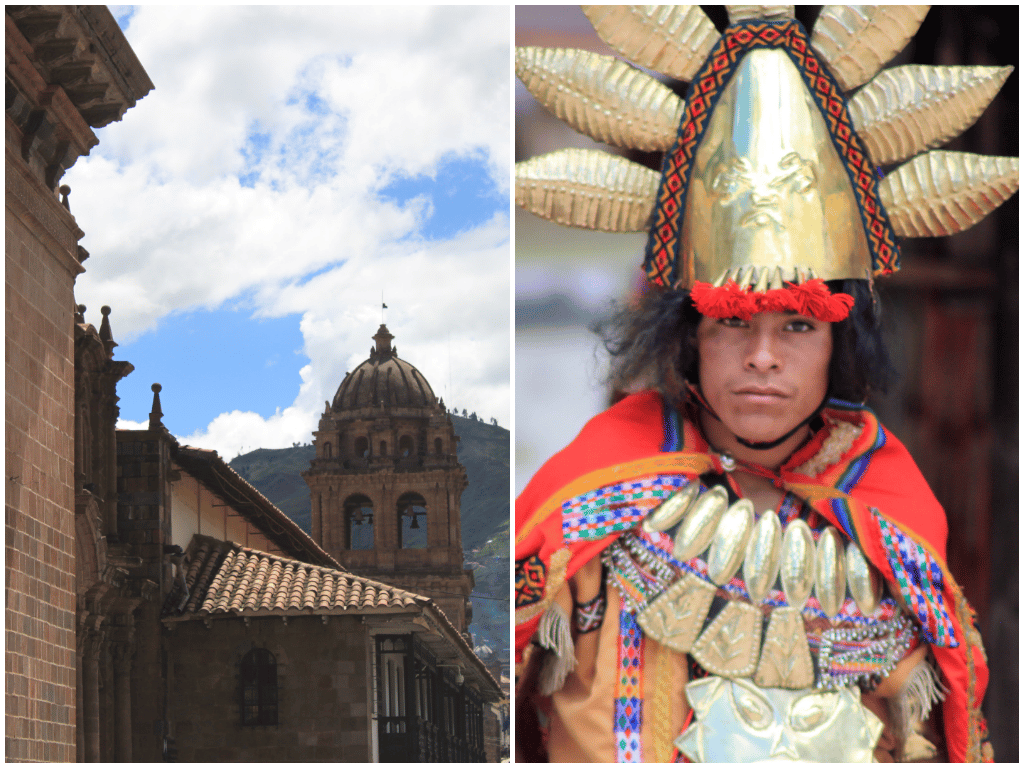 Expect to be approached many times by women and children in traditional clothing with baby llamas in their arms asking if you want to have taken a picture with them. For a few soles, of course.
7. MEET A LLAMA
Meeting a llama for the first time was one of the highlights of my Peru trip. They make the funniest pictures, faces and poses. Walk majestically as if they owned the place. They make hilarious sounds. And they're so fluffy that you want to pet them and say "aawww"… till they spit at you.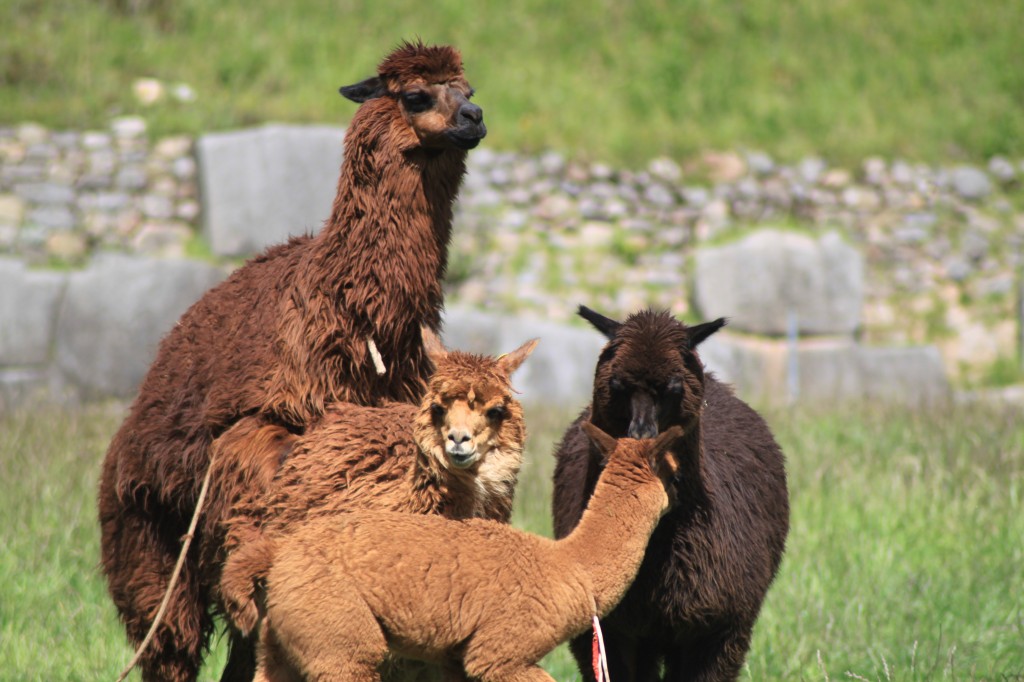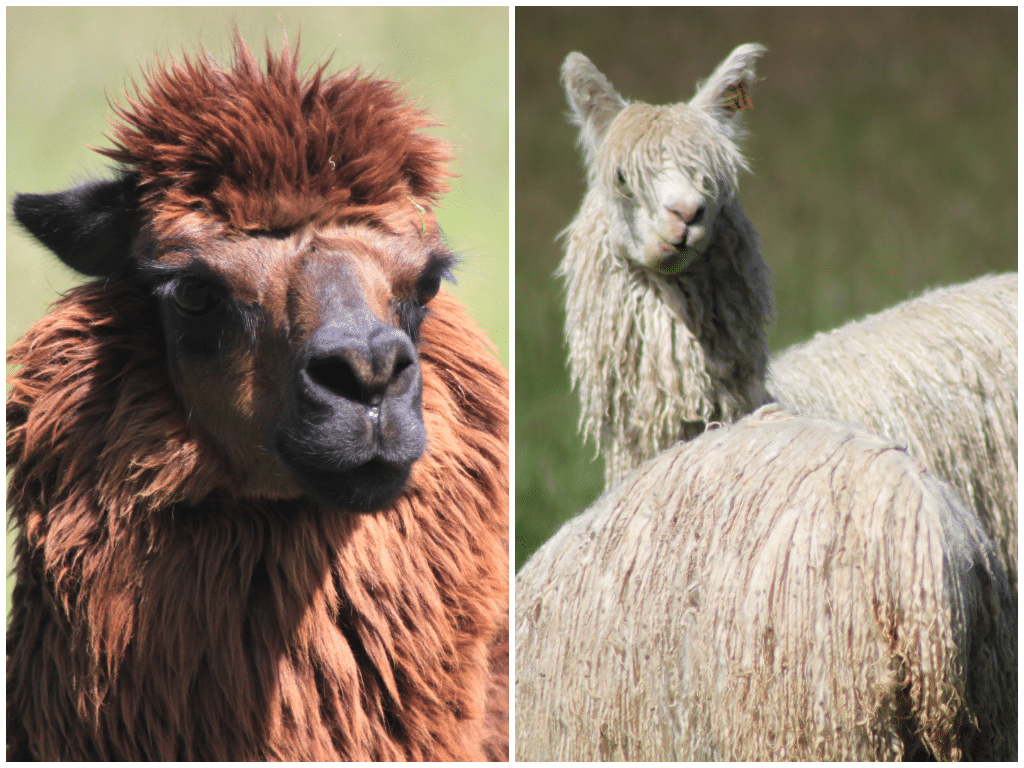 8. EXPLORE THE CEMETERY IN PERU
Okay, I'll admit it sounds a bit strange, and the taxi driver did look at us suspiciously, when I told him vamos a la cementerio. But I know from my time in Guatemala that this is an interesting place to visit in Latin America as they are so different from the ones in Northern Europe.
Plus, it won't cost you a dime.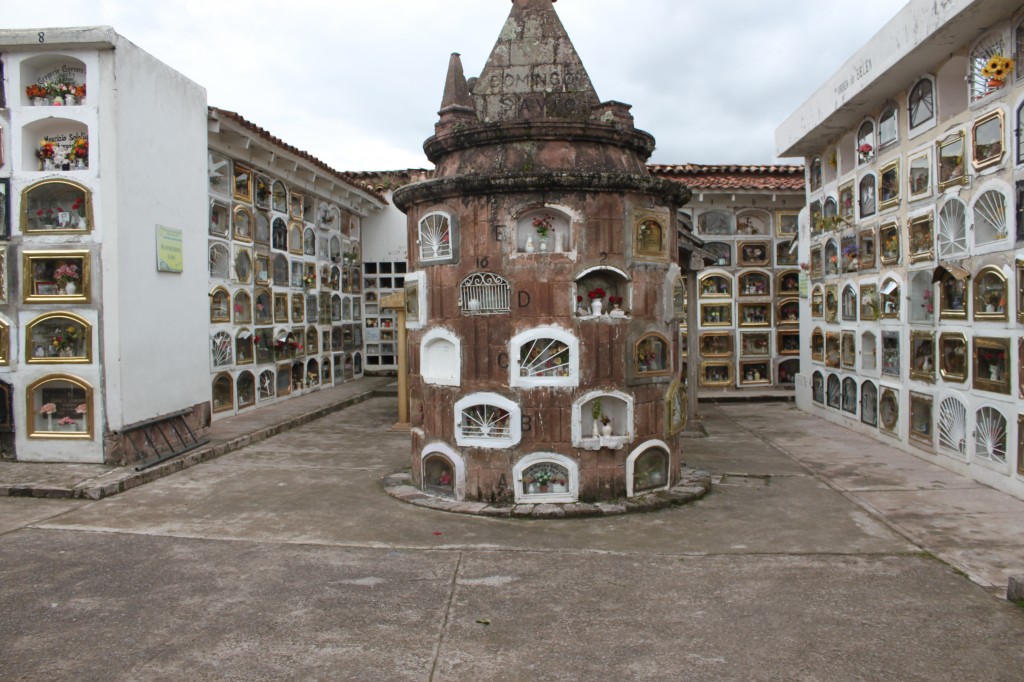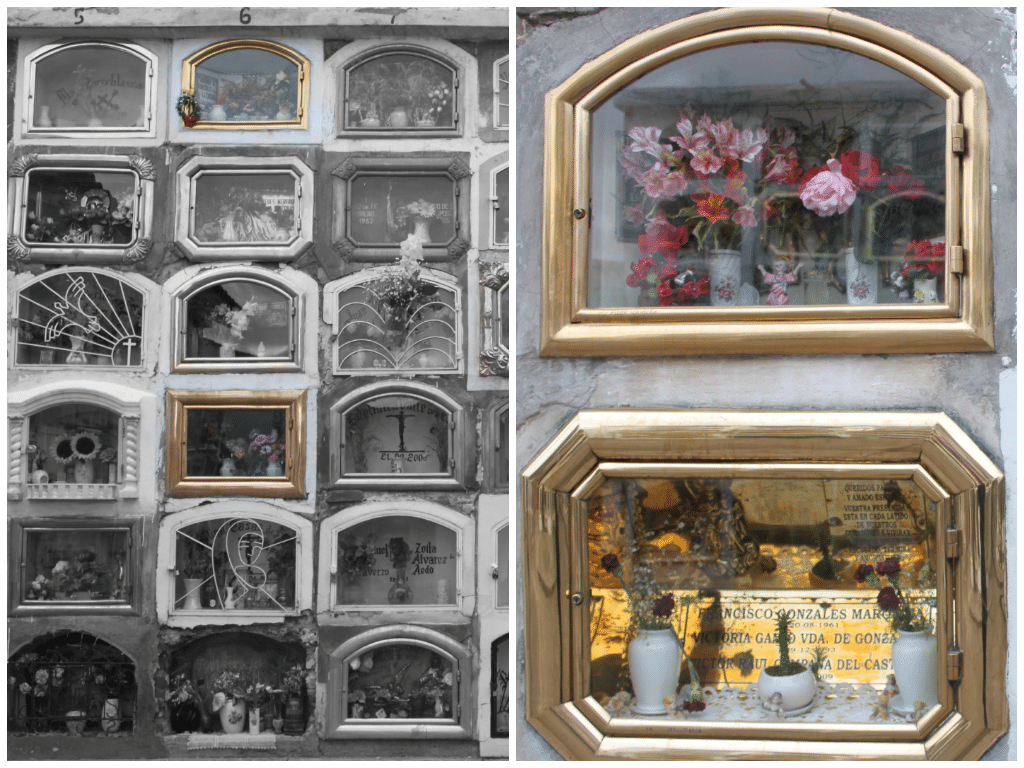 Have you ever been to Peru? What's your favorite city?
More posts from Peru you might like
Save it!