A quick travel guide to Peru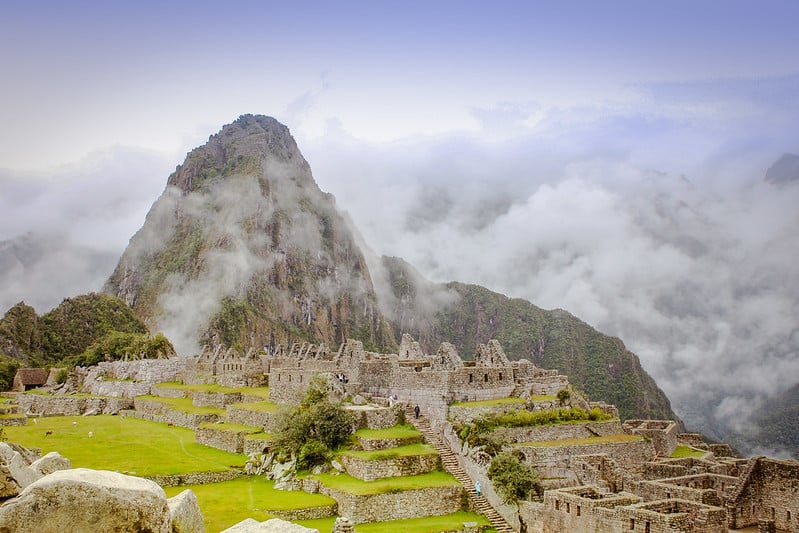 Peru is the country of ruins and Incas; the place to experience the Ceviche, desert and the Amazon. You can walk through the ancient ruins and terraces of Machu Picchu, sandboard down the dunes of Huacachina, or view the glaciers in beautiful Huaraz.
Peru has plenty to offer, and thanks to a great infrastructure and healthy economy it's a fairly easy and safe country to travel in. Both national bus companies like Cruz del Sur and Movil Tours and domestic flights are easy to come by. The people are generally friendly, peaceful and helpful, and there's a good chance of spotting wildlife such as otters, penguins, butterflies and even pink dolphins, bears and jaguars.
This post contains referral links for products I love. Adventurous Miriam earns a small commission at no extra cost to you if you make a purchase through my links. Thank you for your support ♡ Learn more
TOP THINGS TO SEE AND DO
Cuzco. This ancient town was the capital of the mighty Inca empire, and today it's popular for travelers as a gateway to Sacred Valley and to Machu Picchu.
Machu Picchu. This UNESCO World Heritage site is one of the most spectacular wonders of the world and the most familiar symbol of the Incas.
Huaraz. A mountain town in the Northern Peru, close to glaciers and the Cordillera Blanca mountain range.
Colca canyon. Twice as deep as the Grand Canyon and home to the Andean Condor, who has a wingspan of up to 3.2 meters.
Arequipa. Surrounded by three volcanos, this relaxed town embodies the indigenous and Spanish colonial cultures
Lake Titicaca. With a surface elevation of 3,812m, it's the highest lake in the world.
Sandboarding in Huacachina. This little desert oasis is only 4,5 hours south of Lima and is famous for the dune buggy and sandboarding.
Amazon Rain Forest: You can opt for a Pampas tour for seeing wildlife or visit the jungle for activities.
BEST TIME TO GO
The best time to visit Peru is during winter from April to October. It's mostly dry and the skies are blue, but in the highlands, it will be very cold, dropping to many degrees below freezing at night. The summer season from November to March can cause landslides and transport problems in the highlands, while the eastern lowlands are warm year-round.
VISA
At the moment (March, 2014), no visa is required to enter Peru. Most nationalities will get a 183 day visa upon arrival by air and over land.
STAY SAFE
Peru is a safe country to travel in, but though most travels are trouble-free, it is best to be cautious still. There's risk of robbery by scam taxi drivers, especially to and from the airports. For safety reasons, look for the license plate number painted on the inside of the car door (and avoid the unlicensed when it's dark).
COSTS
Living expenses in Peru are fairly cheep compared to other South American countries, so it'll be the domestic flights and tours that blows your budget. Expect to spend between $25 and $50 per day.
How to save money
Bargain – but know when. In supermarkets and stores that have price tags on their items you cannot bargain the price down. But in most open markets it's a mistake not to. Vendors automatically increase the price as soon as they see you are foreign, so never pay full price.
Buy supplies at the local markets. You can buy vegetables, fruit, bread, cookies, sodas, snacks and much more at the local markets. Expect the prices to be pricier in Cuzco, and opt for San Pedro or Pisac market.
Walk or take public transportation. Although most buses are in poor shape, it remains the cheap alternative to taxis or flights. Just make sure to look for a well-known company.
You don't need a guide everywhere. While hiking the Inca Trail requires a guide, a trip to Sacred Valley and Sandboarding in Huacachina is easily explored alone.
Practice your Spanish. If you speak the language, taxi drivers and local vendors are more likely to expect you to bargain – and thus give you a fair price.
More posts from Peru you might like