Pariwana hostel: The backpacker's best choice | Peru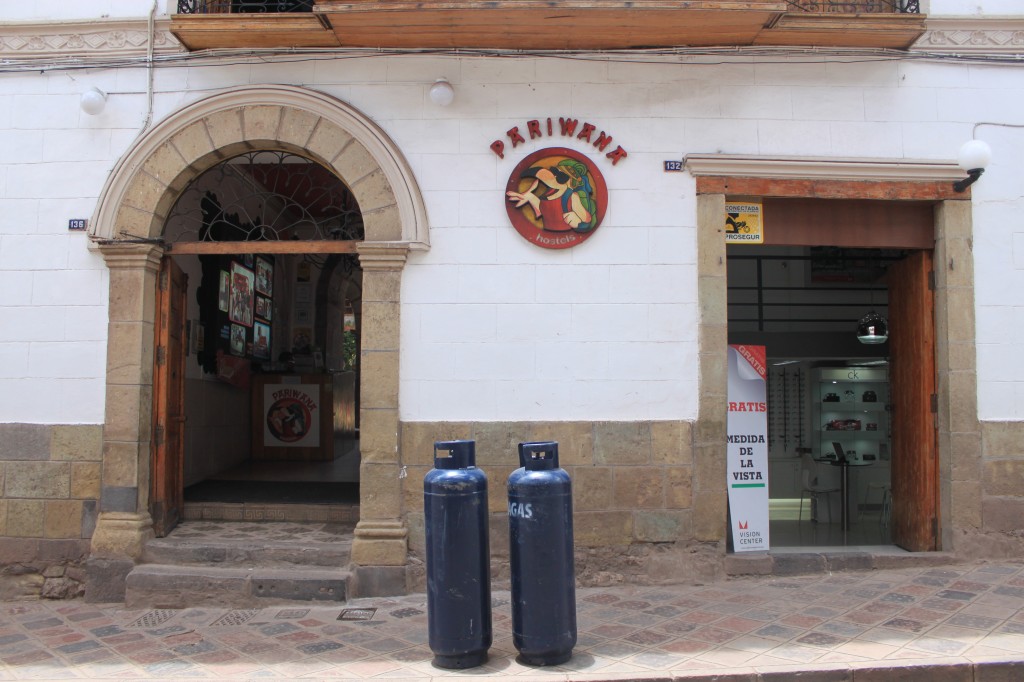 BREAKING NEWS: I'm in Cusco and might have discovered the best hostel ever: The Pariwana Hostel. What a cool place! I found it by coincident, and boy was I not disappointed.
This little stopover was backpacker heaven! It had an ATM, a travel agency, security guard, free coca tea 24/7, a bar, internet, lounge areas all around the place, a kitchen where you could cook your own food, and did I mention: the place is huge! During our four days there, I managed to get lost several times.
This post contains referral links for products I love. Adventurous Miriam earns a small commission at no extra cost to you if you make a purchase through my links. Thank you for your support ♡ Learn more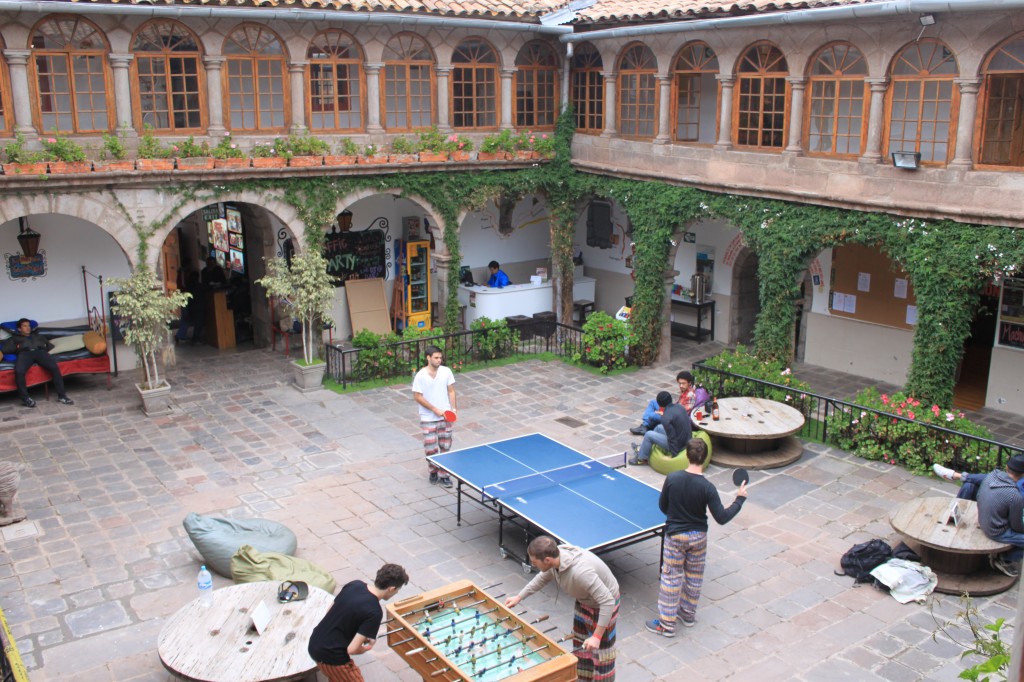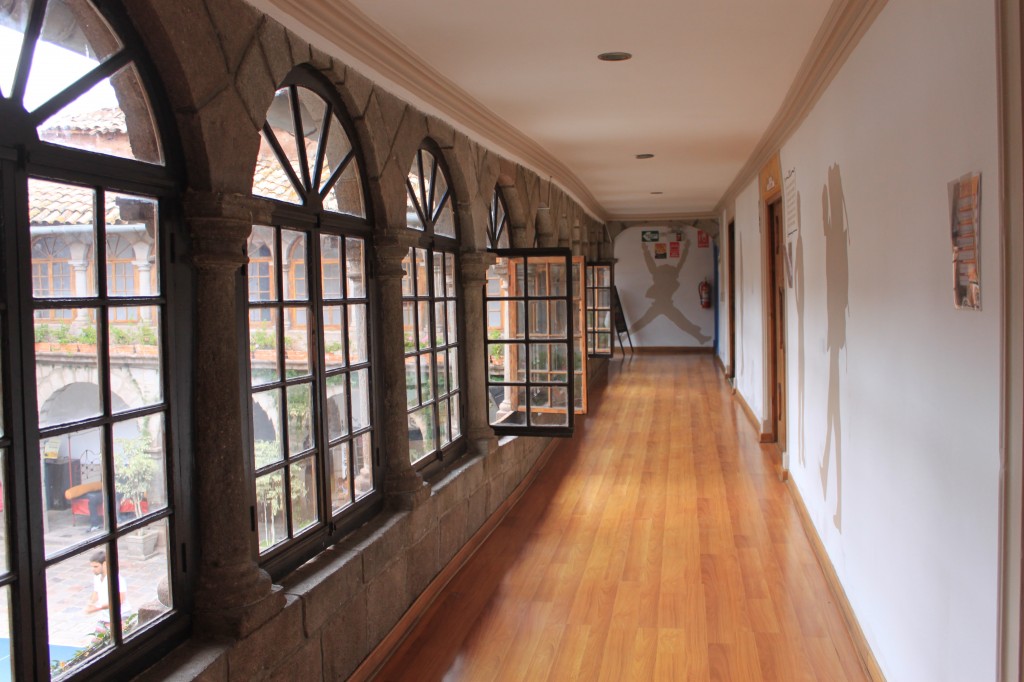 ACTIVITIES EVERY DAY
Pariwana is a hostel chain in Peru, and they have top located hostels in Lima (Miraflores) and Cusco (next to Plaza San Fransisco) which is only two minutes walk from the city centre. They arrange different activities every day that you can sign up to. We had the best intentions of going to the Saturday party, and we even had free cocktails waiting for us, but unfortunately the altitude sickness got the better of us.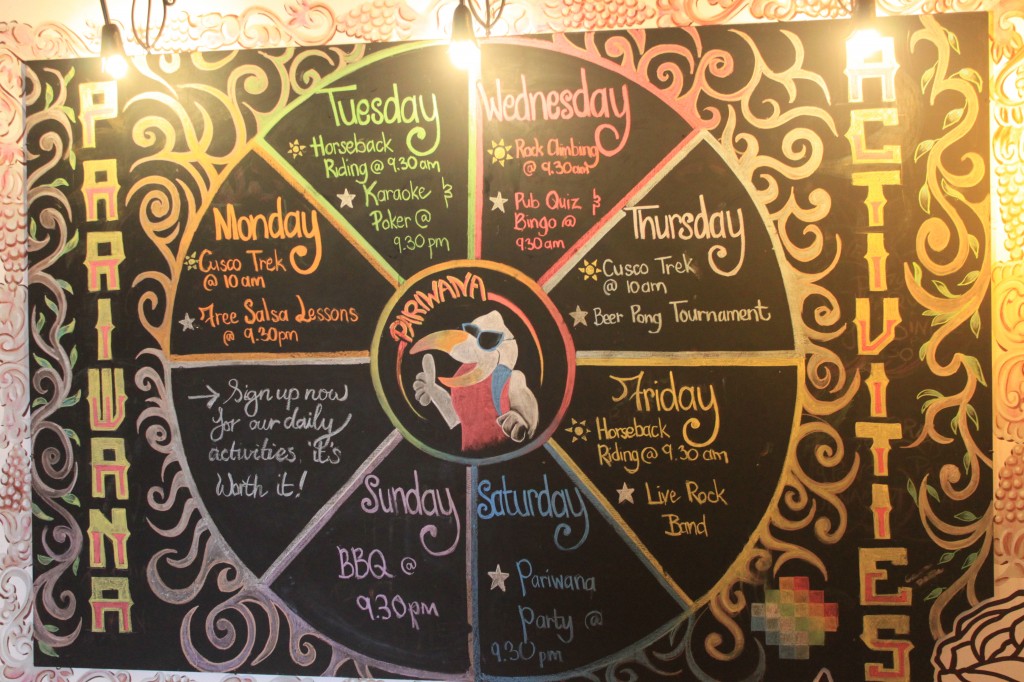 Pariwana also has a pretty good view over the city. The following two pictures are taken from the restaurant balcony, and on the first one you can see the main walking street half way up the road. Bonus tip: Right across the street, there's a lady selling freshly made popcorn for 1 soles per bag. YUUM.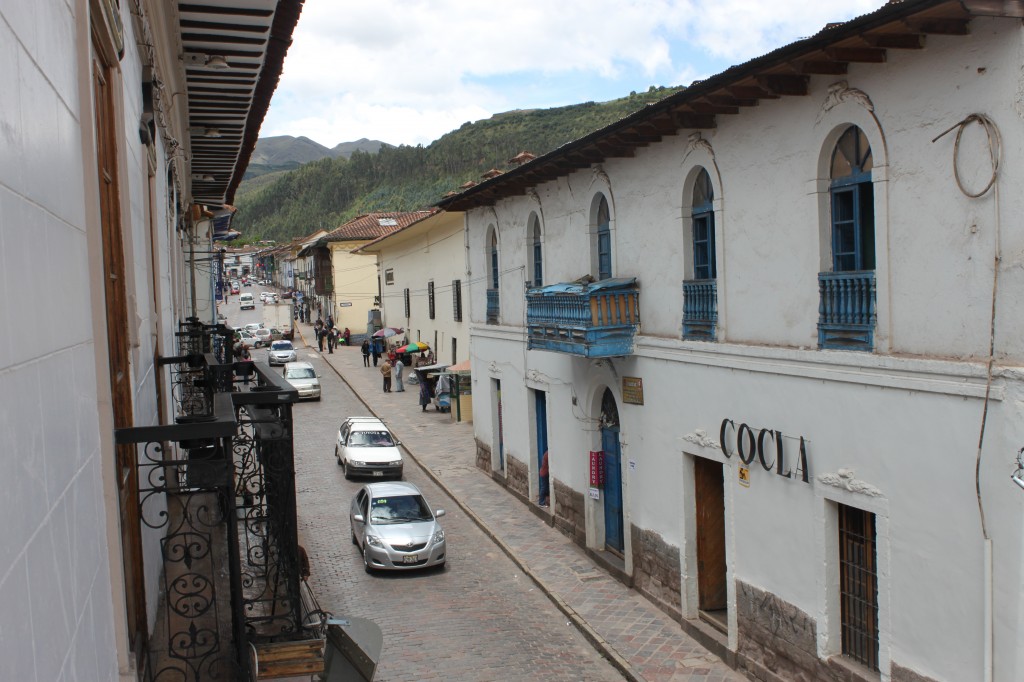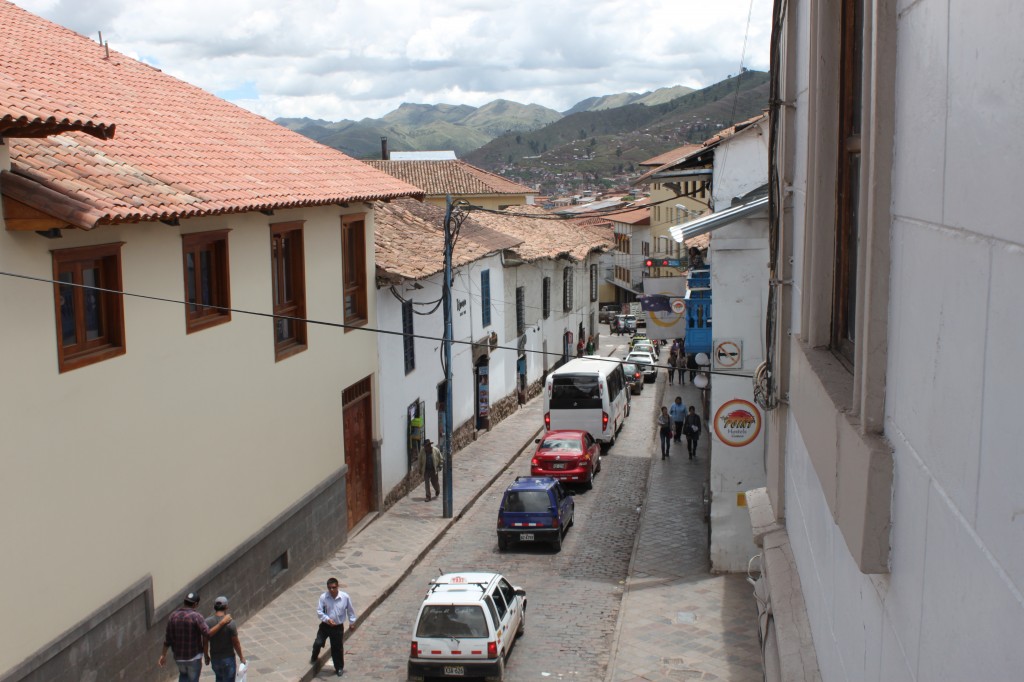 OUR ROOM
We stayed in a private twin bedroom with shared bathroom. There were seven toilets + bathrooms on our hall (and right next to our room). They were always clean and well-kept, so we never felt the need for a private one.
The price was 99 soles per night for the both of us, which I thought was great all considered. Ps. Check out the view from our room.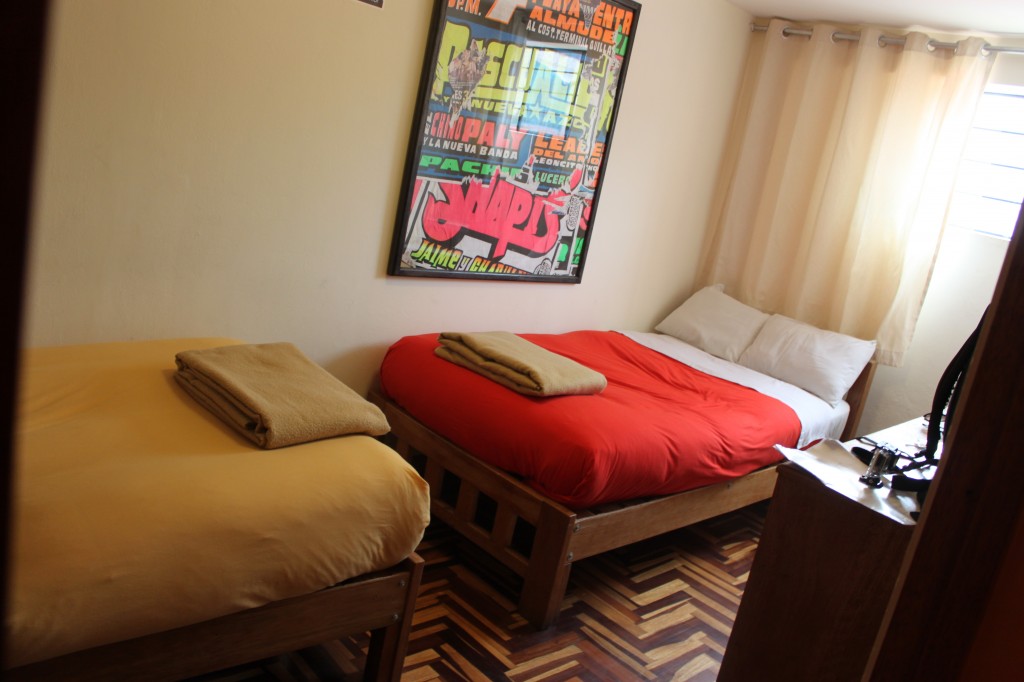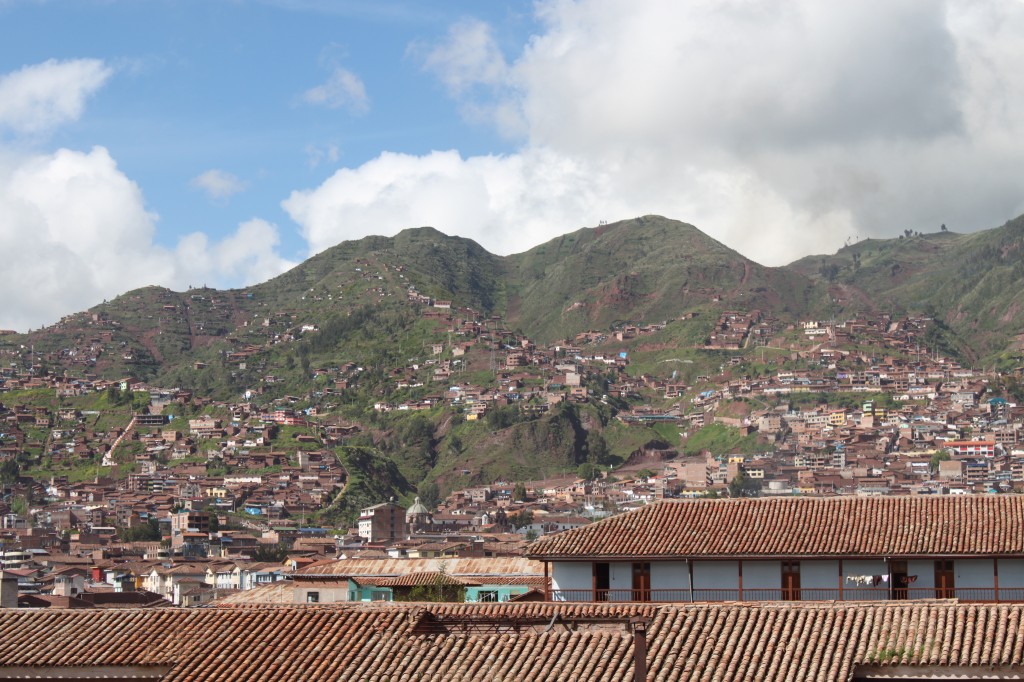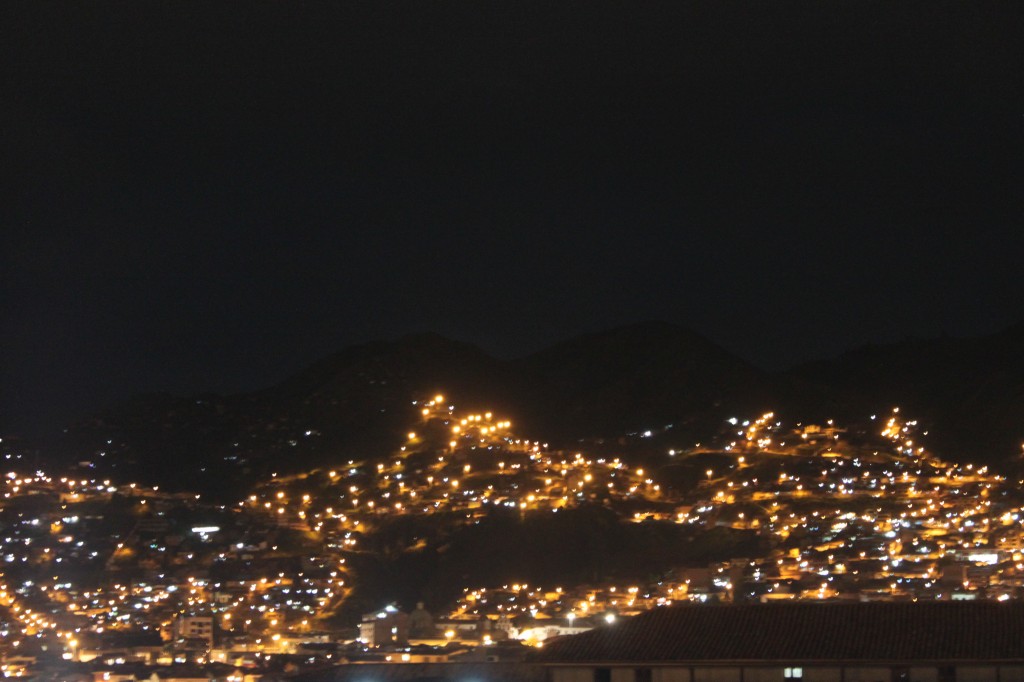 THE RESTAURANT
Ooh, the food was just amazing. Not only the included breakfast or the funky french toast, but the dinner and lunch as well – and to a fairly cheap price might I add. The best part is that they serve breakfast from 7 – 12: FINALLY, a hostel that lets you sleep in! ZZZz.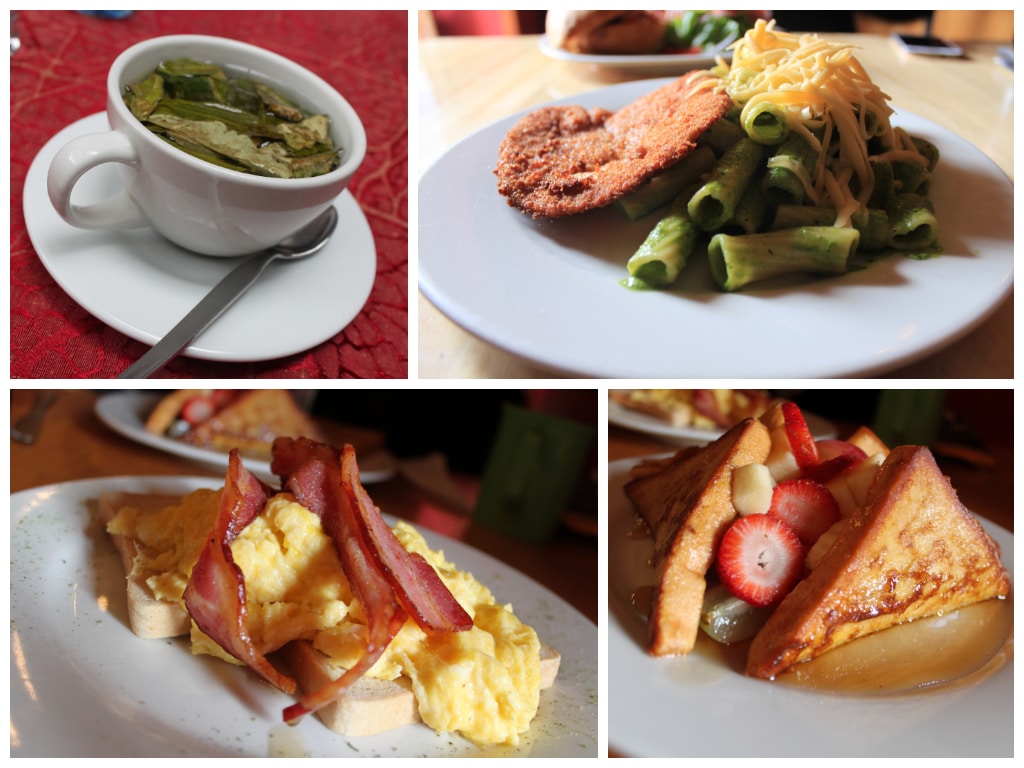 So, bottom line…  If you're heading to Cusco, you should definitely stay here. The vibe is really cool and relaxed, and you'll meet lots of great people in this place. I know I did.
More posts from Peru you might like