Adventurous Miriam uses affiliate links, which means that if you make a purchase through my links, I may earn an affiliate commission.
T
oday, we're celebrating 6 years together and what a learning process it has been. Being with Thomas has taught me so much about myself, about love and life, and sometimes it almost feels like we're one person.
And that's how it's supposed to feel. At least that's what my parents say and they've been happily married for 44 years.
Read my post about how we eloped and got married on a beach in Thailand.
It takes effort, self-sacrifice and will-power to stay together. But if you've found someone special, it's all worth it! This is how we have stayed together for better and for worse.
GIVE EACH OTHER FREEDOM
Giving each other freedom and not expecting your partner to change is key to a happy relationship. I know lots of people who back out of relationships because they're afraid to lose identity and freedom. But in my world, commitment and freedom don't contradict. By allowing your partner to do what he likes and not tie him down, you allow the relationship to grow.
ME TARZAN, YOU JANE
I wouldn't say that we're traditional.
Not per se anyway.
Thomas cooks as often as I and I don't see him as less of a man because he knows every line of Pretty Woman. But there are certain areas where gender roles do play an important factor in our relationship. It makes me feel feminine that he holds the door for me. I love dressing up for him and I swoon when he tells me how pretty I look.
I know people and relationships are different, but this is something that has kept the romance and spark alive for us in the past 6 years.
TRAVEL TOGETHER
I'd known Thomas for exactly one month when I started planning our first backpacking trip. On a trip like that, you get to know your travel partner inside out – from their best and their worst sides. I knew that it would reveal if we were a good match.
Traveling is a powerful way to revive a relationship and keep things interesting. You see the world together and you grow together. Travel experiences touch you on a deeper level and bring you closer in a very short period of time.
STAY TOGETHER THROUGH HARD TIMES
If there's one thing I've learned, it's that relationships go up and down. There will come a time where everything seems hopeless and it's easier to give up and go your separate ways. But if you stay together, you will come out stronger.
The key is to fight for your relationship every single day – especially when you don't feel like it. And if you're unable to solve your problems, seek outside help. There's no shame in that. Whether it's a religious counsellor, a therapist or other qualified professionals, this is a good way to get the relationship back on track.
BE BEST FRIENDS
Your significant other should also be your best friend. And you should do friend-stuff together, like have drinks, play a game, see a movie. Do with your S.O. what you would do with a friend.
And most importantly, remember to communicate. I think people drift apart because they forget to talk. And I don't mean they need to discuss the meaning of life every night at the dinner table. I'm talking about the little things, like asking how his day was, sharing if something at work troubles you. Sharing your feelings, dreams and frustrations. This is how you stay close.
LAUGH AT HIM TOGETHER
As a couple, you should make time to laugh and have fun. Not only does it bind you together, laughter can also help us relax, defuse conflict and restore a positive atmosphere. Try setting aside time each week for you and your S.O. to do something together that you really enjoy.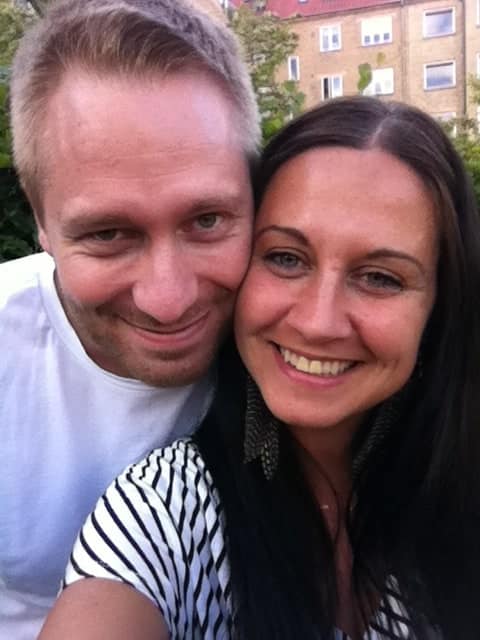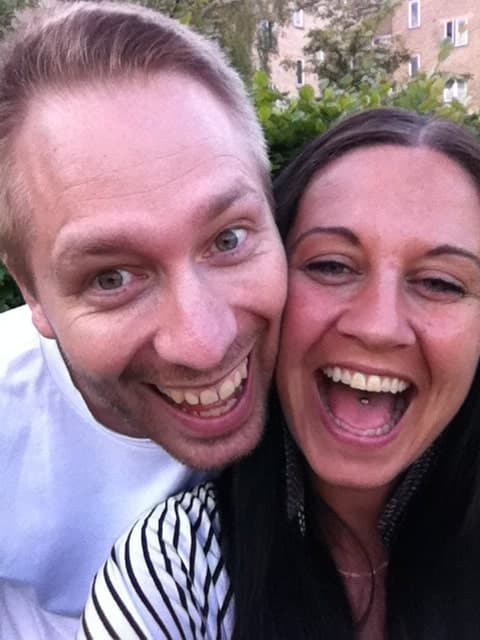 RESPECT AND APPRECIATE EACH OTHER
Mutual respect is essential in maintaining healthy relationships. Respect is many things… it's to defend your significant other in front of other people, to compromise, and to never talk down to each other.
Even when I don't understand Thomas, I respect the choices he makes, because I trust him and respect him. For me, respect is also about including your partner in important decisions, like job situations, education, and economy.
Appreciating each other every day is equally important. Send texts and leave small notes on the kitchen table. And make it a habit to ask how his day went.
I like to think happiness is in the details. So I do small things, like cook his favorite dinner regularly and fold his shirts just the way he likes it.
It's the little things that matter.
BE SPONTANEOUS
Whether it's a getaway weekend in Paris or a surprise picnic in the backyard, spontaneity is the way to keep things interesting.
GET MARRIED SOMEWHERE ROMANTIC
Speaking of spontaneity…
Some of you know that our wedding was pretty spontaneous. Well, not entirely since we'd already been engaged for 1,5 years. But instead of having the palace wedding we had been planning, we decided to elope to Thailand.
I'm not saying that you need to run away in order to have a healthy and happy relationship. But is does help to have something that's yours. Something untraditional and romantic.