Adventurous Miriam uses affiliate links, which means that if you make a purchase through my links, I may earn an affiliate commission.
Varanasi (Banares), India is the city of the dead. This is where millions of pilgrims come to pray, meditate, bathe in the River Ganges, and cremate their dead by the banks. Not many places have fascinated me to such an extent. It's packed with extremes and intensity like I've never seen before.
MORE INDIA TRAVEL TIPS: GET MAPS, ITINERARIES AND INDIAN PHRASES
Varanasi, India's holiest city
Arriving in Varanasi was a bit of a shock to say the least. Apart from the fact that we got scammed within the first hour of arrival, we were met by extremities that made deep impressions, fascinated us or were unpleasant. In the hordes of people, there were holy men devoted to their religion, street children, mutants, prostitutes and public urinators, just to name a few.
One of the things that raised my eyebrows was seeing people peeing in public. For instance, I was taking the above photo of the cows when the red-shirted guy entered the frame and relieved himself.
Public urination is not at all uncommon in India. I saw many men and women urinating in the streets during my time there, especially in Uttar Pradesh.
Read next: How to avoid scams in Varanasi
The labyrinthic alleys in Banares
Boat ride on River Ganges
Varanasi is a very intense place with lots of things to see and do. One of my favorite experiences was the boat ride on River Ganges. You can take the trip in the morning, experience the most amazing sunrise (it's breathtaking!), and see locals do their morning rituals (bathing, shaving, brushing their teeth and performing puja (praying ritual).
Read next: Why you should take a boat ride on River Ganges
You can also take the boat ride in the evening, where you'll experience the Ganga Aarti (evening ritual with fire and music) at 5pm near the Dasaswamedh Ghat. We did both trips, and I'd recommend you do the same – it's only $2 for an hour.
Read next: What to expect from a Ganga Aarti
Varanasi Ghats
Varanasi has almost 100 ghats, which are riverfront steps leading to the banks of the River Ganges. A walk along Varanasi's ghats is a fascinating experience, although you should be prepared for filth and to be hassled by vendors. It takes about 50 minutes to walk from one end to the other.
Some interesting ghats include:
Assi Ghat: A bit more quiet and not as chaotic.
Manikarnika Ghat: Also known as the burning ghat where you'll come face to face with death
Dashashwamedh Ghat: The top attraction and where the famous Ganga aarti takes place.
Funeral pyres and a lesson about death
Many ghats are used for washing, but there are several designated for cremations.
Varanasi is the holiest city in India, and it is believed that if a person's ashes are scattered here, their soul will achieve nirvana (liberation). At Manikarnika Ghat, which is the largest cremation site in Varanasi, you'll see piles of wood stacked for burning. The atmosphere among the male family members is not sad. I saw mourners instead laugh, chat and play cards as the funeral preparations were carried out. Women are not allowed at the site for fear they will cry.
I saw my first Hindu cremation in Varanasi. Standing only 3-4 meters from the pyre, I witnessed how a leg suddenly fell out from the flames, and when the body-burner stuck and turned a stick in the fire, a charred head appeared.
Varanasi is a place that embraces death and puts it right in your face. It's not a place for the squeamish.
Read next: How to experience the Kumbh Mela – a life-changing experience
What made the greatest impact about the cremation rituals is the way Hindus handle and view death. You see dead people getting cremated in public and their ashes being tossed in the river. And just five meters from there, children are swimming, having fun, while moms are brushing their teeth and washing clothes with the exact same water. No one seems to mind. Death has become an everyday thing.
The holy, the naked and the cannibals
Another fascinating thing about Varanasi is the Sadhus. They're the holy men and children of India, and normally they reside in caves, in the mountains or the woods. But because of the Kumbh Mela Festival, thousands were gathered in Varanasi to take a dip in the holy river.
Read next: Getting blessed by a naga sadhu
Some of the sadhus practice extreme asceticism by always being naked, others eat human flesh as part of a holy ritual. They're usually very open and eager to talk, so have a chat with them if you like. Just be cautious and use common sense. There have been reports of rape, drugging and assaults, especially during the festivals. We visited several naga sadhus and had chai with the ones who seemed nice. You can easily judge if they are friendly or have an ulterior motive.
Things to do in Varanasi
Visit Sarnath. It's a holy place where Buddha supposedly held his first sermon after getting enlightened. Sarnath is only 10 km from Varanasi, and you can visit the place as a day trip for only $3.2 (including transportation and entrance fee).
Join a Ganga Aarti. It's an evening ceremony that takes place at Dashashwamedh ghat every evening at 6.45.
Take a walk in the Ghat area.

You're bound to see sadhus, snake charmers, spices, temples and lots and lots of shops. It's free, and I promise: You won't be bored.
Where to stay in Varanasi
Shiva Ganges View Guest House – Situated in the best rated area in Varanasi, this family run hotel has an excellent location. There's a 24-hour front desk and balcony. Click here to see the latest prices.
Where to eat in Varanasi
You'll find some of the best food at the Lotus Lounge. It's fresh, tasty and while meat is generally an absolute no-no anywhere near the river, here you can order chicken (and yummy pancakes!).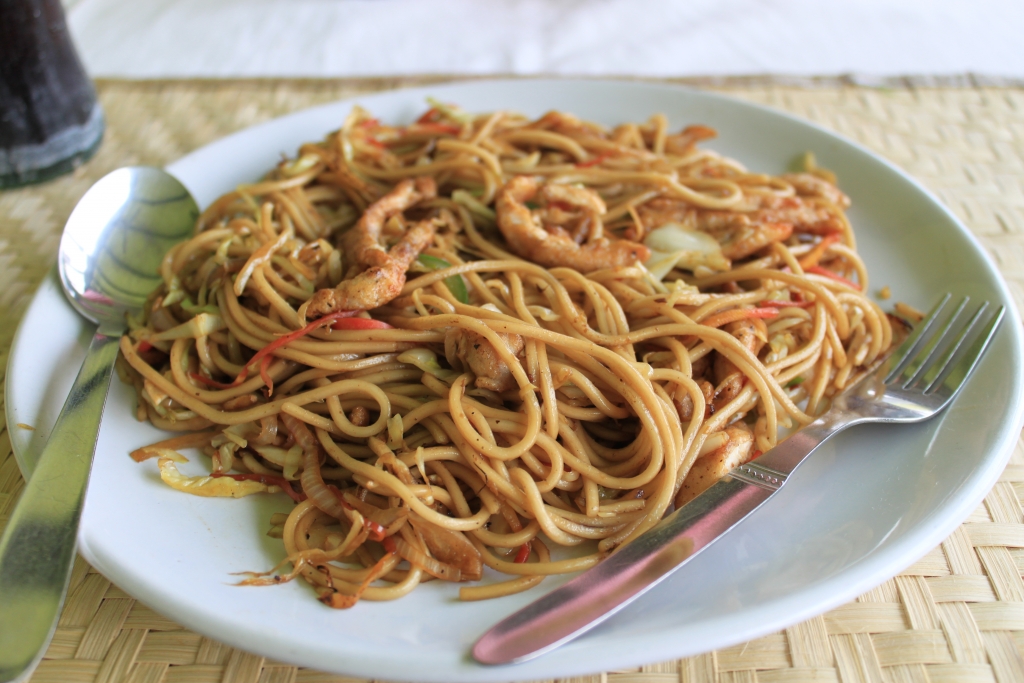 Where's the most fascinating place you've been?
Pin to Pinterest