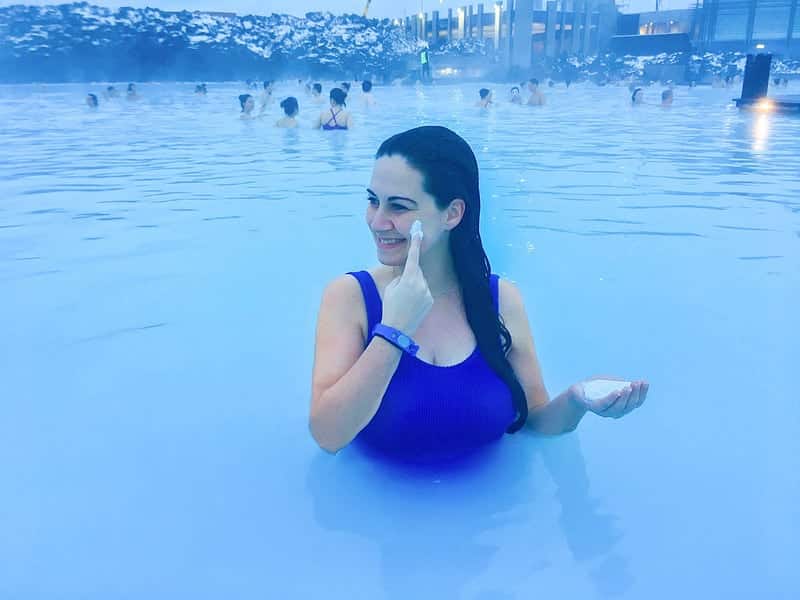 Welcome to Iceland
Thundering waterfalls, strangely-shaped mountains, ice caves, thermal lagoons, and a chance to see the Northern Lights – there is nothing on earth that even comes close to the natural beauty of Iceland.
Amazing experiences in Iceland
The most amazing nature
Let's be clear about this: there is no place like Iceland. The landscape is powerful, imposing, grand, rugged, and commanding. It's a cold and dark place but so full of beauty and splendidly strange places. Towering waterfalls, symmetrically shaped mountains, and emerald blue ice caves make up the bulk of this landscape.
Waterfalls aplenty
Iceland's waterfalls are varied in their size, shape, and height. They're some of the best waterfalls in Europe, and hunting them down as you explore the country is half the fun! Many of them, such as Godafoss, have legends and myths surrounding their history, making them all the more exciting and intriguing.
Unique experiences
The best way to experience Iceland is by car. And that means you get to design your perfect route, and along the way you can explore the strangest and most unique sides of the country. Ice caves, icebergs, and glacial walks for those who enjoy the cold. Thermal lagoons, like the Blue Lagoon, for those who like it hot. And visits to remote towns for those seeking the most out-of-reach places.
Northern lights
Iceland is one of the best places to see the Northern Lights. And while you can also see them all across Scandinavia, and even in Scotland, why would you want to see them anywhere but Iceland, as you stand atop a hilltop or beside a waterfall, surrounded by icebergs and black sand beaches. It's absolutely amazing!
Best sights in Iceland
Reykjavik (capital)
Iceland's capital is its most busy and populated city, but even it is still pretty quiet and relaxed. It's home to some incredible architecture, like the Hallgrimskirkja Cathedral.
The South Coast
Iceland's south coast is a broad and extensive landscape of glaciers, valleys, and dark sandy beaches to explore, as well as Seljalandsfoss waterfall. It's all natural, all rugged, all beautiful.
Jökulsárlón (379km from Reykjavik)
Jökulsárlón is a glacial lagoon at the edge of a gorgeous national park. This mesmerising place of icy sapphire blue waters is full of icebergs that spreads out into the distance. It's a mesmerising sight.
The Golden Circle
A route across southern Iceland from Reykjavik in a beautiful circle that showcases all the wonders of Iceland, from waterfalls to mountains to beaches. The Golden Circle is 300 kilometres of pure bliss.
Snæfellsnes peninsula (156km from Reykjavik)
Dramatic landscapes are what this western region of Iceland is all about. That means a national park, an actual volcano, and smooth, otherworldly black pebble beaches galore.
North Coast
Iceland's north coast is the best place to experience three things: the Northern lights, which spread like magic across the sky, skiing in the snowy mountains, and a sun that never sets in the summer.
How to get around
I always use Rome2Rio for traveling Europe. This site/app is so easy to use. It quickly comes up with a variety of transport options to suit your time and budget. All costs are shown, even taxis.
Best time to visit
If you're hoping to experience good weather, then the best time visit Iceland is during the summer. Although the winter is beautiful with snowfall, it can also be very unpredictable with snowstorms and bad weather in general which can ruin a lot of plans.
You also have less chance of seeing the Northern lights which are best seen in autumn. Therefore, visiting June-September is ideal for a trip to Iceland.
Practical info
Language: Icelandic
Currency: Krona
Plugs: Standard voltage of 230V (I recommend buying a universal adapter)
Population: 338,000
Important telephone numbers: 112 for all emergencies
Visa: US citizens and EU citizens can stay in Iceland visa-free for up to 90 days.
Rough Budget
Hotel:

$100-150

Food:

$30-50

Activities: e.g. $88 to go whale watching
Transportation: Car rental from $27 a day
Icelandic Phrases
Hello: Halló
Thank you: Takk
Yes: Já
No: Nei
Bye: Bless
Cheers: Skál
Posts from Iceland