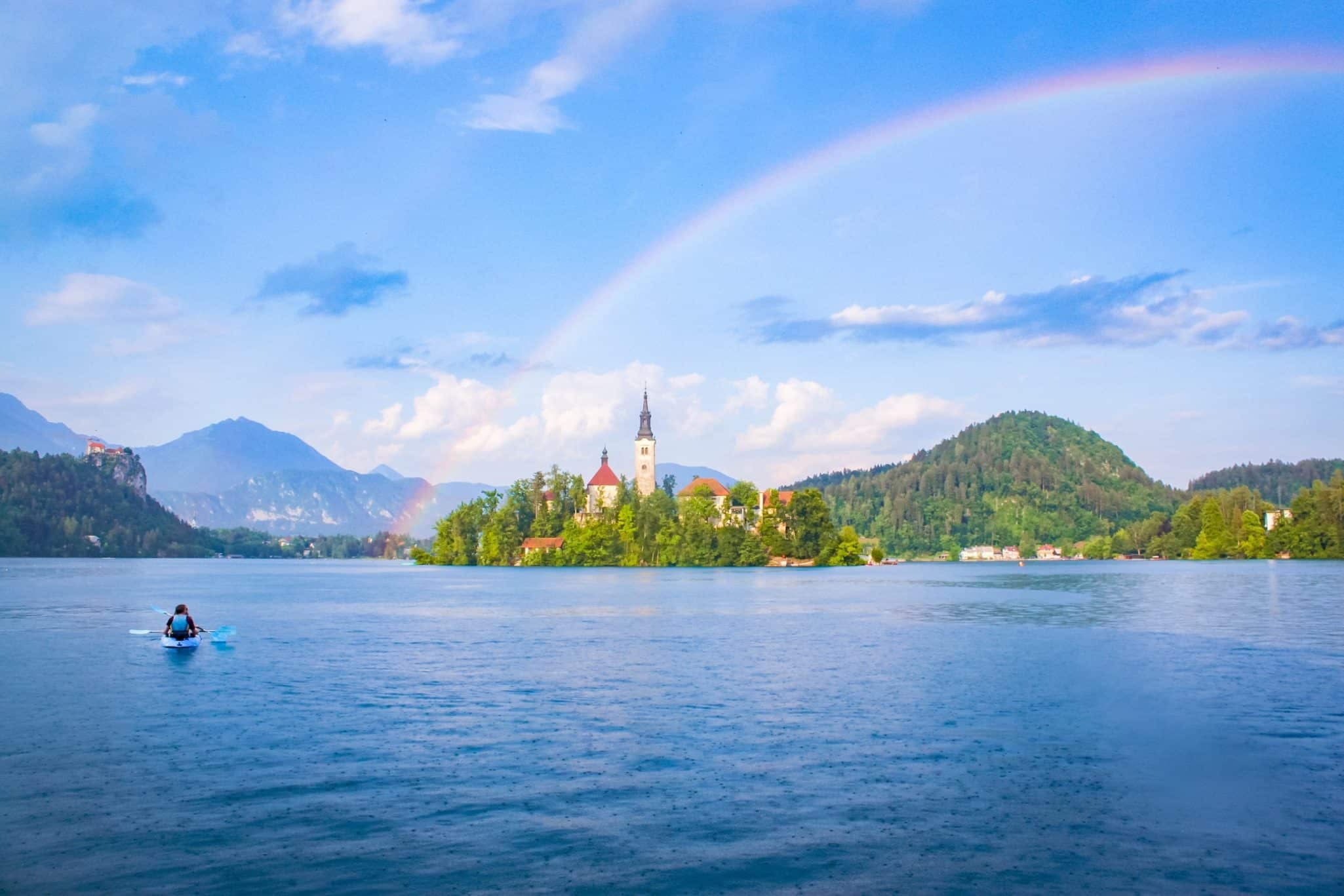 Welcome to Slovenia
A land of fairy tales
Slovenia is one of my favourite countries in the world. From its fairytale lakes (particularly Bled, Bohinj and Jasna) to the magical capital of Ljubljana, you'll find culture and great food.
Amazing experiences in Slovenia
Jaw-Dropping Beauty
Slovenia is one of those places where you can do lots of outdoor activities like hiking, kayaking and parachuting, or go to relax in the mountains. In Ljubljana, you can even stay in a former Yugoslavian prison. Get the best Slovenia travel tips and much more here.
Best sights in Slovenia
Ljubljana (capital)
Ljubljana is surrounded by mountain tops, has a calm river running through it, a medieval castle perched at the top, and lots of charming dragon statues sprinkled across town.
Lake Bled (55 km from Ljubljana)
Lake Bled is a quiet little city of medieval, gothic, and renaissance buildings, and streets overflowing with great cafes and restaurants.
Lake Bohinj (28 km from Lake Bled)
Lake Bohinj is another of Slovenia's beautiful lakes. It's the perfect place for hiking, biking and water sports, and there's even a waterfall.
The Vršič Pass is a high mountain pass across the Julian Alps in northwestern Slovenia. It is the highest pass in Slovenia and it connects Kranjska with Soca Valley. Perfect for a road trip!
Soca Valley (130 km from Ljubljana)
Soca Valley is home to waterfalls, mountains, canyons and lots of activities like wildwater kayaking, rafting and canyoning on the beautiful Soca river.
Kobarid (156 km from Ljubljana)
Kobarid is nestled in the super beautiful Soca Valley. It's known for the 1917 Battle of Caporetto, where the Italian retreat was documented by Ernest Hemingway in his novel 'A Farewell to Arms'.
How to get around
I always use Rome2Rio for traveling Europe. This site/app is so easy to use. It quickly comes up with a variety of transport options to suit your time and budget. All costs are shown, even taxis.
Best time to visit
The best time to travel to Slovenia is from May to September. The days are pleasantly warm and dry. You'll have excellent weather for hiking, city wandering and lazy days at the beach.
Slovenia's winter is from December to March. Expect snow and low temperatures down to 0-5 degrees. If you don't mind the cold weather, you'll find cheaper hotel rates, and there are fewer crowds at the top attractions.
Slovenia travel tips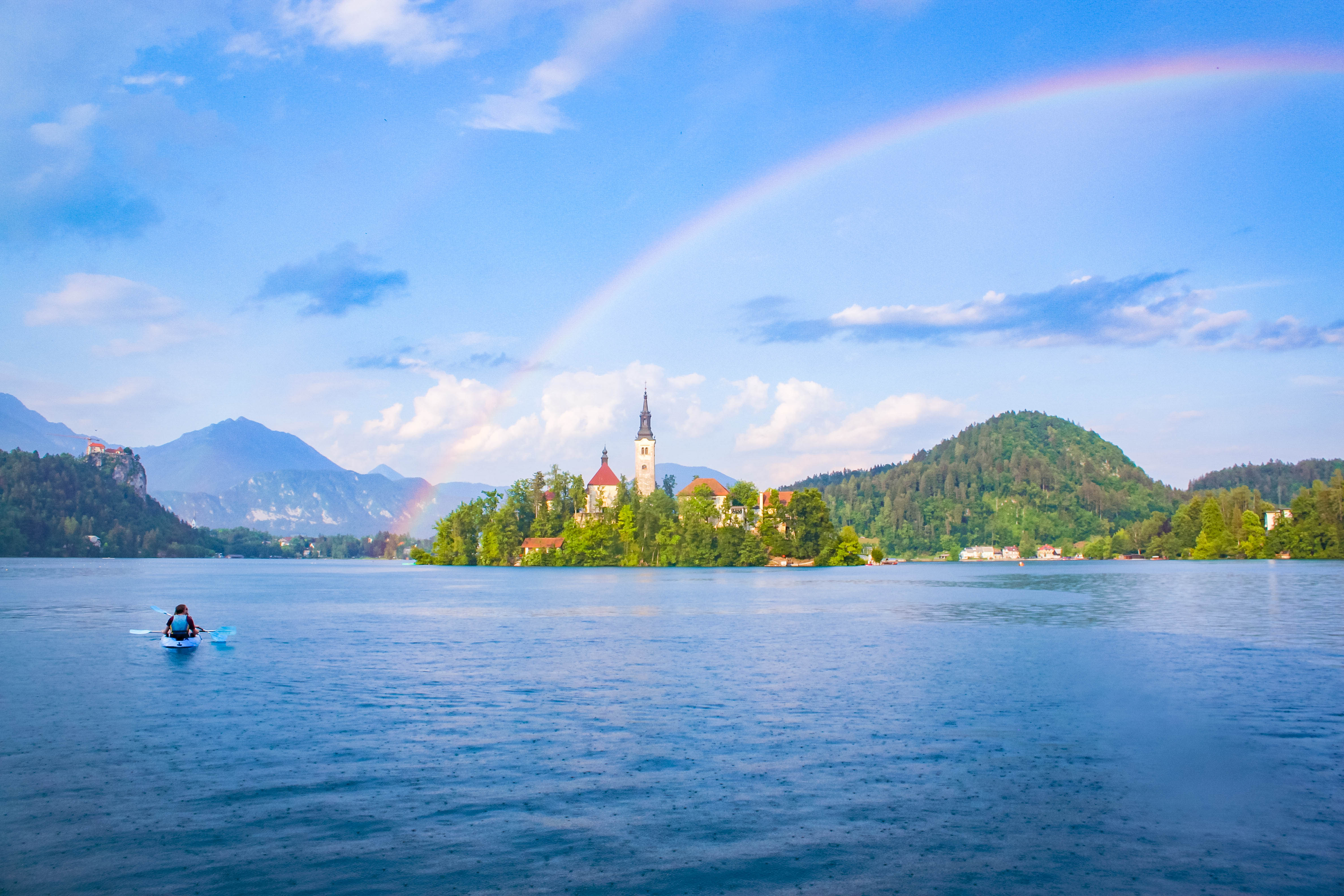 Things to do in Slovenia
Check out the best activities from cave exploring and hiking to road tripping and wine tasting.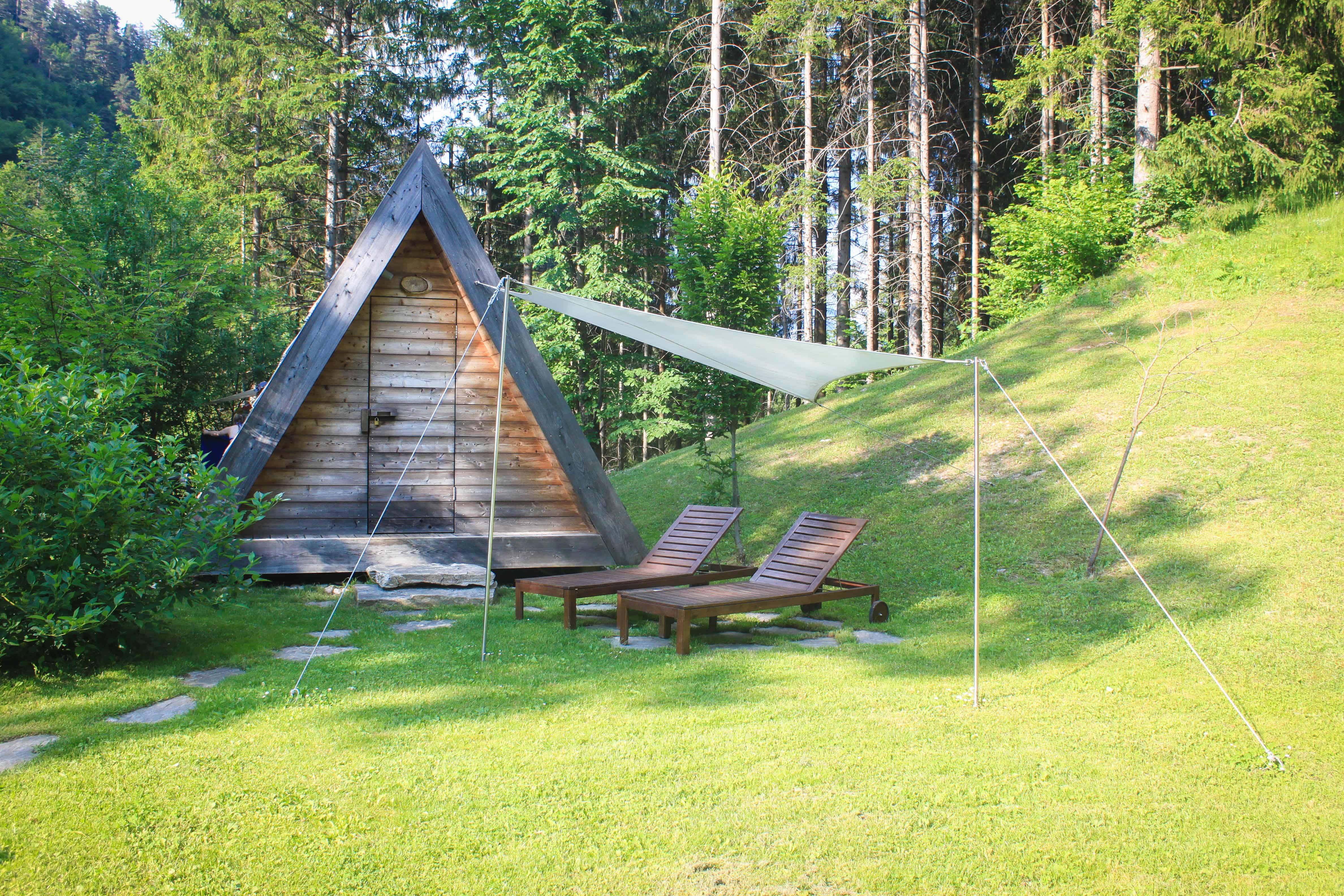 Where to stay in Slovenia
Find the best glamping and camping in Lake Bled right here.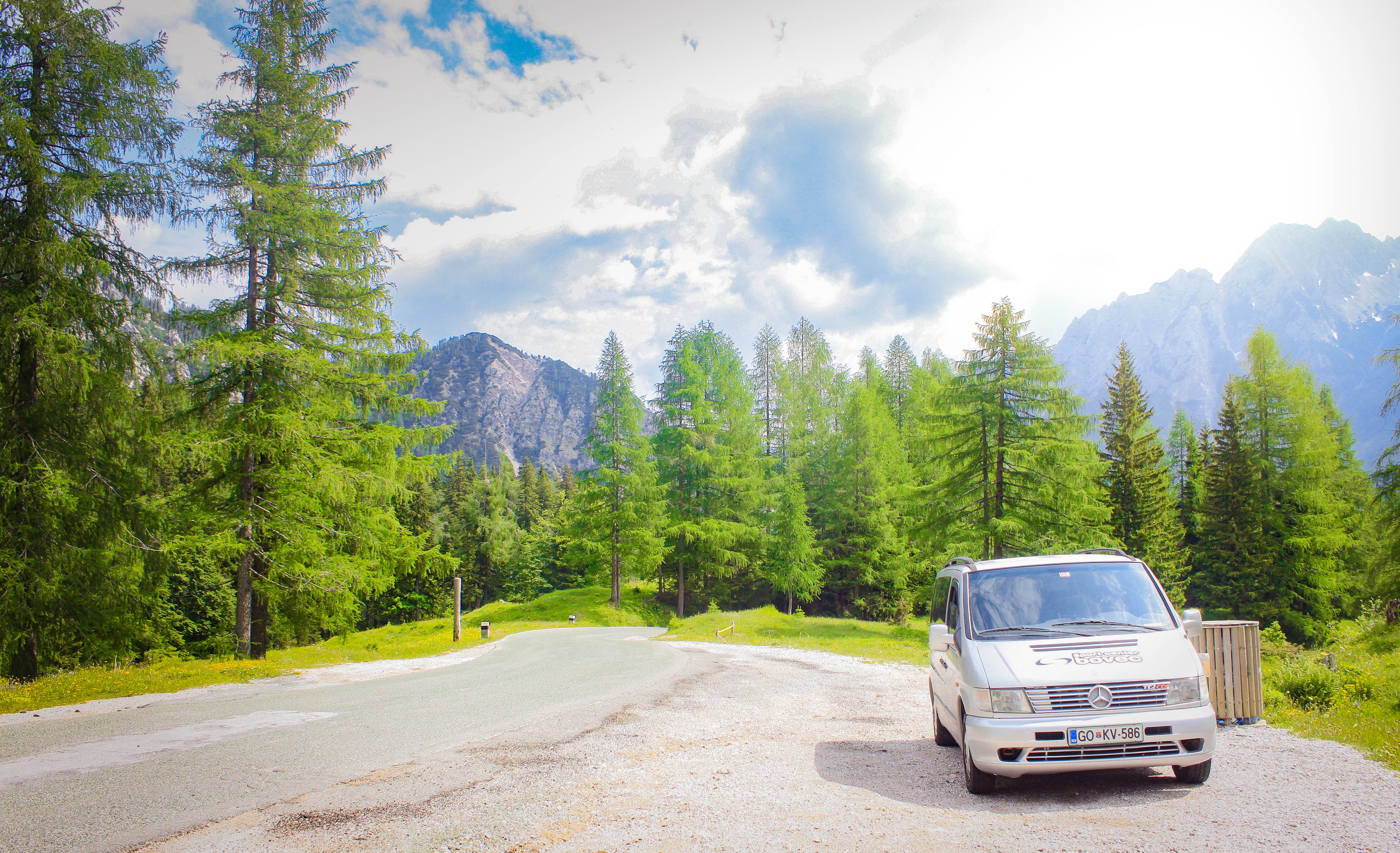 Rent a car
Have total freedom by renting your own car and have the most beautiful road trip in Slovenia.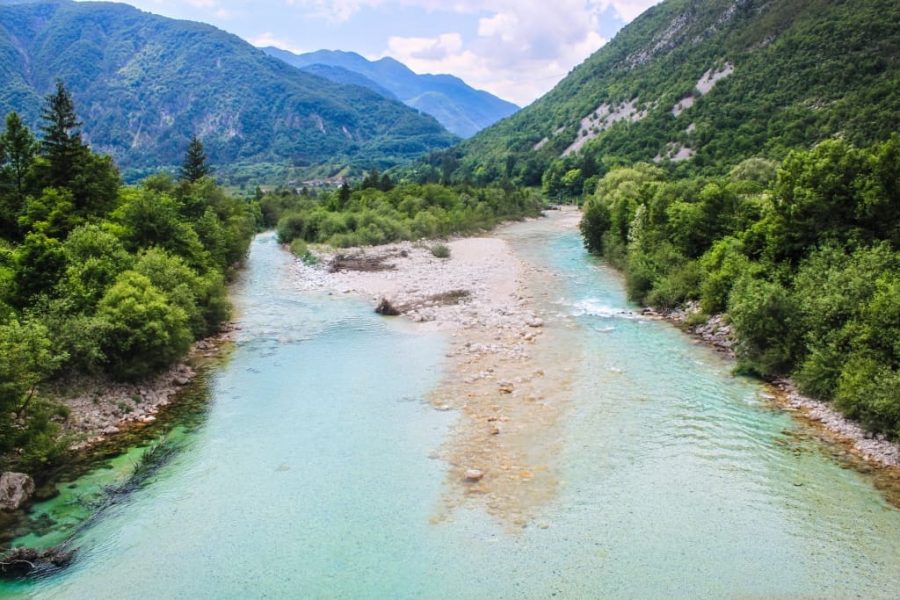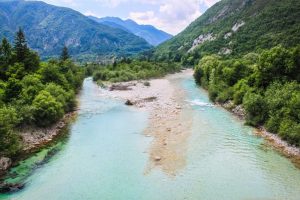 Slovenia Travel Guide
Find everything you need to travel Slovenia – useful phrases, cities to visit, safety.
Rough Budget
Hotel: $40-60
Food: $10-20
Activities: e.g. $45 for river rafting
Transportation: $3-8 (depending on distance)
Basic Slovenian Phrases
Hello: Dobar dan
Thank you: Hvala
Yes: Ja
No: Ne
Bye: Adijo
Cheers: Živeli
Practical info
Language: Slovenian
Currency: EURO
Plugs: Standard voltage of 230V (I recommend buying a universal adapter)
Population: 2,055,000
Important telephone numbers: 112 (emergency, medical help). Find more here.
Visa: Most countries can enter Slovenia visa-free and stay for up to 90 days.
Posts from Slovenia