Psst! This post probably contains affiliate links, which means I earn a commission (at no extra cost to you) if you click through and make a purchase. As always, I only recommend products and services I trust.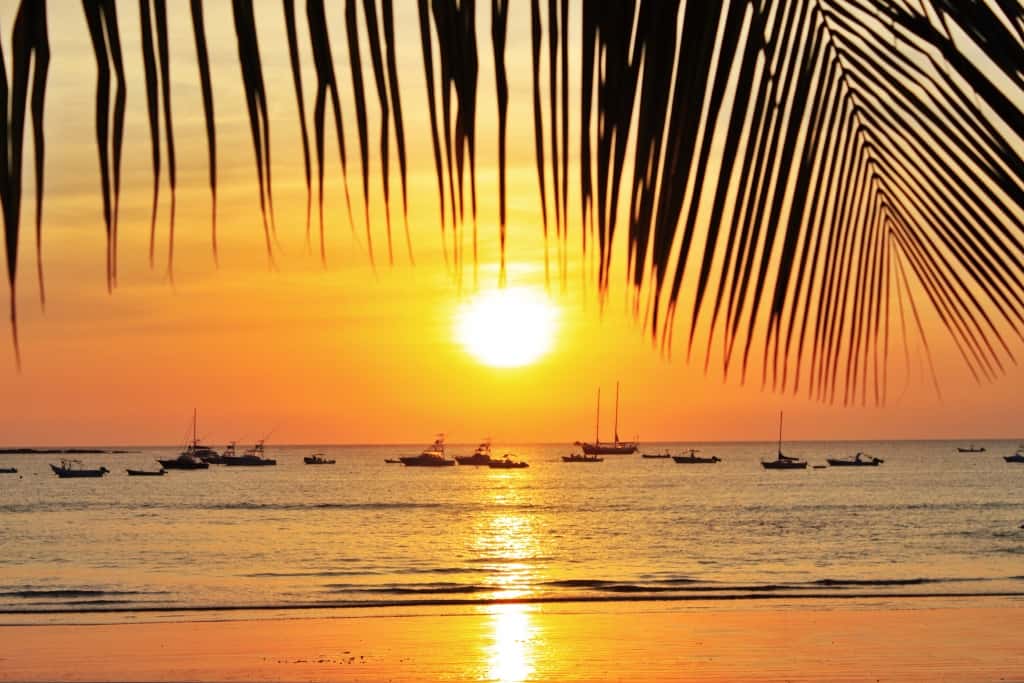 I've seen many sunsets in my life. So far some of the most fabulous ones have been in Thailand, but then I saw a sunset in Costa Rica so stunning that it'd make a postcard ashamed. The saying in this country is pura vida, and this is indeed what watching this sunset was like.
Half an hour before the setting, we found two vacant sun chairs, relaxed to the max (and squashed some mosquitoes). As I've mentioned so many times before, this is my favourite time of day and I love spending it at the beach with a cold beer and my sweetheart.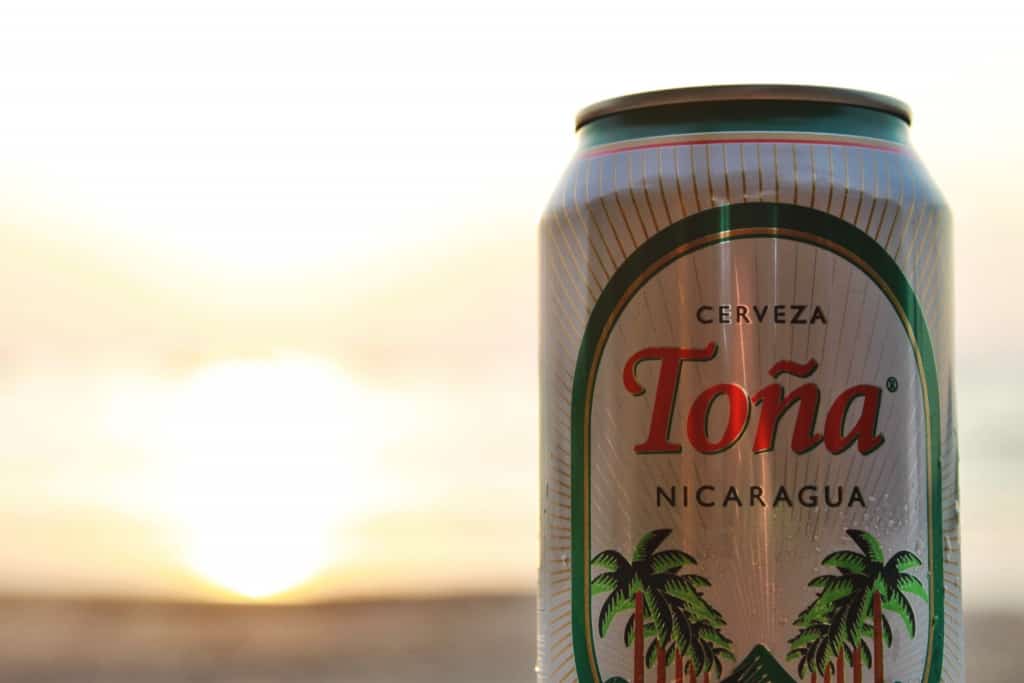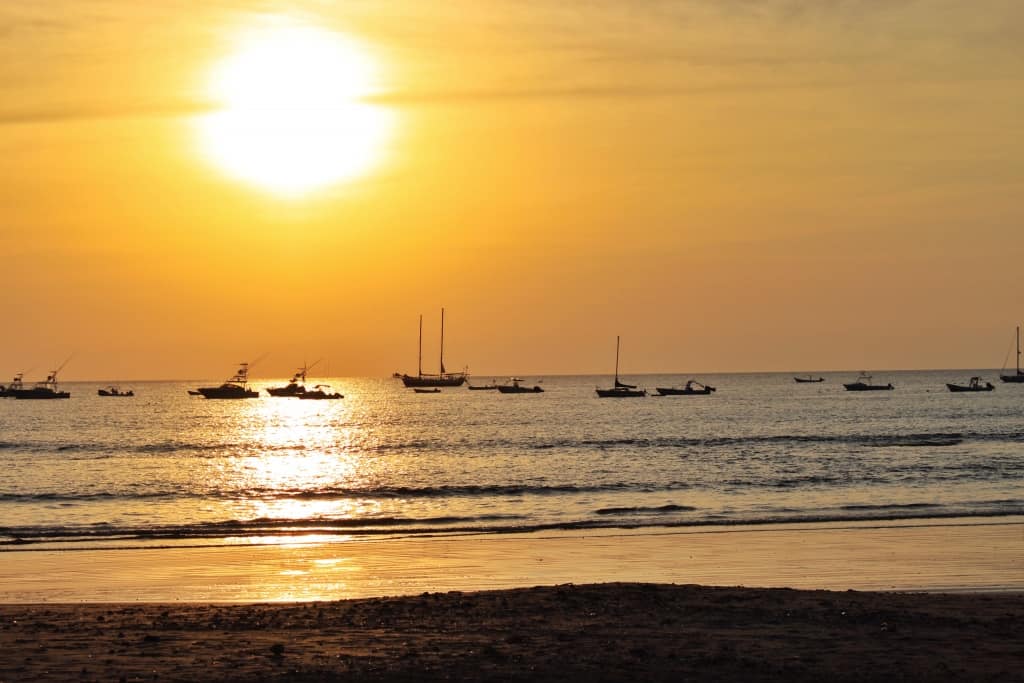 Like so many other beaches, the beach in Tamarindo is also overrun by vendors trying to sell you anything from ice creams to bags and tiny toy animals. As a Dane, it's in my cultural genes to be polite and smile, but when the same vendor continuously return to repeat the question that I've said no to five times already, my manners become non-existing. "Scram!"
A beach offer I didn't mind was the Mariachi. During my time in Mexico, I didn't see a single band, but then I come to Costa Rica and find them at the beach. What a fun coincidence.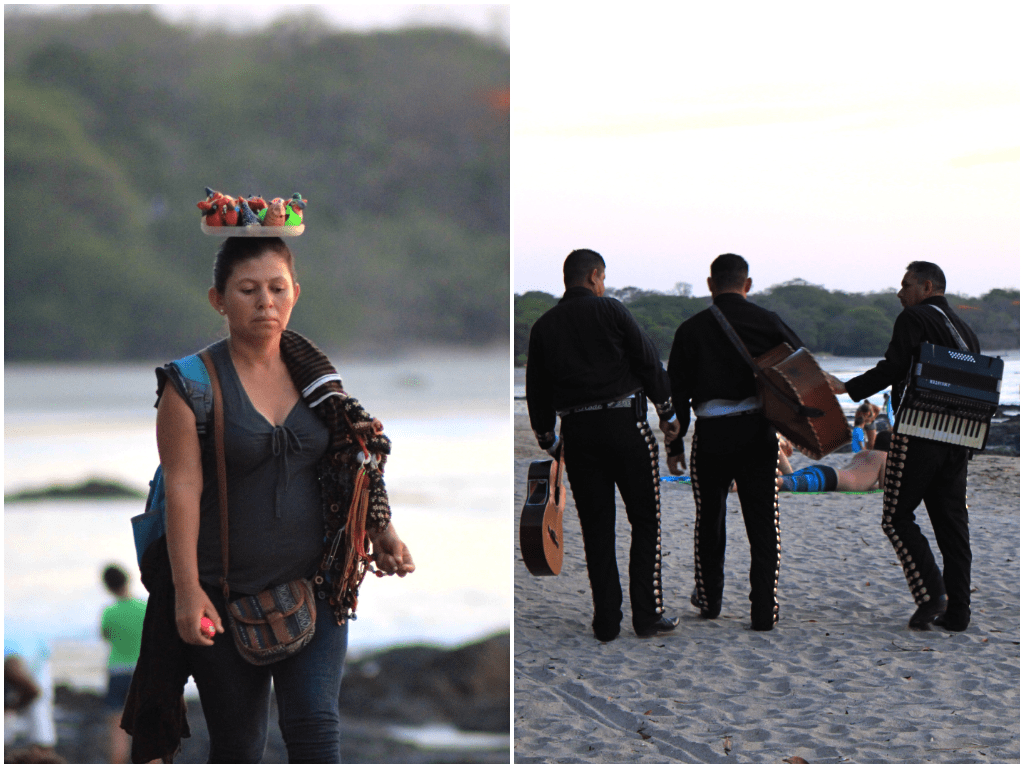 Right since this morning, I could see that the sunset would be stunning. A cloudless sky most often equals a magnificent sunset – and this was one of those days. Why some places around the world always have better views than others is still a mystery to be solved
[if you know, please enlighten me in the comments below. I'm dying to know].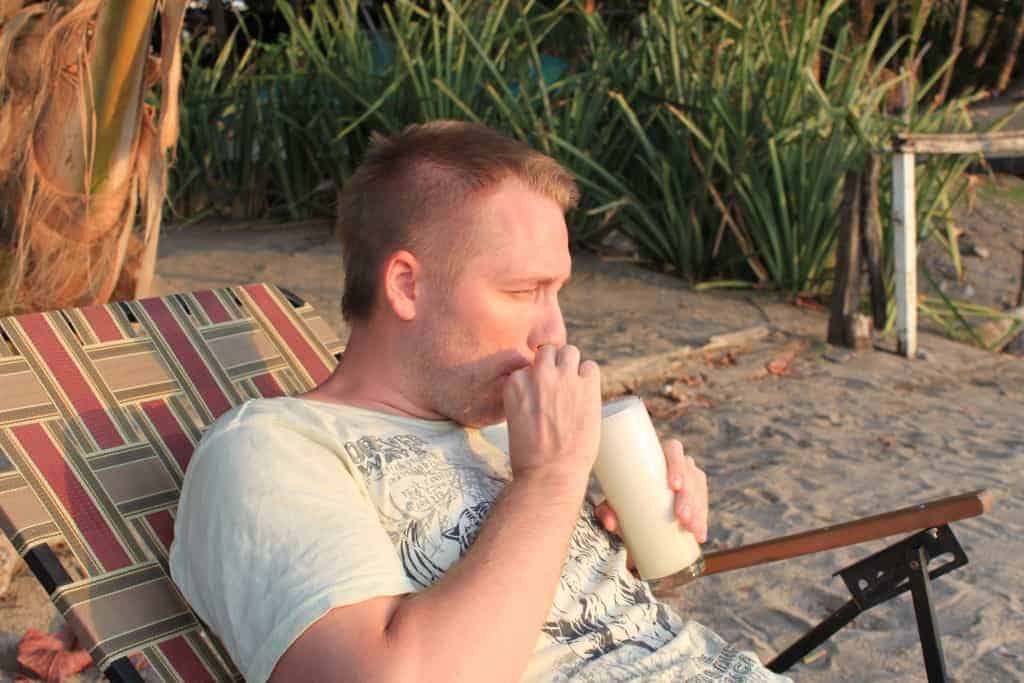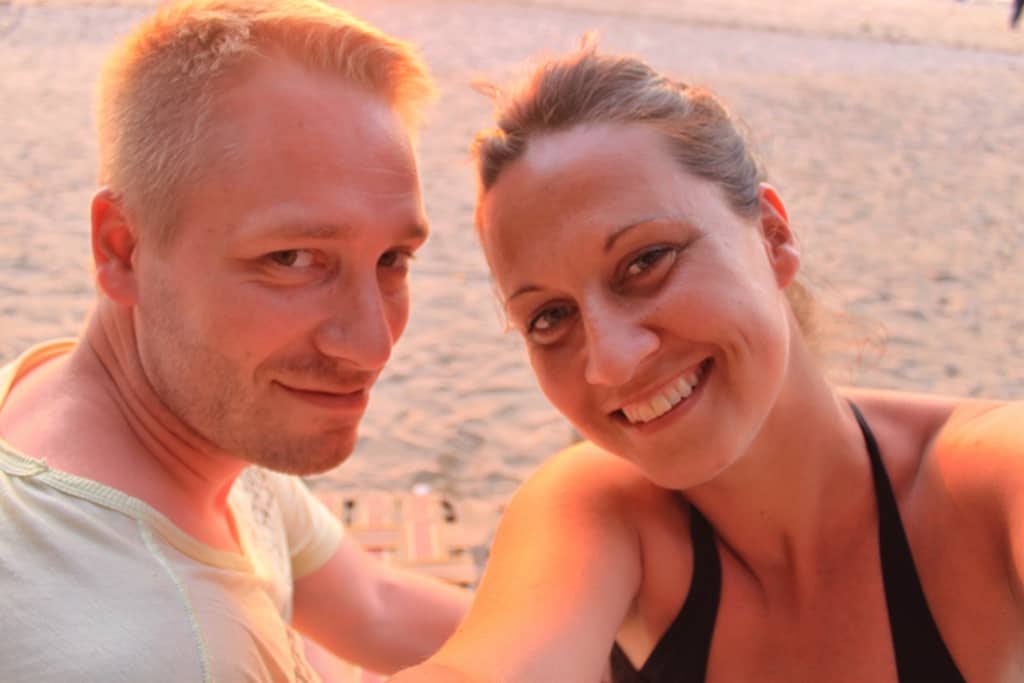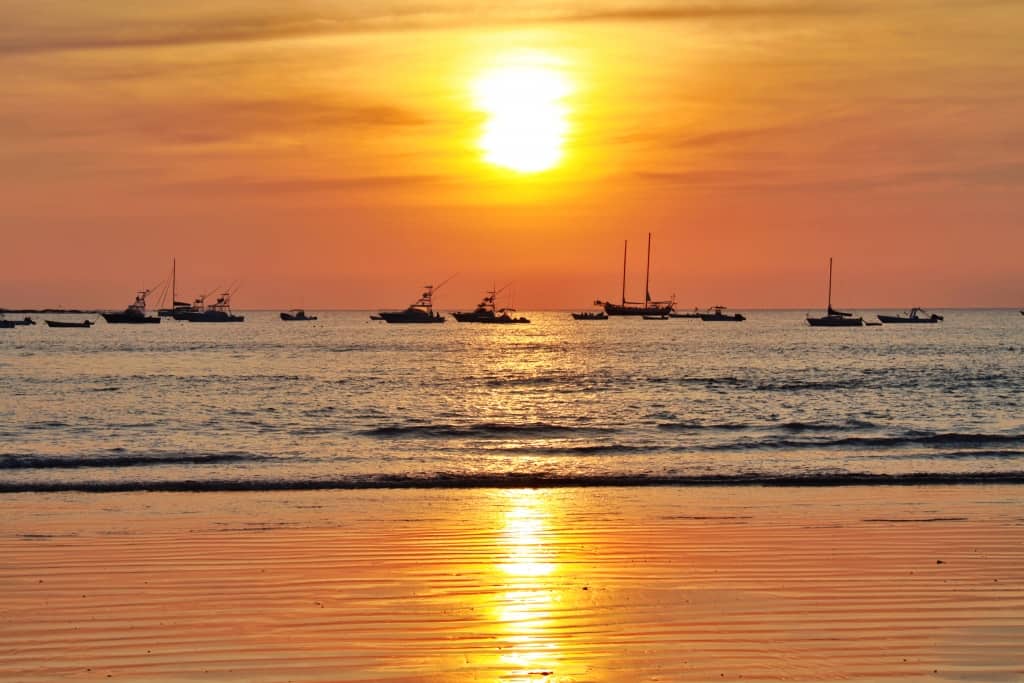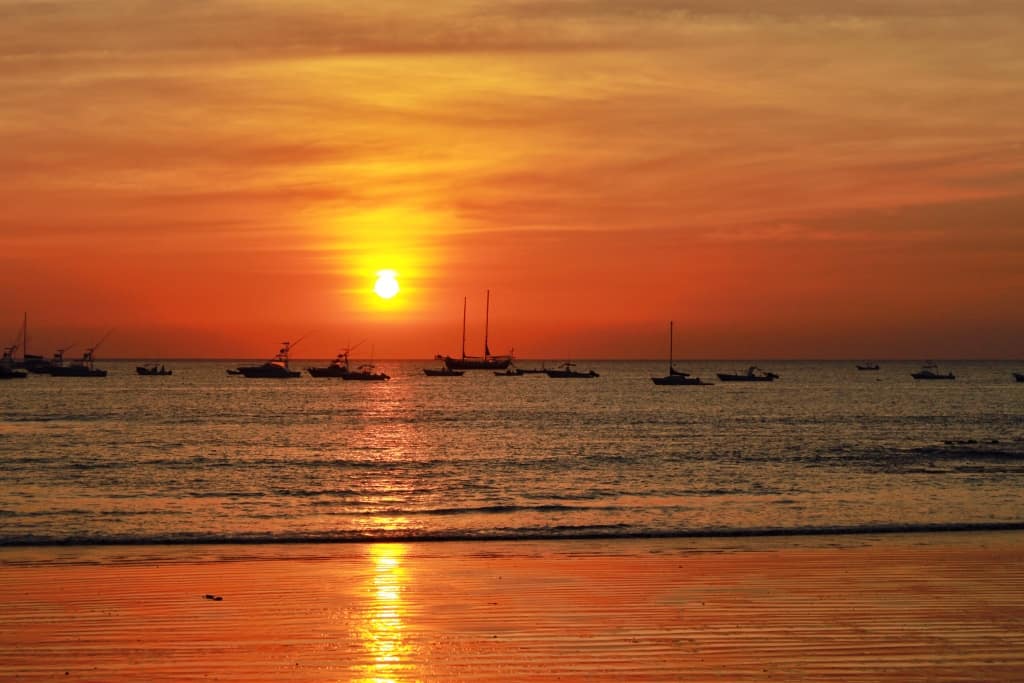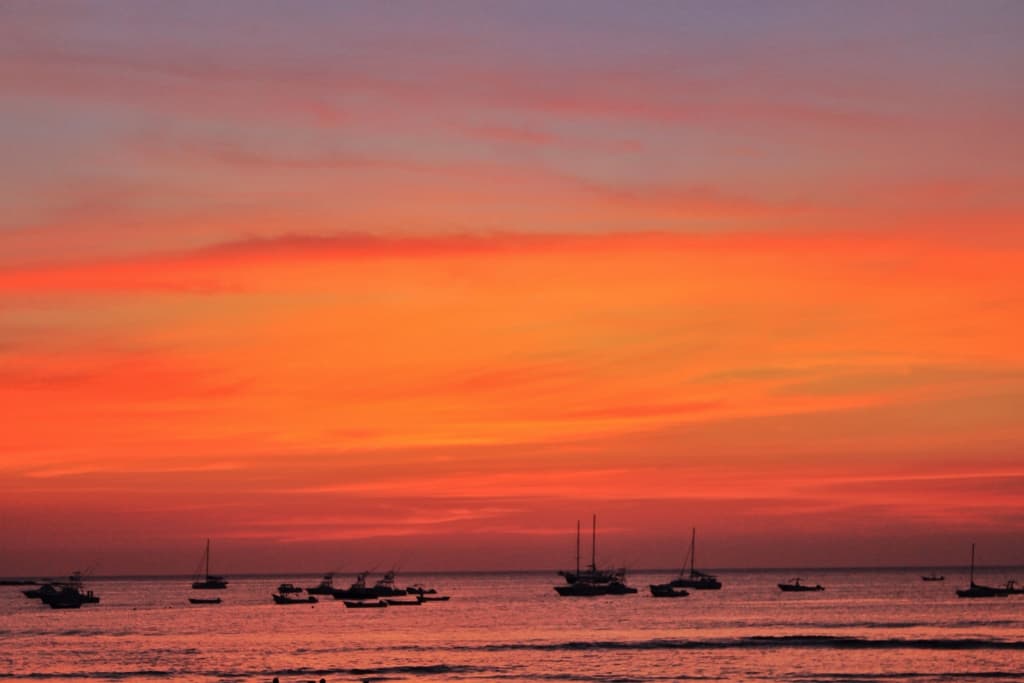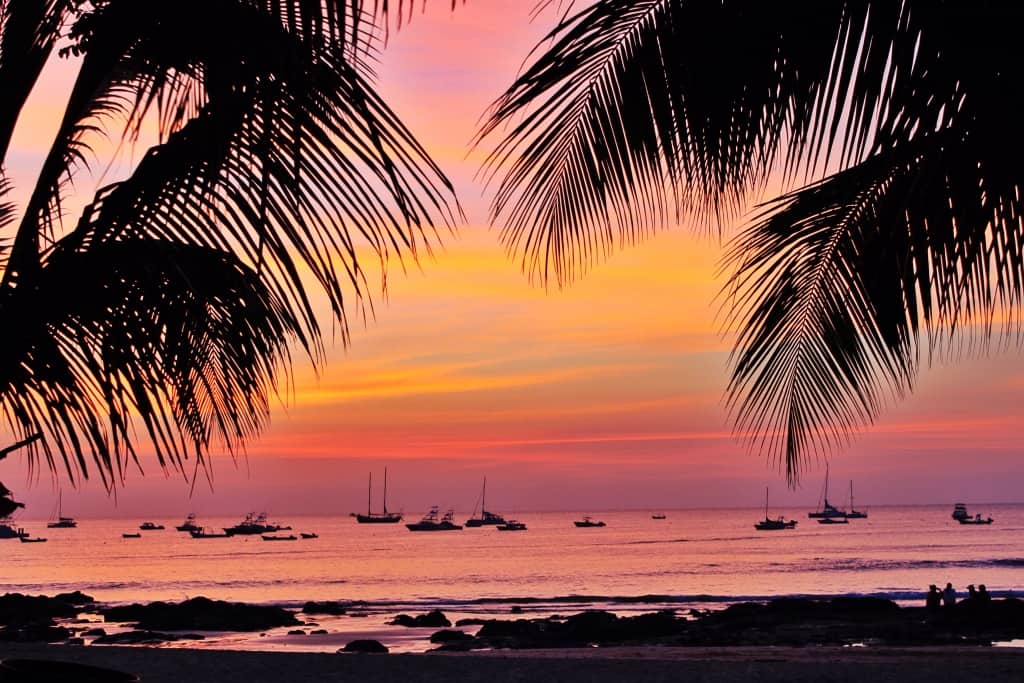 Where have you seen the most beautiful sunsets?
Pin to Pinterest