14 dreamy things to do in Gili Trawangan, Indonesia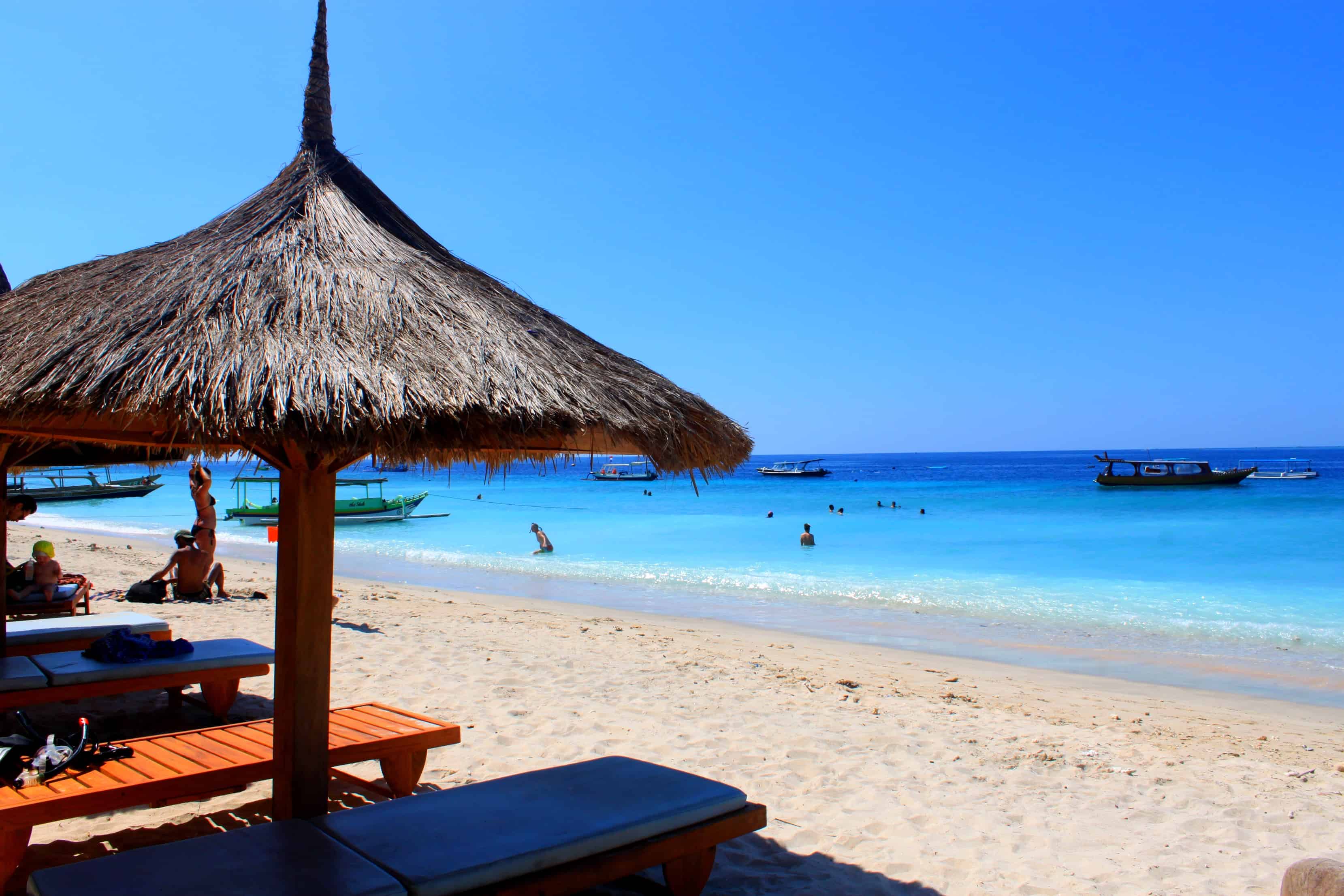 Just east of Bali and a stone's throw from Lombok is the island of Gili Trawangan. This tiny Muslim island is engulfed by coral reef and surrounded by white sandy beaches, turquoise water and beautiful underwater life.
On the east beach, dance music is blazing from the speakers and drowned out by the tunes of the local imam singing the daily prayer. The contrasts are striking.
Are you going to Indonesia and looking for a paradise island? Here's a list of dreamy things to do in Gili Trawangan, Indonesia.
This post contains referral links for products I love. Adventurous Miriam earns a small commission at no extra cost to you if you make a purchase through my links. Thank you for your support ♡ Learn more
Map of the Gili islands
The Gili Islands consist of three islands: Gili Trawangan, Gili Meno and Gili Air.
Though they're similar in many ways, each of the islands has its own unique charm. The island of Gili Trawangan, also known as Gili T, is the biggest of the three.
How to get to Gili Trawangan
You can get to Gili Trawangan from most major islands. Here are the typical routes, including two important notes:
Book your tickets well in advance. In high season make sure to get your return ticket 1-2 weeks prior to your trip.
If you buy a return ticket, you need to confirm it one day before you leave Gili. If you forget to do this, they can and will deny you access on the boat.
A note on safety: Safety standards are lower in Indonesia than other Southeast Asian countries, so I strongly advise you to take caution when choosing a boat company for longer multi-day trips (like to Komodo island, e.g.). 
From Bali to Gili Trawangan
From Bali, you can take a fast boat to Gili Trawangan from Padang Bai, Sanur Port, or Serangan Port.
The boats depart in the morning between 8-9 AM and will take you directly to Gili Trawangan in about 1.5-2 hours. Book it here.
From Lombok to Bali
If you're coming from Lombok, you need to get to Bangsal port.
Once you reach Bangsal, take the public fast boat to Gili Trawangan. It costs Rp 85,000. The fast boat operates every hour from 9 AM to 4:30 PM, so make sure to arrive by 2 PM at the latest to ensure you catch the last boat.
You can also pre-book it here for an easy and hassle-free trip.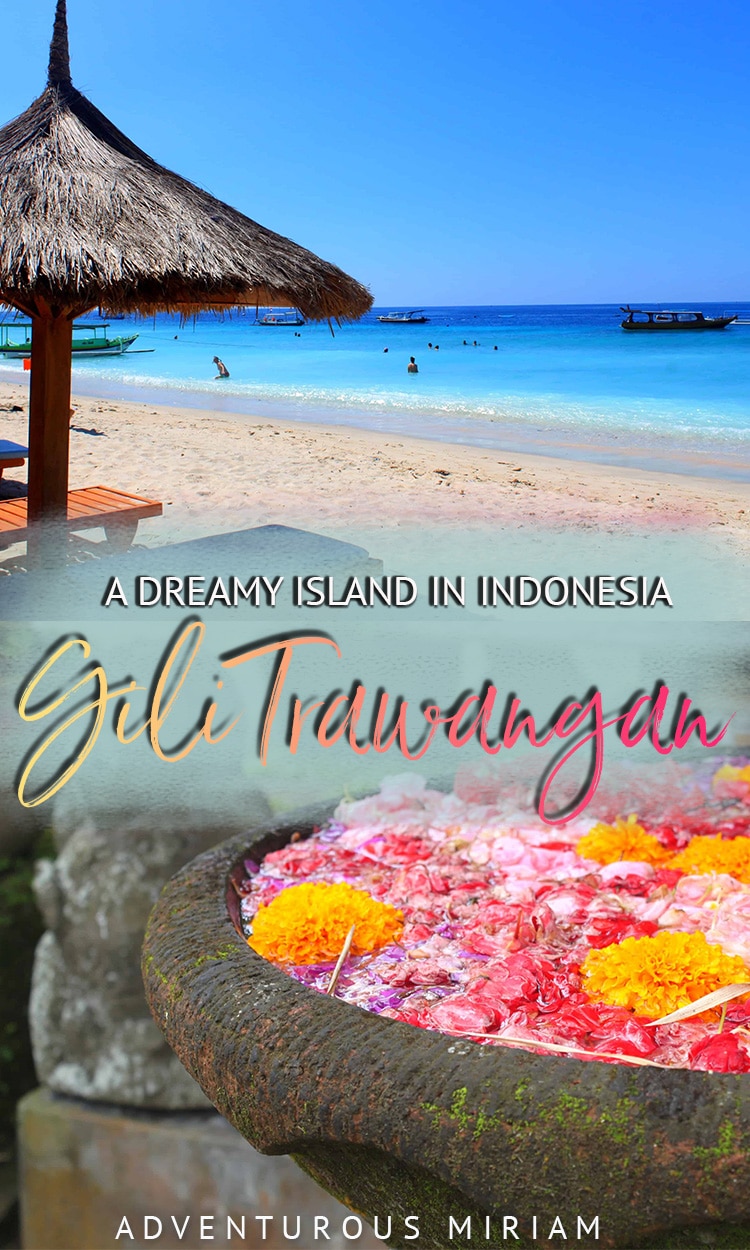 How to get around
There are no motorized vehicles on Gili Trawangan, so getting around is done by bicycle. It's a very small island, though, and everything you need is located in walking distance from the ferry dock.
The lack of traffic and public transportation is what makes the island so charming and attractive. While you may come across an occasional electric scooter, most people get around by bike or on foot.
At the ferry dock, you'll see horse carriages that offer to take you to your hotel. Please don't use the horse carts. The horses are treated badly.
Where to stay in Gili Trawangan
You can find hotels in Gili Trawangan on every budget. I recommend getting a hotel near the harbour. This is where all local restaurants and shops are, and it's easy to find hotels with air conditioning away from the crowds.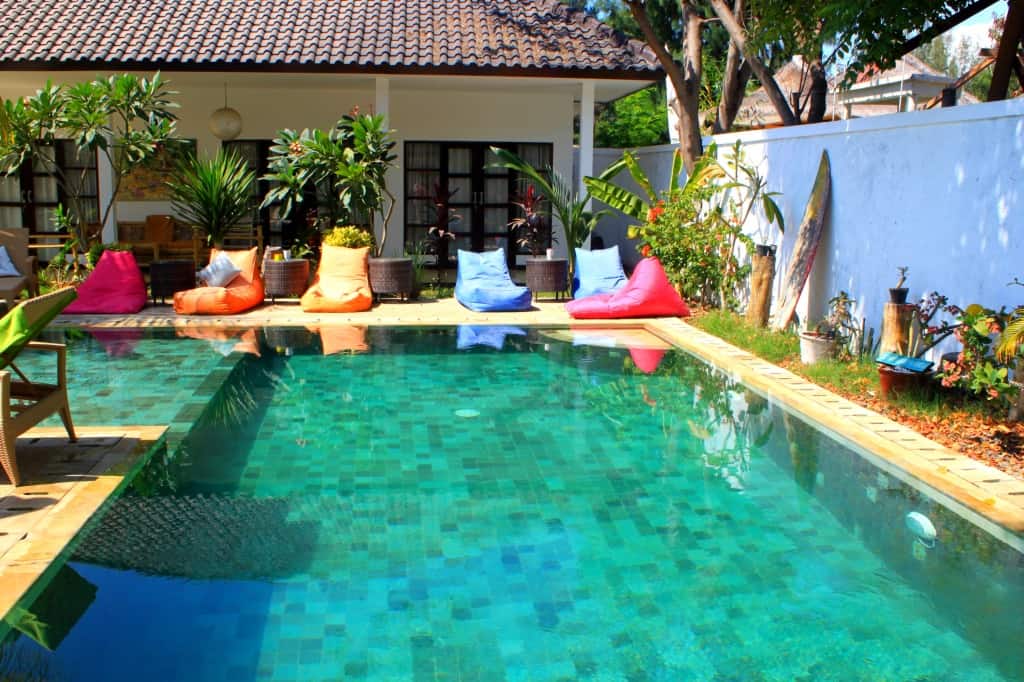 Things to do in Gili Trawangan
What to do in Gili Trawangan
Gili Trawangan is this perfect little getaway from the larger islands with beautiful, clear water and white, sandy beaches.
Let's take a look at the best things to do in Gili Trawangan, Indonesia.
1. Bike around Gili Trawangan
Price: $5 per day
A lovely stroll on the beach or coastal track is a great way to explore Gili T, but if you're planning on seeing the entire island, you should rent a bike. It takes about one hour to cycle around the island and two hours to walk.
I rented a bike for the day and rolled off to the beautiful countryside with a bottle of water and a bicycle basket full of snacks. On my bike ride, I simply followed the main road, which goes around the island.
I stopped every 5-10 minute to take a photo or walk barefooted through the warm beach sand and look at corals.
Remember to get a chain and lock the bike if you're leaving it.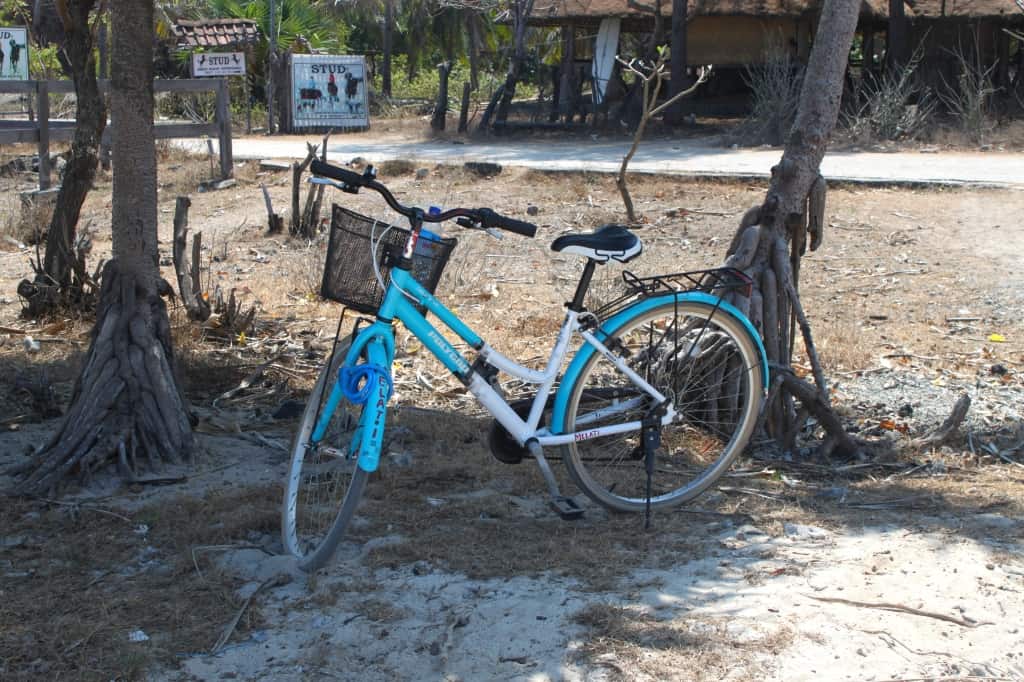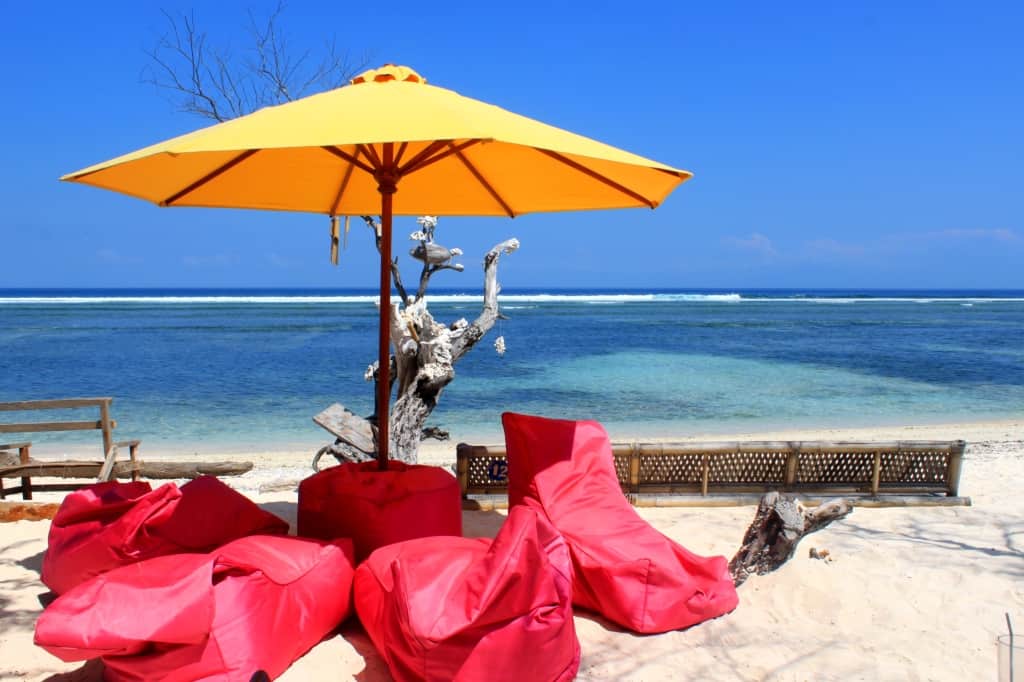 2. Eat at the night market
The Gili Trawangan night market is a popular spot to eat. The nightly food market is located right off the main road in the middle of the east coast of Gili Trawangan and it's composed of stalls all selling local food like nasi goreng and fresh seafood.
They prepare it on the spot with rice and corn on the side for a fairly cheap price.
Tip: Go for the stalls with the most customers as they tend to have fresh, great food.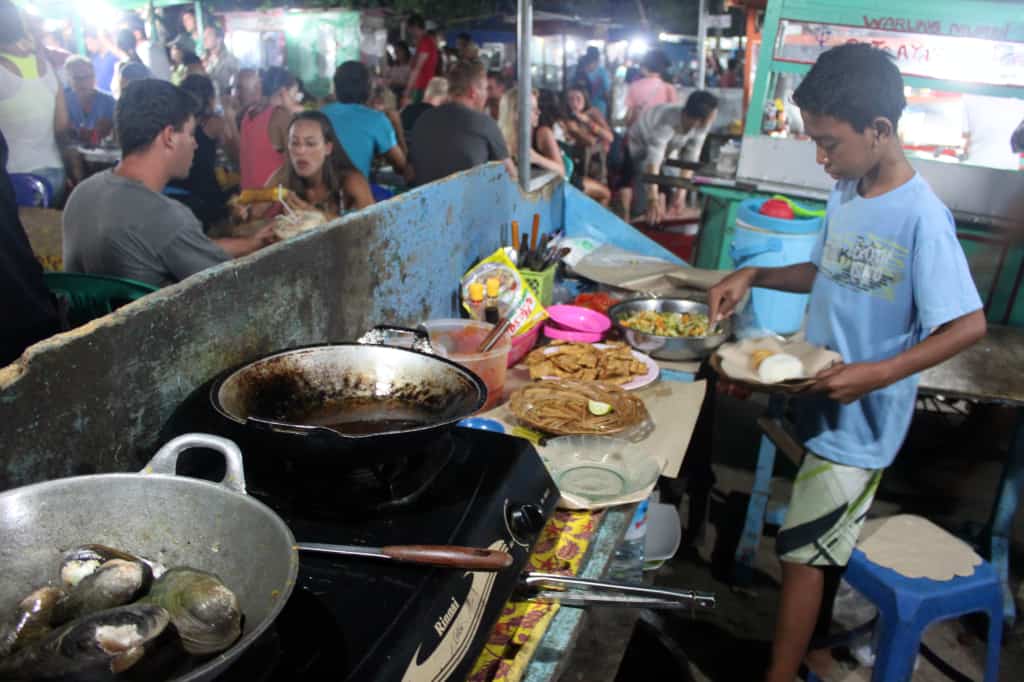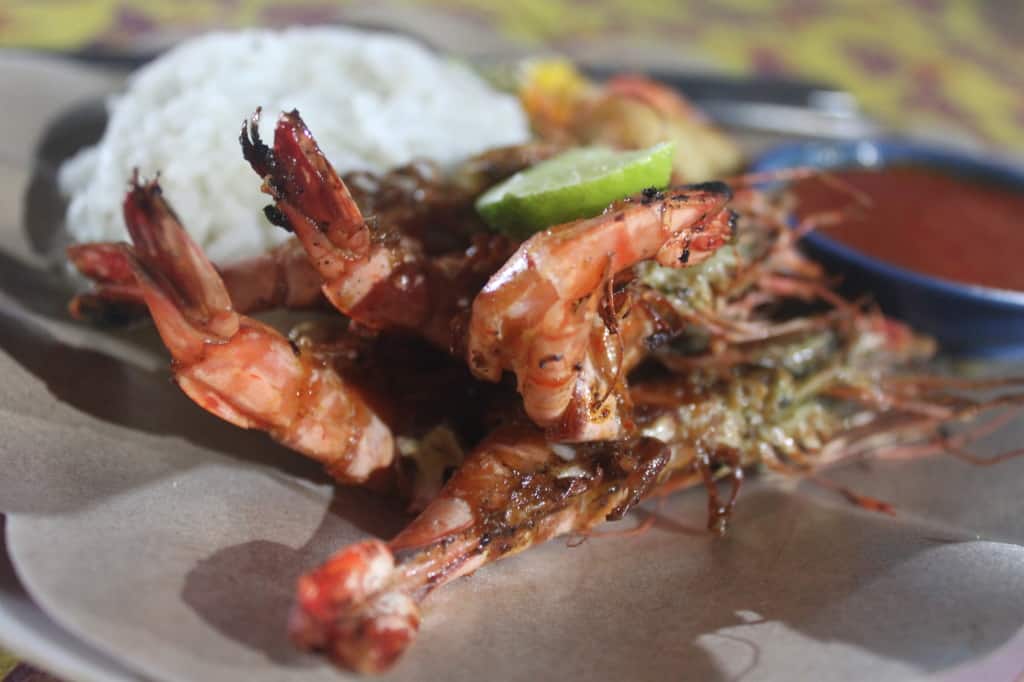 3. Take a day trip to the pink beach
One of the best things to do in Gili Trawangan is taking a day trip to a nearby island.
There are lots of islands around Gili Trawangan. The nearest are Gili Meno and Gili Air, but you could also visit Bali or Lombok, which are larger.
On this day trip, you get to visit a pink beach and snorkle in crystal clear water around a small island with white sand near the coast of Lombok. Snorkeling gear is provided, but in these times you should definitely bring your own.
4. Go snorkeling with sea turtles
If you're planning a trip to the Gili Islands, make sure to go snorkelling! The islands are famous for their stunning fish, turtles, and underwater statues that you won't want to miss.
Snorkelling with turtles is a must-do activity in Gili Trawangan. Lots of visitors come all the way from Bali or Lombok just for this experience!
It's easy to book a snorkelling trip as most shops along the main strip of Gili T offer it. Alternatively, you can book in advance for various Gili Trawangan snorkelling tours.
Another fun activity is a glass-bottom boat trip. This is one of the best ways to experience life beneath the sea.
5. Scuba diving in Gili Trawangan
Gili T is the perfect place for scuba diving. There's more to see below the water than above!
Your best option when it comes to dive centers is Manta Dive Gili T, which has a great vibe and comes highly recommended.
Close to the harbour, you'll find The Freedive Gili centre and it offers freediving and breath-holding courses for beginners to advanced.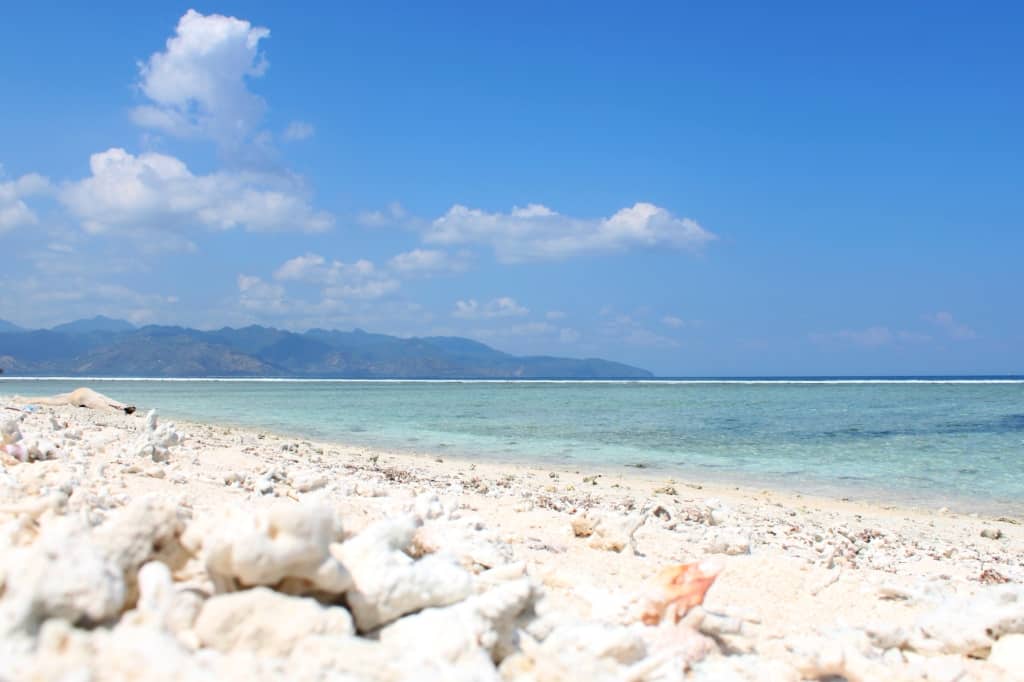 6. Visit the Gili swings
One of the most popular activities on Gili Trawangan is swinging on the island's many swings.
These spots have gone viral on social media and can now be found all over the island. For the best photo opportunity, head to the west side at sunset where there are plenty of hammocks to relax in and enjoy the view.
One of the best places for sunset vibes is in front of The Exile Bar. Be sure to arrive early if you plan to visit at sunset as swings and beanbags tend to get crowded from around 6pm.
7. Don't miss surfing
It's possible to surf all year around in Gili Trawangan, but January to June is the high season for surfing.
A great way to get started is by booking a surf lesson. If you're an experienced surfer, you can rent a board anywhere on the island.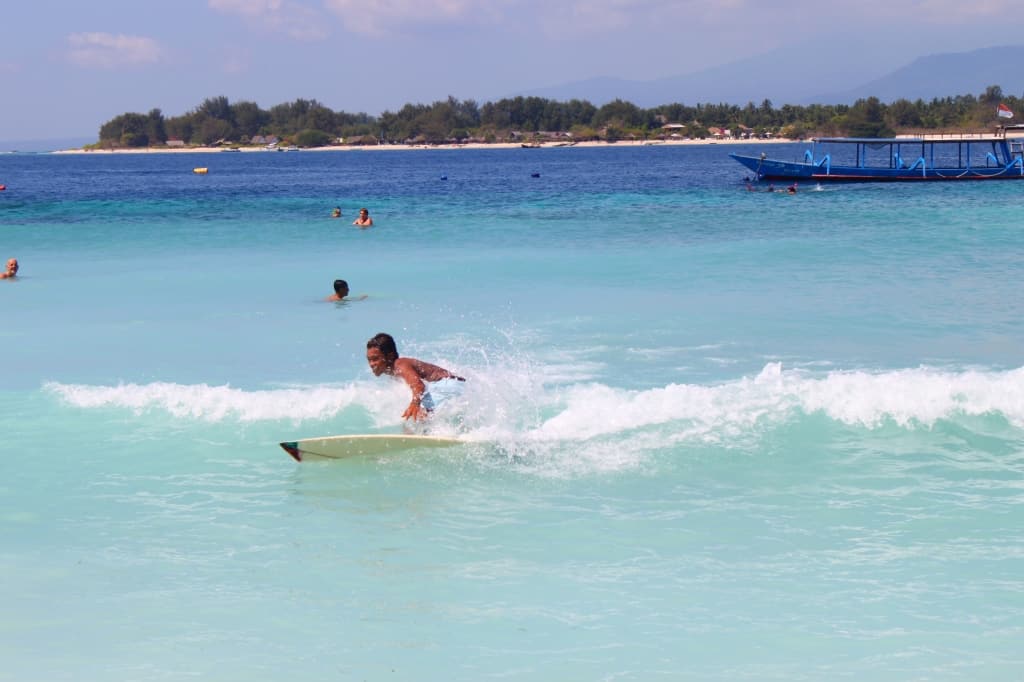 8. Go out at the Sama Sama Reggae Bar
The Gili Trawangan nightlife is notorious so you'll have no problem finding a party.
The main strip of Gili T is the perfect place to find clubs and beach bars, but the most iconic one has to be the Sama Sama Reggae Bar.
This bar is known for its chill vibes, offering a great place to unwind in the evenings while enjoying live reggae music every night from 7pm.
Besides the clubs, you should look for the Jiggy Boat Party, which is a party boat that operates daily. I didn't try it myself, but I heard it's a great place to meet new people.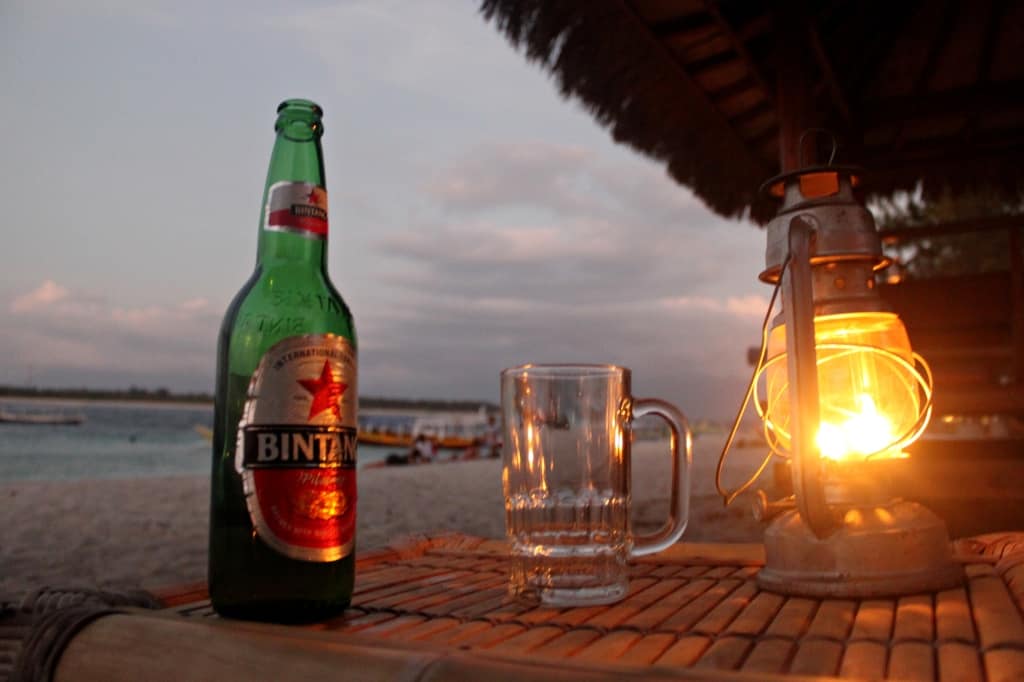 9. Smoke beach hookah
When in the Gili islands, head to Pesona bar for sunset and relax with a beach hookah. It's an Indian restaurant, so you can eat dinner here, too.
This is not related to Pesona bar, just a general word of warning:

You will most likely be offered magic mushrooms or see signs with it. Be cautious. 

Capital punishment is a legal penalty in Indonesia and is regularly applied to drug dealers and people in possession of modest quantities of illegal drugs. This is not the place to get caught with or near someone with drugs.
10. Join an Indonesian cooking class
On a lighter note, you can learn how to cook Indonesian food on one of the island's cooking classes. There are classes for every budget and it's a fun way to spend the day.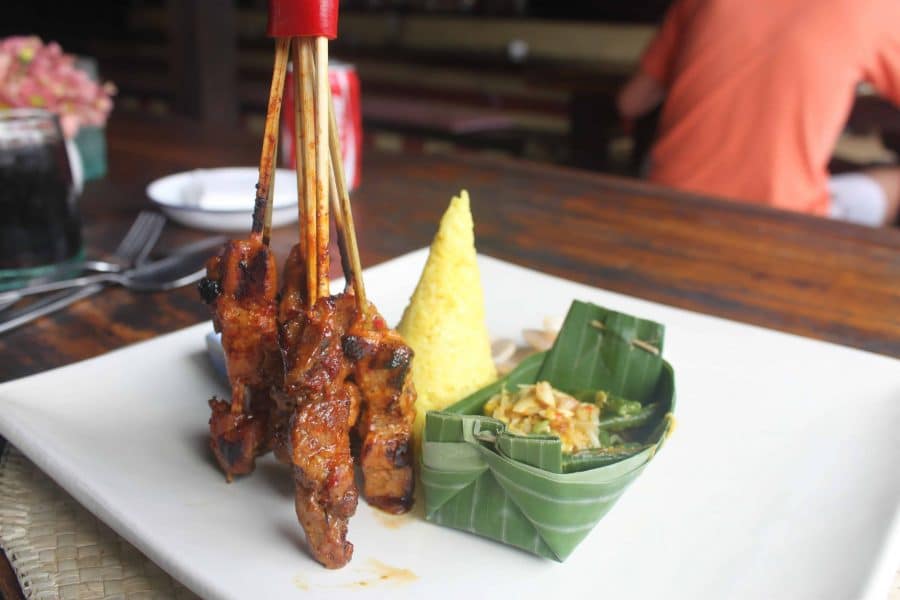 11. Get a massage
Ahh, probably my favourite activity on this Gili Trawangan itinerary!
If you're looking to treat yourself with a massage, Gili T is the place to do just that.
You can get cheap massages everywhere on the island from 150,000 Rp / $12 per hour. Most of the massages can be found in spas, but you can also find massage places on the southeast side of the island.
I even saw a hangover recovery massage!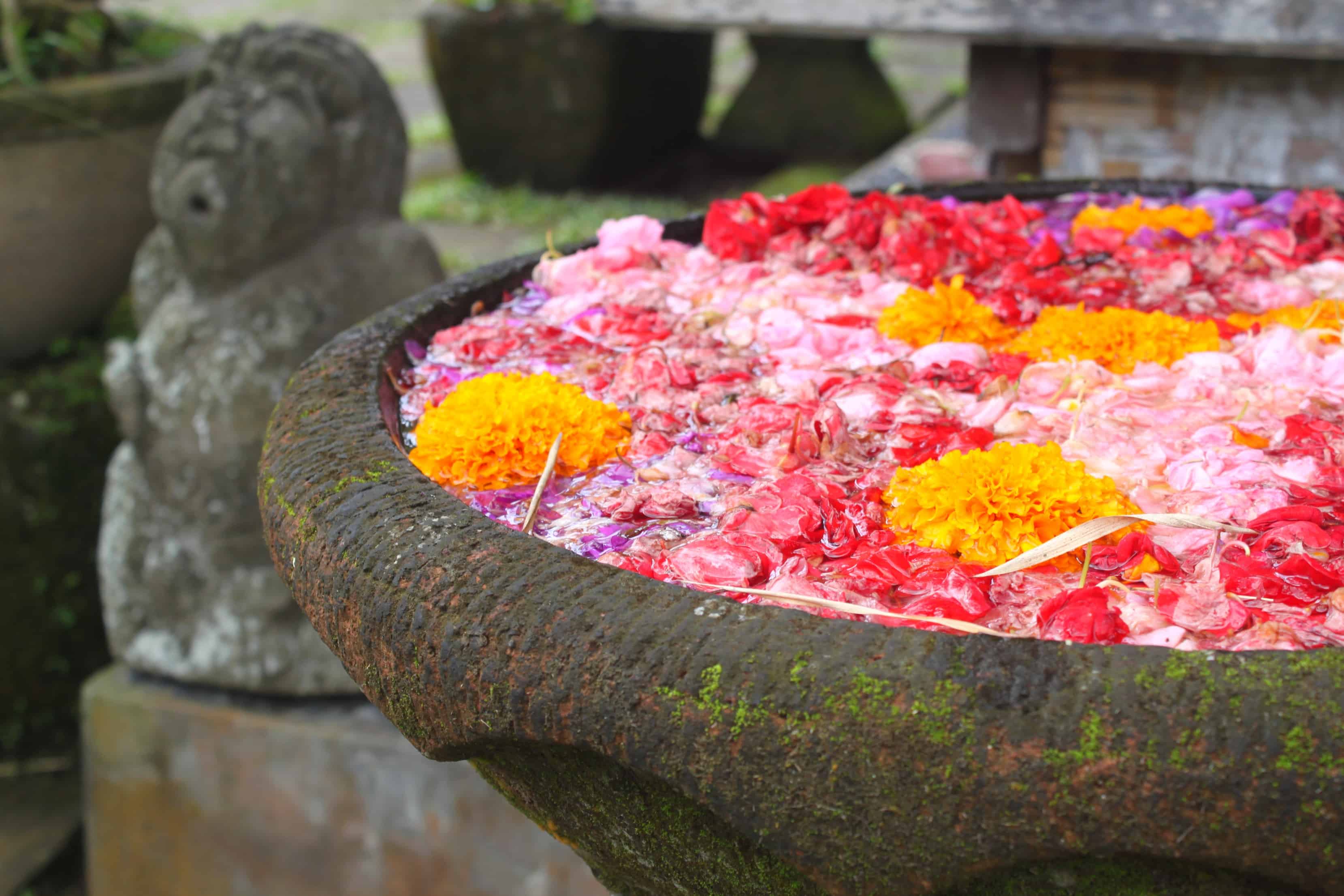 12. Do yoga
Yoga is another feel-good activity, and Gili Yoga Center is the place to join a class.
Gili Yoga Center is located in the heart of the main strip on the east side of Gili Trawangan.
It offers daily yoga classes that are open to everyone. The 5:30 p.m. class, a mix between hatha and vinyasa yoga, is the perfect way to end your day at the beach before heading out for the evening.
13. Join movie night
Have a movie night with a cocktail in hand at Villa Ombat's beach cinema. It's the best spot to end the day and also a great place to meet new people.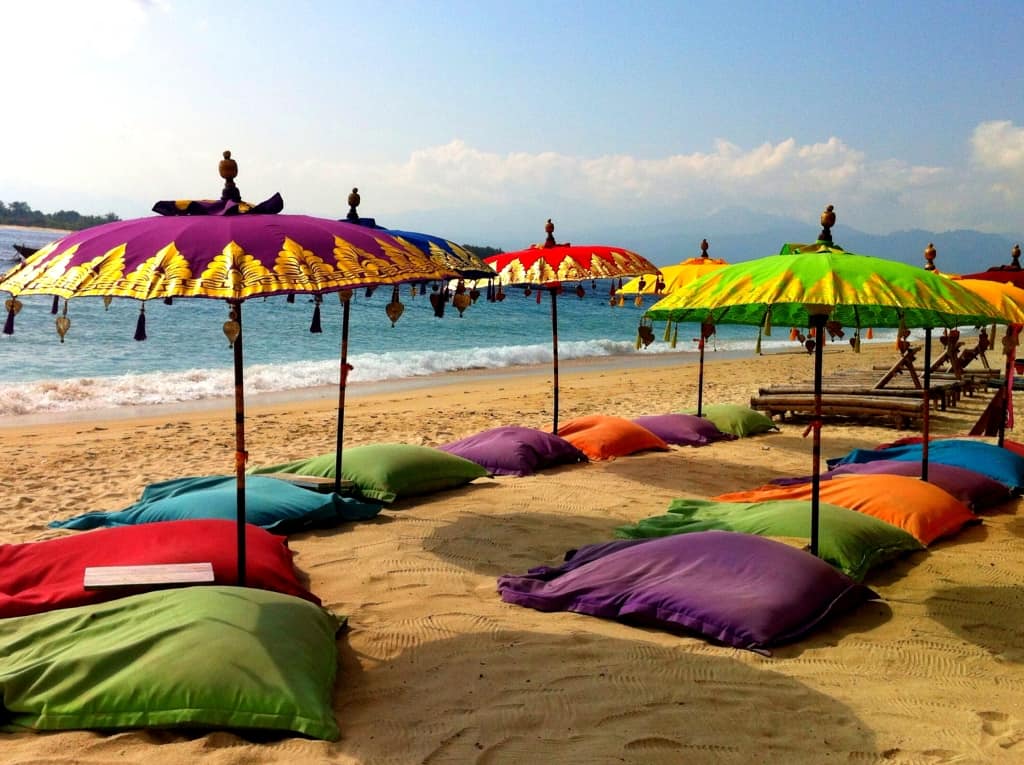 14. Catch the incredible sunsets
All my days on Gili Trawangan were topped off with a trip to the east beach in the afternoon with a great read and a Bintang. The sunset beach is on the west side of this beautiful island, but it only takes 20 minutes or so to cycle there.
I can think of no better way to end the day. Can you?
Ask me anything about what to do in Gili Trawangan
More posts from Indonesia you'll love