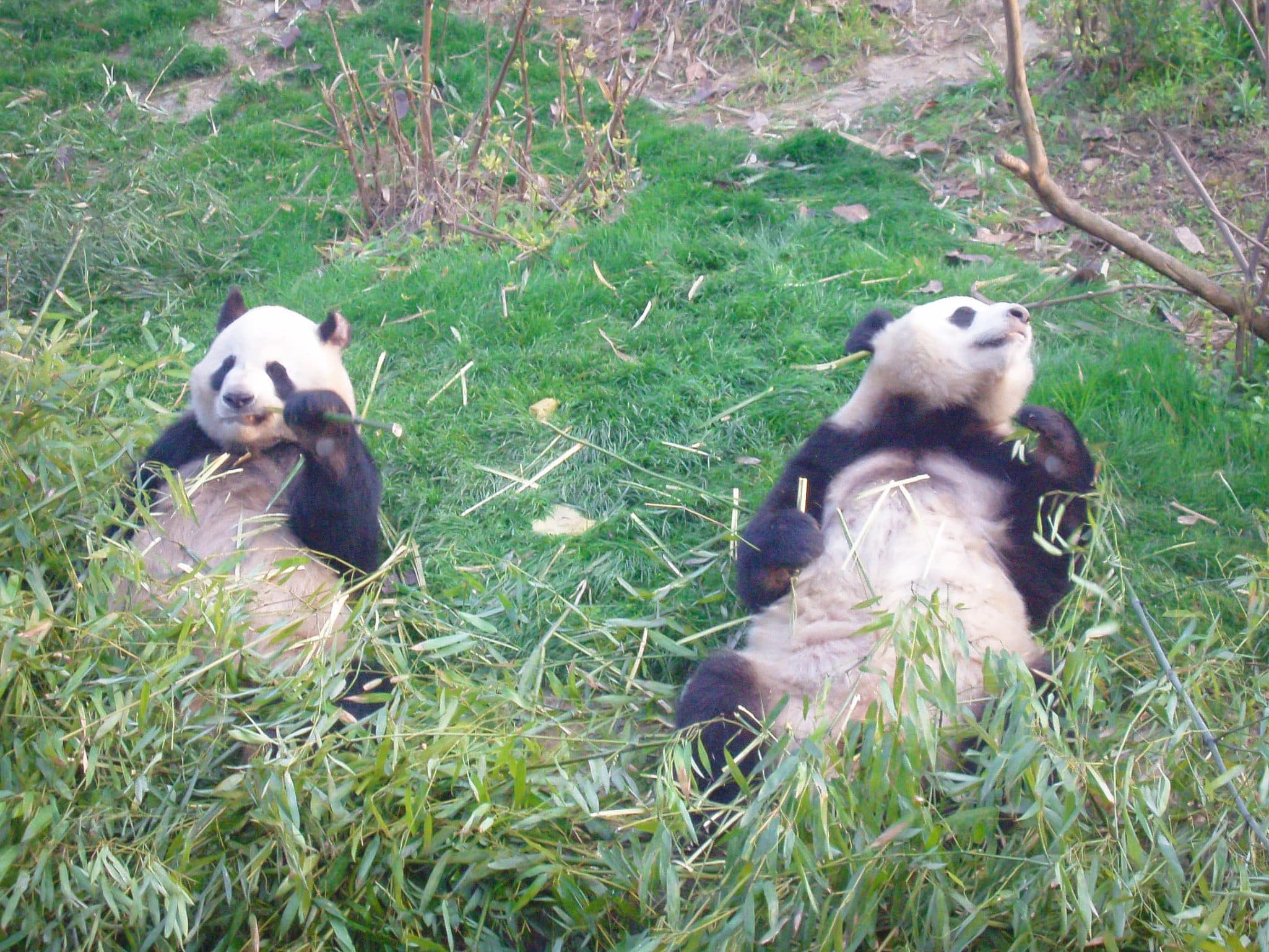 Welcome to China
China is one of the world's largest countries and is also its second-largest economy. It's a place that you could spend months exploring and learning about and never truly know. China is also one of the world's oldest civilisations, with a history of Taoism, Buddhism, and some of history's greatest inventions.
Amazing experiences in China
The Great Wall
If there's one must-visit part of China that isn't a city, it's the Great Wall. And it really is great. The feeling you get of walking on the wall is one of a kind. Not only is it an epic view, it's also such a long and rich part of China's history that's still there to know about today. The easiest way to get there is by bus from Beijing, which takes you to one of the most picturesque parts of the wall.
The range of food
China is so vast, and its history so long that each province has its own cuisine. Coastal areas like their sweet foods and dumplings, while Sichuan is the place that invented fiery intense spices. In Beijing, they have the incredible delicacy, Beijing duck (once called Peking duck). No trip to Beijing is complete without trying their way of cooking and preparing duck.
Unbelievable natural landscapes
China's landscape is as stunning and awe-inspiring as its history is long and exciting. One of the most legendary places in Zhangjiajie, sometimes called the Hallelujah Mountains, which inspired the setting of Avatar. It's a national park of tall, thin, pillar-like mountains that must be seen to be believed. There's also Guilin, where you'll find green mountains surrounding wide flowing rivers which can be toured on boat.
Unique local cultures
China is, in many ways, not a single country but a blend of many distinct cultures. While Mandarin may be the official language, it's only the dialect of Beijing, and in fact every province has its own unique dialect. Beyond the language, there's the history of Buddhism, the importance of food to the traditions of China, and the modern communist history that you can feel and explore.
Best sights in China
Beijing (capital)
China's capital is a place of friendly people, fantastic traditional foods such as the quintessential Beijing duck, some wonderful Buddhist temples, the Forbidden City and of course – the Great Wall.
Xi'an (1.070 km from Beijing)
The once-upon-a-time capital of China is a massive walled city (with walls you can even cycle across). Xi'an has its own excellent cuisine and is home to the famous Terracotta Warriors.
Shanghai (1.214 km from Beijing)
The economic and financial capital of China is its most modern and epic city, where you'll find all the best shopping, the most stunning skyline, and easy access to other Eastern towns.
Hong Kong (1.965 km from Beijing)
The former British colony at the southern tip of China is an incredible mix of Chinese and British culture with a unique language, cuisine, and landmarks like Victoria Peak.
Chengdu (1.805 km from Beijing)
Considered by many to be the hipster capital of China, Chengdu is most famously home to China's panda population. It's also a very green, happy, and relaxed city of enthusiastic people.
Yangshuo (2.047 km from Beijing)
Yangshuo, and its neighbouring town of Guilin, is known for its spellbinding natural beauty. Boat trips down the Li River from one town to the other are an unmissable experience.
How to get around
I always use 12Go for traveling Asia. This site is so easy to use. It quickly comes up with a variety of transport options to suit your time and budget. All costs are shown, even taxis.
Best time to visit
China has extremely cold winters and hot, humid, and rainy summers, so by far the best seasons to visit are the spring and autumn. Between February and May, you get beautiful green views, mild weather, and many of the most popular festivals.
Between September and November, you can enjoy the fiery red leaves, long evenings, and warm but not stuffy weather. You'll also have the least chance of rain since monsoon season will be long gone.
Practical info
Language: Chinese (primarily Mandarin and Cantonese)
Currency: Yuan (also known as Renminbi or RMB)
Plugs: China uses the three-pronged plugs most famously found in Australia. I definitely recommend getting a universal adapter)
Population: 1.3 billion
Important telephone numbers: 110 for police, 120 for ambulance, 119 for fire
Visa: Everyone needs a visa! US citizens can apply for a 10-year multiple-entry visa if you plan on taking frequent trips to China
Rough Budget
Hotel:

$20-75

Food:

$5-20

Activities: e.g. $27 to visit the Great Wall
Transportation:

$30 for an intercity train
Chinese Phrases
Hello: Ni hao
Thank you: Xie xie
Yes: Shi
No: Bu
Bye: Zaijian
Cheers: Ganbei
Posts from China