Top 10 free things to do in Singapore
Many people moan that Singapore is boring and there's nothing to do. Ignore them. I just went there and the list of things to do in Singapore is absorbingly long. Sure, I only went there for a stopover and sure it ended up costing me extra $ thanks to unexpected luggage fees (not cool, Jetstar!). But at the end of the day it was TOTALLY worth it.
I had little over 6 hours so before I arrived I made an ambitious itinerary of free things to do in Singapore:
Chinatown: Check
Little India: Check
Gardens by the Bay: Check
Marina promenade and night skyline: Double check
This post contains referral links for products I love. Adventurous Miriam earns a small commission at no extra cost to you if you make a purchase through my links. Thank you for your support ♡ Learn more
How to get around in Singapore
Singapore is by far one of the most organised and structured countries I've visited. There are several ways to get around town, but I found that the metro (MRT – Mass Rail Transport) was the easiest, fastest and cheapest.
It only took me 5-10 minutes to get into town from Changi airport, and I bought one-way tickets at the General Ticketing Machines (GTMs) which can be found at every station. The price varies from $1 – 3 depending on the destination.
Tip: Remember to have local coins for the GTMs.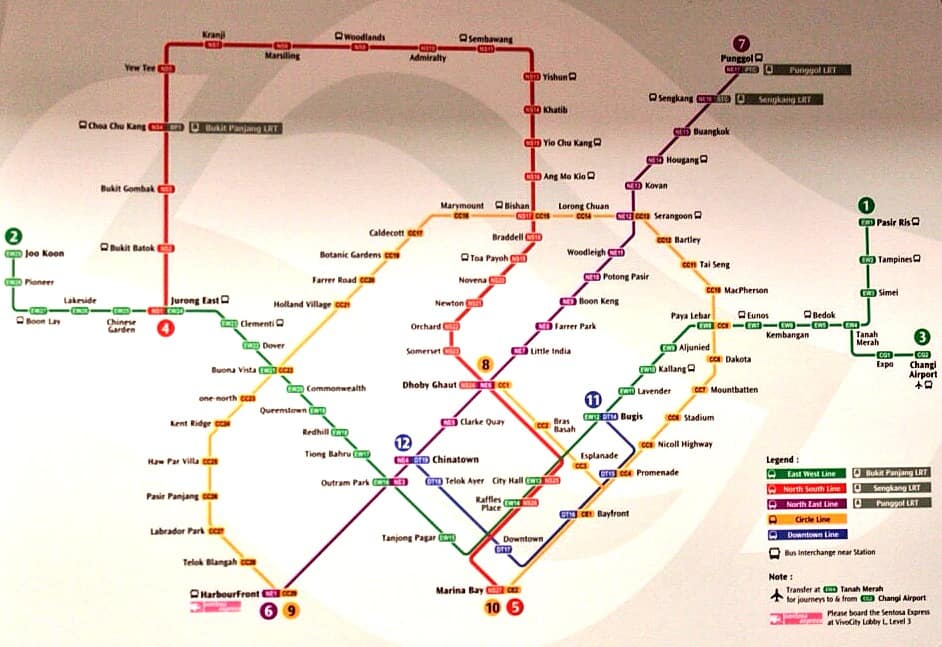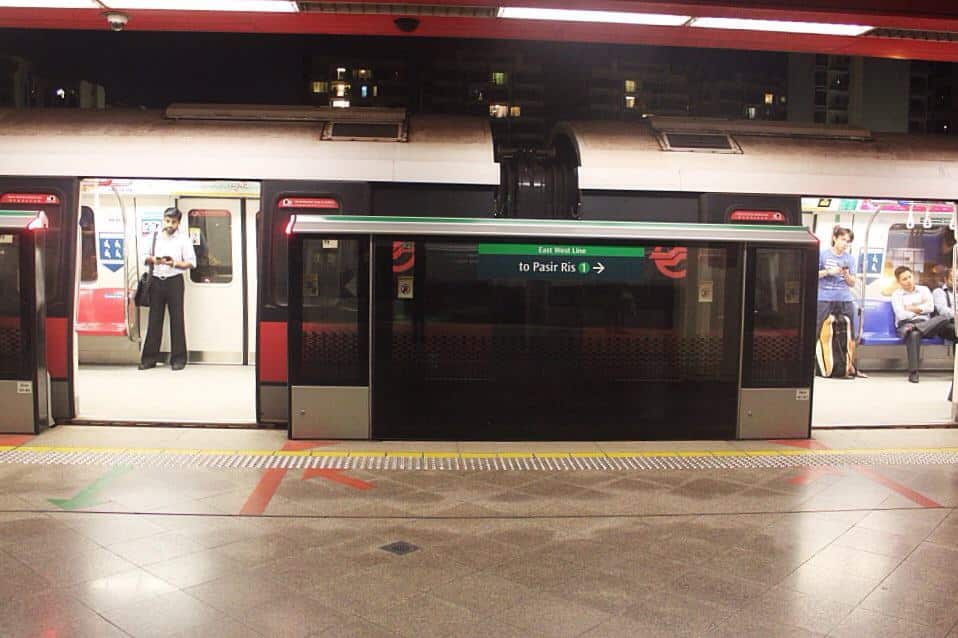 1. A Mix of Cultures
The culture of Singapore is a melting pot of Chinese, Malay, Indian, Arab and British culture. This is clearly seen in the various religions and temples around town, but also in the local cuisine which is influenced by all of these traditions. In Singapore, there are several ethnic neighborhoods, including Chinatown, Arab street and Little India.
First stop of the day for me was Chinatown.
Read next: Where to stay in Singapore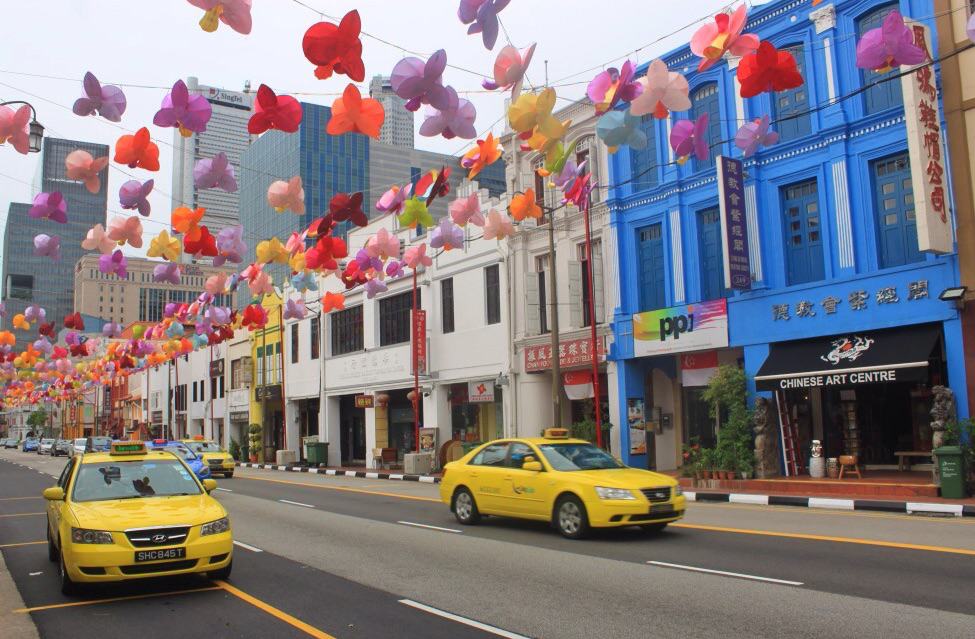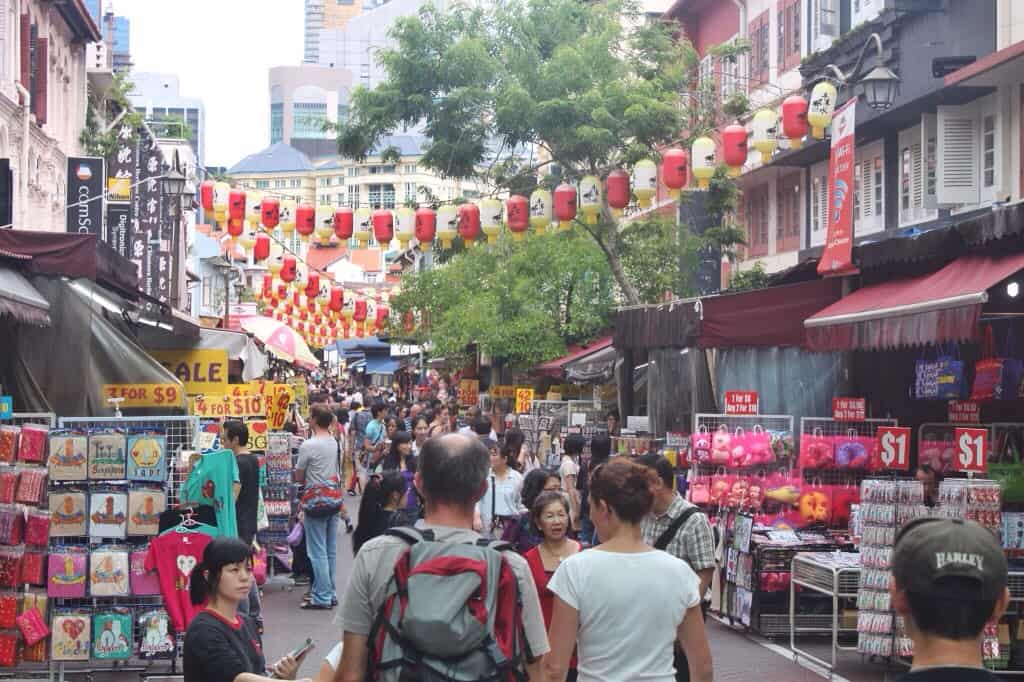 1. Buddha Tootle Relic Temple (Chinatown)
I headed straight to the Buddha Tooth Relic Temple; a place I've wanted to visit ever since I first saw pictures of it. To my excitement, the Buddhist temple and museum was as beautiful as I had imagined. Symmetrically built and rich in culture and art.
There was a ceremony going on with Buddhists reading and chanting in the temple on the ground floor. Normally, the dining hall in the basement, which is run by volunteers, is serving vegetarian meals. But today, everything had been moved outside, and there was a long table with food in front of the temple.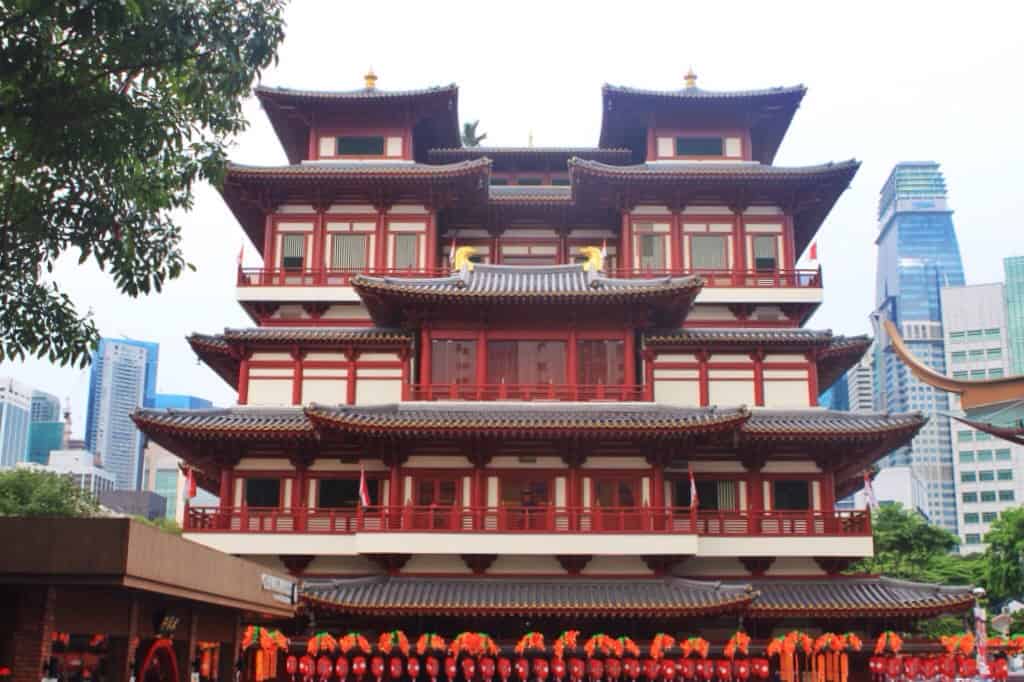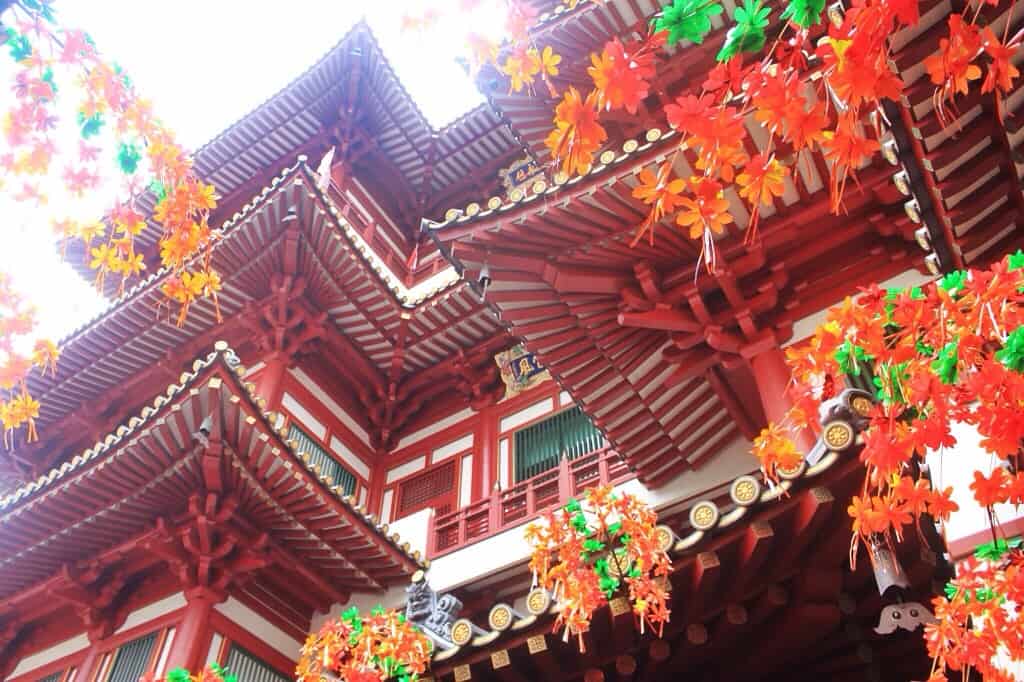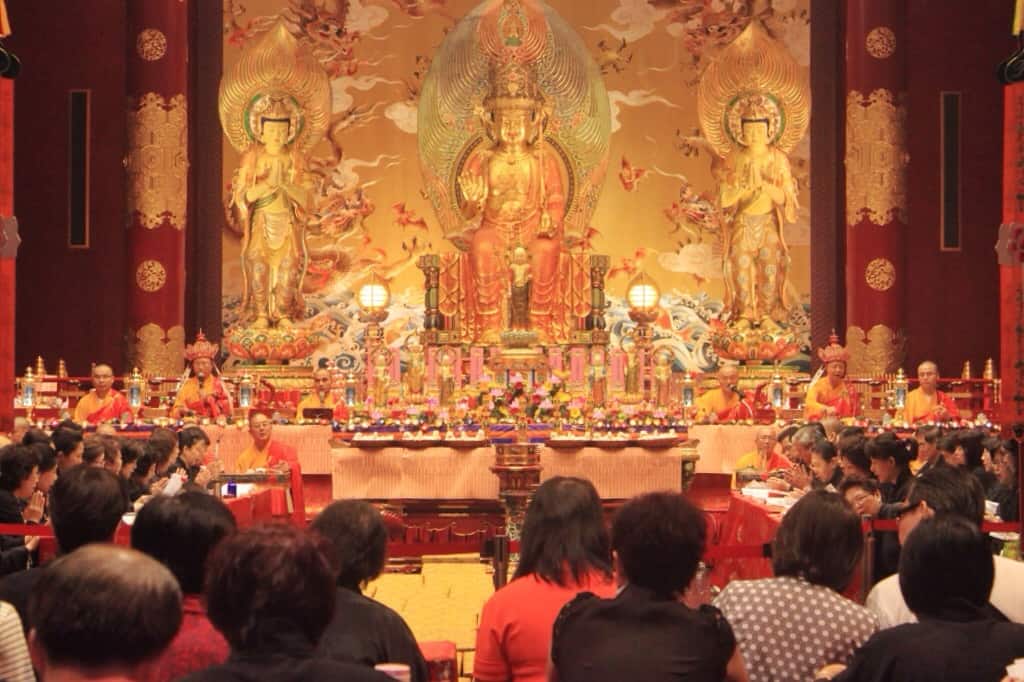 2. Sri Mariamman Temple (Chinatown)
Just down the street from The Buddha Tooth Relic temple, I came across the Sri Mariamman temple. As I learned, this temple is the oldest in Singapore and one of the most prominent places for Tamil Hindus. It was built to honor Goddess Mariamman – the deity of disease and protection.
It only took me a few minutes to walk around the temple, but I was instantly impressed by the colorful ornaments and beautiful interiors. The art on the walls and ceilings was simply amazing.
Note: Free entry, but it costs $3 to take pictures.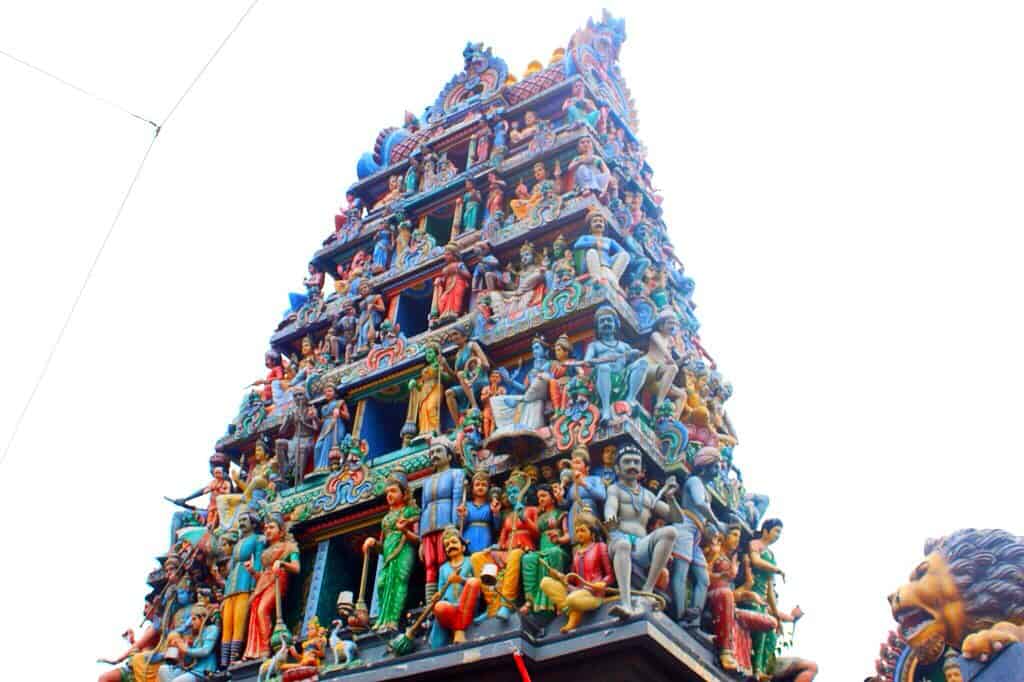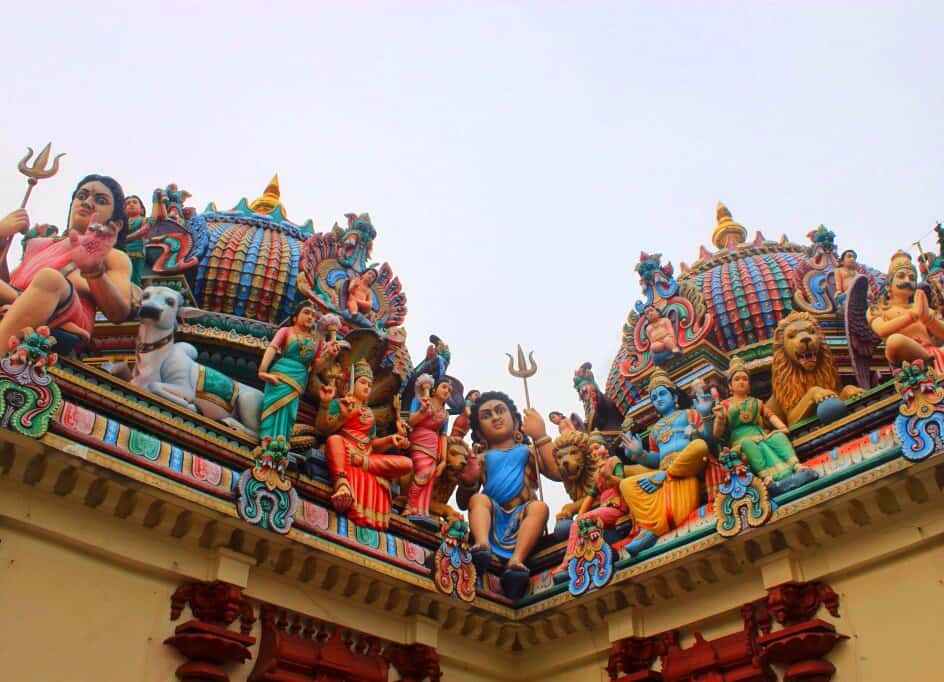 3. Free concerts at the Esplanade
If you like free concerts, the Esplanade is the place to go. Here, you'll find performances like dance, recitals, music, theatre and much more. Check out their schedule here.
4. Little India
A few weeks before I visited, I saw some colorful photos of Little India which made me put it straight on my list of things to do in Singapore! And I'm so glad I did, because it is without doubt one of the most vibrant and culturally authentic districts of Singapore. My only regret is that I didn't have more time to experience the atmosphere and try the Indian food.
Read next: 10 weird laws in Singapore that could get you in trouble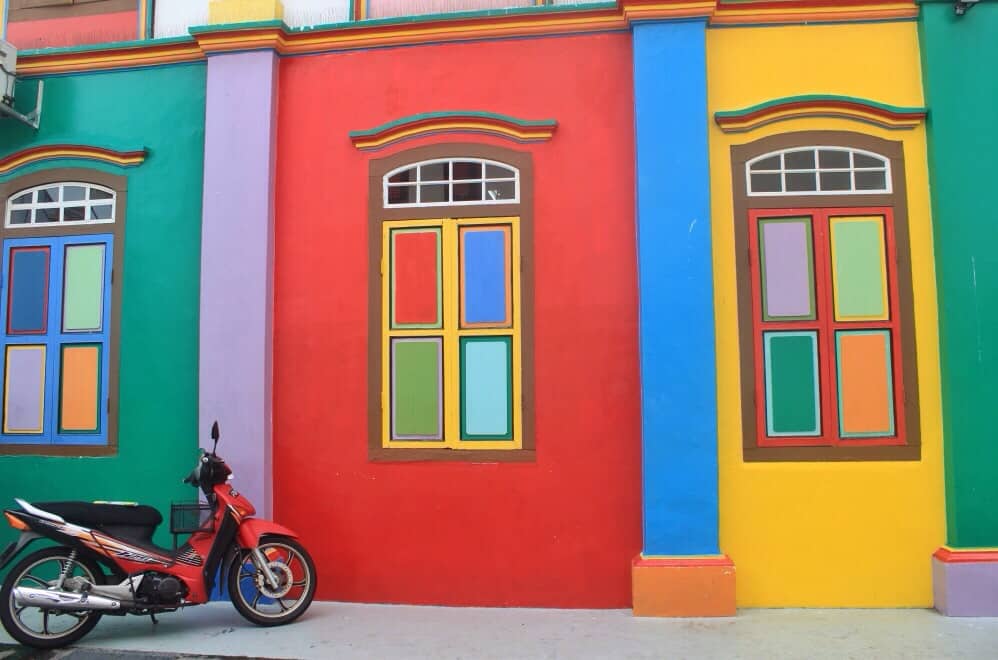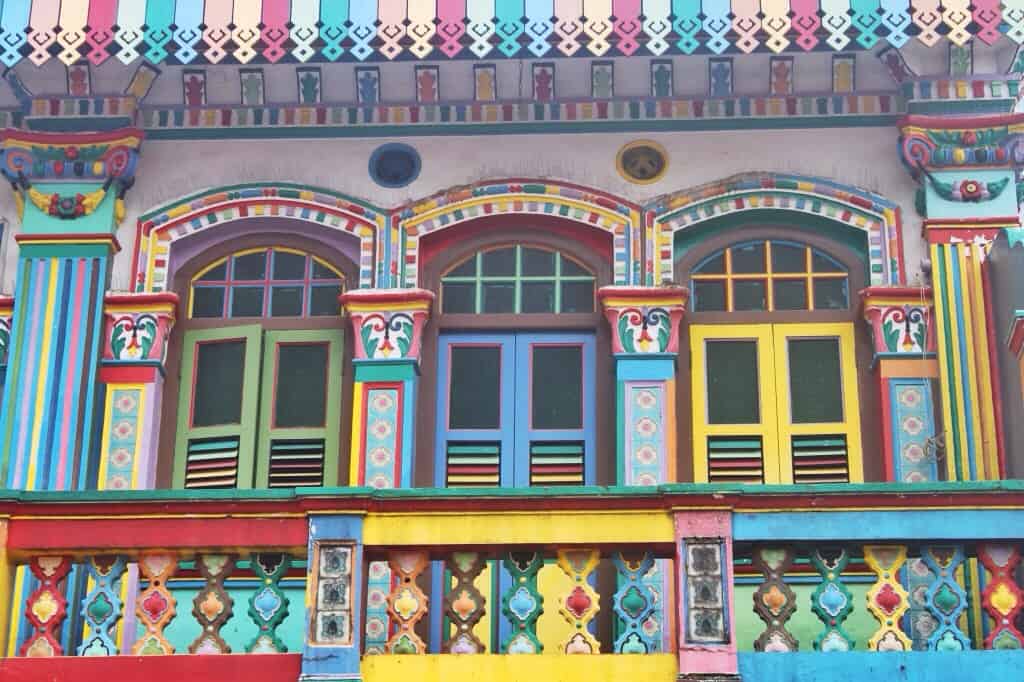 5. Haji Lane – Singapore's largest mosque
Haji Lane in Singapore's Arab district is popular for shopping and eating, but it also houses Singapore's largest mosque; the Arabian Nights-esque Sultan Mosque. It's free to enter and definitely worth a visit.
6. Singapore from the 56th floor (Orchard Road)
A true hidden gem in Singapore is the top floor of the ION Orchard Mall on Orchard Road. From here you have an excellent view of Singapore, plus you can get that famous, cool roof topper picture where your feet are hanging over the edge.
7. Singapore Botanic Gardens
Singapore is super green and its botanic gardens are the perfect spot to catch free concerts or have a picnic. The Singapore Symphony Orchestra often holds free concerts here.

8. Free Meal And Learn About Buddhism
Giving is one of the key elements in Buddhism so many temples offer food to visitors. Anyone can visit and enjoy a free vegetarian meal at The Singapore Buddhist Lodge and Kong Meng San Phor Kark See Monastery, you don't need to be a buddhist. If you can though, leave a donation.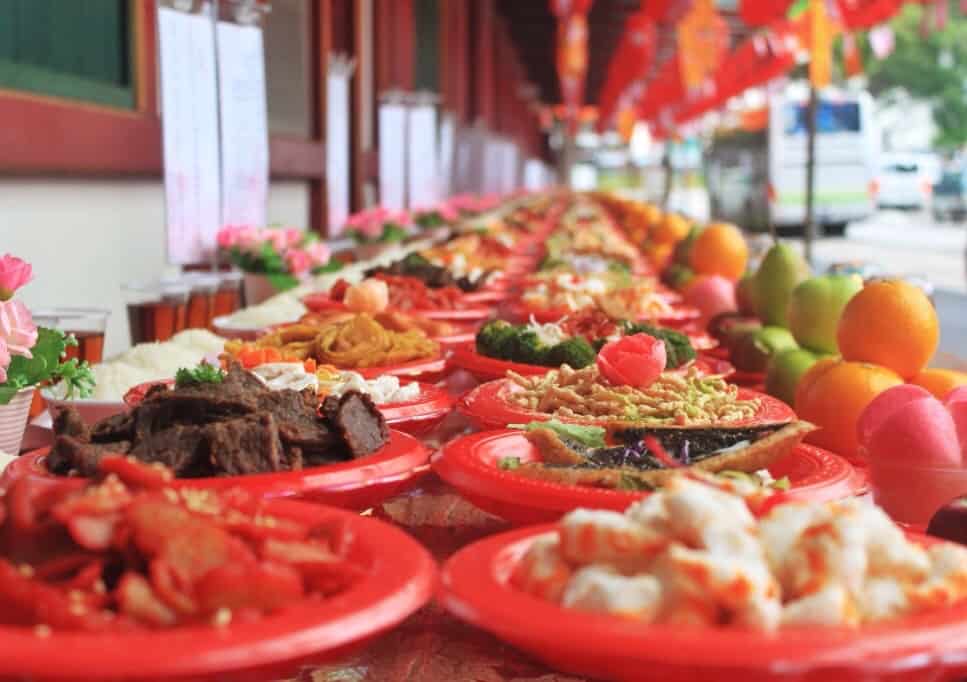 9. Gardens By The Bay (Marina Bay)
So far everything had been fun and exciting, but the highlight of the entire day was a garden.
I know, that sounds strange. But hear me out.
Singapore is a green city with lots of well-kept gardens and parks. One of its prides is called Gardens by the bay.
This isn't just any garden, folks. This one has super trees with hanging bridges and magical lights that turns into a vibrant and tranquilizing light show at night. The garden has an abundance of colorful orchids, artwork and more than 700,000 tropical flowers from around the world, not to mention a cloud forest and a flower dome.
See, I told you it was special.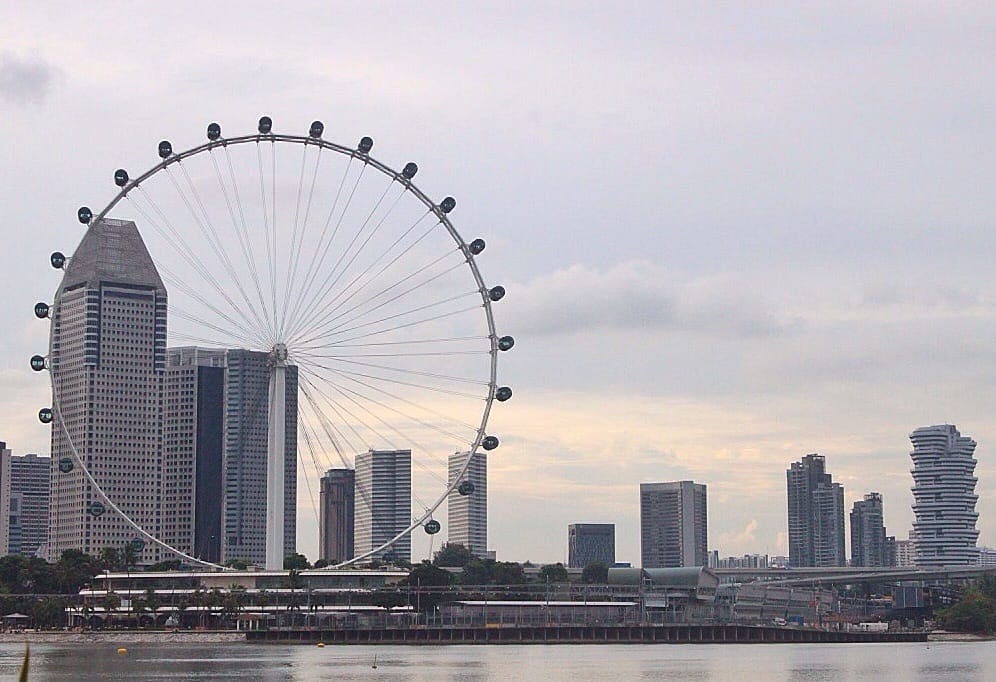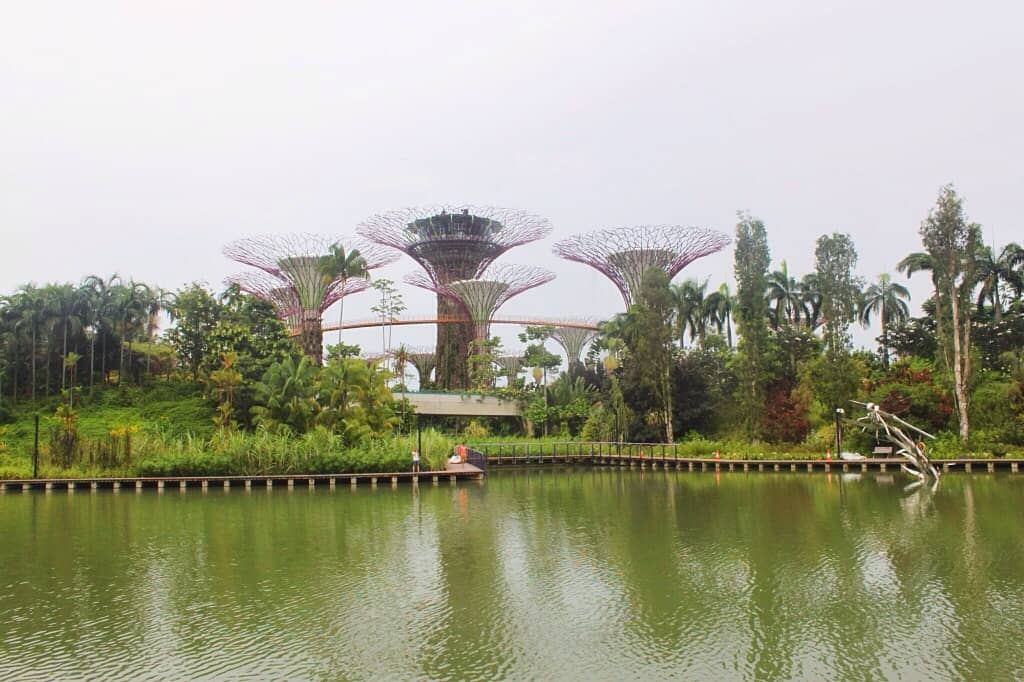 Entering the 54-hectare Gardens of the Bay is like stepping into Pandora, the lush wonderland depicted in the movie Avatar.
I had an ambition of getting to the Marina promenade, but I simply couldn't drag myself away from the massive Super-trees that illuminated with spotlights and neon lights. I don't think I've ever seen anything like it.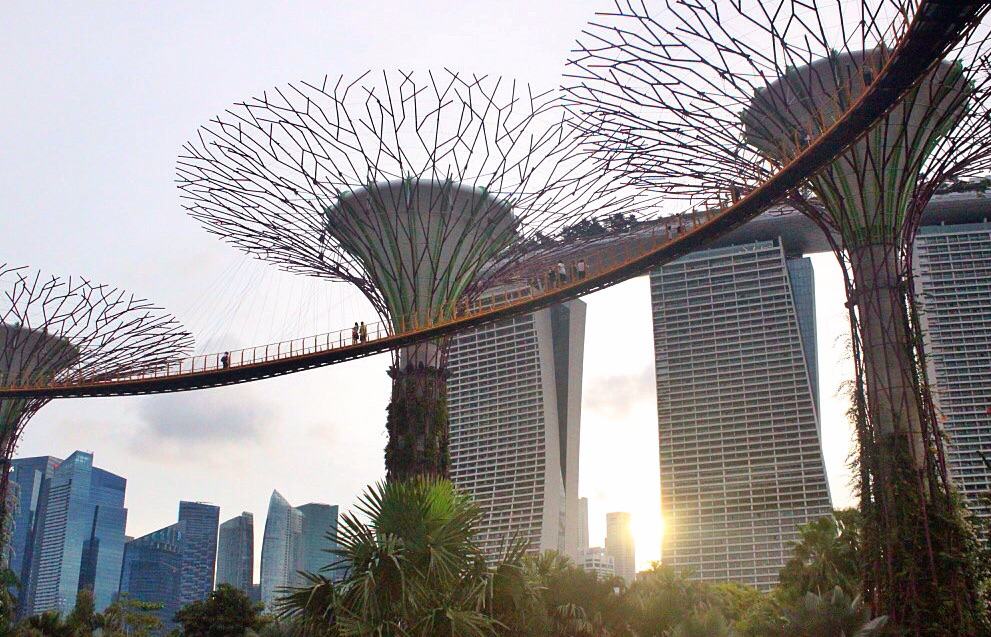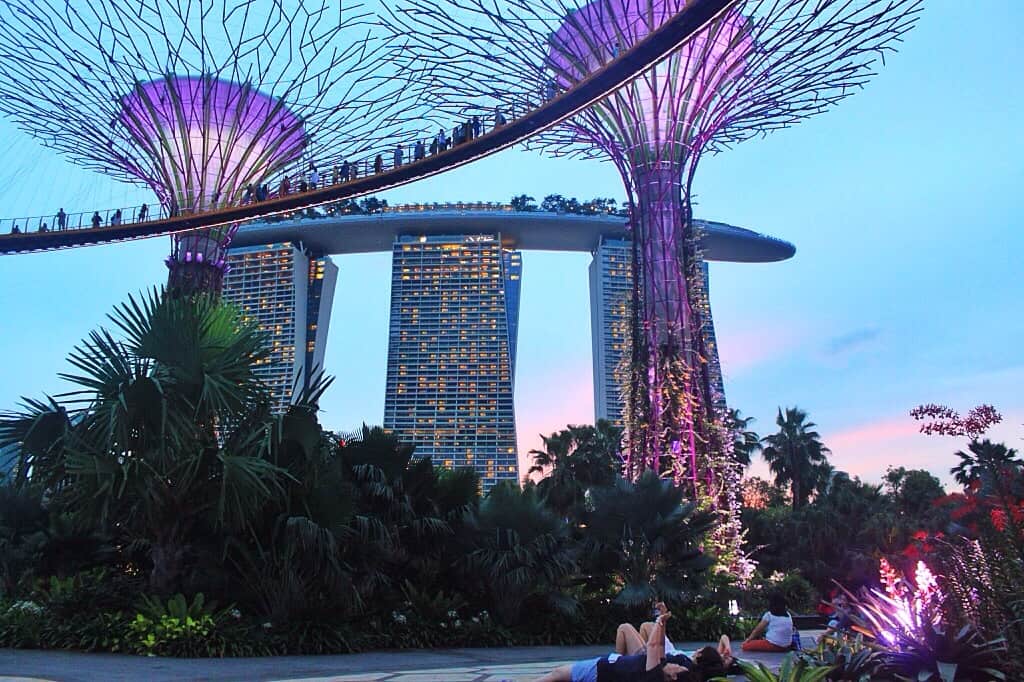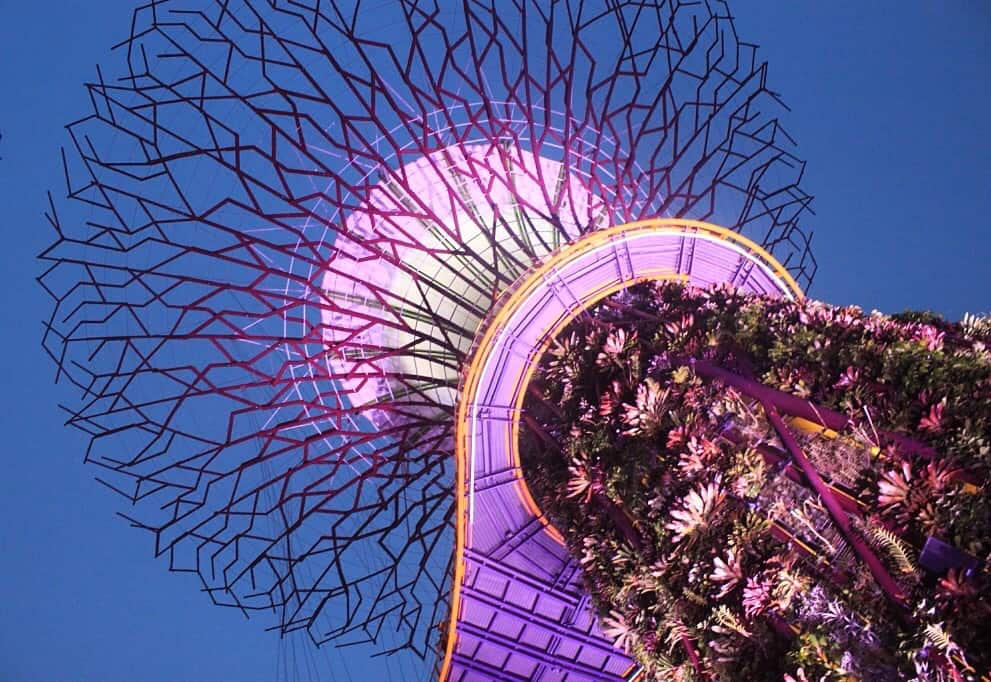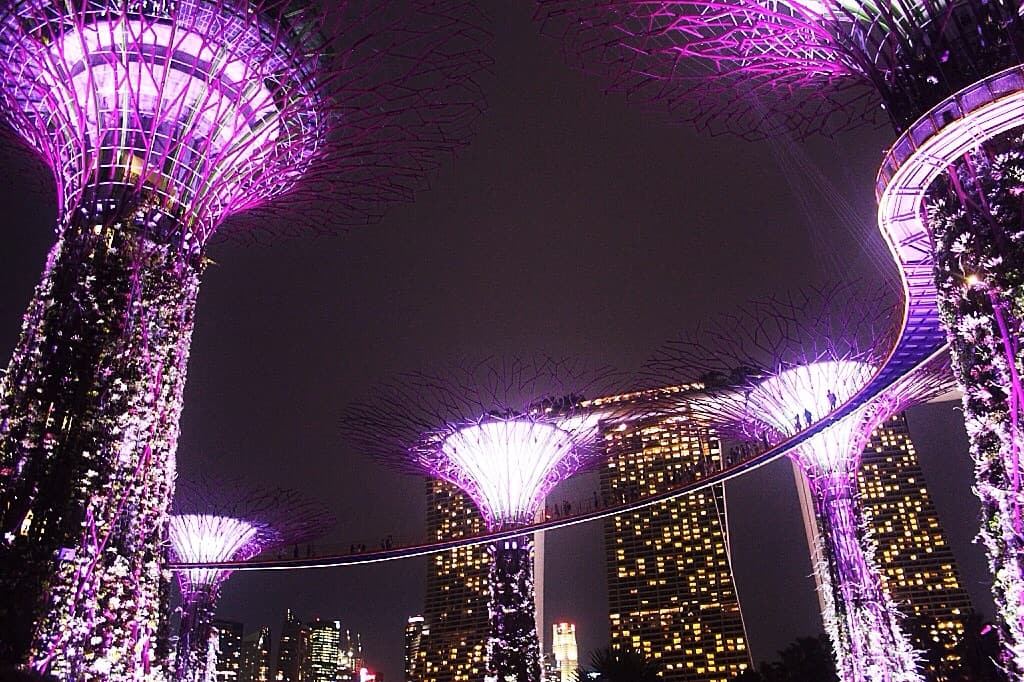 10. Experience Singapore at Night
Singapore is absolutely exciting at day, but when the sun sets… You guys, it becomes a completely different place. Everything glows.. Ferris wheels, the skyline, skyscrapers, magical trees.. All in different colors and futuristic shapes, with the Bay south area being the most magnificent of all.
If you ask me, Singapore is the most beautiful city by night that I've ever been to. Take a stroll down the marina and make sure to visit Gardens by the bay. You won't be disappointed.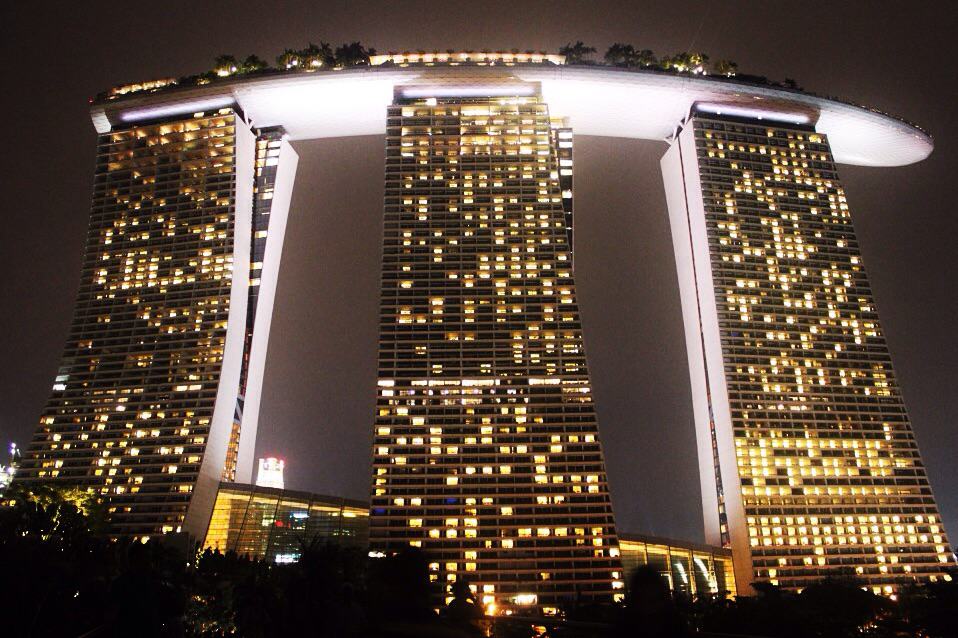 Things To Do in Singapore – Why You Should Go
All in all, my day in Singapore had been absolutely perfect and I could easily have stayed for several more days. If you get the chance to visit Singapore, even just for a few hours, I highly recommend you go. There are so many things to do in Singapore and it's quite different from other Asian countries, which makes it unique.
I for one am definitely going back.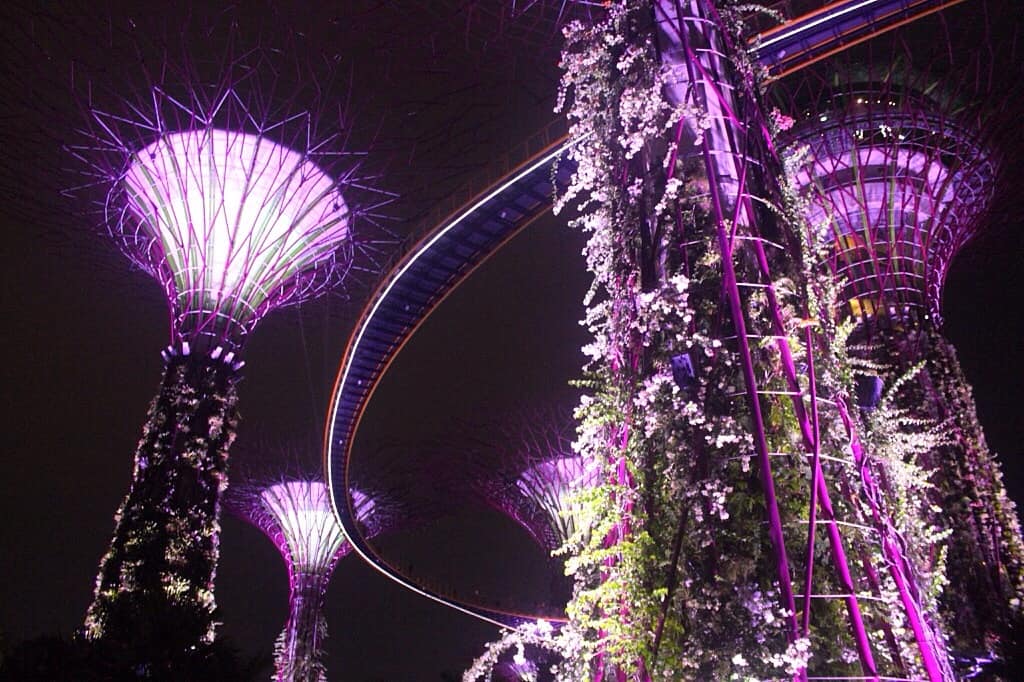 So, adventurers… Have you ever been to Singapore? Would you go?
More posts from Singapore you might like
Save it!