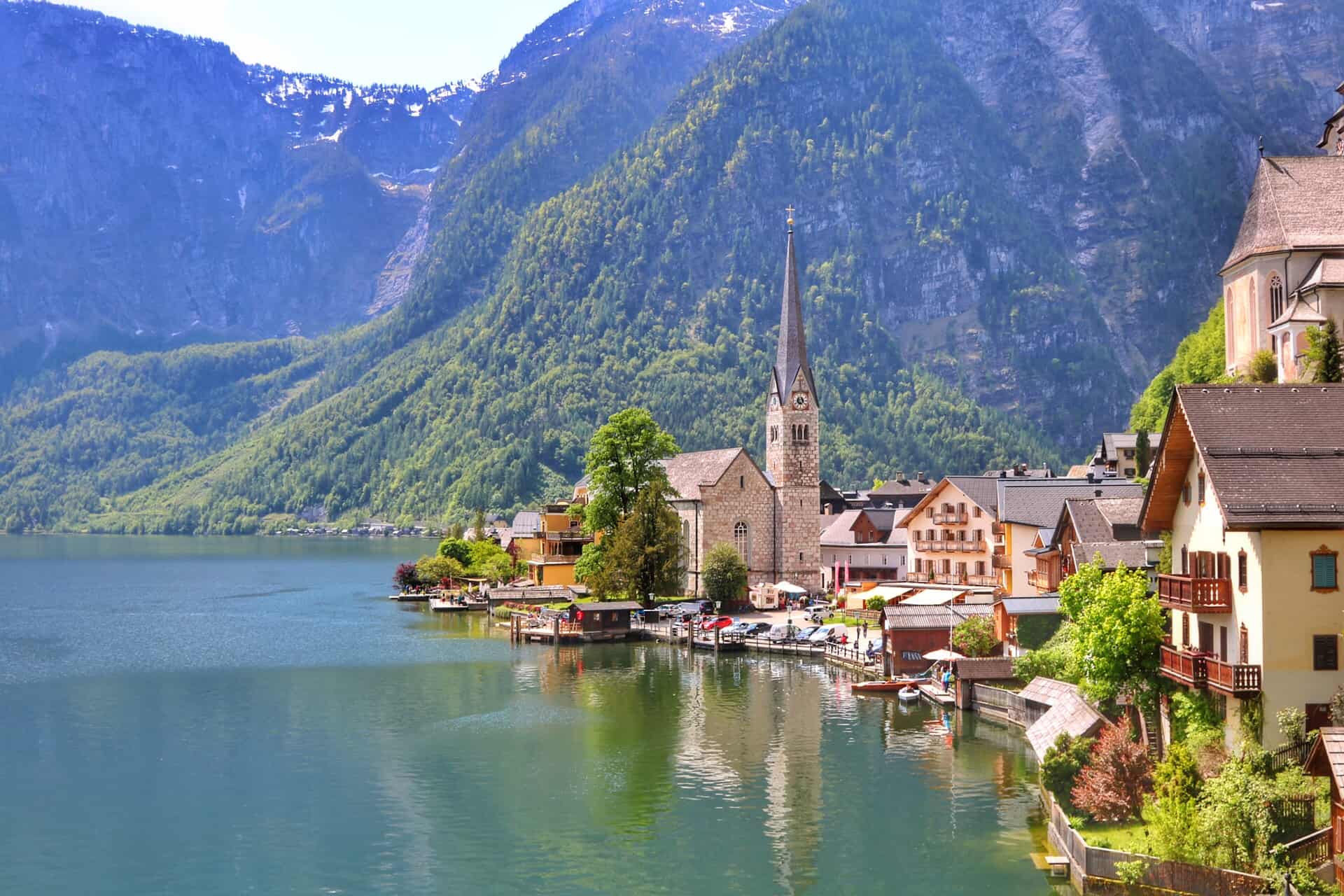 Welcome to Austria
Austria is stunning. The almost heavenly landscape of hills, snow-capped peaks, and endless expanse of natural beauty was made famous by The Sound of Music. Besides that, it has magical towns of wood and cobblestones that are lost to time and are home to one of the finest composers to have ever lived: Mozart.
Amazing experiences in Austria
Fairy tale towns
Austria is a country with its history well and truly intact. It's a traditional place with its historic architecture firmly intact. Fortunately for Austria, all of this architecture is flat-out gorgeous. And no town demonstrates this more than Hallstatt, a quiet town with a gorgeous backdrop of mountains on the edge of the river Main.
The Sound of Music
If one artist exemplifies the entire nation of Austria, it's Wolfgang Amadeus Mozart, an 18th century composer whose work defines classical music. Exploring the hills and towns of Austria, it's not hard to see where he got his inspiration from. Nothing pairs together better than the music of Mozart and the town he was born in, Salzburg. There, the hills truly are alive with the sound of music.
The classiest capital in Europe
Vienna is a city like no other. It's a place that knows how beautiful it is and is happy to flaunt it. The Danube River, Schonbrunn Palace, St. Stephen's Cathedral, there isn't beauty like these places anywhere on earth. On top of this, no city has had classier residents throughout its history than Vienna: Mozart, Beethoven, and Freud to name a few.
World-class skiing
There are a lot of great places to ski across Europe, but few would argue against the opinion that the best of the lot can be found in Austria. With so many of its villages and towns settled in the mountains, it's not hard to see how they all seamlessly transform into idyllic ski resorts come the winter, and where better place to ski than an Austrian village?
Best sights in Austria
Vienna (capital)
Vienna is a classical city in every sense of the word. From its classical music to its classical architecture, it's a calm and tranquil capital overflowing with artistic and musical history.
Innsbruck (477km from Vienna)
An alpine city that's one of Austria's best skiing spots. Innsbruck is a city framed by wild and green mountains, with colourful imperial architecture that makes for a fairy tale experience.
Salzburg (297km from Vienna)
The birthplace of Mozart is a charming and beautiful town indeed. Separated by the Salzach River, you'll find baroque architecture in Salzburg old town and 19th century buildings in the new city.
Hallstatt (290km from Vienna)
Hallstatt is a dreamlike town that sits on the bank of the River Main. When you picture Austrian towns, it's probably Hallstatt that you're thinking of, with its medieval architecture and mountains on every side.
Mostviertel (66km from Vienna)
This wide area of lower Austria is a tranquil yet dramatic landscape of beautiful hills, a backdrop of distant mountains, quaint and idyllic villages, and fields of flowers. Heaven, in other words.
How to get around
I always use Rome2Rio for traveling Europe. This site/app is so easy to use. It quickly comes up with a variety of transport options to suit your time and budget. All costs are shown, even taxis.
Best time to visit
While the most magical time to visit Austria is at Christmas when the towns and cities light up with Christmas markets and trees covered in white lights, it can be limiting for people wanting to enjoy the nature of this gorgeous country.
April and May as well as September and October are ideal for hiking with warm but not humid weather. Whereas the high season of July and August have the most consistently sunny days and warmest weather, but prices are higher, and cities are crowded as a result.
Practical info
Language: German
Currency: Euro
Plugs: Standard voltage of 230V (I recommend buying a universal adapter)
Population: 8.7 million
Important telephone numbers: 122 for fire, 133 for police, 140 for mountain rescue, 144 for ambulance
Visa: Members of the EU can stay indefinitely in Austria without a passport. US citizens can stay visa-free for up to 90 days.
Rough Budget
Hotel:

$90-150

Food:

$10-25

Activities: e.g. $40 for a classical concert
Transportation:

$5-20 depending on distance
German Phrases
Hello: Hallo
Thank you: Danke
Yes: Ja
No: Nein
Bye: Auf Wiedersehn
Cheers: Prost
Posts from Austria