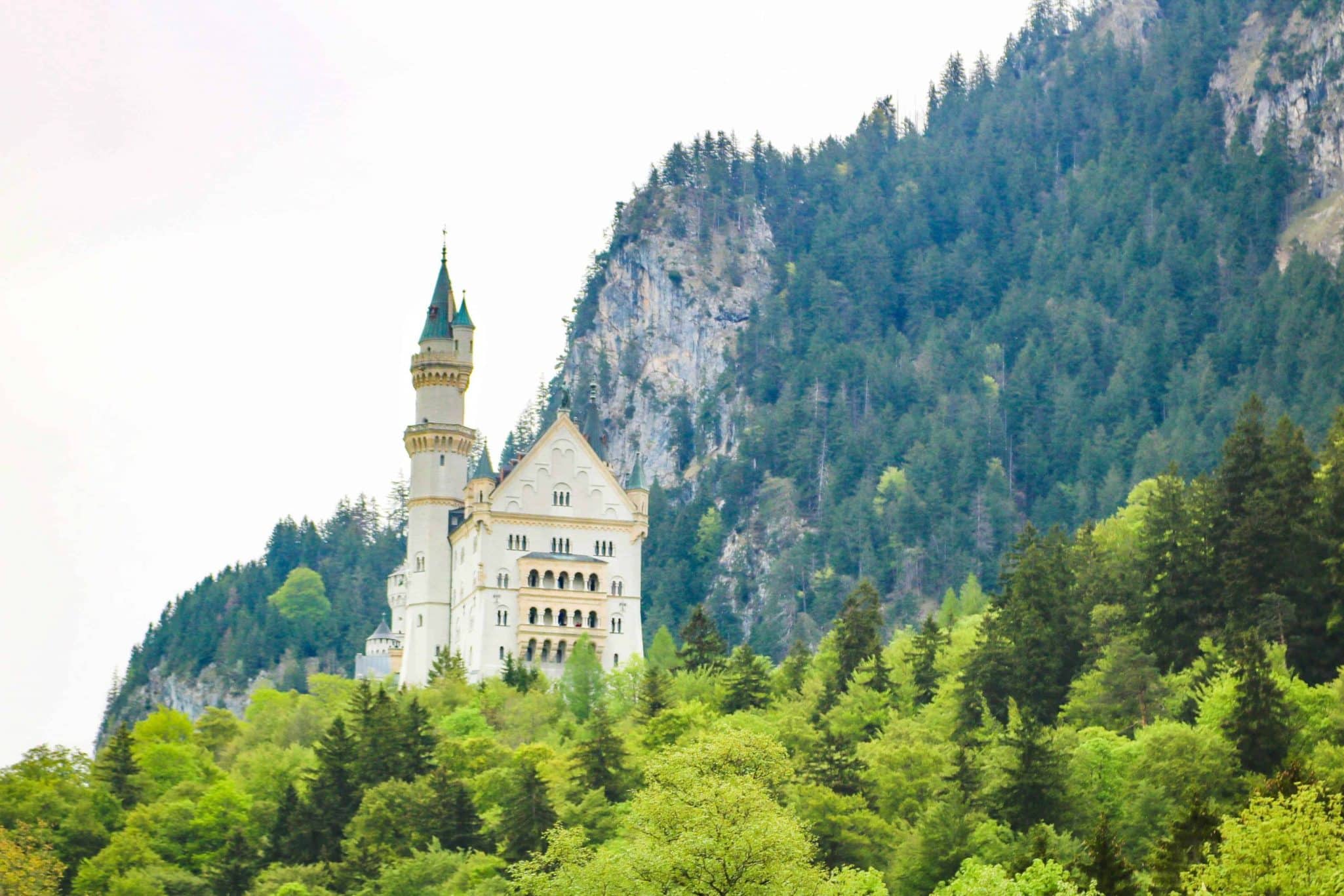 Welcome to Germany
Ah, Germany, in many ways the heart of Europe. A place of great music, literature, art, and philosophy. Gothic castles, dense forests, heart foods, and the best beer on Earth. Germany's history is also one of its biggest draws: reminders of World War II, the Berlin Wall, and monuments to its great writers, composers, and philosophers. It's a country that's friendly, safe, organised, and artistically exciting. Germ
Amazing experiences in Germany
The Romantic Road
The Romantic Road is a modern adaptation of the old Roman Road which crossed through Bavaria. Today, it's a dazzling route which cuts through forests and hills between beautiful old medieval towns such as Bamberg, making for one of the most romantic and picturesque journeys in Europe. It's a wonderful way for tourists to explore the lesser-known parts of Germany.
The wonders of bratwurst
German food is famous across the globe as the working man's food. Pork sausages, potatoes, cabbage, and beer. But all of these things have been tinkered and experimented with so much over the years as to make a perfect concoction of exciting and delicious feats like bratwurst and the possibly superior curry wurst, as well as sauerkraut and the best beers in Europe! Without these foods, we wouldn't even have German Christmas markets!
World War II sights and memorials
Germany's history regarding World War II is dark and upsetting, yes, but the country understands that remembering these atrocities means they won't happen again. So, when you visit Berlin, make sure to visit the Reichstag and the bunker where Hitler hid for months in the heart of Berlin. In Bavaria, many towns were destroyed and now rebuilt stronger and more beautiful than ever before.
Beautiful forests and magical castles
When you think forests, you think Germany. The dense and mysterious black forest is the source of many a magical fairy tale story, and for good reason. It's vast, dark, and exciting! Neuschwanstein Castle, as well, is the single most fairy tale castle in Europe. There may not be a more beautiful building in Germany.
Best sights in Germany
Berlin (capital)
The hipster capital of Europe is a city bursting with exciting art, music, and literature. The historic walks along the ruins of the Berlin Wall are captivating and the people are more than kind.
Bavaria (584km from Berlin)
Otherwise known as Bayern, this area of Germany is the most picturesque in the country. Home to the town of Munich, Nuremberg and the splendid fairy tale castle of Neuschwanstein.
Hamburg (288km from Berlin)
A town with a new town that's just as impressive and beautiful as its old town. St. Michael's Church is a breath-taking piece of architecture and the canals criss-cross the city in captivating ways.
Cologne (574km from Berlin)
Cologne's history can be traced back two thousand years, and its cathedral is as beautiful as its history is deep. In cologne you'll find the Museum Ludwig which displays artwork from Picasso himself.
Frankfurt (545km from Berlin)
The birthplace and hometown of beloved German writer Goethe is a dynamic and modern city of bright lights and exciting bars and cafes. Then there's its historic old town, home to a gorgeous Christmas market.
The Romantic Road
A perfect journey across Bavaria which allows those who follow it to see all the hidden gems of Germany: all its wild and lush countryside, and all of its quaint historic towns and villages.
How to get around
I always use Rome2Rio for traveling Europe. This site/app is so easy to use. It quickly comes up with a variety of transport options to suit your time and budget. All costs are shown, even taxis.
Best time to visit
Most people try and visit Germany from May-October to catch the best weather since the country gets very cold, dark, and wet in the winter. If you really want to avoid the rain then it's best to travel July and August, although it is one of the busiest times in terms of tourism.
However, if you love Christmas Markets (and who doesn't) then heading to Germany in December is an absolute dream.
Practical info
Language: German
Currency: Euro
Plugs: Standard voltage of 230V (I recommend buying a universal adapter)
Population: 82 million
Important telephone numbers: 112 for all emergencies
Visa: Members of the EU can stay indefinitely in Germany without a passport. US citizens can stay visa-free for up to 90 days.
Rough Budget
Hotel:

$30-100

Food:

$5-25

Activities: e.g. $27 to climb the Berlin TV Tower
Transportation:

$5-20 for a train, depending on distance
German Phrases
Hello: Hallo
Thank you: Danke
Yes:

Jah

No: Nein
Bye: Auf wiedersehn
Cheers: Prost
Posts from Germany