Today is a big day around here: My blog is 1 year old!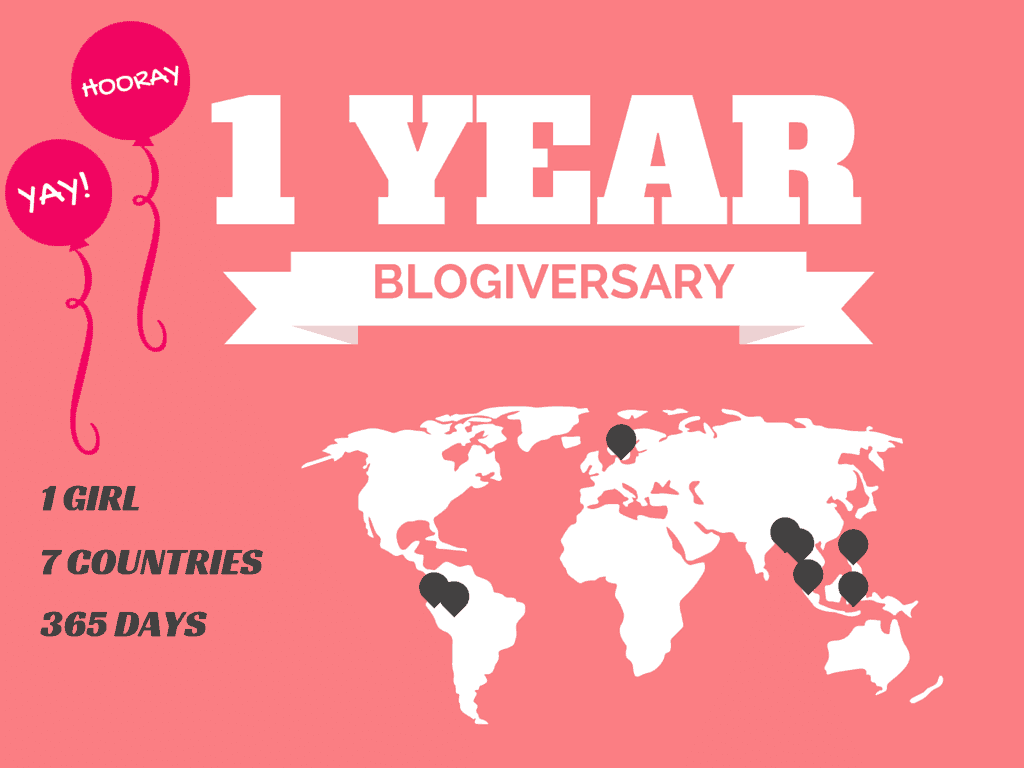 A year ago, I decided to become a blogger.
I'd thought about blogging for several years, but I didn't think anyone would read my stories so I simply forgot about it… Until November 12th last year. After buying a domain and discovering the fun in blogging, it soon became an important part of my life. Today, this is a way to express myself, share my travel stories and become a better writer and photographer. I don't see myself giving that up any time soon.
According to statistics, most bloggers quit within their first year so today has been an important milestone to reach. Not that I ever doubted my determination or endurance, but it has been rough at times. Surviving the first year of blogging does not only mean that the worst struggles are over, but it's also easier to get deals with sponsors and travel agencies, which I plan to do in the upcoming year.
This post includes my social media statistics, an overview of where I've been the past year and my goals for the upcoming year.
Yay, happy day!
The following two tabs change content below.
I'm Miriam Risager, and this site has been my scrap-book, playground and home since 2013. I launched this blog as a way to share my journey, as well as share the hows, whys and wheres for other travelers.