First time traveling solo gave me an anxiety attack
This week has been filled with so many emotions ranging from despair and loneliness to joy and serenity. I have finally faced my fear of traveling alone and the transition has been much more intense and difficult than I had ever imagined.
I've always thought that it would be easy for me because I've traveled so extensively throughout the years, I know my way around Asia and I'm very independent as a person. But reality turned out to be strikingly different, and when it hit, it hit me hard!
Thomas was flying home a few hours before I left for Bali, and when he disappeared behind that elevator door in Bangkok, I felt like I got the wind knocked out of me. I felt sick, my heart raced like crazy, I couldn't catch my breath and I started hyperventilating…
I was having an anxiety attack.
It was right there and then that reality kicked in and I realized he was really gone and I was all by myself. Without a safety net.
The first few days were rough and I could barely see through the tears. I was convinced that I'd end up changing my return ticket and leave within a few days, but then something happened. After flying to Bali and not daring to leave my room for two days, I finally went outside and walked down to the famous Monkey Forest.
As the name suggests, this forest is home to hordes of monkeys – both aggressive and territorial – and I've been dreading to go there by myself. Facing that fear and having a really good experience (aka not being attacked) was what it took for me to regain strength. After that, I found my inner courage and I was ready to take on the endless adventures of Bali as a solo traveler!
So, fasting forward: I have been in Ubud for the past week and what a lovely town this is! I've been attending yoga, meditation classes, getting hourlong massages and eating vegetarian food all week and my body and mind seems thankful. I'm in a good place right now both mentally and psychically, so I've decided to cancel Thailand and stay put for the next 2,5 weeks. Sorry, Thailand. Today, I go to Gili Trawangan which is a tiny island close by, but after that I return to Bali.
This post contains referral links for products I love. Adventurous Miriam earns a small commission at no extra cost to you if you make a purchase through my links. Thank you for your support ♡ Learn more
Bali
You'll hear all about my adventures in the days to come, but for now, here's my week in photos:
Breakfast with a volcano view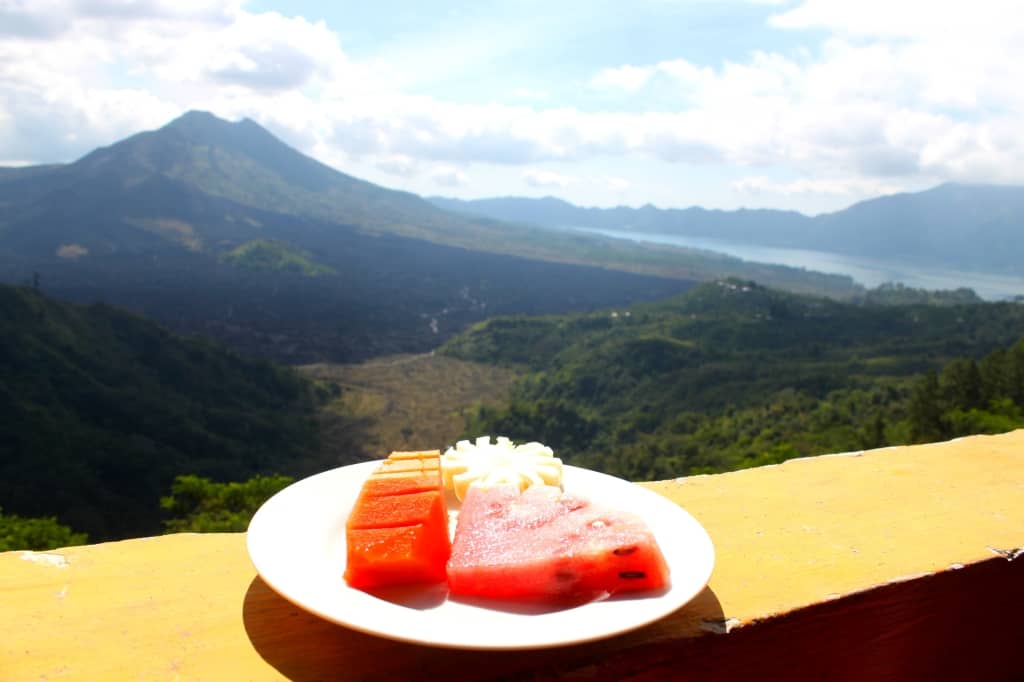 Visiting the Butterfly Park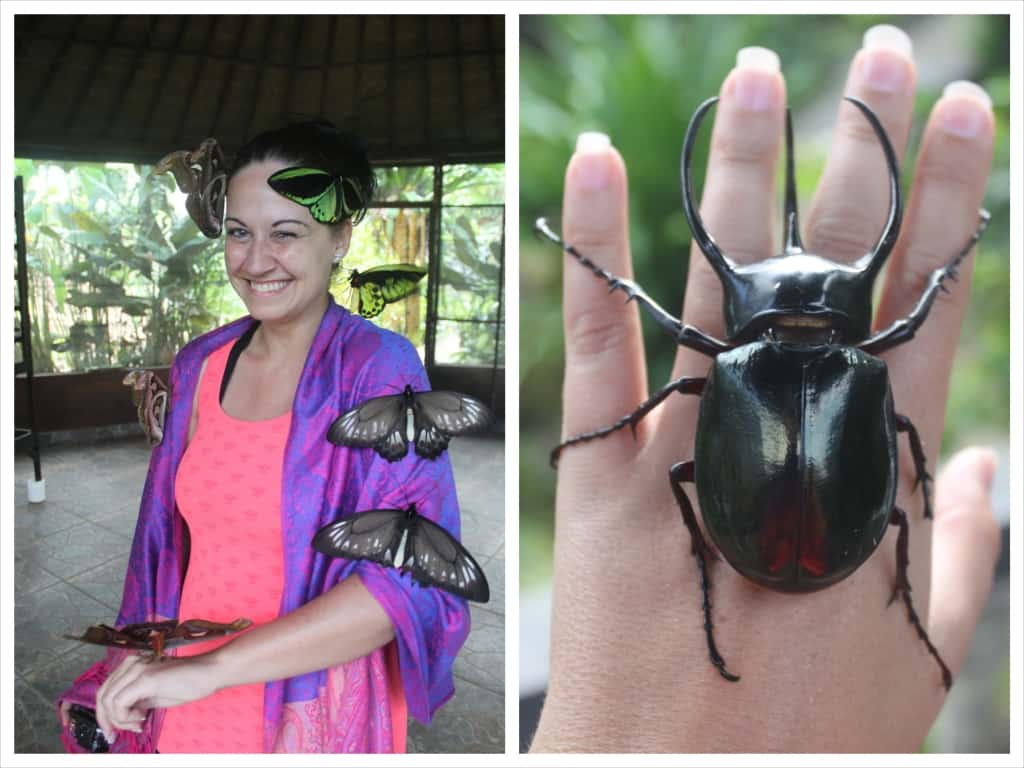 Mountain biking around the rice fields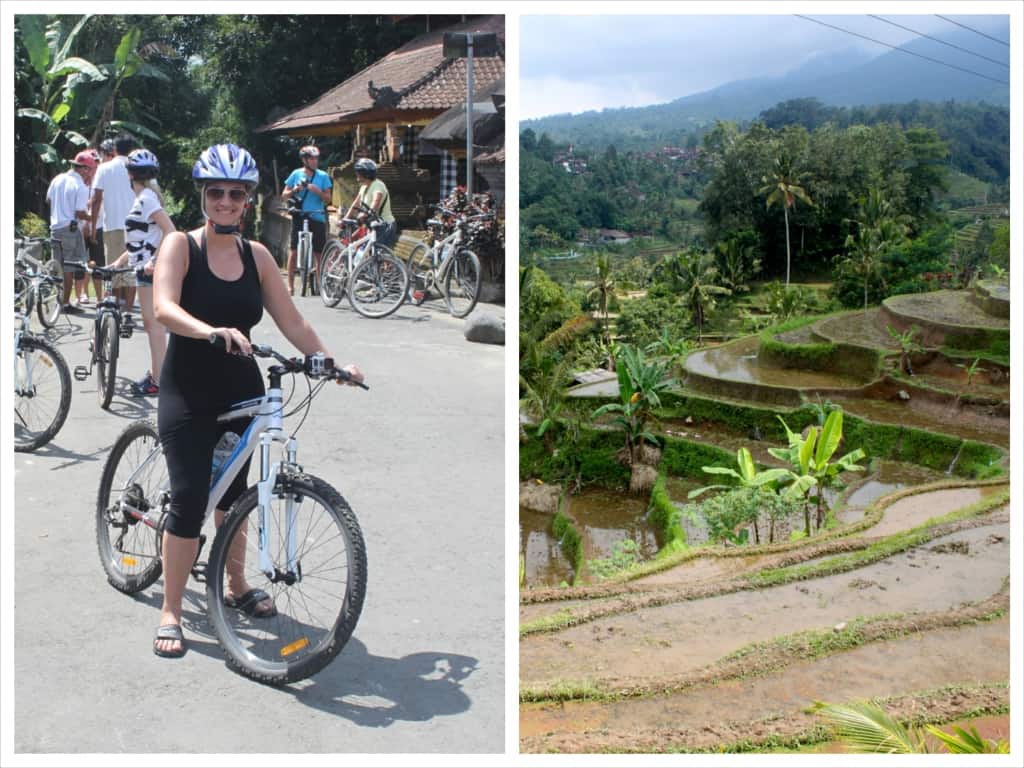 Taman Ayun Temple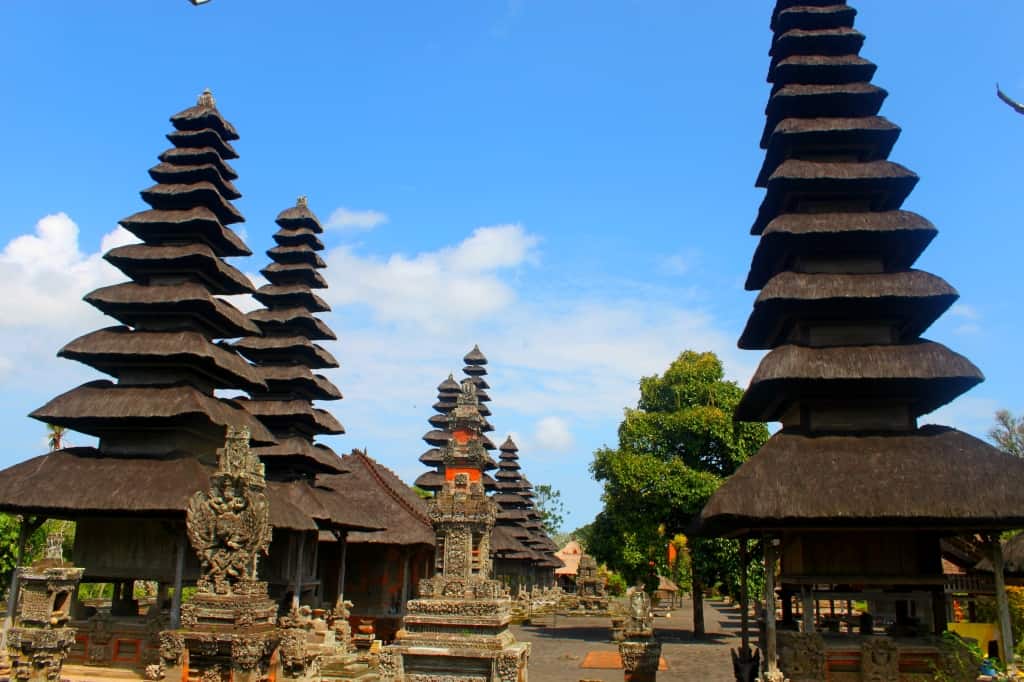 Vegetarian burrito – this week's favorite!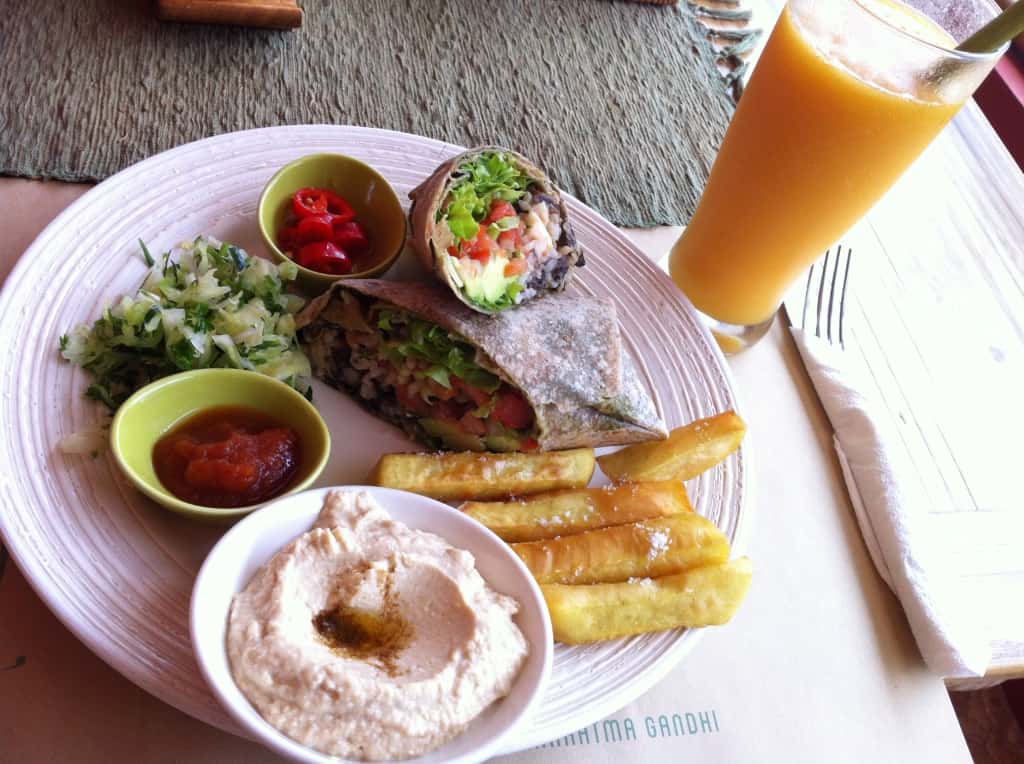 Activities by myself
I stayed at Petitenget beach, which according to most guide books should be the nicest in the area. After three weeks in Ubud, I couldn't wait to get a tan, try out some new water activities (OH, HAAY SURFING!), and swim in the ocean. So I got my bikini and headed straight for the beach.
The scene was amazing; the sun sparkling in the sky, and the refreshing breeze of salty air whistled through my hair and messed it up. It was the perfect beach day.
But where was everyone? I couldn't spot a single person. Like, zero. No one there.
The closer I got to the shores, the clearer it got to me: something's not right. Could it be the water? Is it too cold? Too much seaweed perhaps? Do they have SHARKS?!
And that's when I saw them. The waves.
I might get dramatic on you for a second here, but they were monstrous. Atrocious. I'm not talking about cute little splashes here. I'm talking meter-high waves that slammed onto the beach with a giant roar, each embodying a destructive power nearly beyond measure.
There was NO WAY I was getting in that water, not even for a little toe dipping!
And if I've ever tried to convince you that I always take on thrilling adventures, now's not the time to bring that up.
Eating alone
The next day I went to a rooftop bar for lunch. Now, I tried my best to blend in with my Havaianas and casual tank top.
Easy? No
Possible? I hope.
To my relief, my appointed waiter was really friendly and chatty. We ended up talking about where I came from and that he'd visited Denmark once. Lunching at a rooftop bar actually turned out to be a great experience.
Awkwardness = crushed.
Alone at the beach club
With me leaving Bali the next day, I decided to spend the evening sipping expensive cocktails, watching the sunset and listening to groovy tunes at a beach club.
I chose Potato Head, one of the most prominent hotspots on the island. The club is not visible from the road and I had to walk for 15 minutes down a lovely tree-lined avenue before getting to the entrance.
When I got there, I instantly looked up…
Towering over my head was a Colosseum-like structure, made from old wooden shutters. The shutters were fashioned in different colours giving the place a rugged look from the outside, but the inside was a whole other deal…
So here I was having a great time with lots of people around me.
To be totally transparent, I initially felt a little sad about being there alone. With no one to talk to. While everyone else was having fun with their friends.
But you know what? When I got there, after ordering one of the priciest beers I've ever had, I stepped back and saw the big picture: No one was looking at me funny and I didn't feel awkward sitting by myself. I was actually fine just being in my own company. I was fine on my own.
As I was watching the sun set over the raging waves of Bali's shores, I looked back at the three weeks I had spent on this island. Although I didn't feel completely at home in Seminyak's posh surroundings, this was the perfect way to bid Bali goodbye. I wondered, would I ever return? And will I smuggle in my own beer the next time?
The answer to both questions is…. absolutely!
Traveling alone for the first time? Read how to prepare here.
Have you ever done something you were really afraid of?
Read more posts about solo travel