Psst! This post probably contains affiliate links, which means I earn a commission (at no extra cost to you) if you click through and make a purchase. As always, I only recommend products and services I trust.
While we were in Cambodia, Thomas wanted to visit the Siem Reap War Museum. To be honest, I wasn't exactly psyched to go, but I went there with an open mind. The War Museum – not to be confused with the Landmine Museum – is on the outskirts of the city. We took a tuk-tuk for a few dollars and was appointed a free guide at our arrival.
The entrance fee is $5.
A SOLDIER'S STORY: THE CAMBODIAN GENOCIDE
At first impression, it didn't look like much.
The military equipment was damaged and in poor shape. There were no visitors. And the guides looked bored and not at all interested in visitors. It was not until we came to the landmine section that our guide gave us a personal perspective of Cambodia's tragic war history. That changed the whole experience for me.
Our guide was a former soldier who lost his leg in the conflict. He had experienced first hand what the Khmer Rouge had done to his country, and he had the battle scars to prove it: a missing leg, several gun shot wounds and a bullet still inside his chest. He told his story and that of Cambodia with dignity and emotion, but never expressed anger or resentment.
Listening to the history of the wars and atrocities in Cambodia over the last three decades of the 20th century touched me deeply.
LANDMINES AND A MASS GRAVE
We walked around the outdoor museum after that. Although the museum is spread out on a relatively small area, there's still many things to see. In the center there are rows with mostly Russian old tanks, a helicopter and cannons. The weaponry and artillery are displayed under the canopies of fruit trees.
Aside from the weathered collection of weapons, tanks, and gear, there is also a deep pit – the site of a former mass grave from the Cambodian civil war.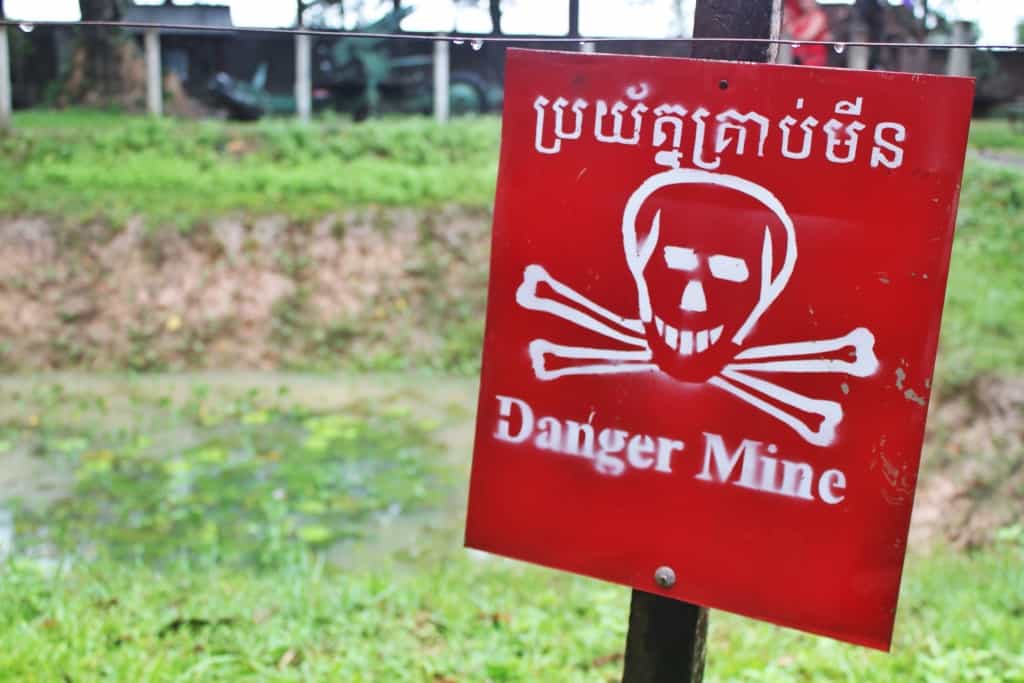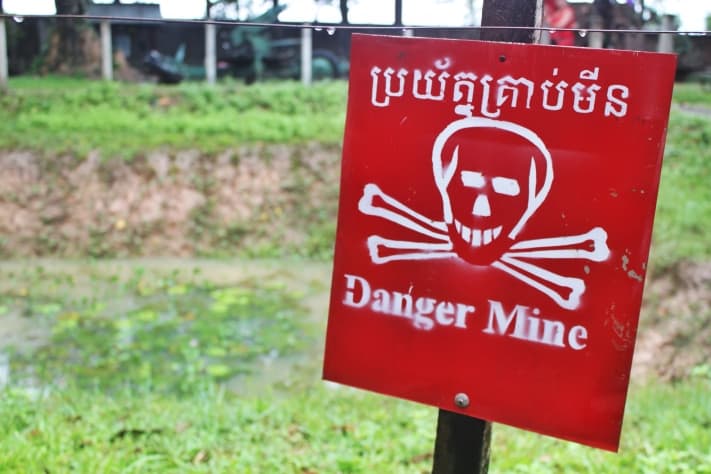 The Siem Reap War Museum features heavy armor including T-54 tanks, artillery pieces, anti-aircraft guns, rocket launchers and piles of disarmed mines, bombs and shells. Sometimes they let you hold the (disarmed) small arms for photos.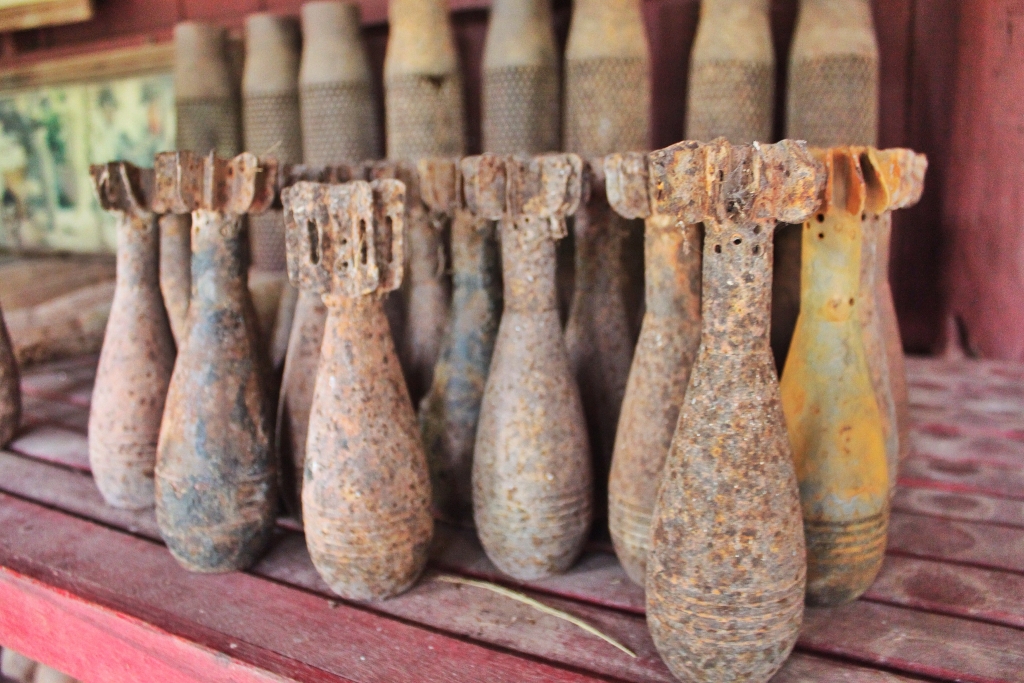 PHOTOS OF LANDMINE VICTIMS BY KHMER ROUGE
At the museum, we also saw war photographs of landmine victims, skulls and armed children. Every photo was a reminder of the horrible Khmer Rouge regime and Cambodia's dark past, where millions of innocent people were killed under Pol Pot's leadership.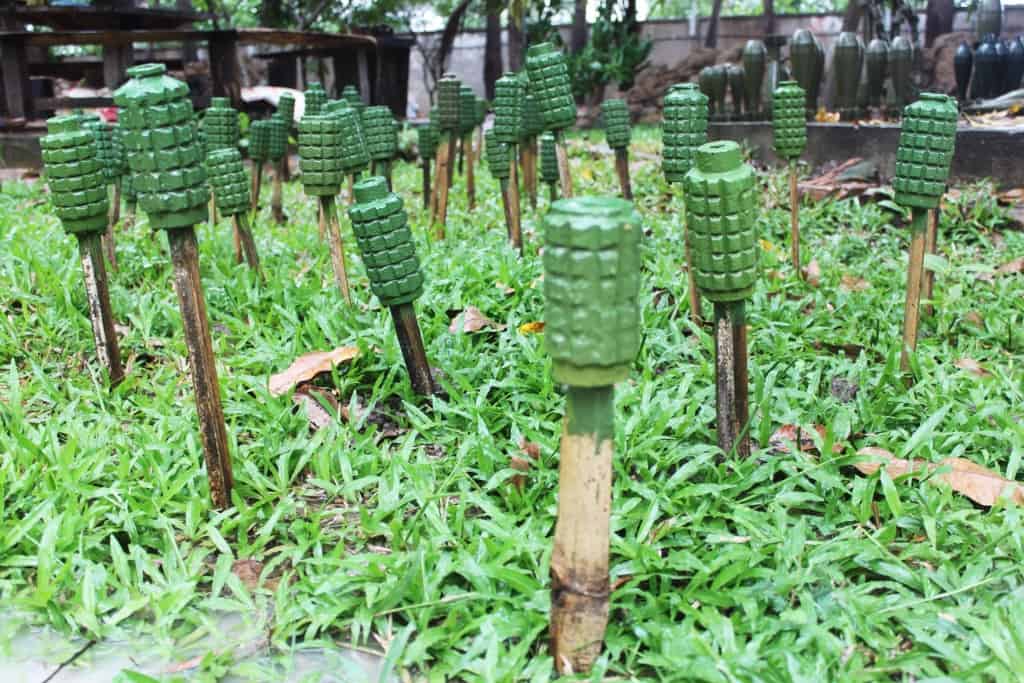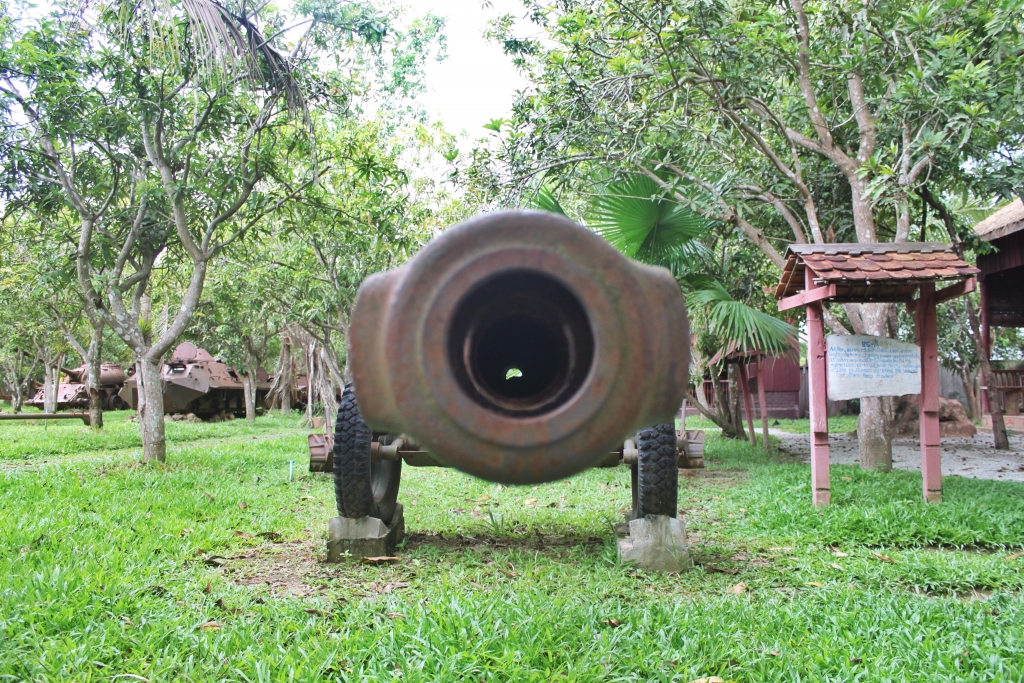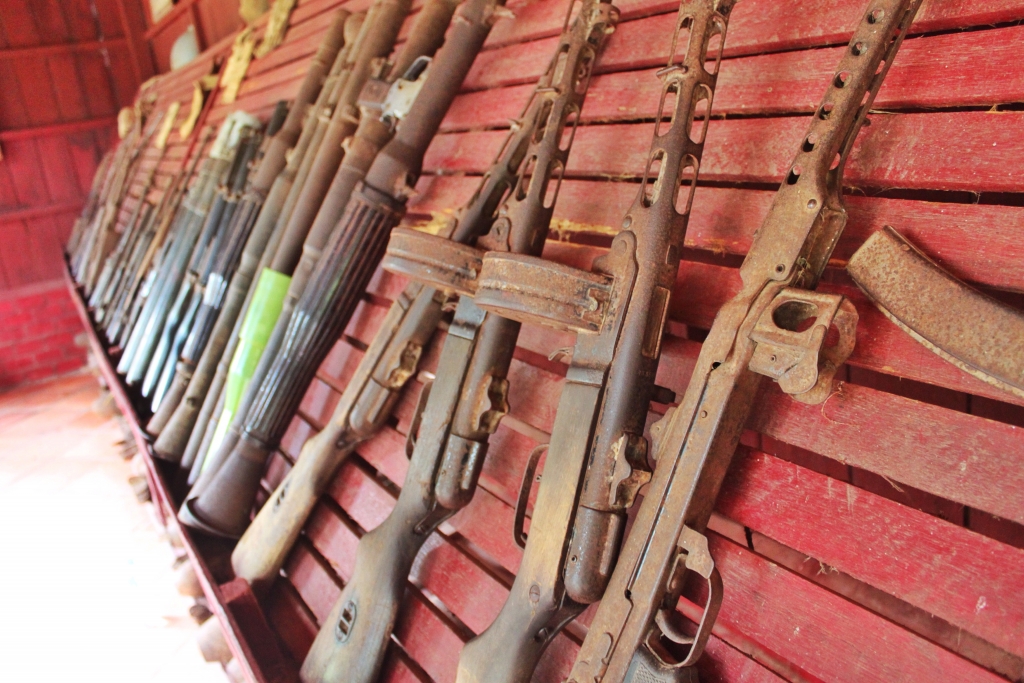 WHY YOU SHOULD VISIT THE WAR MUSEUM
Visiting the War Museum can definitely be a learning experience if you manage your expectations. If you're hoping to get in-depths knowledge of the history of Khmer Rouge and specific war facts, you will be disappointed. But on a personal level, it provides lessons we must never forget. I can only speak for myself, but listening to the tragic stories of a former soldier was the highlight for me and it's the main reason to visit.
If you want to know more about the War Museum, check out their local website. The Museum is open from 8AM – 5:30PM.

Have you been? What did you think?
Pin to Pinterest