How to spend an unforgettable one day in Paris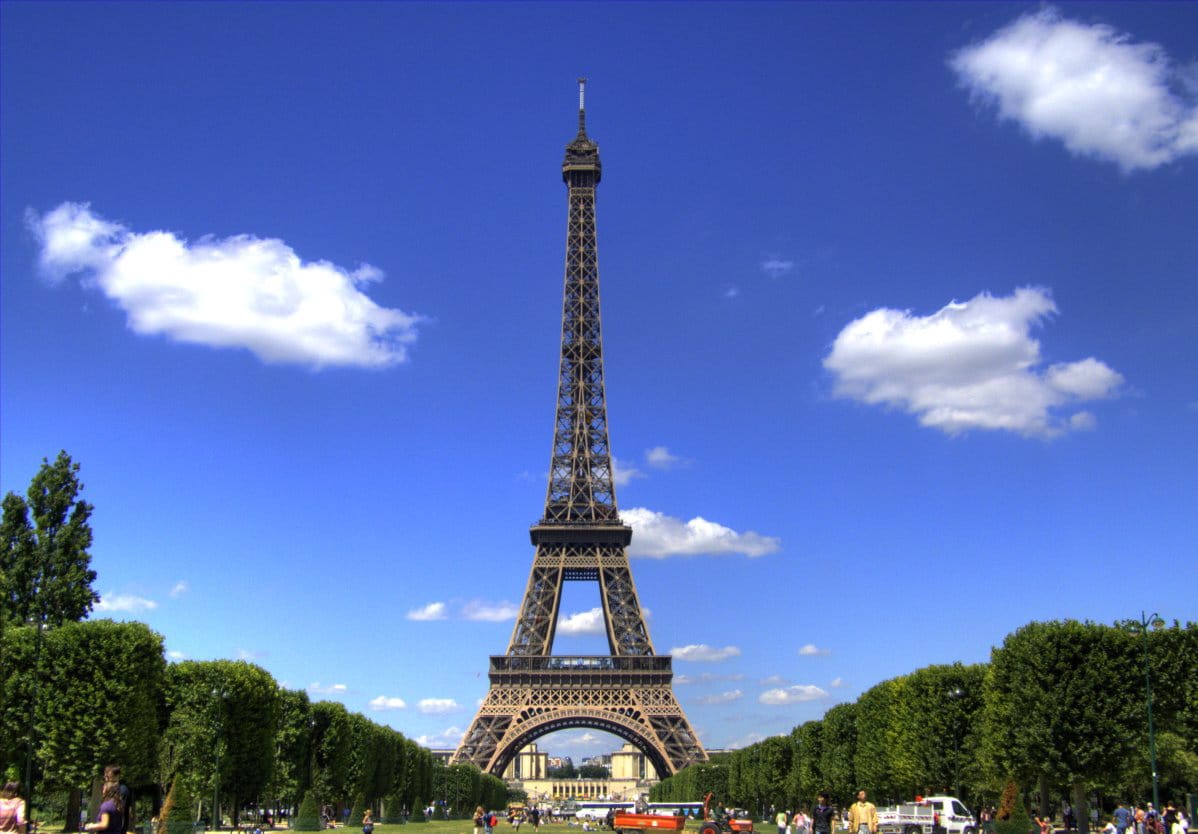 Visiting Paris and wondering what to do? Here's my quick guide on how to spend one day in Paris.
Paris is brimming with culture, sights and romance, and with so many things to see, a weekend just doesn't seem adequate. While there are tons of attractions, most of them are in close range of each other. Just bring a map or download one to your smartphone, buy a Paris Pass and you'll be ready to enjoy the capital of France.
Here's how to spend a day in Paris.
Read next: How to spend one day in Strasbourg
This post contains referral links for products I love. Adventurous Miriam earns a small commission at no extra cost to you if you make a purchase through my links. Thank you for your support ♡ Learn more
Is one day in Paris enough?
Yes. You can see most of the main sights in Paris in one day.
But if you'd like to really experience the city, consider spending a few more days. A benefit of spending more than one day in Paris is that you can venture out early in the morning and evening when the city is more quiet.
How to get around
First of all, buy a Paris Visite transport pass.
It costs $52 for a two day card with five zones, which you'll need for visiting Chateau de Versailles. Otherwise, you can easily manage with three zones for $27. The pass allows for unlimited travel on Paris metro, trains, buses and tramways. You can buy it at any metro station or via Rail Europe.
Get a Paris Pass
While in Paris, you'll want to see a lot of attractions and monuments. An easy way to avoid breaking your budget is to get a Paris Pass. This will get you free entrance to over 60 Parisian attractions, and you can skip the lines.
How to spend a day in Paris
The Eiffel Tower
I think it's safe to say that the number one sight on everyone's Parisian bucket list is the Eiffel Tower – and with good reason. This iconic monument has a looming construction and you'll get a stunning overview of the city from the top.
It costs $21 to get to the top.
Notre Dame Cathedral
Please note: Notre Dame Cathedral in Paris will reopen in 2024, five years after disastrous fire.
If you're planning on visiting Paris in the future, you should add Notre Dame Cathedral to your itinerary. It's a masterpiece!
Notre Dame was one of the first gothic cathedrals in Europe (finished in 1345), and even though it's not the largest nor the oldest church in France, it has few peers.
The cathedral has three main entrances at the west facade: the Portal of St. Anne on the right, the Portal of the Last Judgment in the centre and the Portal of the Virgin on the left.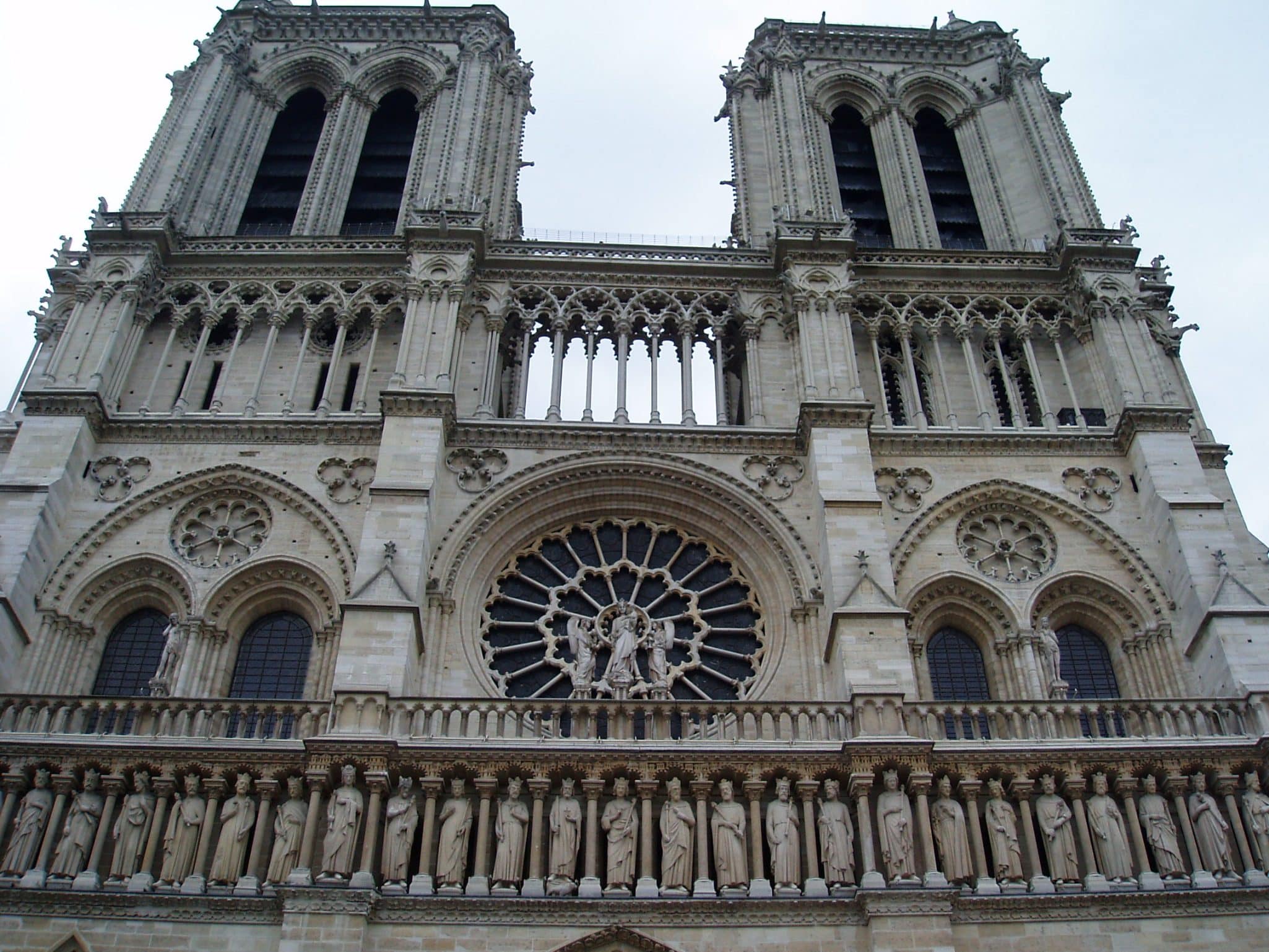 Arch de Triumph
At the western end of Champs-Elysées, you'll find one of the most famous monuments in Paris: Arch de Triumphe. It honours those who fought and died for France during the French Revolutionary and Napoleonic War.
Every night at 6:30 a commemorative flame is rekindled, and this is the most atmospheric time to visit.
The Louvre
As one of the most famous places in France, you could easily spend your entire one day in Paris exploring the Louvre. With more than 35.000 pieces of artwork you'll find masterpieces like the Mona Lisa and Venus de Milo at every turn.
Outside you'll see the iconic Glass Pyramid. After the famous scene from the Da Vinci Code it's another popular spot for photos.
You can get skip-the-lines ticket here.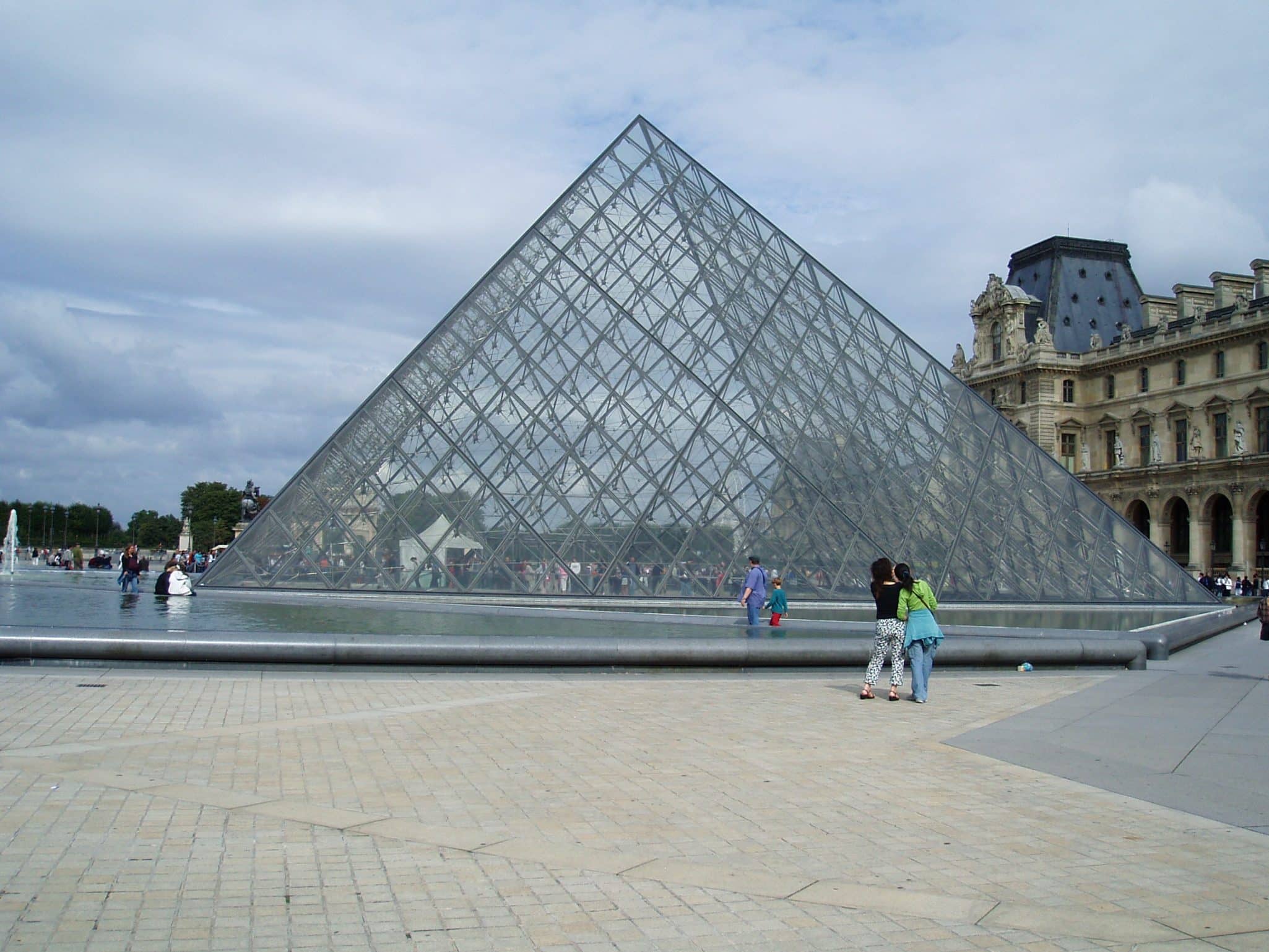 Sacre Coeur
A free Parisian attraction is the Sacre Coeur basilica which is located at the summit of the Montmartre, the highest point in the city. Thanks to the lovely view and location, a lot of people sit on the stairs or enjoy a picnic in the green area.
The basilica (built in 1914) is accessible by bus and metro, and it's open from 6am – 10.30pm every day.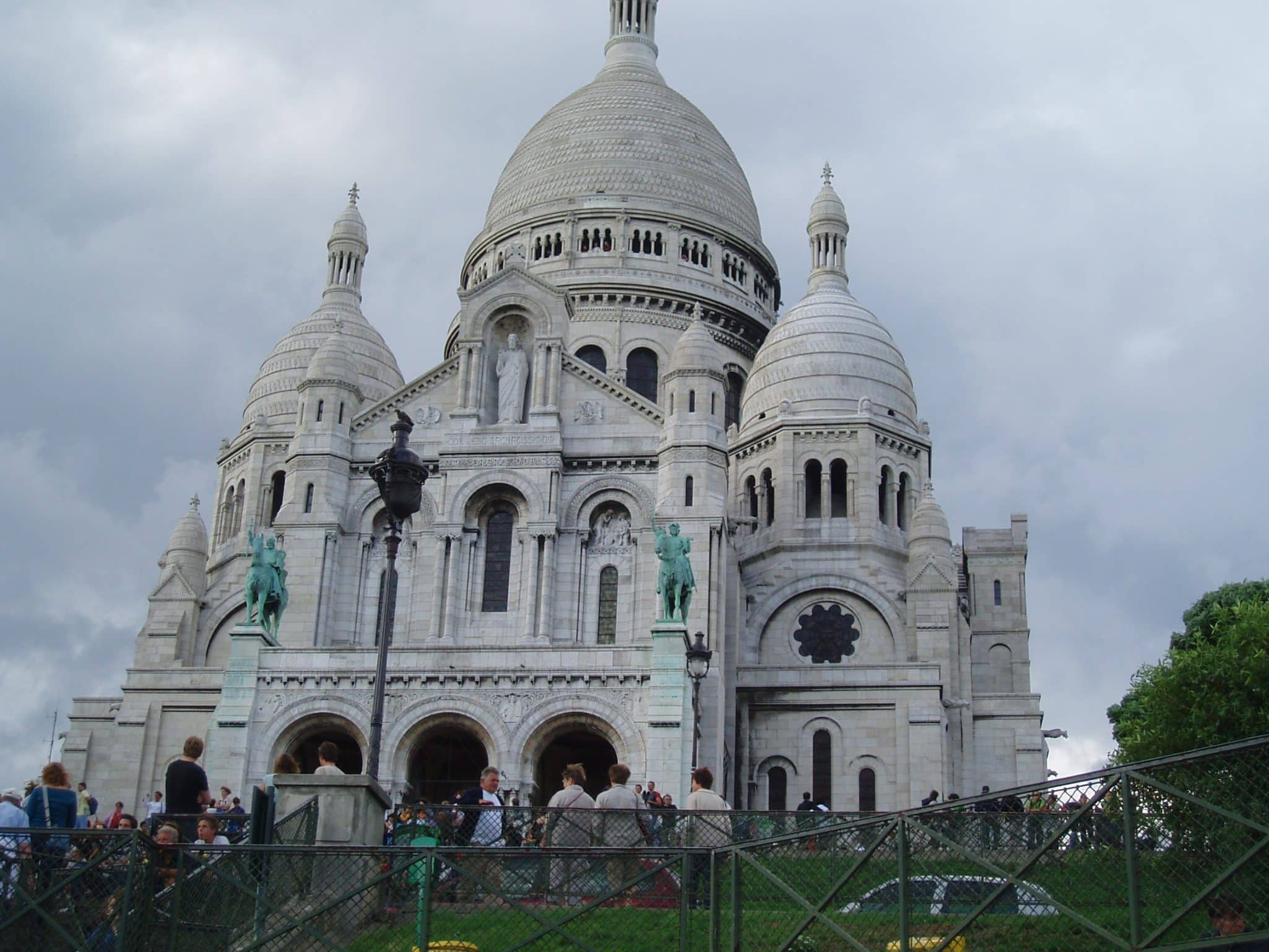 Boat tour
Another way of getting around the city is by taking a boat tour down the Seine. Many European cities have rivers running through, and a boat tour is a great way to get a glimpse of some of the city's most mythical spots, or just sit back and revel in the fresh air in a scenic setting.
I recommend this very affordable 1-hour River Seine Cruise with Get Your Guide. Book it here.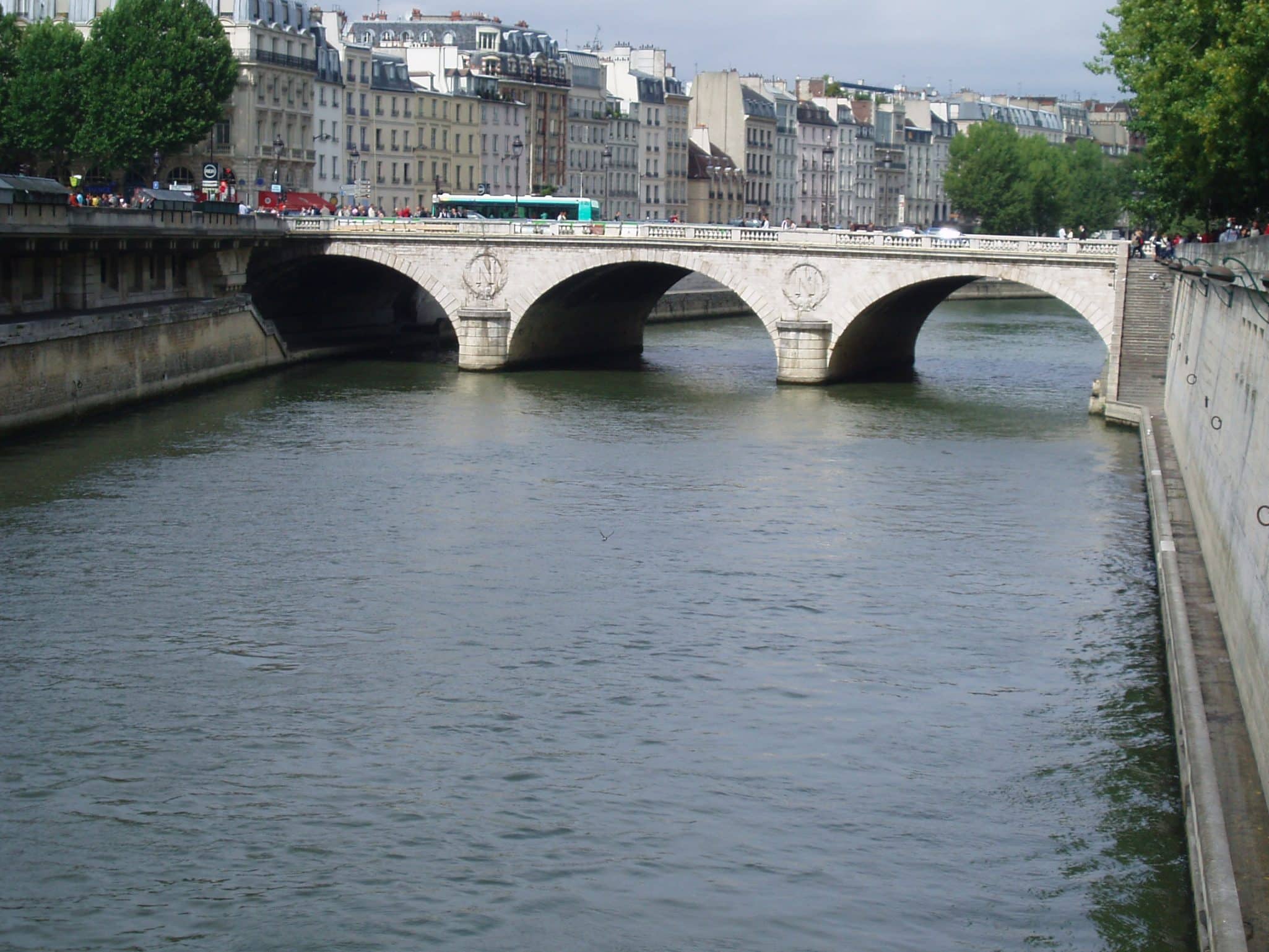 Chateau de Versailles
One of the highlights in Paris is Chateau de Versailles.
If you've started early in the morning and finished the rest of the list, there's still time to visit the Versailles.
This huge castle was the centre of political power from 1682 at the time of Louis XIV. You'll find they play renaissance music in large speakers, so you really get the feeling of the past.
Entrance fee is $25, but you'll get it for free with a Paris Pass.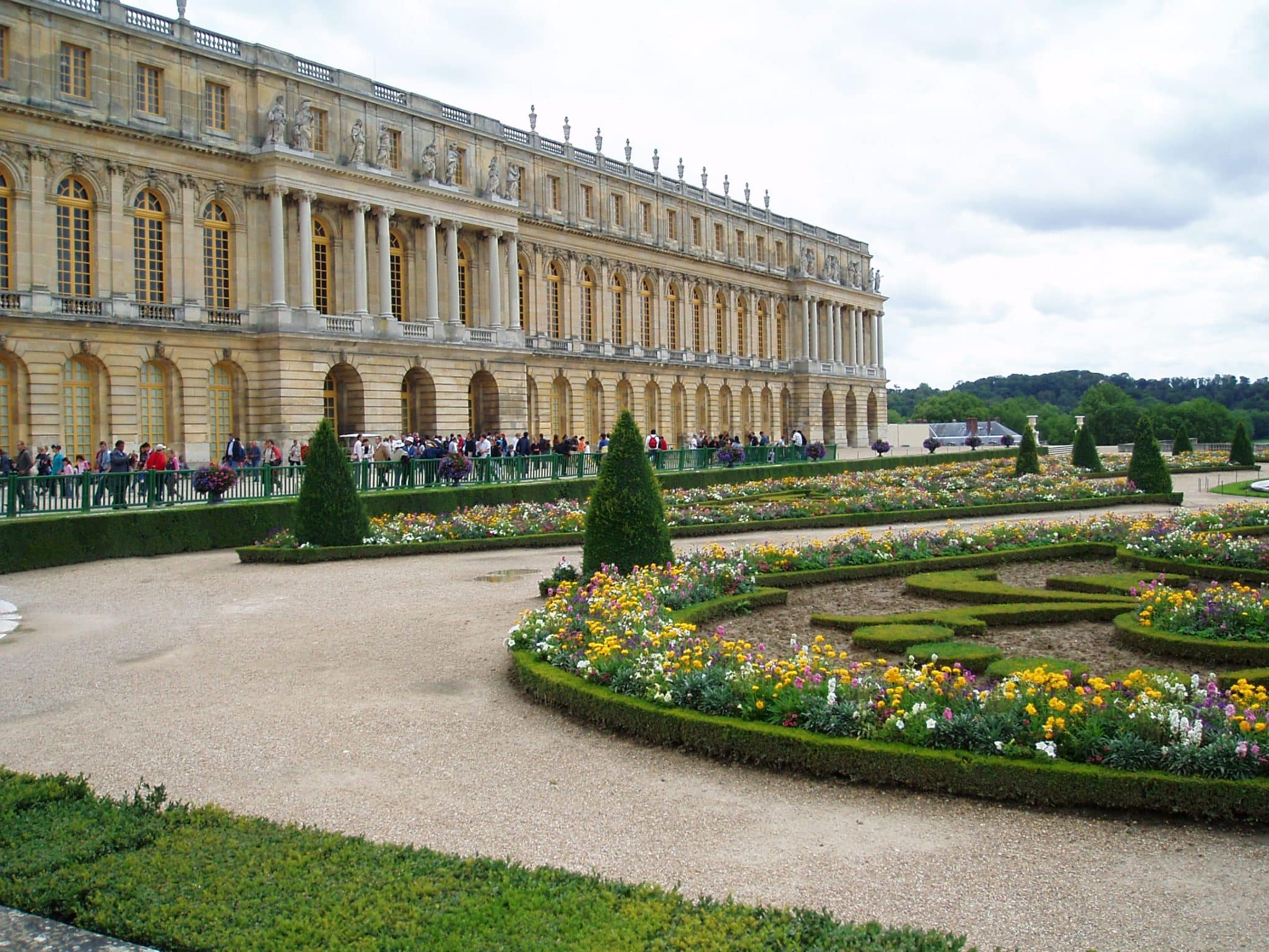 Etiquette and manners
If you'd like to master the basics of etiquette, a la française, learning a few French words will take you far. Like for instance when you enter a store, you should say bonjour (bohn-zhoor) and when you exit, au revoir (o ruh-vwahr). Also "S'il vous plait" for please if you are pointing at something and you don't know the name of it in French.
If you remember to always say please, s'il vous plaît, after a sentence and thank you, merci, the French will love you for it.
Useful French phrases
Hello – Bonjour
Goodbye – Au revoir
Thank you – Merci
You're welcome – De rien
I don't understand – Je ne comprends pas
Do you speak English? – Parlez-vous anglais?
How much? – Combien?
Where is? – Où est?
Please – S'il vous plaît
Yes – Qui
No – No
Spending more than one day in Paris? Ask me anything in the comments!
More stuff you'll love