A quick guide to the epic Uyuni, Bolivia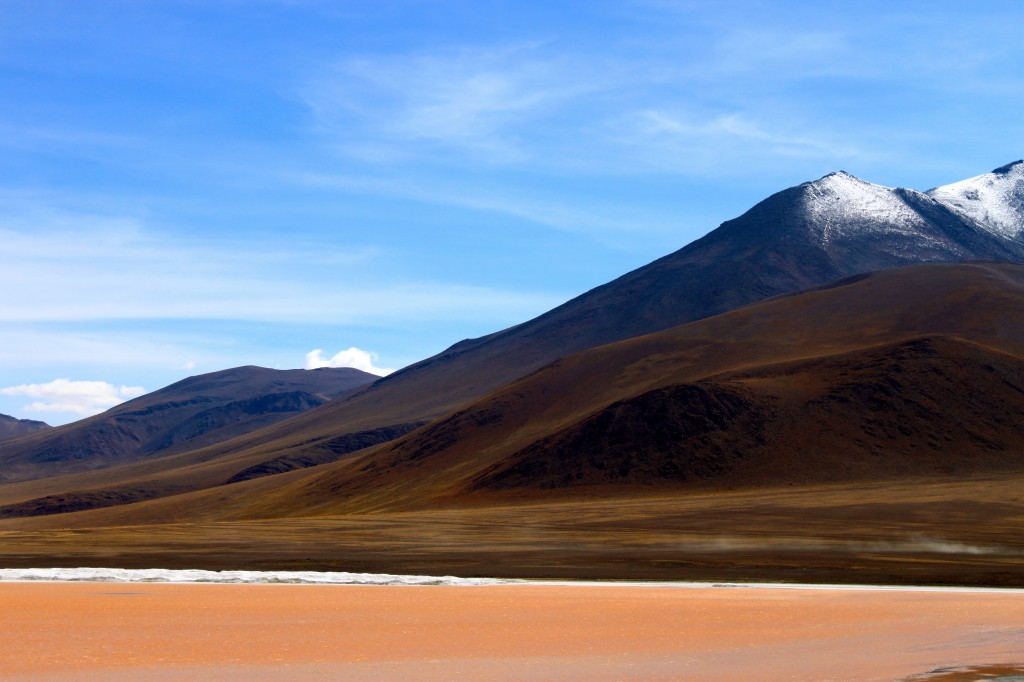 Salar de Uyuni, Bolivia offers a variety of tours ranging from one to four days. In one day you will see the salt flats and be able to snap those famous funny pictures. In two days you can visit the salt flats, see flamingos and nearby lagunas.
I did the three-day tour, which took us across 12,000 square kilometres packed with volcanos, red, green and white lagunas, strange rock formations and a landscape similar to Mars. If you have the time, I would definitely recommend the three-day tour.
We booked it 1,5 month in advance, but that's just because I'm an obsessive planner. I know a lot of travelers book the tour on the day they arrive, but chances are that your numbero uno tour operator doesn't have any space left. If you book the tour 2-4 weeks in advance, you should be fine.
This post contains referral links for products I love. Adventurous Miriam earns a small commission at no extra cost to you if you make a purchase through my links. Thank you for your support ♡ Learn more
WHAT DID IT COST?
The three-day tour: 995 bolivianos
Fee to the National park: 150 bolivianos
Coins for the toilets and shower (it usually costs 1-2 bolivianos)
In total: 1,155 Bolivianos (US$168)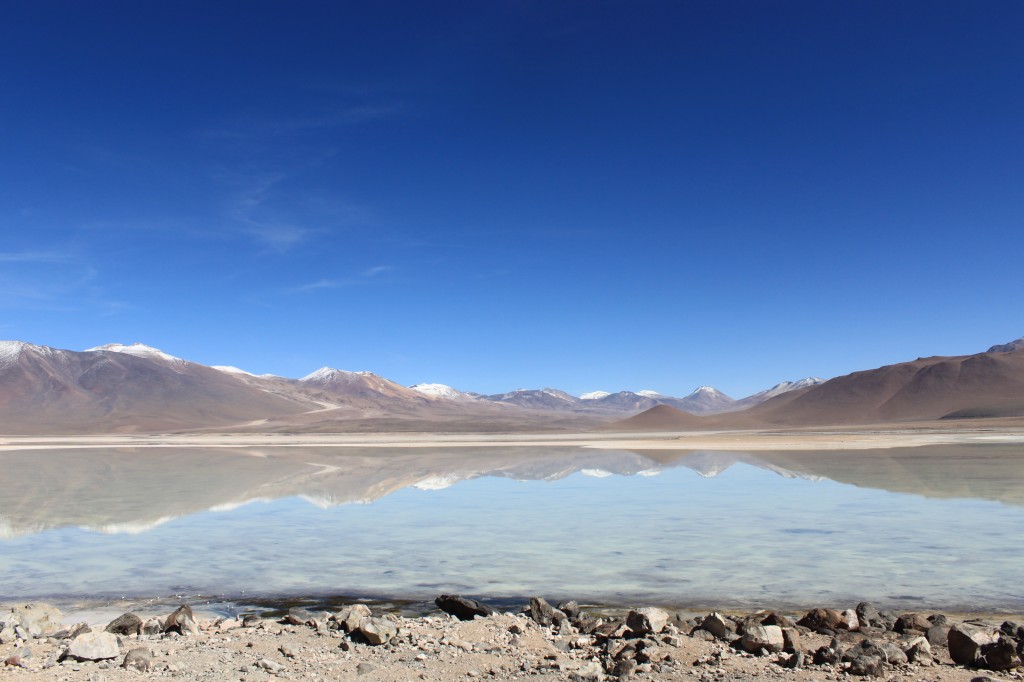 WHEN TO VISIT SALAR DE UYUNI, BOLIVIA
There are two peak periods for visiting the Salar de Uyuni, Bolivia. One is between July and October where the sky is super blue and the weather is on your side. The other is the rainy season between January and April, which by far is the most beautiful if you ask me. During the rainy season, a thin sheet of water covers the flats, reflecting a perfect representation of the sky above so that it is impossible to tell where sky ends and the land begins. Absolutely breathtaking!
WHAT TO BRING
Sunglasses. The sun is quite powerful in the Salar and you will be blinded without sunglasses.
Sun screen. This is a must, as the UV radiation here is exceptionally strong.
Water. Four litres should be enough for three days.
Swimsuit. On day three, you'll be visiting hot springs, so bring your swimsuit.
Towel
Warm clothes. Uyuni is high in altitude, and it gets quite cold and windy. Bring fleece sweaters and a windproof jacket. I brought a softshell.
Toiletries. Bring your daily essentials and don't forget the toilet paper (this is a rare commodity in the desert.)
Snacks. There are no shops out there, so bring a snack or two for the road.
Camera
Flashlight. Power outages are common, and most places turn off power on purpose in the evening.
CHOOSE THE RIGHT TOUR COMPANY
During my research of Uyuni tour companies, I read many horrifying stories about drunk drivers and people going hungry for days, so I was kinda on edge to find a decent company. As I discovered, some of the most popular companies are: Cordillera Tours, Red Planet and Quechua Connections.
We chose Quechua Connections, partly because of the good reviews on Tripadvisor and also becauset it's a family-run company. I had a good feeling about them, and it showed to be accurate. I have nothing but praises to give this tour operator. They cost the same as everyone else, and José (the owner) makes the tour so much more fun. He speaks excellent English, knows all the good places, has great ideas for photos, and he's a good cook! He even took us to his favorite place to see llamas, which was not on the itinerary.
You can contact José at this email address: [email protected]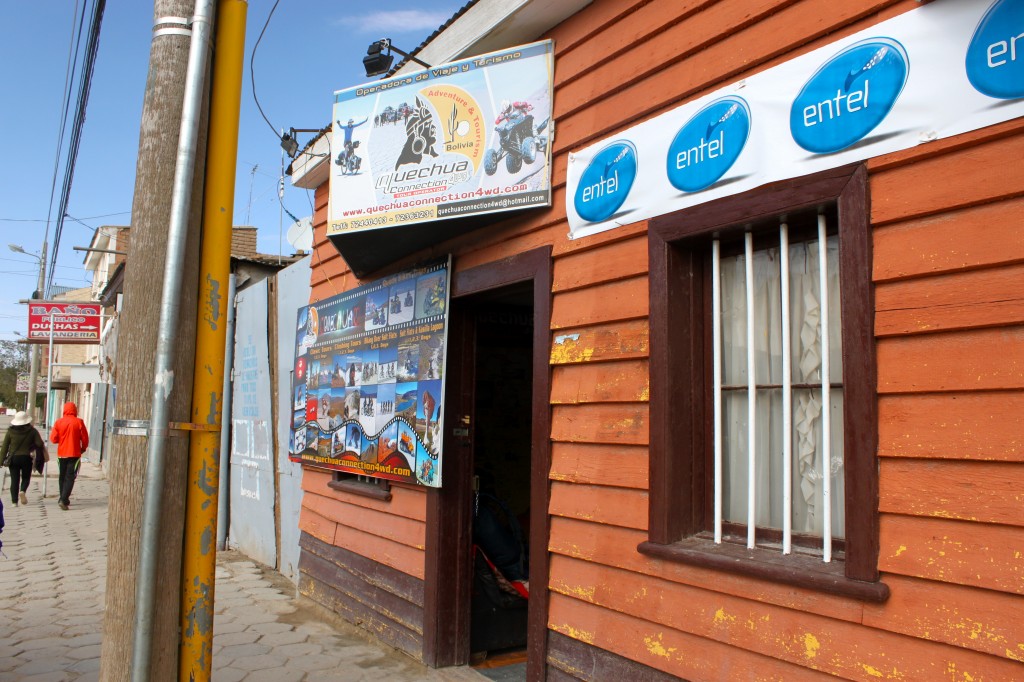 Read my post about visiting the Salar de Uyuni and the three-day tour.
Have you been to Uyuni, Bolivia? Would you go?
More posts from Bolivia you might like
Pin to Pinterest