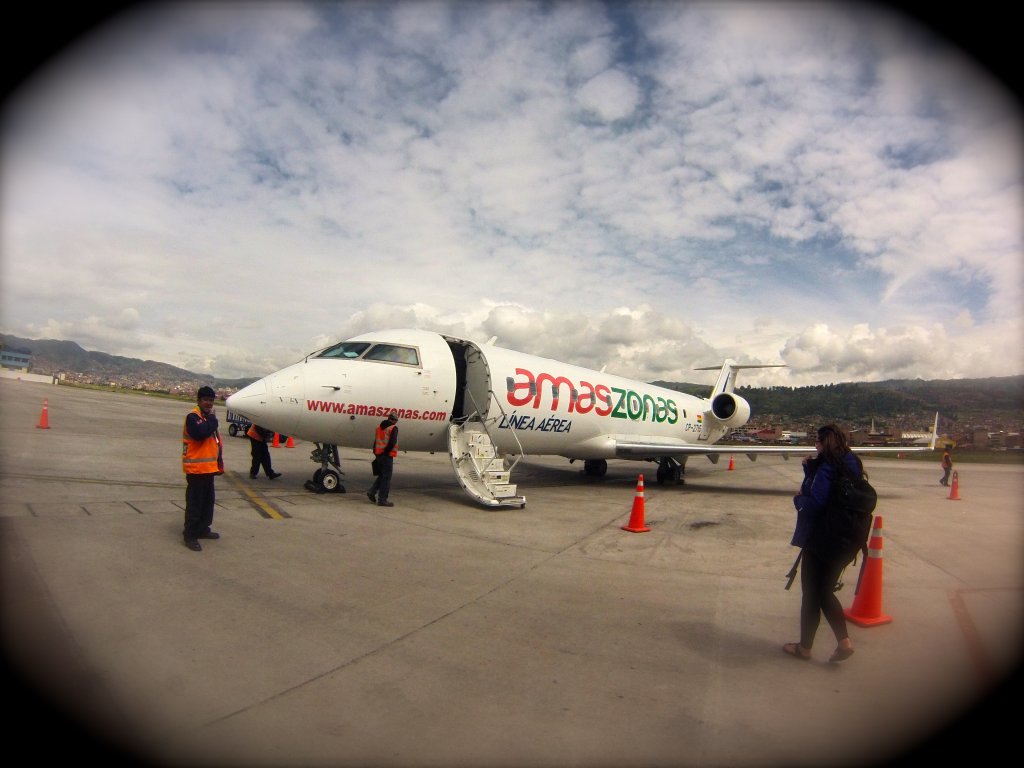 Sneaking into foreign countries as an illegal immigrant has never really been on my bucket list, and being the organising junkie that I am, I certainly never expected to get in a situation like this. But as I was about to learn, you just can't control everything.
This post contains referral links for products I love. Adventurous Miriam earns a small commission at no extra cost to you if you make a purchase through my links. Thank you for your support ♡ Learn more
WHY THE SNEAKING AROUND?
In short: Because of a vaccination card – or lack of same. For medical reasons, I wasn't able to get the yellow fever vaccination shot, but I was told by embassies and doctors that it wouldn't matter for Bolivia. Then two weeks before departure I find out it is in fact required, and at that point we had already bought plane tickets, paid for tours and hostels. Grrr!
So that left me with two options: Go for it and hope for the best, or not go at all. Now, I couldn't really call myself adventurous if I'd chosen door number two, could I? So, I went for it, knowing that it could result in deportation or fines. With a medical waiver as my strongest defense I hoped that they would have mercy on me.
Read next: Uyuni – the most magical place on earth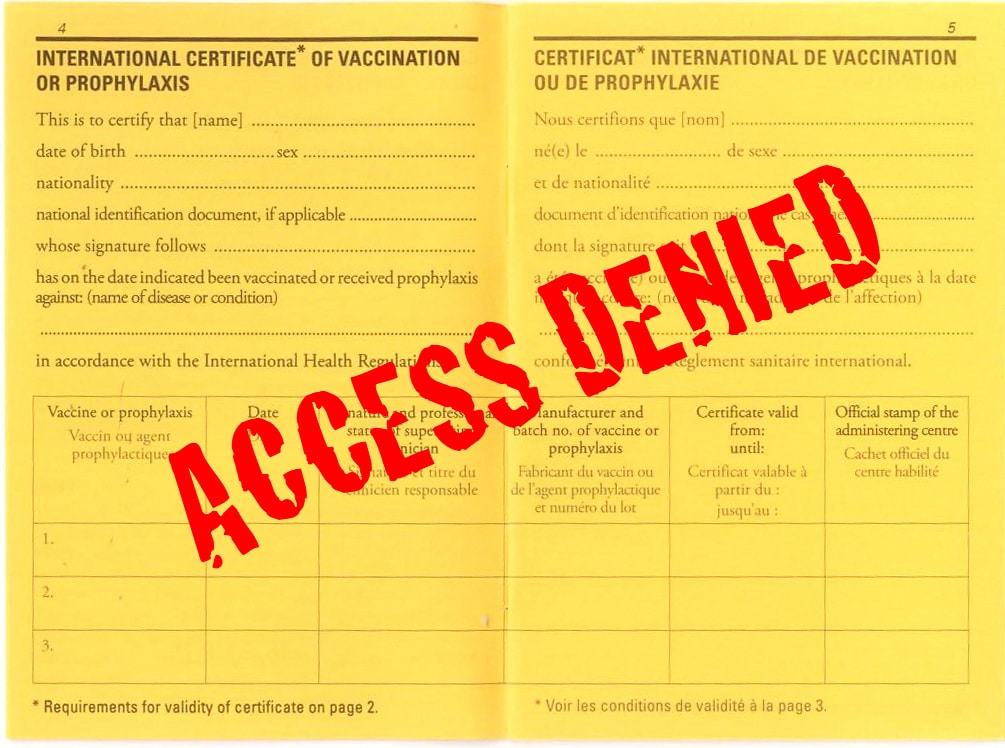 * As of October, 2013, the yellow fever vaccination certification is required to enter Bolivia and proof hereof may be required prior to boarding by airlines flying into/transiting Bolivia, as well as at entry points to Bolivia. Get more information on Lonely Planet and The U.S. Department of State.
Before leaving, I read different reports on how travelers were either denied access or didn't get asked at all. For the record, the yellow fever vaccine is required and the Bolivian Immigration Department can deny you entry if they wish.
SCARY GUARDS WITH GUNS
As you can imagine, I was quite the nervous wreck when we got to the airport in Cuzco. To calm myself, I figured it was better to get turned away in Peru than in Bolivia, but as we got closer to the airline desk, my nerves increased exponentially. Luckily, we were let through and given our boarding passes without any hassle.
Read next: Why you should visit the Salt Flats in Uyuni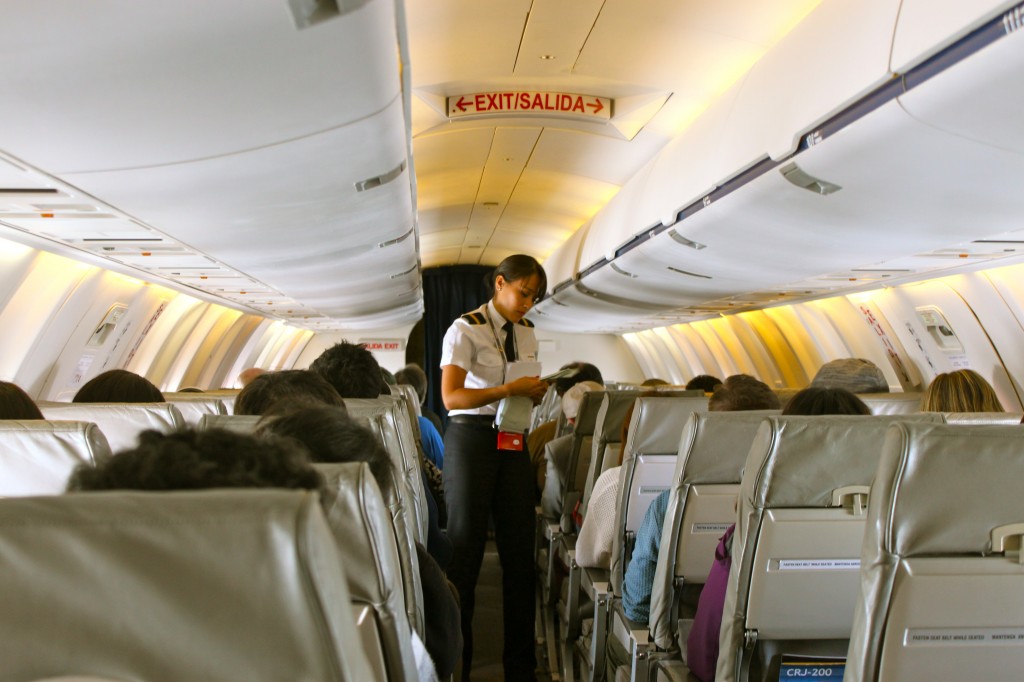 At the entry point in La Paz and with the Bolivian embassy on speed dial, we got off the plane and moved towards the immigration facilities. We were shown to a small crowded room, and the first thing I noticed was two security guards with dark shades, pump guns and very serious expressions on their faces.
Oh, dear.
Trying to look ever so innocent and unimportant, I felt how the blood disappeared from my face as I walked with heavy steps towards the armed immigration guard. My heart raced so fast I could feel the pulse in my throat and my hands shaked like crazy as I handed him my passport. He looked at me carefully with squinted eyes and opened his mouth in slow-motion, while my eyes got bigger and bigger…
OKAY, I CONFESS. I'M GUILTY, I was about to cry out.
But then he just nodded and said "next". I was ready to throw up right there on his neat desk. But instead, I swayed past the security guard at the luggage belt and a few minutes later we were at the parking lot. I was more than done with sneaking around!
iPad-SNIFFING AIRPORT SECURITY
Ironically enough, leaving the country turned out to be tougher. Although I didn't get asked for my vaccination card at any point, my bag was turned inside out and Patty thoroughly checked. The lady guard opened it, turned it on, double-checked the screen and sniffed it carefully while she suspiciously scowled at me. She then carelessly ripped out my flash, turned it on after which her eyes shot wide open as if it was a bomb about to detonate: "Ma'am, identify. Now!!"
I might accidentally have tee-heed when the guard next to her made a funny face at her expense, which only made her more persistent in finding the drugs she was so determined I was hiding. Although I was guilty as ever of sneaking my way into Bolivia, my conscience was crystal clear as far as drugs were concerned.
LESSONS LEARNED
If you're going to Bolivia, get the vaccination card.
Don't laugh at the female guards.
Stay updated on the Bolivian visa requirements. They tend to change often and with short notice.
Find out if your transit and own country require the vaccination card to enter. I know that Australia is pretty strict on this one.
Have you ever encountered any problems at a border control?
More posts from Bolivia you might like