10 reasons to visit Istanbul
Istanbul is the largest city in Turkey. I didn't know much about Istanbul; but with super cheap, frequent flights leaving from Cappadocia, it seemed like a great alternative to the coast and mountains that we had just been exploring.
We arrived in Istanbul on an early-morning flight, and I discovered why the place is so popular before the sun even set on our first day.
A big part of this is down to the fact that Istanbul is a melting pot of cultures and architecture. Beautiful historic sites and palaces, lively bazaars and modern rooftop restaurants in any of its colourful neighbourhoods.
We spent 3 days in Istanbul and got to see the major highlights. So without further ado, here are the best 10 reasons to visit Istanbul.
This post contains referral links for products I love. Adventurous Miriam earns a small commission at no extra cost to you if you make a purchase through my links. Thank you for your support ♡ Learn more
How many days do you need in Istanbul?
I recommend spending at least 3 days in Istanbul. This gives you time to explore the main attractions without feeling (too) rushed. I won't lie, Istanbul is a huge city with lots of sights and activities to do.
If you have a week, you can spend more time in the different districts. Trust me, there's a lot to see, so you can easily spend a week here.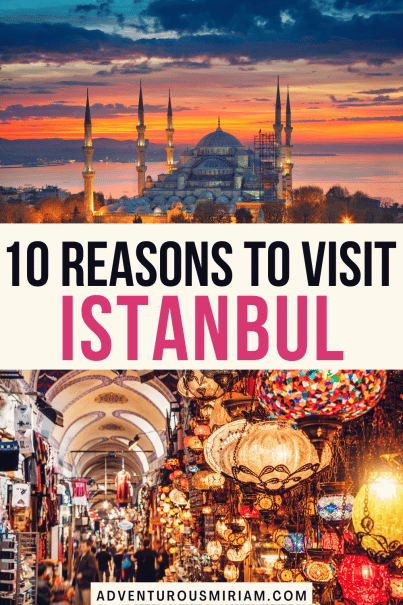 10 reasons to visit Istanbul
I can give you a ton of reasons to visit Istanbul, but I've boiled it down to the best ones. Here goes:
1. It's part of two continents
Did you know that Istanbul is the only transcontinental city in the entire world?
Yep. It lies partly in Europe and partly in Asia, which means you get a unique cultural mixture of East and West.
The historic Bosphorus Strait divides the city into two halves and serves as the connection point between these two parts of the world. Pretty cool.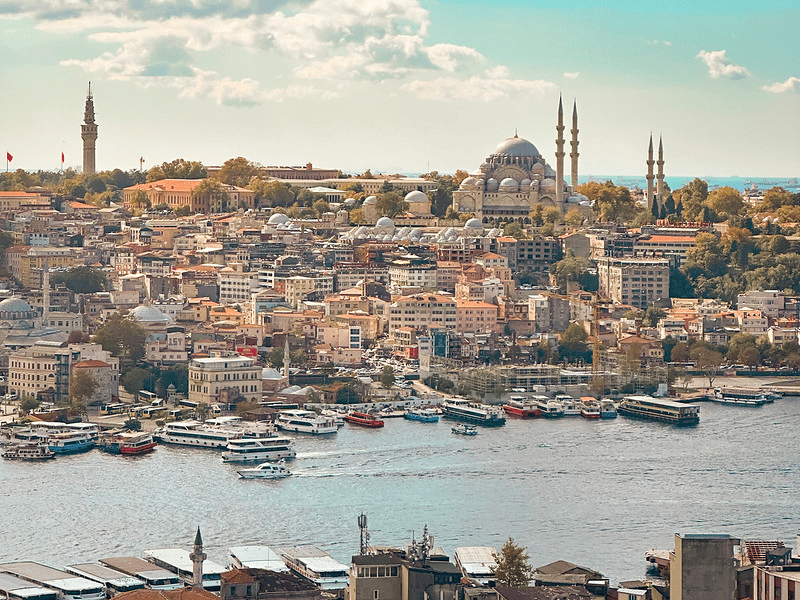 2. The superdelicious food
If you've been reading my blog, you know that I'm a huge foodie. I often travel just for the food, and Istanbul is one of those place where the food is reason alone to visit.
For instance, some sources say there are more than 100 different kebabs in Turkey alone. That's huge, you guys. I tried about 20 meat kebabs when I was in Turkey – you can read all about it here: what to eat in Istanbul.
Basically, it's the blend of flavours, textures and spices that make Turkish food one of a kind. Lots of vegetables. It's just amazing.
3. Over 2.500 years of history
I was just watching Vikings Valhalla yesterday where they talked about Constantinople as this magnificent and innovative city with riches, sophisticated defensive architecture and the best doctors in the world. They're basically describing a wonder city.
Constantinople was founded by the Greek King Byzas in 667 BC and served as the capital of the Roman Empire. Why is this relevant?
Because it later became known as Istanbul.
This means that Istanbul's history stretches back more than 2,600 years! Over the centuries, it has served as an important centre of commerce and cultural exchange between Europe and Asia.
Today, Istanbul is one of the world's most populous cities with an estimated population of over 15 million people. It's actually the largest town in Europe.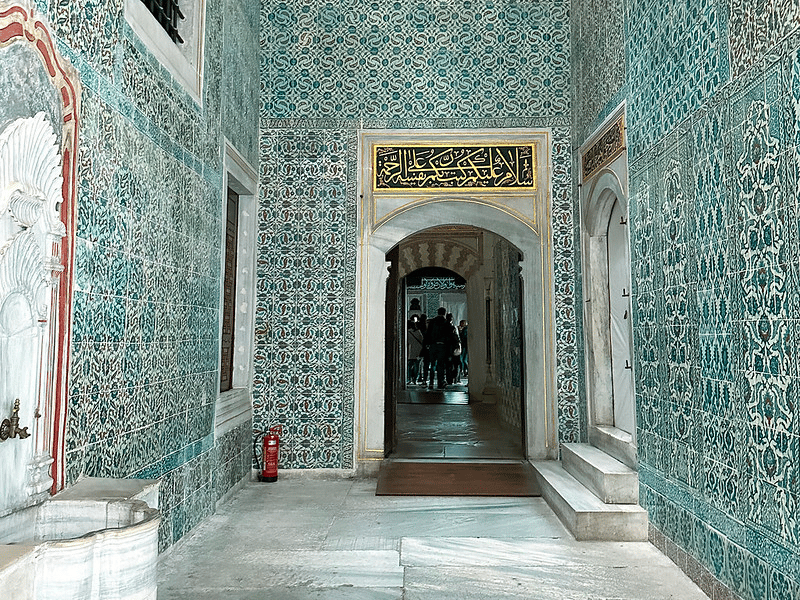 4. The Hagia Sophia
Paris has the Eiffel tower, Rome the Colosseum, and Istanbul?
Istanbul has the Hagia Sophia.
Hagia Sophia is like nothing else you've ever seen. This impressive 6th-century ancient building was once a mosque, then a church, and now serves as a mosque full of artefacts from both religions.
It's truly unique – something you should put on your bucket list.
Read next: Hagia Sophia entrance fee & hours – all you should know
5. Very picturesque
Some cities are just made for photography, and Istanbul is one of them. With the grand, intricate mosques, the colourful bazaars and unique Middle Eastern architecture, Istanbul is one of the most photogenic towns in Europe.
6. It's the perfect layover
Like iceland, Dubai, Qatar and Singapore, we're blessed with Istanbul as a perfect layover destination. The reason it's perfect is because it's located between Europe and Asia and many of us has probably already had a stopover in Istanbul on our way to Thailand or other Asian countries.
See if you can catch a flight 6 or 12 hours after you arrive in Istanbul. That way you can make it into the city to see some of the highlights and have a kebab. It's worth it.
7. A perfect mix of the old and new world
One of the best 10 reasons to visit Istanbul is that it offers the perfect mix of old and new. You've got thousands of years of history with structures like Hagia Sophia or the Basilica Cistern. On the other hand, modern skyscrapers can be found all over the city, offering a glimpse into Istanbul's modern development.
Aside from its architecture, there are plenty of attractions in Istanbul, whether you're looking to explore ancient ruins or visit trendy galleries. It's almost like experiencing two totally different worlds in one.
8. Lots of beautiful mosques
From the moment you arrive in Istanbul, you'll feel its strong Muslim identity with over 3,000 mosques and five daily calls for prayer.
The stunning islamic art found in these places is stunning! From beautiful ceramic tiles and mosaics to geometric patterns and towering cupolas. Make sure to visit some of the mosques while you're here.
Read next: 12 most famous mosques in Istanbul you should visit now
9. A shopper's paradise
Yes, Istanbul is a great place to go shopping!
Whether you're looking for faux designer products (and they're cheap, mind you!), spices or traditional Turkish souvenirs, this city has something for everyone. Here are some great places to go shopping in Istanbul:
Grand Bazaar: Located in the heart of Istanbul, this sprawling market contains hundreds of shops where you can find anything from textiles to jewellery and spices.
Cevahir mall: Get the latest fashion and beauty products as well as designer boutiques. It also includes entertainment centres, restaurants, and a movie theatre.
Kadiköy market: If you're looking for some authentic Turkish goods, go to this popular market. From kitchen utensils and handmade gifts to fresh produce and antiques, Kadiköy offers an endless array of items at budget-friendly prices.
10. Like 20 cities in one
Istanbul is a captivating city with an atmosphere so diverse that it's like 20 cities merged into one. This cosmopolitan 15-million-strong metropolis has a unique vibe in every corner – from sleek business districts to bustling bazaars and everything in between!
Some of the districts I liked the most were Kadıköy, Sultanhamet, and the colourful Balat and Fener (definitely don't miss those!).
Need more than these 10 reasons to visit Turkey? Let's talk in the comments!
More posts from Turkey you'll love