The ultimate Dolni Morava itinerary, Czech Republic (2023)
Looking for a complete Dolni Morava itinerary? I spent a full day trying the most fun and adventurous activities and I'm sharing them all with you in this post.
High atop the tallest ski slope in the Dolní Morava is an incredible structure that looks like something out of a science fiction movie.
This is the Sky Walk.
This monstrous roller coaster-looking construction and the newly opened Sky Bridge lets you walk above the clouds and feel like you're on top of the world.
In this post, I'll share everything you need to know about visiting Dolni Morava, including the best activities, how to get there and where to stay.
Let's dig in.
Read next: How to spend amazing 3 days in Czechia (off the path)
This post contains referral links for products I love. Adventurous Miriam earns a small commission at no extra cost to you if you make a purchase through my links. Thank you for your support ♡ Learn more
Dolni Morava itinerary
Intro to Dolni Morava
Dolni Morava is a small village and the second largest ski resort in the Czech Republic.
You can visit Dolni Morava all year round. Some of the outdoor activities are open year-round while others are seasonal (like skiing).
There are lots of activities here, some of which were the highlight of my trip to East Bohemia. You'll find 4 different bike trails, 11 km of ski slopes, and 50 km of hiking trails.
How many days to spend in Dolni Morava
You can spend anywhere between 1 to 7 days in Dolni Morava. There are so many activities to try here, not just for adults but also for kids.
I spent one whole day in Dolni Morava and tried the things mentioned in this post. I could easily have stayed one more day. So, the perfect amount? 1-2 days.
If you're visiting during winter, you can still experience the Sky Bridge and Sky Walk in addition to skiing.
Best time to visit Dolni Morava
Dolni Morava lies in the northeast of Czechia, so it's cold in the winter and cool in the summer, which makes it a popular destination for winter activities and summer adventures.
Temperatures: -4 to 2 °C.
Perfect for skiing, snowboarding, the Sky Bridge and Sky Walk
Temperatures: 13 to 20 °C.
Perfect for hiking, biking, the Sky Bridge and Sky Walk, Adventure Park, etc. and mushroom-picking.
How to get to Dolni Morava
Dolni Morava is located about 200 kilometres from Prague, 160 kilometres from Brno, and 185 kilometres from Ostrava.
The easiest way to get there is by car, because it's in the mountains.
If you're on a tight budget, taking a bus or train is a cheaper option, but it will take longer to get there.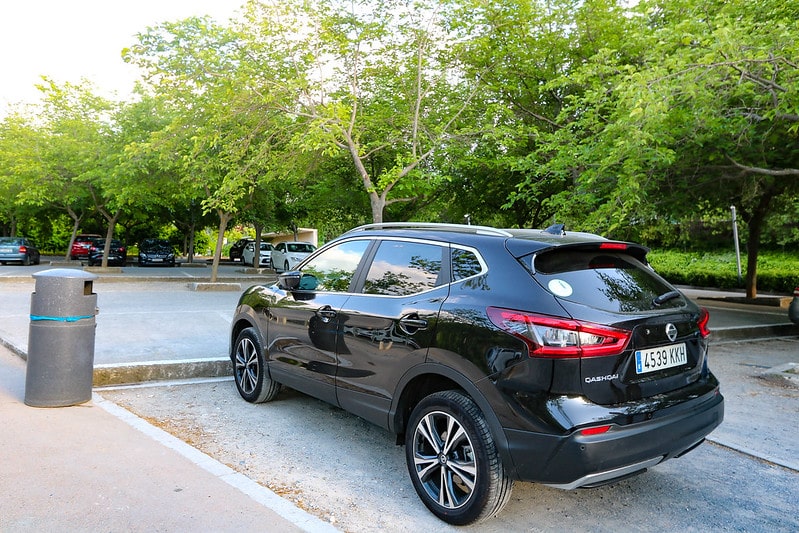 Best Car Rental Company:
DISCOVER CARS
When booking your car rental online, I recommend Discover Cars. They compare prices at car rental agencies all over the country to get you the best deal.
Where to stay in Dolni Morava
If you're planning a trip to Dolní Morava, the best place to stay is the Wellness Hotel Vista (⭐ 8.6).
It's conveniently located right next to the chairlift that leads to the ski slopes, Skywalk, and Skybridge, so it's an ideal base for exploring the area.
The hotel is made for relaxation and has a pool, jacuzzi, sauna, steam room, massages, and more.
Where to eat
Dolni Morava is a small mountain resort so restaurants are few, but there are a few good ones here.
Lunch at Restauraci Slamenka
At the top of the peak, you'll find Restauraci Slamenka, which is the ideal place for lunch since it's the only eatery up there. It's a buffet-style restaurant with Czech and European dishes. I had the chicken with rice, which was average but good.
Read next: Czech food: 24 delicious dishes in Czechia you should try
Dinner at Restaurace Terezka
Lunch was good, but dinner was great!
We ate at Restaurace Terezka, which is located in the town centre. Again, I went for the poultry because if there's one thing Czechs do amazingly, it's chicken and duck! Oh, and mashed potatoes.
When you see mashed potatoes or potato puree on the menu, make sure to try it. It's delicious and light!
Things to do in Dolni Morava
The chair lift
Most of the fun adventures are located on Dolni Morava's most famous peak. To get there, you'll need to take the chair lift or walk (and I definitely recommend the chair lift).
The chairlift in Dolni Morava is an experience in itself. You'll have an amazing panoramic view of the mountains and valley on your way up or down.
Make sure to be ready to jump off when you're at your destination because, like a ski lift, it doesn't stop.
Sky Bridge 721
At the top, you'll find all the fun. I recommend that you start with Sky Bridge 721, which is the world's longest suspension footbridge. Just check out these key facts about the bridge:
It's 721 meters long and 95 meters above ground level
It has 6 main supporting ropes and 60 wind ropes of various diameters
The bridge took 2 years to build and has a walkway width of 1.2 meters
It takes about 10-15 minutes to cross the bridge, including photo stops
The bridge is one-way only, so you'll need to walk around it for about 2 km to get back
You'll need to buy your ticket in advance as there are limited slots available. Only 500 people can be on the bridge at a time. (I recommend booking in advance)
The Sky Bridge in Dolni Morava is a new attraction that was built in May, 2022. It cost 8.4 million dollars to build and took 2 years to complete.
Crossing the Sky Bridge is super fun, as it's 95 meters above the ground. I was surprised at how stable and safe it felt that I almost didn't notice the height.
It might not be for everyone, though. There's 721 m to the other side so if you're scared of heights there are other fun adventures you can try in Dolni Morava.
WWII bunkers
Do you like bunkers?
On the trail from the Sky bridge back to the lift, you'll walk past two bunkers. They're located close to the bridge on your right side.
These military bunkers were part of a unique defence system of almost 5,000 fortifications, intended to prevent a Nazi attack in 1938.
There are several WWII bunkers in the area, some of which are open, others are closed and one has been converted into a museum.
Sky Walk
Once you're back at the lift area, I recommend you head to lunch before visiting the Sky Walk. That's what we did.
The Sky Walk in Dolni Morava is a really cool construction that lets you walk in the clouds and enjoy amazing views of the mountains.
It was built in 2015 and stands at 1116 meters above sea level. It's basically a must-visit if you're in the area and want to experience something unique. It's pretty easy to get to, even if you have a baby pram, so anyone can visit.
The wooden path stretches over 700 meters as you slowly make your way up. When you've reached the top, there's this net you can step on, with a crazy 50-meter drop right below you.
You can also slide down the 101-meter-long slide to get back down to the ground.
Mammoth Alpine Coaster
After we had tried the Sky Bridge and Sky Walk, it was time to go biking. The biking route we choose started at the top, but we needed to rent some mountain bikes at the resort.
To get back down to the Dolní Morava resort, we had two options: take the chair lift or ride the mammoth alpine coaster.
I have to be honest and say that I seriously thought about taking the chair lift down. The coaster looked crazy and everyone went so fast! But I overcame that initial fear, got onboard and had the.best.time! It was so much fun that I laughed all the way down – except on the second photo below where I was caught on camera 😀
I quickly found out that you can go at your own pace and slow down whenever you feel unsure. You simply pull the handle back to break, or push it forward to go full speed ahead!
The coaster is the longest bobsleigh track in the Czech Republic and the second longest in Europe.
The ride is 3 kilometres long and offers stunning views of the forest and open plains. You'll experience a 364-meter height difference, 25 lightning-fast turns, a 360° spin at 12 meters above ground, a figure-eight loop, and a 24-meter-long underground tunnel.
At certain points, you can reach speeds of up to 50 km/h! The ride takes about 8-10 minutes, and you can control your own speed to ensure you're comfortable with it.
The best part is that the Mammoth Alpine Coaster is open in both summer and winter months, so you can try it year-round.
The bobsleighs can take up to 2 people and 150kg, so if you're over the limit, you'll need to take separate bobsleighs.
Be aware that towards the end of the ride, there's a camera at one of the turns, so be prepared for an unflattering shot like the one below with yours truly.
What the heck, it's all part of the fun.
Adrenaline park
The Adrenaline Park in Dolni Morava is a great place for both kids and adults.
The park has one of the largest rope courses in the Czech Republic, with a 400-meter-long ropeway, as well as a climbing wall.
However, the main highlight is the Double Big Swing, which reaches an elevation of 13 meters, and the Powerfan, which lets you experience a rapid free-fall jump with a soft landing.
Biking trails
Dolní Morava is a paradise for bikers.
There are four bike trails to choose from, and you can bring your own bike or rent a bike at the resort.
I took the Panoramic Route, which is mostly downhill and one of the easy routes. The trip begins at the chairlift where we attached the bikes to the lift. Once at the top, we turned left on the gravel road and it went uphill for a bit.
We then reached the panoramic route (the mountain ridge) which, as the name suggests, has spectacular views!
At the bottom of the route, you'll reach a forest with streams and a small waterfall until you're back in the valley of Dolní Morava. It was a lovely and beautiful bike ride and I highly recommend this route.
The 4 routes are:
Králický Sněžník on a Mountain Bike (33 km)
The Panoramic Route (15 km)
Horní Lipka on an Electric Bike (32 km)
Dolní Lipka on a Road Bike (31 km)
Hiking trails
In Dolni Morava, there are 50 km of hiking trails. Some are short, while others are more challenging so there's something for everyone.
One of the most popular trails is the Králický Sněžník peak, which takes you to 1,424 meters above sea level and is around 10 km one way. Another hike is the Klepý View Tower, which is 7 km one way.
You can check out some of the different scenic walkways on Alltrails. I really like this website because it gives you all the information you need about hiking trails in an area, from length to elevation and photos.
Where to next in Czech Republic?
So, where to next after Dolni Morava? You've got some great choices between Pardubice – the city of gingerbread, and Litomysl – the city of music and renaissance. Prague is a must ❤️
🏇Pardubice
If you like gingerbread (and who doesn't), you'll probably also like Pardubice.
It's the largest town in East Bohemia, where you can explore the historic centre with beautiful architecture like the Green Gate and the Pardubice castle.
If you visit during October, you can join the famous Velká Pardubická steeplechase horse race, which is said to be the toughest in the world.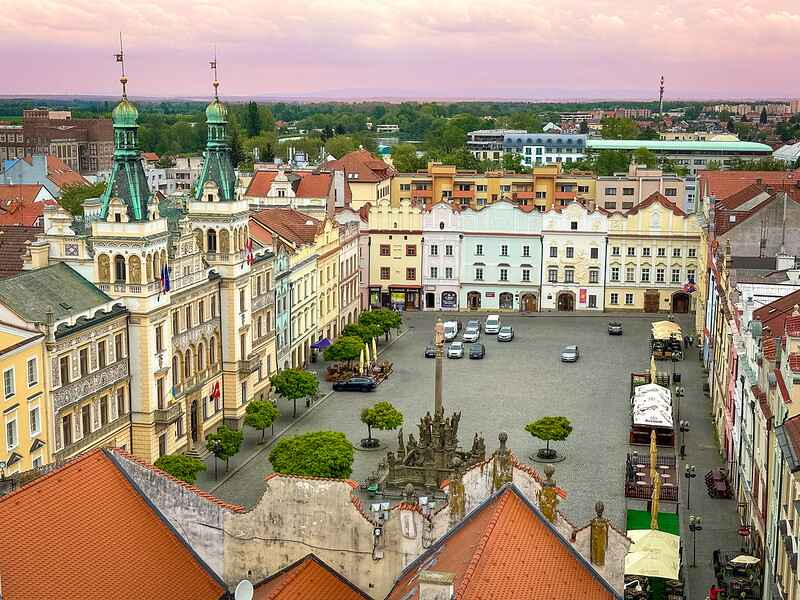 🎹 Litomysl
Litomysl is a small, beautiful town with a rich history and surprisingly many tourist attractions.
It's known for its UNESCO castle, the Smetana's Litomyšl festival and for having the longest old town square in the Czech Republic. You can easily spend a day or two here on your way from Dolni Morava to Prague or Pardubice.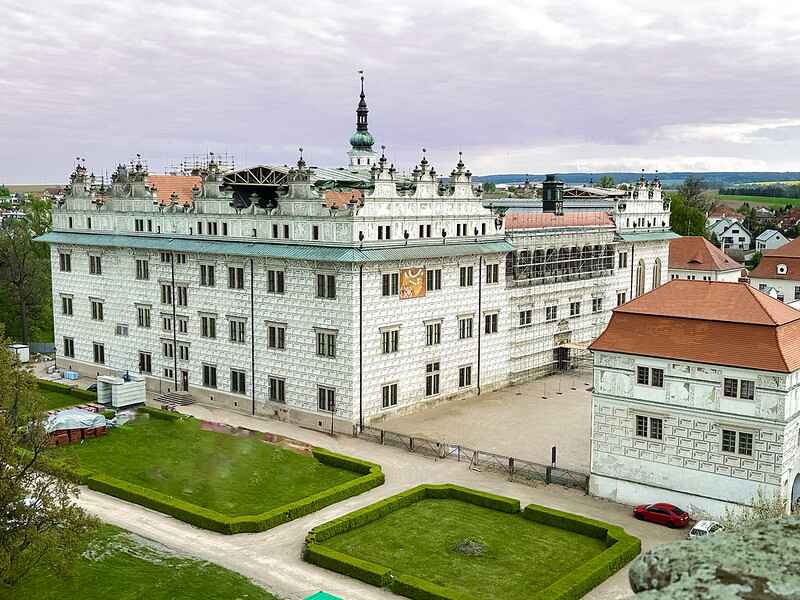 🏰 Prague
Prague hardly needs an introduction, but I'll give you one anyway.
I went there 20 years and then revisited a few weeks ago, and not surprisingly: lots have changed.
There's obviously the stunning architecture, like the Charles Bridge and Old Town Square. But my favourite places in Prague were actually libraries. I went to three very different libraries that each looked like something from Harry Potter or the Sistine chapel.
In addition to that, Prague also has a fun nightlife (hello, Hemingway Bar), delicious food, and enough sights to keep you busy for days.
Many thanks to Visit Czechia and Visit East Bohemia for hosting me in Czech Republic. Whenever I travel, there will always be full disclosure about whether my stay was hosted by a tourism board. And even if I'm on a press trip, my view will never be swayed one way or the other.
More posts from Czechia you might like
Save it!