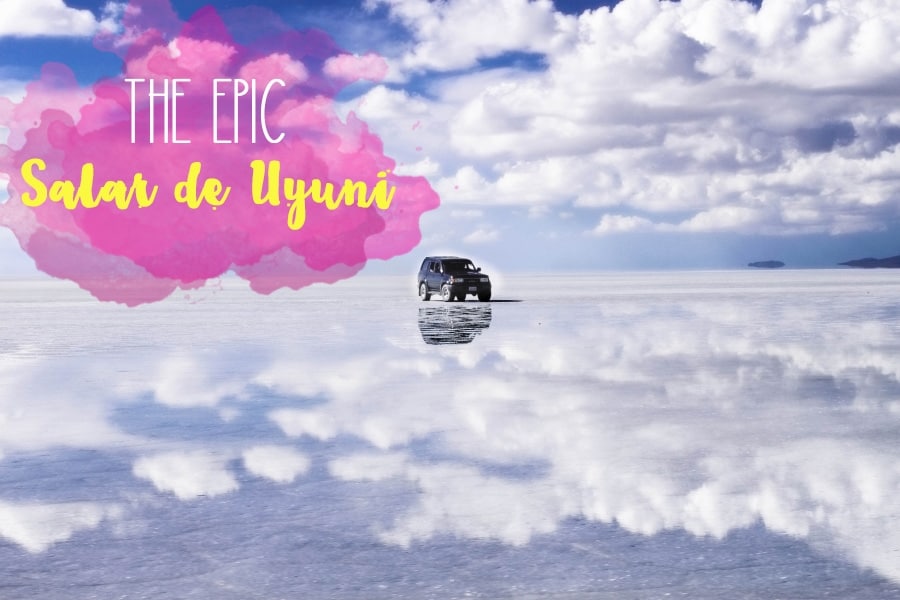 At 12,000 square kilometers, Salar de Uyuni is the largest salt flat in the world. Driving across it when the bright blue skies contrast with the blinding-white salt crust is one of the weirdest and most fantastic experiences I've ever had.
With only 600 inhabitants, Uyuni isn't a particularly big town. At first glance it looks like a ghost town with deserted streets and buildings that are equally tall and in the same boring sand color. At the town center it gets a little more colorful and after exploring the area a bit, I actually came to like it.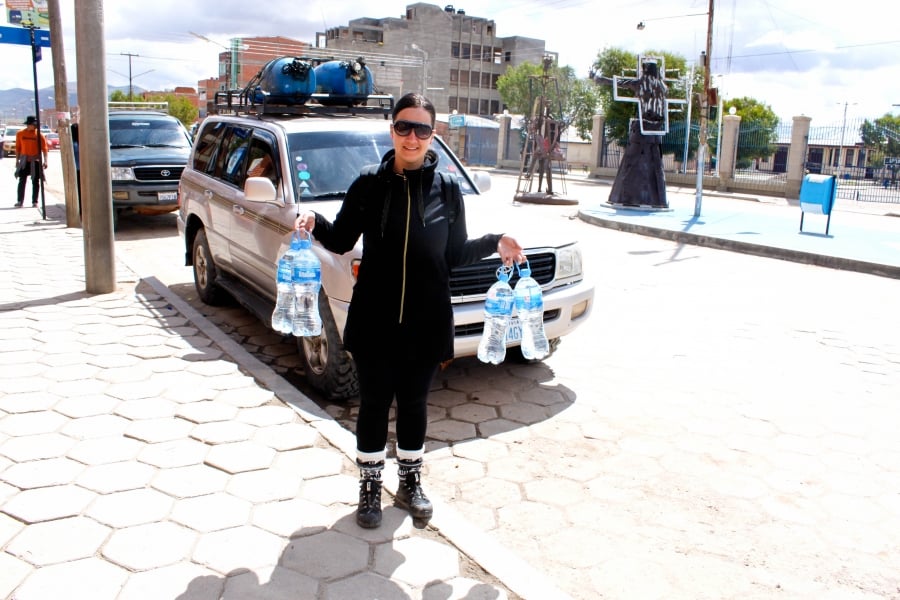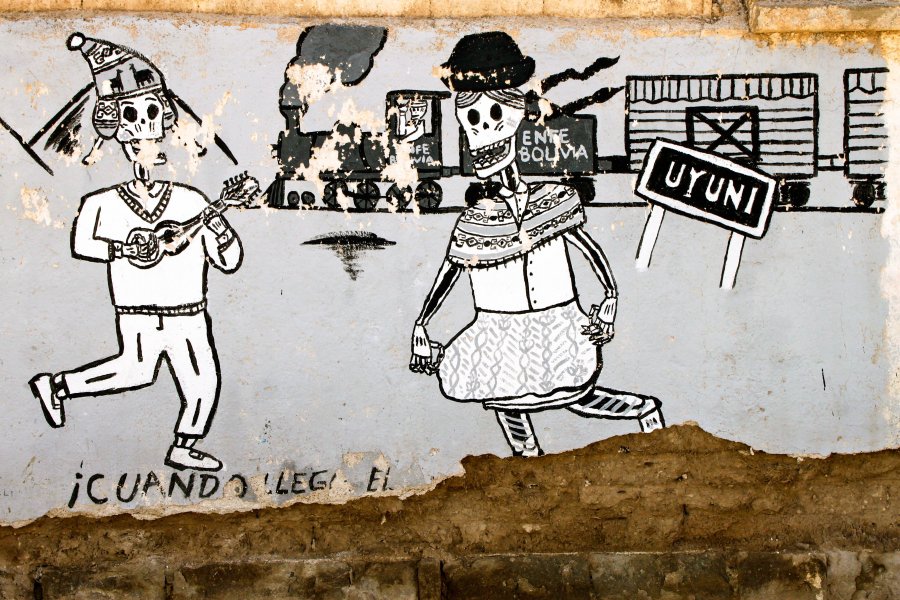 We got to Uyuni at 7.15 in the morning after a one hour flight from La Paz. After sharing a taxi with some other tourists, we found our tour operator, Quechua Connections, and I was instantly greeted by José; the owner of this family run business. He had been doing these tours for 14 years and I had a great first impression about him and his lovely family.
CACTUS VALLEY & TRAIN CEMETERY
The Salar de Uyuni tour started at 11, which gave us a few hours to have breakfast and buy supplies. After picking up the rest of the group – three Bolivian cousins and an American – we headed for the cactus valley. This place was only a few kilometres from the town and it consisted of a large plantation of cactus plants bearing delicious fruits.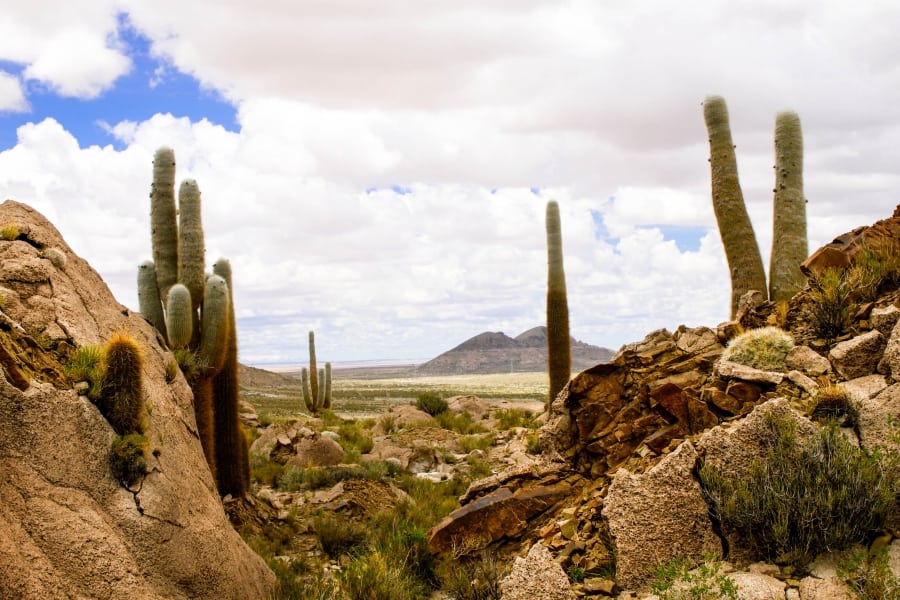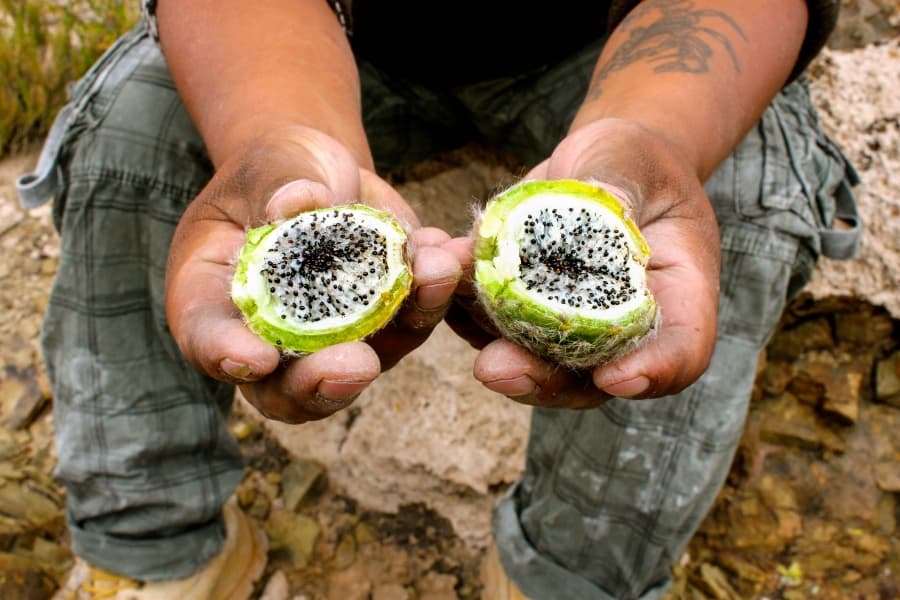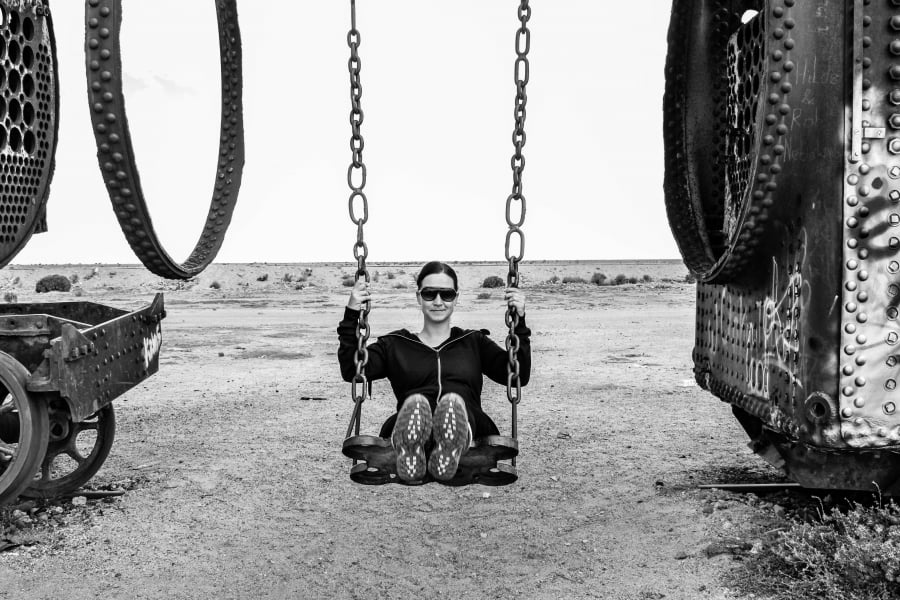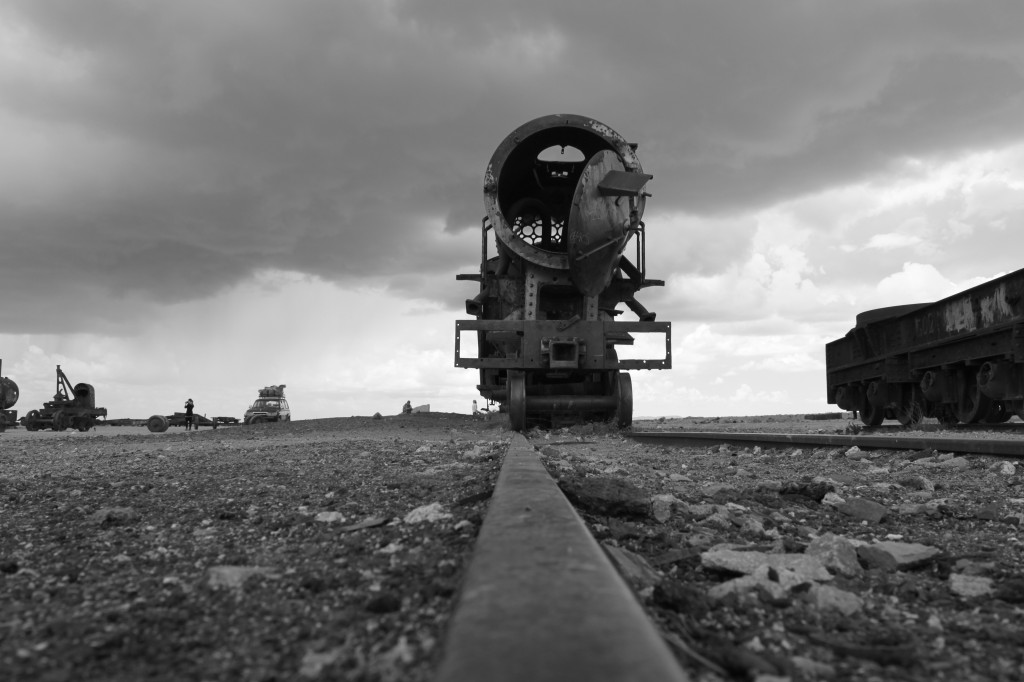 Next on the program was the train cemetery; a semi large collection of trains and carriages just outside of Uyuni town. These trains were used by mining companies to transport minerals all the way to the shores of the Pacific Ocean up until the 1940s. When the industry collapsed, it left behind the trains that can be seen today.
FUNNY PICS IN SALAR DE UYUNI
We then drove 30 minutes to the salt flat – Salar de Uyuni. This magnificent place, standing at 3,600 meter above sea level, was formed thousands of years ago when a large prehistoric lake dried out and left behind this major salt desert. In the middle of the flats, there is an island of giant cacti that measure up to 12 meters high and are over a thousand years old.
Apart from being an interesting place, this is also popular for snapping funny perspective pictures. Like doing yoga on a box of Toblerone, having your friend stand on your hand or cooking the team for dinner.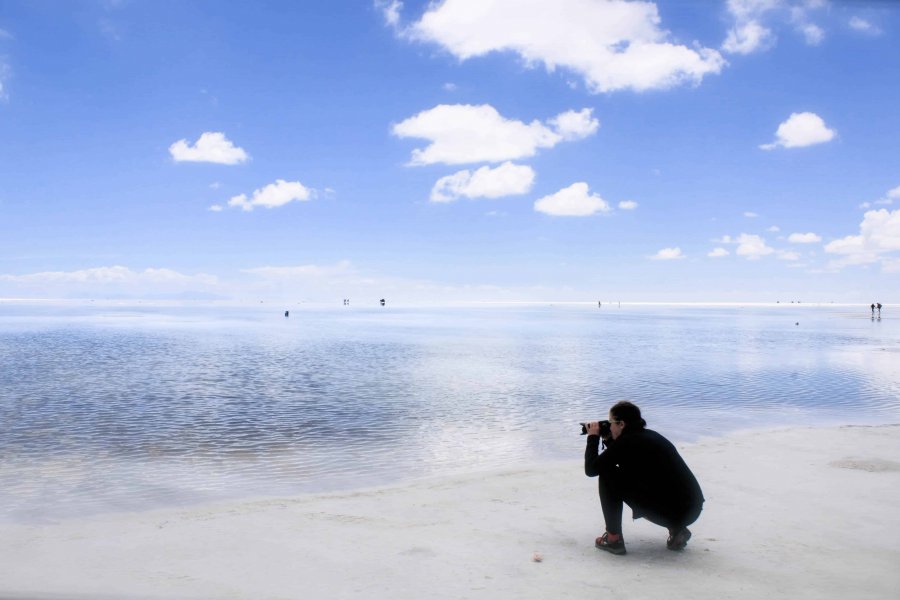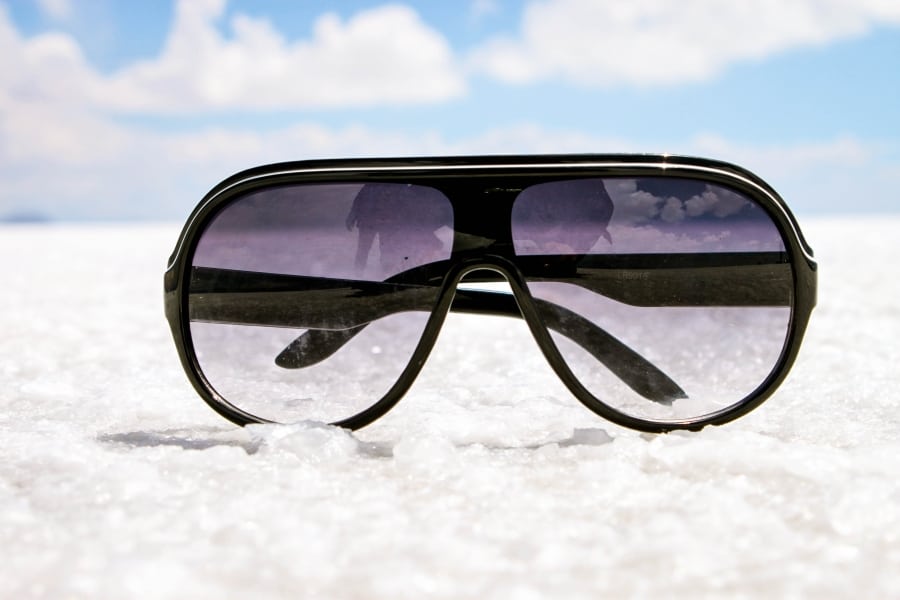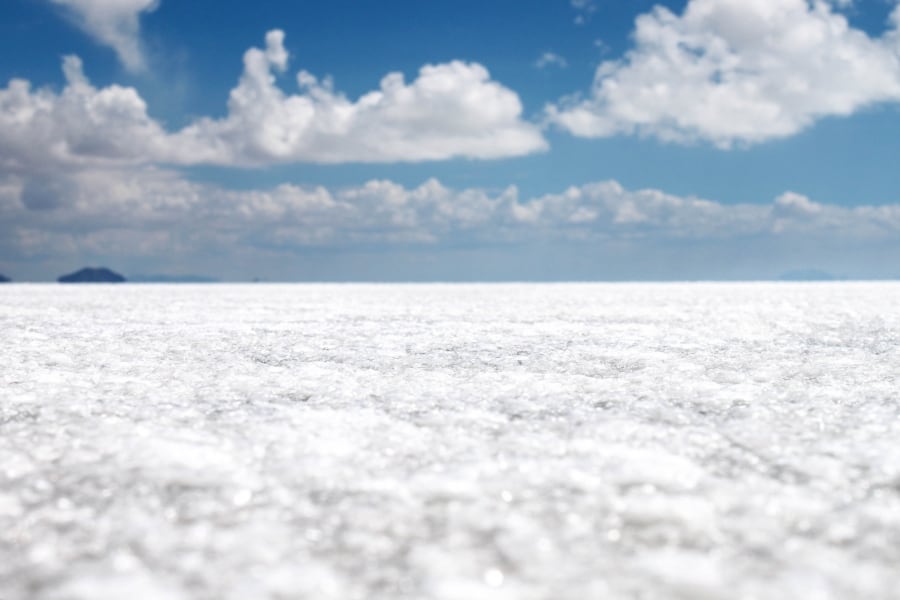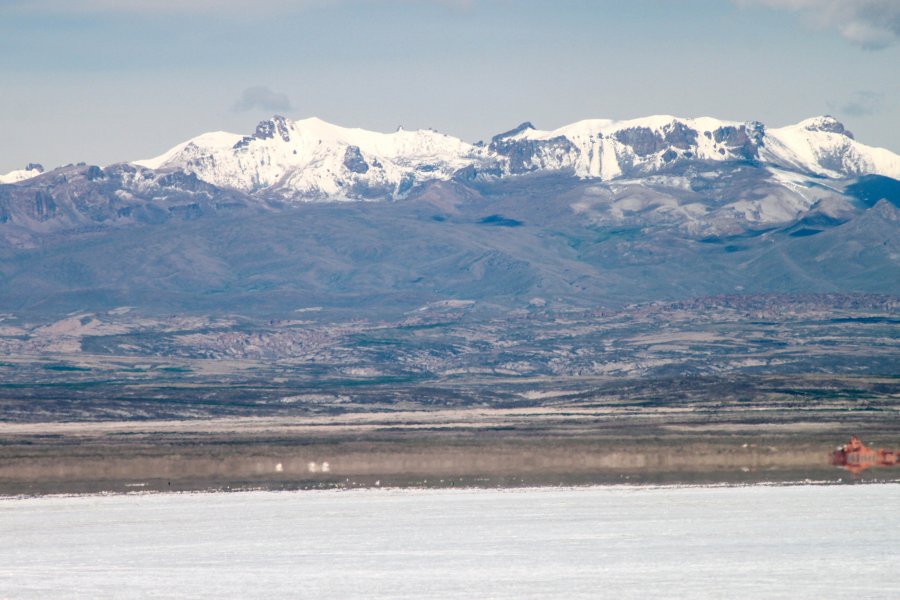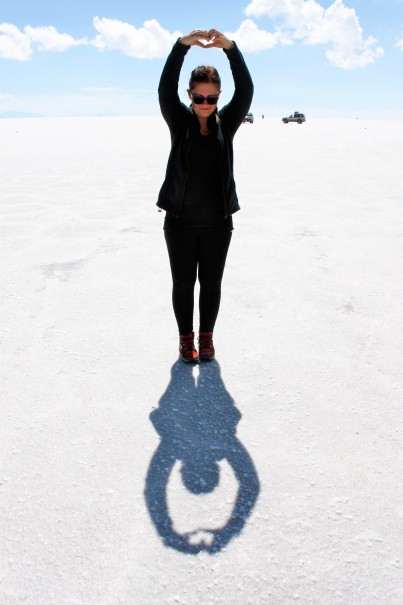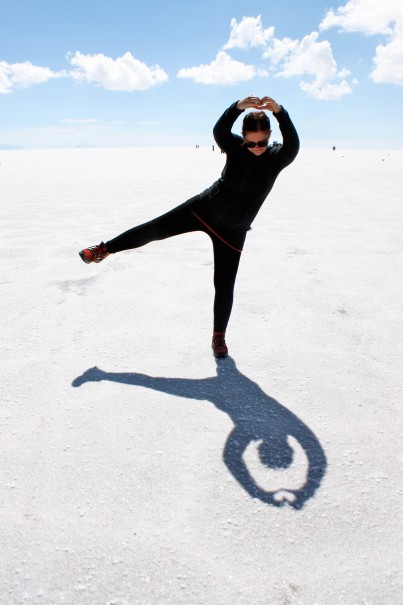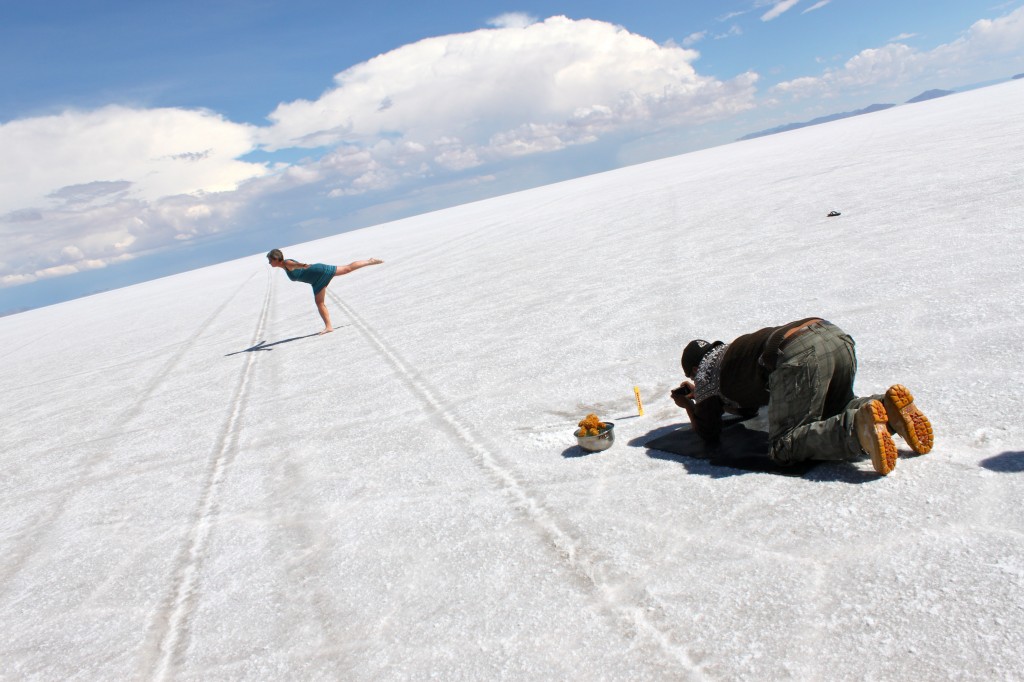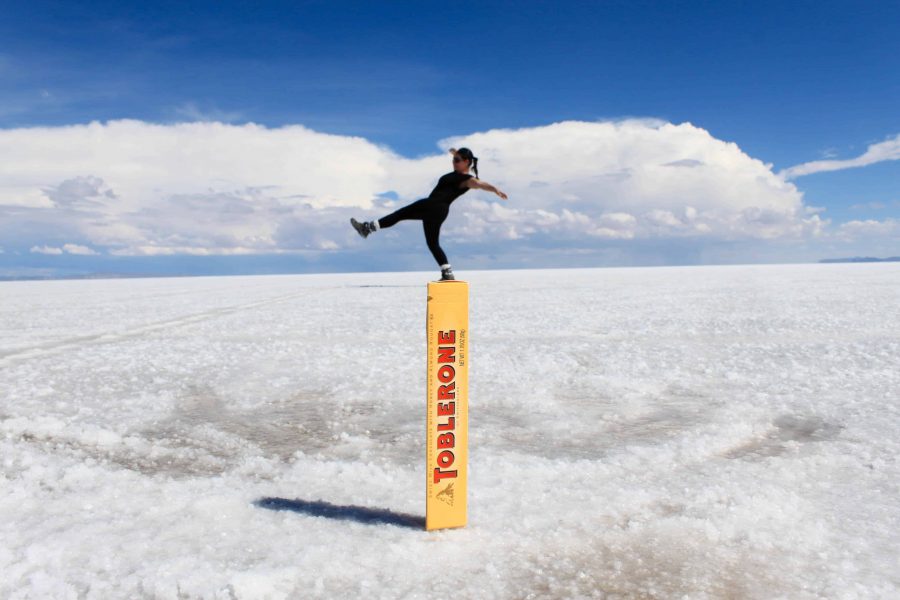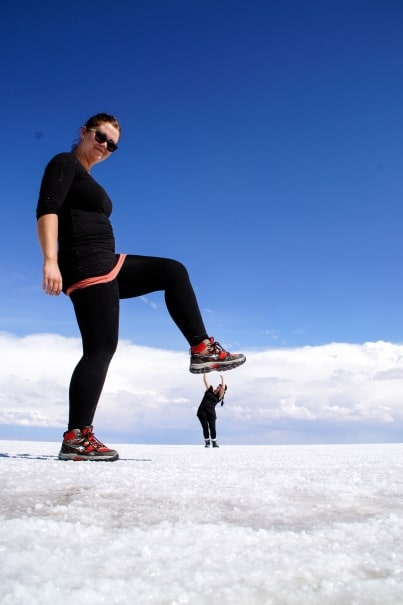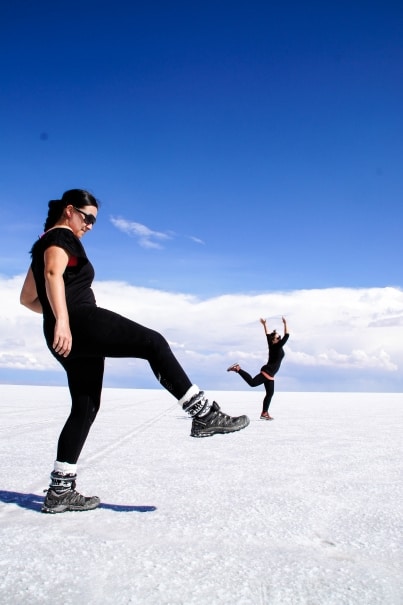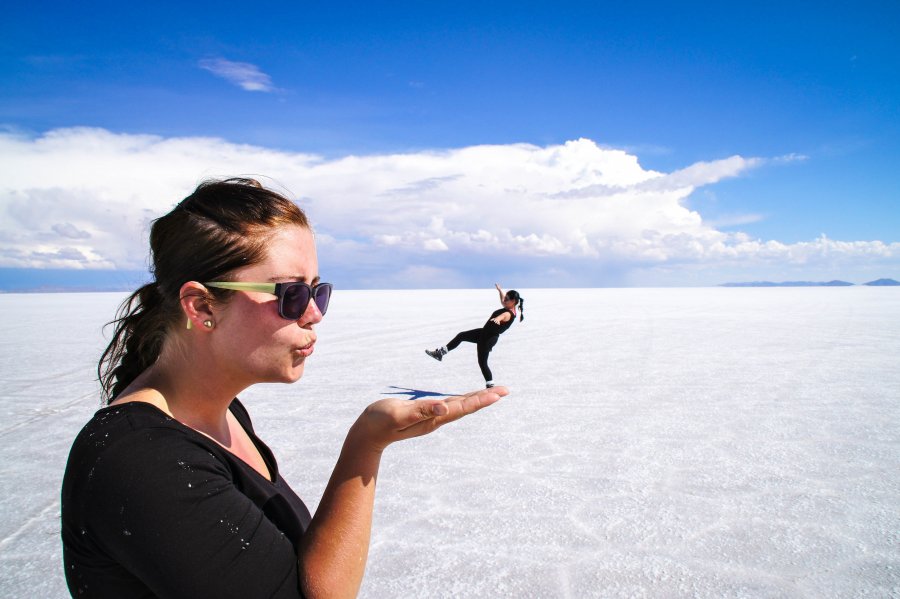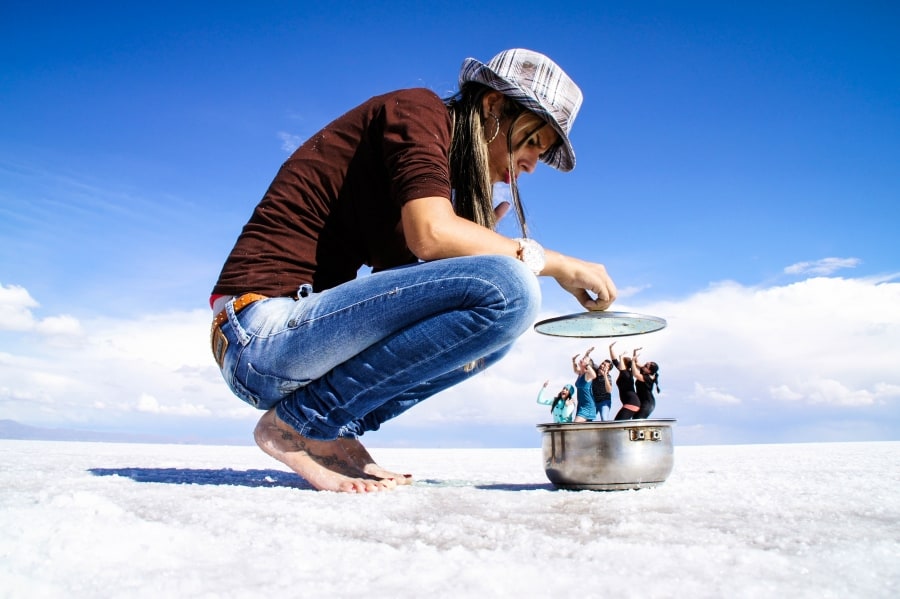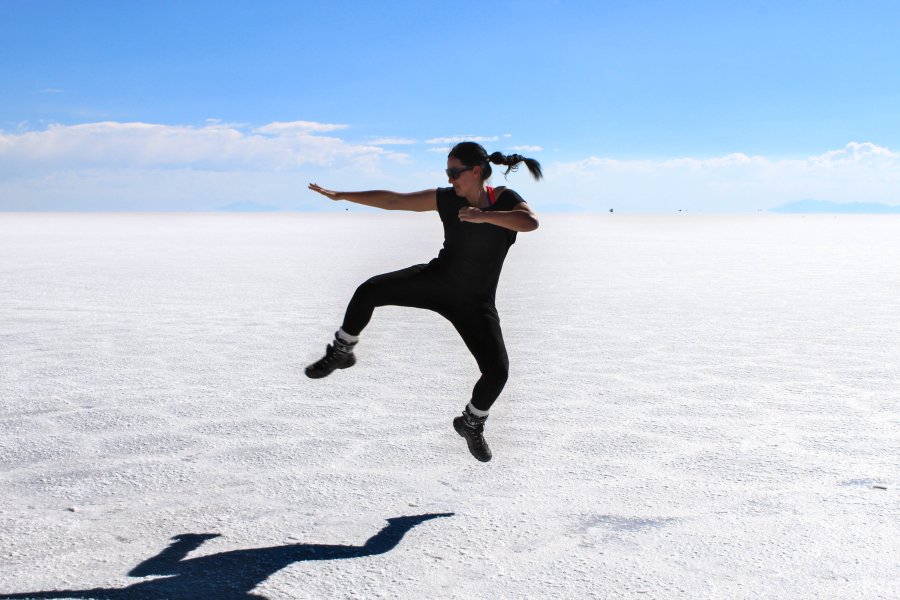 Taking the funny pictures was without doubt the thing we had been looking most forward to that day. While José had some pretty creative ideas, we had done our research from home, too. Small tip: Bring some accessories, e.g. m&m's, Toblerone, toy animals and the sorts, to make better photos.
After spending a few hours snapping salt pictures and having lunch, we drove further out in the flats. The further we got, the more water was on the surface and this made for a perfect picture setting.
UYUNI IN THE RAINY SEASON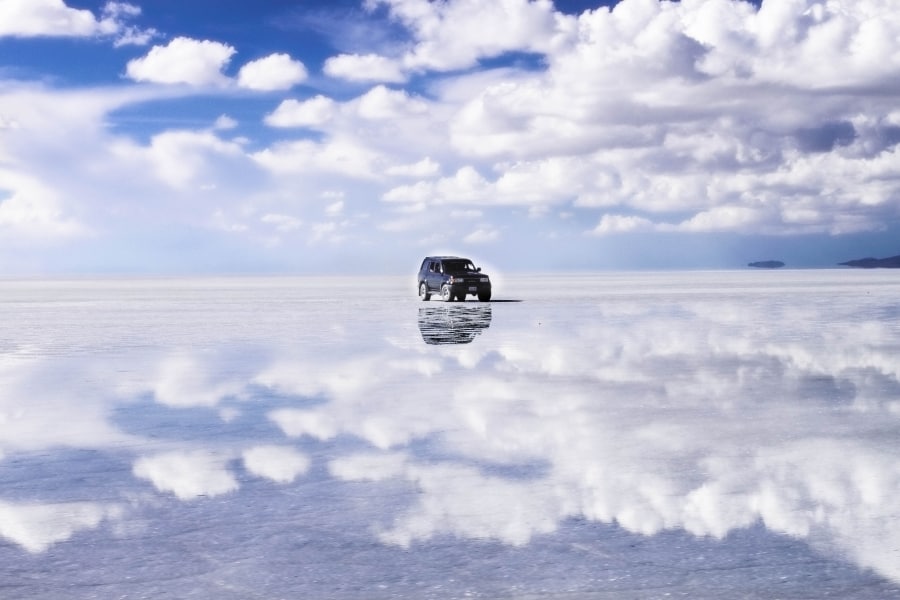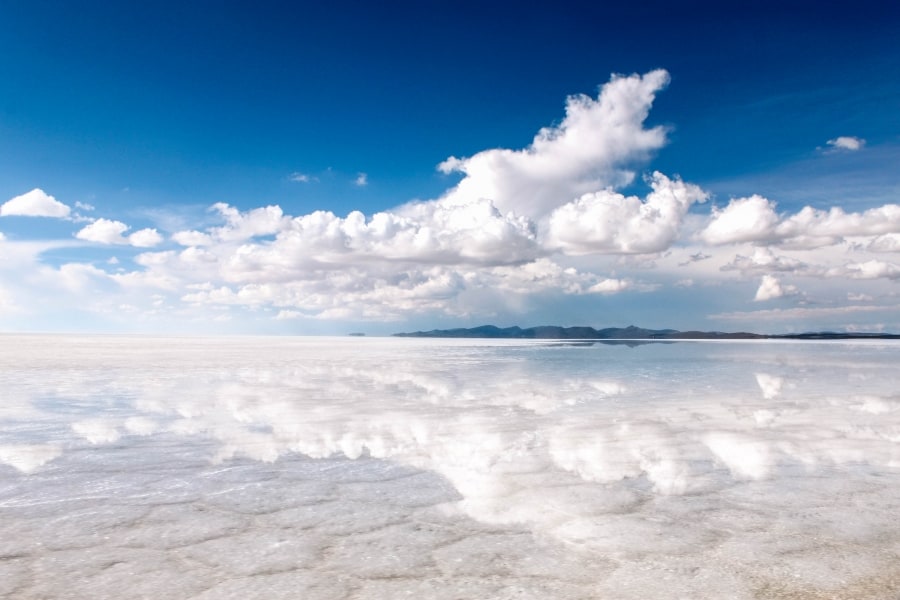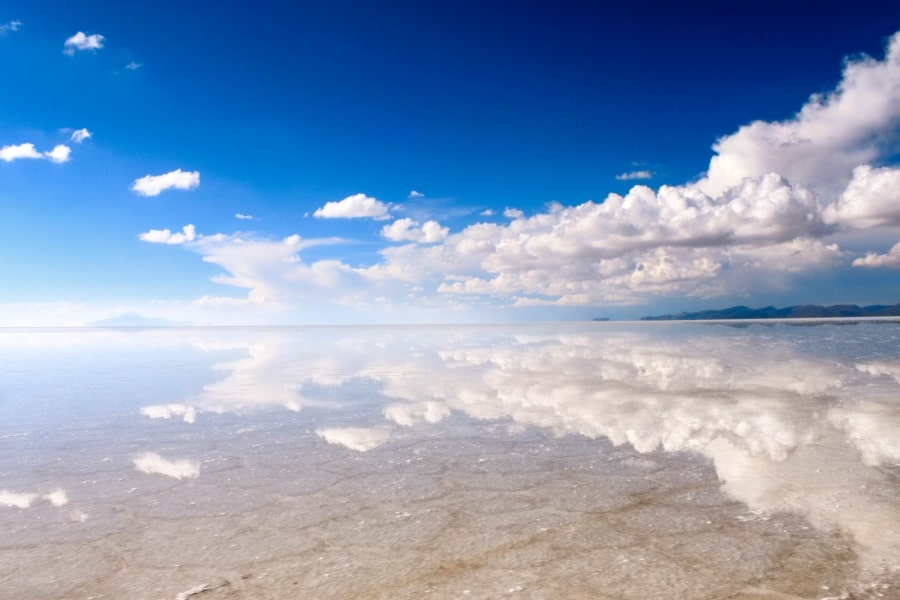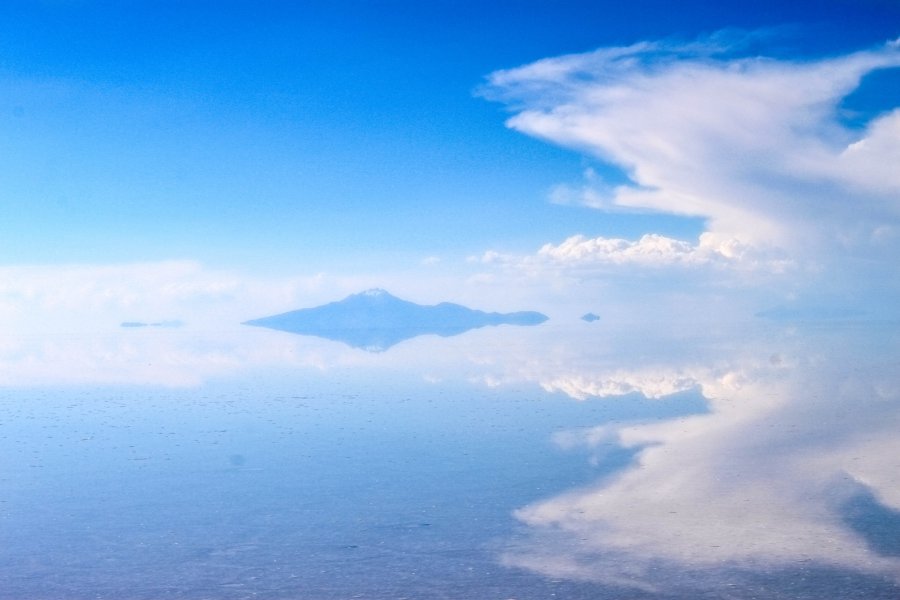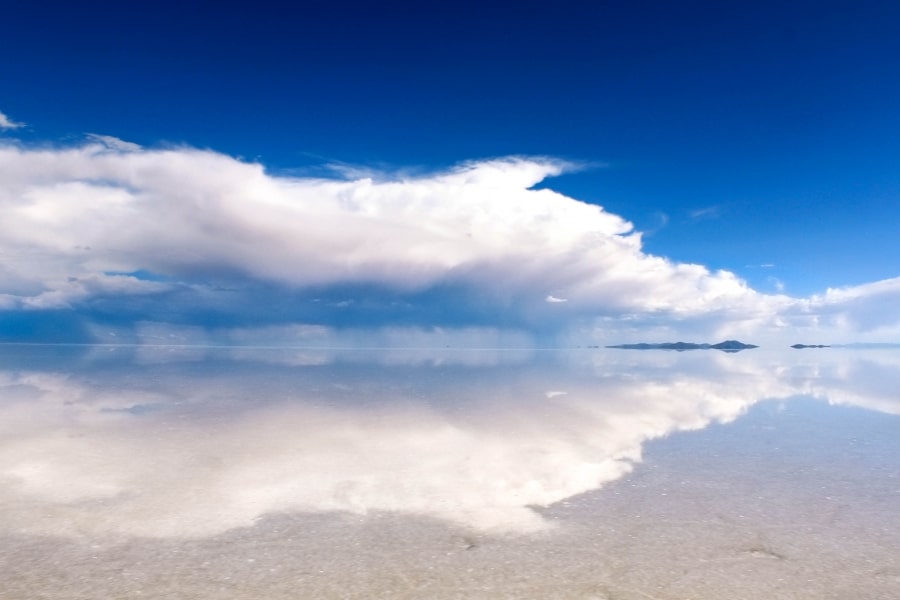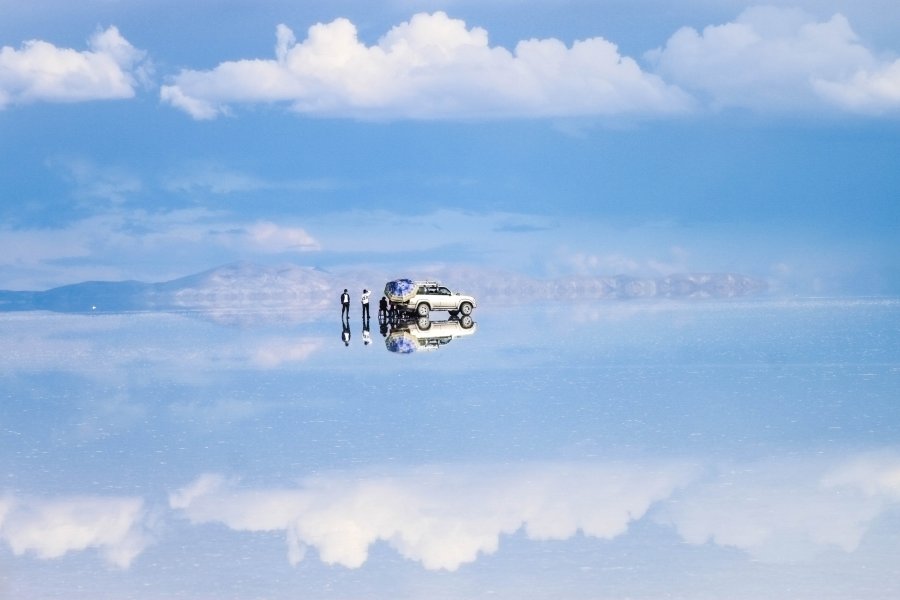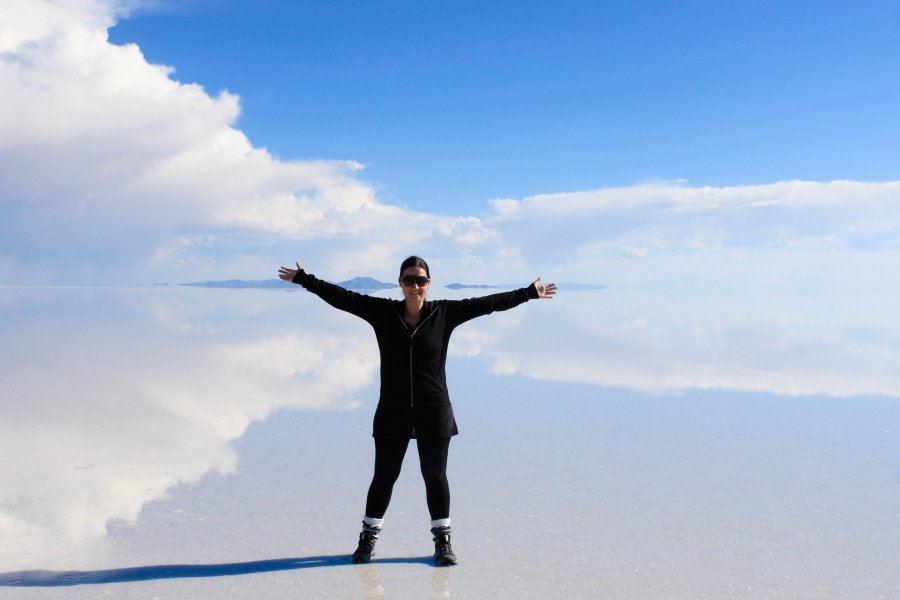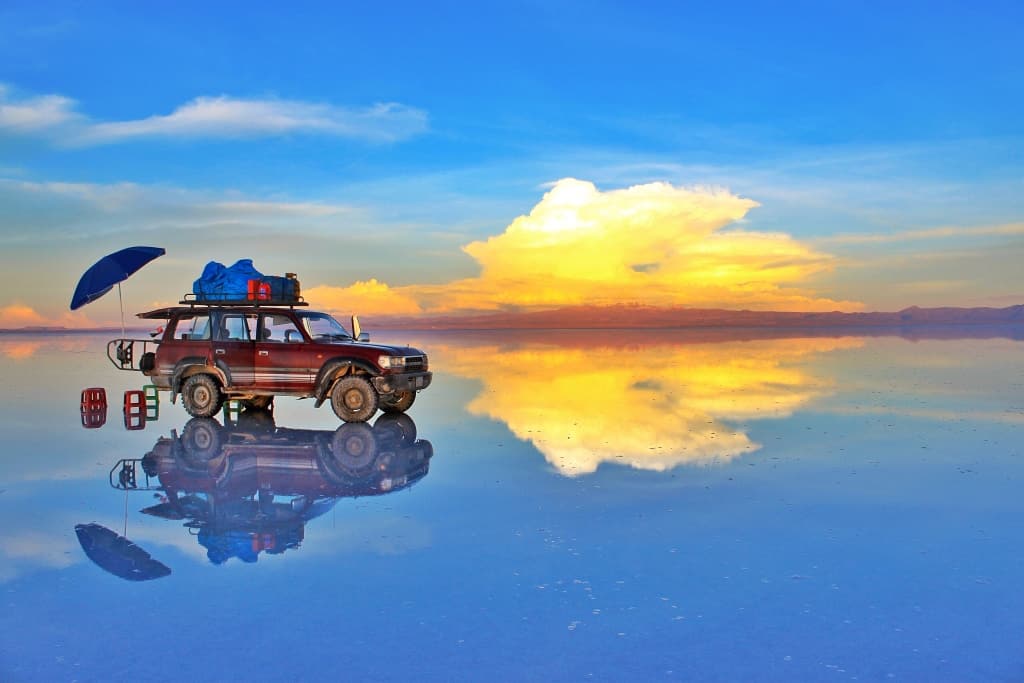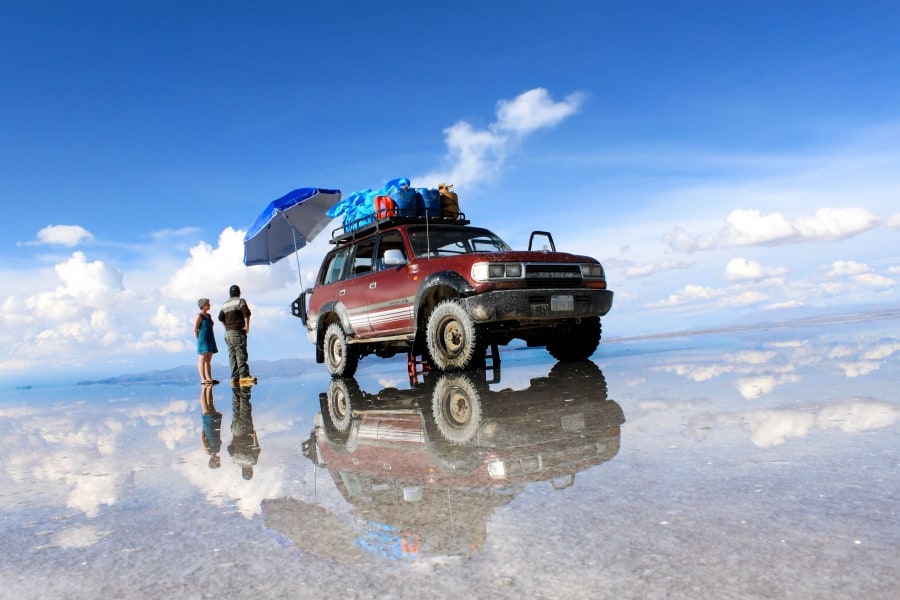 WATCHING THE SUNSET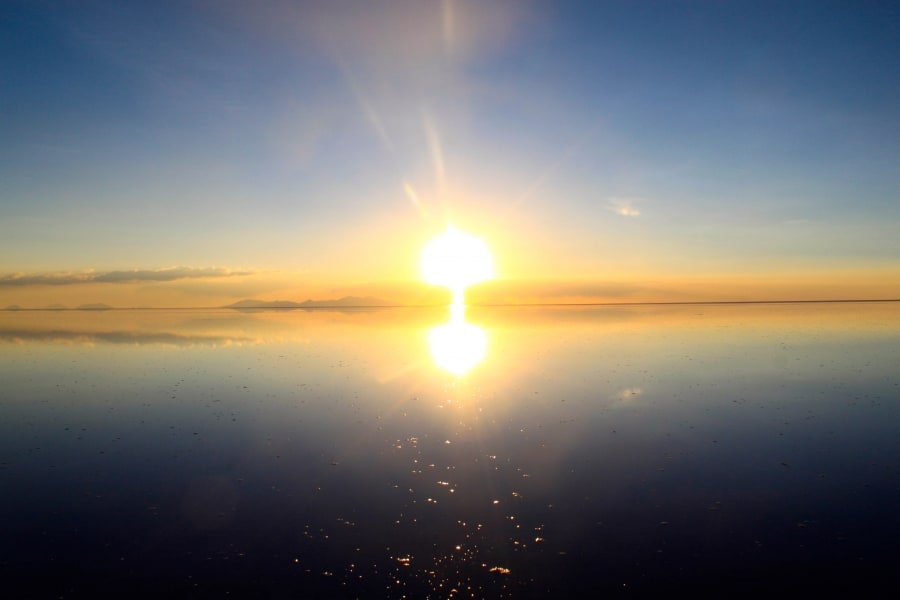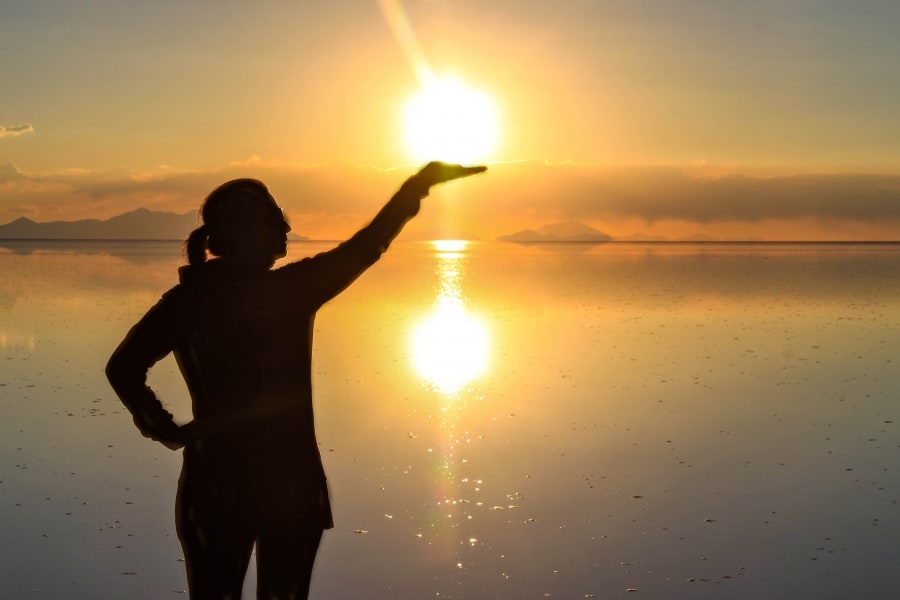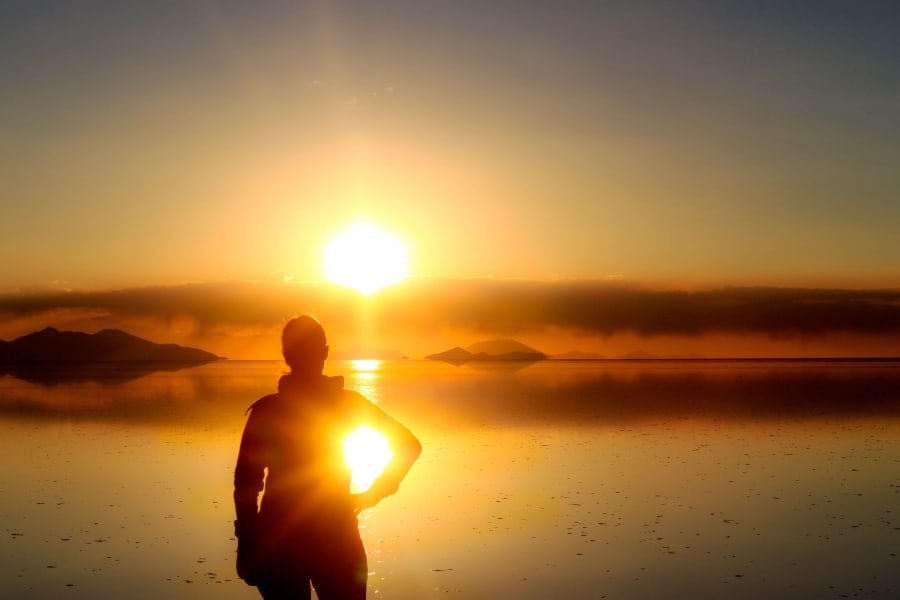 We spent six hours in Salar de Uyuni and we watched the sunset, which is the most beautiful time of the day, really allowing you to grasp the true beauty of this magnificent world wonder. I spoke to someone in La Paz when we got back, and he told me that his tour company had only set one hour off in the flats. Another reason why it is important to choose the right tour operator.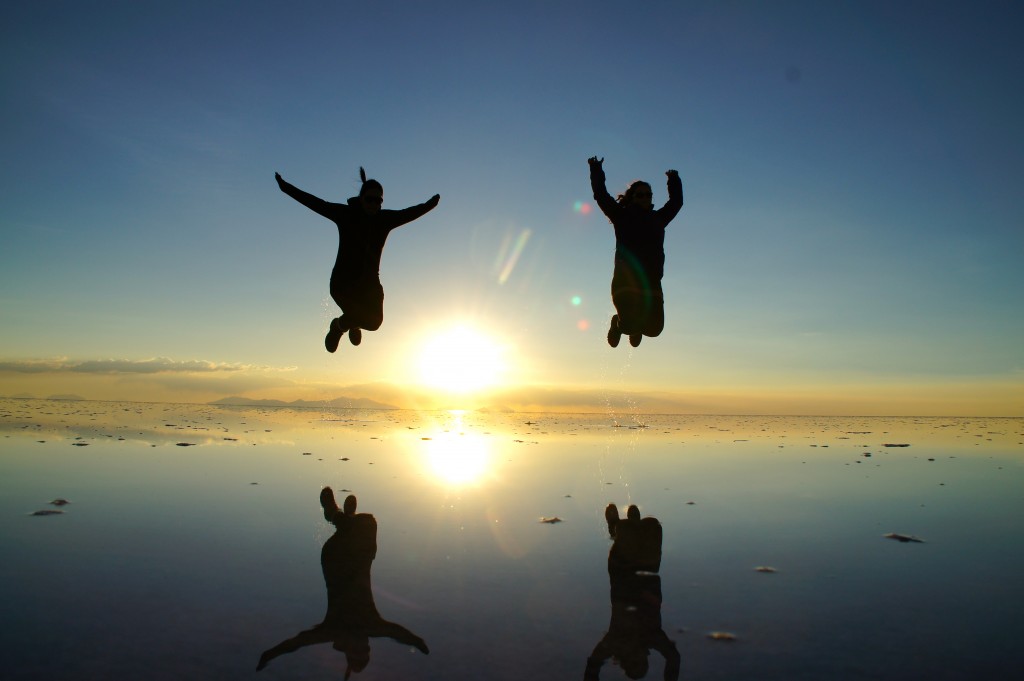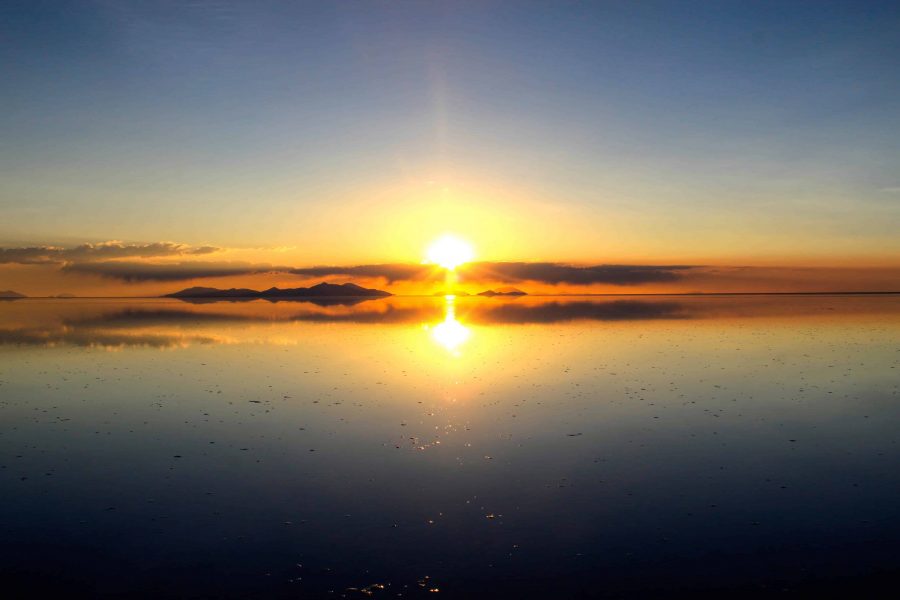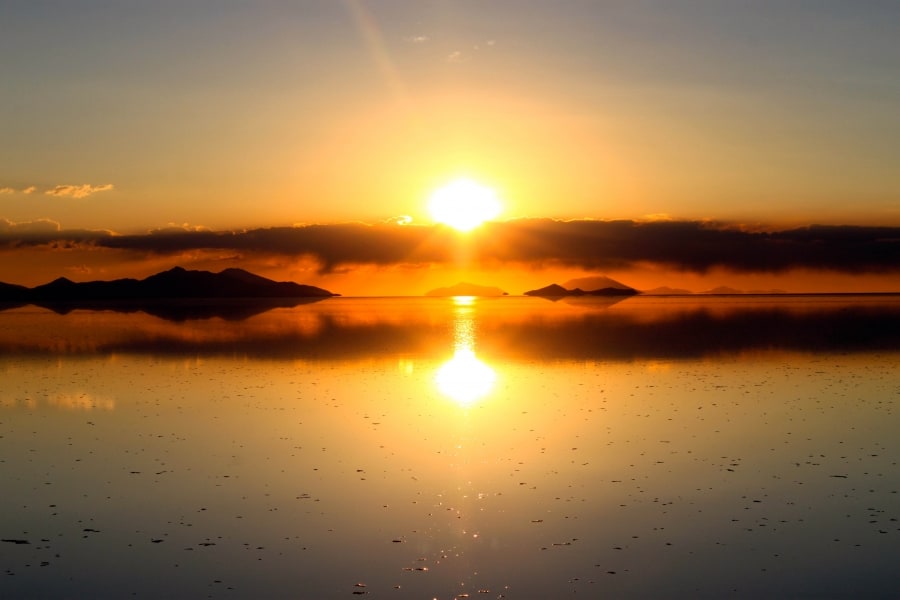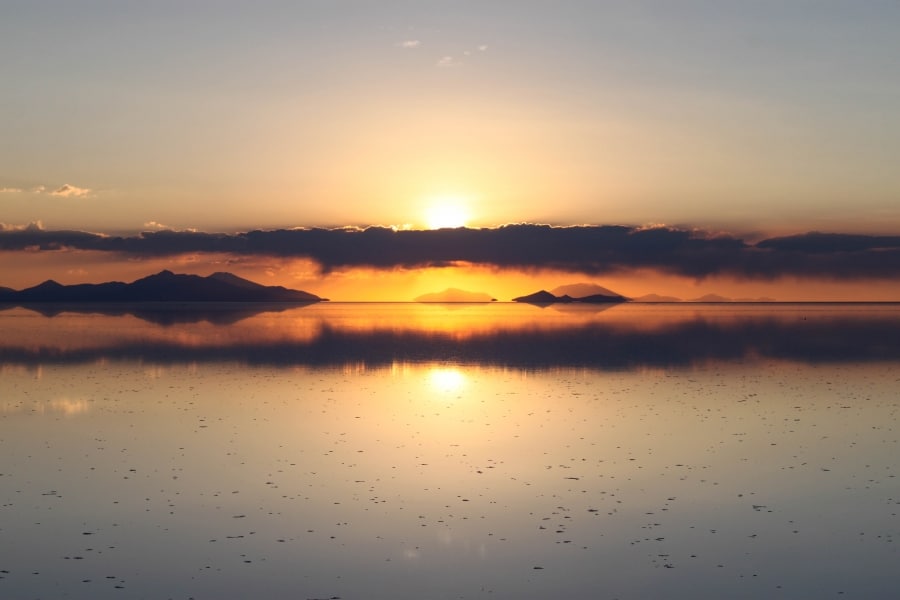 After viewing the sunset, we drove back to the city and spend the night at a hotel made of salt. Everything in this hotel was constructed from salt blocks. The walls were of salt, the chairs were of salt and the bed was of salt. Even though it was rather basic, it was still really fun to stay there.
Going to Salar de Uyuni by far exceeded my expectations both in regards to the scenery and the tour company itself. I have never seen anything like this in my life, and I still get goose bumps every time I look at the pictures from this place.
Pin to Pinterest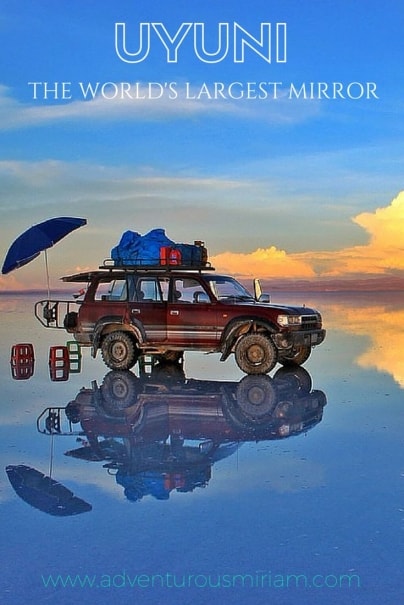 * I'm very flattered if you want to use my images, but all my photographs are ©Adventurous Miriam. Please do not use my photos without my permission.
The following two tabs change content below.
I'm Miriam Risager, and this site has been my scrap-book, playground and home since 2013. I launched this blog as a way to share my journey, as well as share the hows, whys and wheres for other travelers.