29 best travel purses for Europe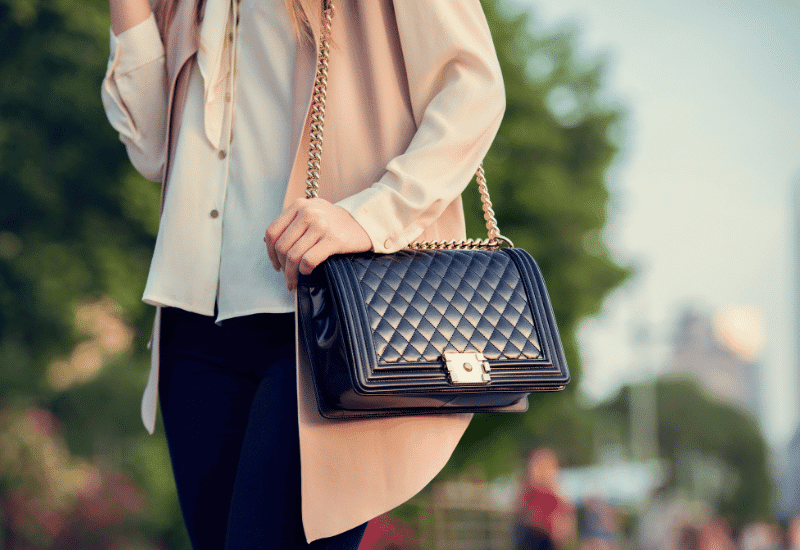 There's a common misconception that we can't be stylish and fashionable as we travel the world. That practicality should win above looking chic. That's nonsense! There are so many practical suitcases, travel bags, camera bags, jackets, and other travel necessities that are also gorgeous and stylish (take the fact that leather jackets are always waterproof, and that's also a practical necessity).
So, what about purses? Well, if you're planning on travelling around Europe, fashion capital of the world, you'll want to look good while also keeping your valuables safe.
So, let's take a look at what is the best travel purse for Europe. We'll discuss what a good travel purse and travel wallet should be and do; and look at a list of the best travel handbags and purses so that you can decide which is the best travel purse for you.
Read next: 23 best bags for travel
How to find the best travel purse
Size and storage/utility
This is your first consideration. What do you usually carry in your travel purse or travel wallet? That will determine how big your ideal travel bag should be. Consider your essentials – what you need to have in your purse at all times, and what can be relegated to your suitcase or backpack. Then you've got an ideal of what size bag you need.
Also, you're going to be mostly exploring towns and cities in your good clothes, so you won't need that many essentials; bear that it mind.
Anti-theft
This is a vital point of consideration. In Europe, some cities are safer than others. Berlin, for example, is typically very safe. But Paris can be surprisingly deceptive when it comes to theft. So, having an anti-theft bag is hugely important.
Always factor that in. And, below you'll see a selection of the best anti-theft bags on the market to choose from. Comfort and style are, of course, important, but keeping your things safe is a bag's job, after all!
Comfort
The best travel purse for Europe should be something comfortable as well as stylish. You could be walking a city like Paris or Madrid for hours on end, and you'll want to be as comfortable as can be so as not to cut your day short for no good reason.
Comfort means a lot of things to a lot of people, but factors to bear in mind when selecting the best travel purse are: size and weight, how it's carried (handle, strap, over shoulder, crossbody, etc), and what material it's made from. All of these can affect your decision and deserve close consideration.
It has to be stylish
As I've said, Europe is stylish! So, bottom line, you want to be stylish while you're travelling. And that means having a bag that looks good, matches your outfit, but is also still safe and comfortable. Below you're going to see a good range of styles to choose from which will ensure that your tastes are met. I guarantee you'll find the best travel purse for you right here.
Best anti-theft bags
Anti-theft bags keep your essentials and valuables safe and secure in two ways: they use RFID blocking technology to stop thieves scanning your contactless credit cards through your bag. And they have invisible seams and zips to stop slippery pickpockets from sliding into your bag. They're a must-have if you want that extra security.
Best money belts
Best cross body bags for travel
Crossbody bags are great for their size and comfort. They're larger than most travel purses because they are supported by your whole body, meaning you can carry more weight. They also look fantastic and are often made from stylish leather.
Best travel totes
Tote bags are stylish, sleek, and simple in their design. They're all about keeping your essentials safe and looking good while they do it.
Best travel handbags
More traditional handbags – often made from leather – are where style and fashion shine through the most. They're bags that are often designed to be slung over one shoulder; they carry a little less than a messenger bag but still have room for all your essentials.
Best travel wallet
Like a fashionable clutch, a travel wallet is perfect for carrying your most valuable essentials: cards, money, ID, passport, and phone. Some are a little bigger, but compact portability is key with travel wallets.
Best travel clutch
Similar to a travel wallet, a clutch carries about the same amount of essentials, is usually gorgeous in style and design, and is often meant to be carried by hand so it can't ever be too big or cumbersome.
More stuff you'll love