The best hardside luggage you can buy in 2023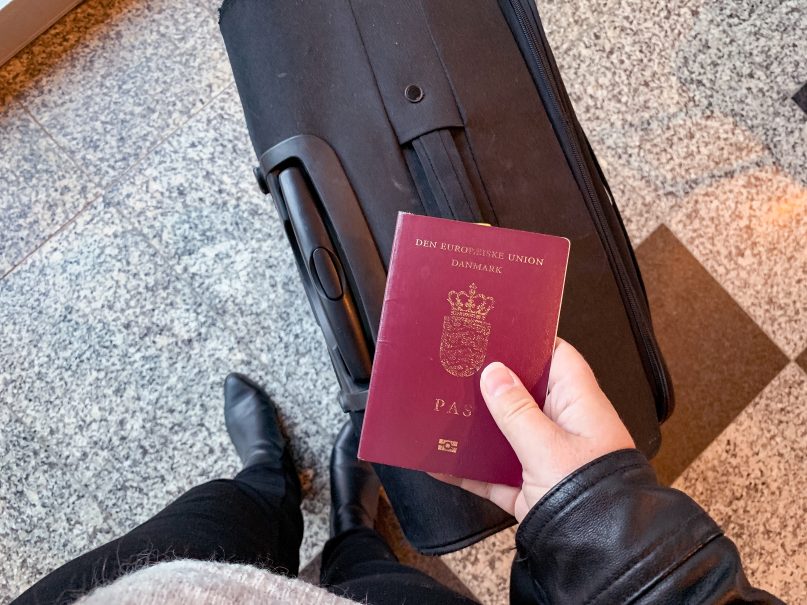 Suitcases come in all weights and sizes, but there's really only two types: softside and hardside luggage. Whether it's a massive suitcase designed for the plane's hold, or lightweight carry-on luggage, you can get yourself either soft or hard luggage.
Hardside luggage has far more benefits than softside luggage, which we'll take a look at below. But what's the best hardside luggage to pick up? What exactly should you be looking for? Picking the best suitcase or the best travel bags can be confusing, and there are a lot of factors and choices to consider.
So, let's take a look now at the very best hardside luggage around, and what's so good about them!
Read next: 23 best bags for travel
This post contains referral links for products I love. Adventurous Miriam earns a small commission at no extra cost to you if you make a purchase through my links. Thank you for your support ♡ Learn more
The Rundown: 13 best hardside suitcases
Benefits of hardside luggage
The one downside to hardside luggage has pretty much vanished now. It used to be that it was much heavier than softside luggage, but that's not the case anymore (no pun intended). The best hardside luggage is just as light as softside luggage and has far more benefits besides. Hardside luggage is the best suitcase for sturdiness and safety.
If you're carrying valuables, fragile souvenirs, or electronics and you've seen how baggage handlers, well, handle the luggage, you'll be thankful to have the best hard-shell luggage to keep everything inside safe and well-protected.
How to choose the best hardside luggage
There are a few things you must consider before buying your suitcase. Like, how many pockets and compartments should it have, is weight important for you, do you want a set and what material do you prefer.
Compartments
This can differ from suitcase to suitcase but hardside luggage doesn't have any external zips and pockets. Inside, it will often have a mesh pocket to help separate your items out – like clothes and toiletries. You'll also usually find straps to help keep clothes from getting messy and to keep valuables safely strapped in place. But you might also want to consider investing in some packing cubes if you want to micromanage your luggage even further.
Weight
As I mentioned, weight used to be a real issue with hardside luggage, but nowadays the best hardside luggage is just as light as softside luggage. Softside is still the lightest luggage, but not by much. You can easily find lightweight carry-on luggage which uses a hard shell. The best lightweight luggage uses strong but light materials to ensure complete safety of your things when in transit.
Set or a single?
This is your call; it depends on how much you typically like to pack. If you're flying and you're checking your baggage in, you'll want to have a set of good check-in baggage and the best carry-on suitcase. And buying a set is usually cheaper than buying two bags individually. If you know you'll need two bags, buy yourself a set. And the best luggage sets are usually not too expensive, and you'll find that they come in fun matching colours and styles.
Material
Hardshell luggage can be made from various materials, from lightweight but sturdy plastic to thin and light metals and polycarbonates. The more you're willing to pay, the better the materials will be. And the better the material, the more durable your luggage will be.
Durability means safer items and long-lasting luggage. Polycarbonate is the best material for both light weight and durability. You'll find that the best luggage brands, like Samsonite, use polycarbonate in their lightweight luggage. Read on to find the best hardside luggage for you!
Best hardside luggage
These are the 13 best hardside suitcases you can get in 2022. Let's dive in!
Hardside suitcases
This luggage is for check-in and is one of the best lightweight suitcases on the market. You can fill up almost your entire weight allowance with your personal effects and not worry about the weight of this tough and durable suitcase. It's also a chic rose gold colour.
Hardside suitcases
For the very lightest luggage, this is the check-in suitcase you want. This Samsonite luggage is made from polycarbonate and is as durable as it is light. It's the lightest luggage around and getting this means you're not sacrificing sturdiness or security. As lightweight suitcases go, this gets top billing.
Hardside suitcases
Hard case luggage can often be seen as boring or dull, but it doesn't have to be. If you want style, here's style! This awesome hard case luggage has a chic and dynamic aesthetic in a stunning rose gold colour. It's stylish without being gaudy; I love it.
Hardside suitcases
If you're looking for the best hard-shell luggage that's also the best carry-on suitcase and is also affordable, this is it! A lightweight, cheap, reliable, small, and strong hand luggage suitcase that has no downsides. Affordability without being unreliable.
Hardside suitcases
Best splurge: Delsey
On the other end of the scale, this is a gorgeous suitcase with a high price tag. This suitcase is stylish and very much a case of 'you get what you pay for'. It's fashionably, lightweight, safe, theft-proof, and built to last.
Hardside suitcases
This excellent polycarbonate suitcase is the one that will best stand the test of time. You won't ever find this suitcase looking battered or old; it's scratch-resistant and looks like it could handle a mid-sized explosion. You don't really expect anything less from Samsonite luggage.
Hardside suitcases
Best for business: Level 8
This multipurpose luggage is an all-in-one. It's one of the best travel bags I know, and perfect for the businesswoman or man on the go. With separate pockets to store and protect your laptop and other electronics, as well as compartments for different clothes, both formal and informal, it's a dream of a suitcase.
Hardside suitcases
As I've mentioned, hard shell luggage can be guilty of being quite boring, aesthetically. But not this one. This is great for any Star Wars fan who scoffs in the face of boredom. With four suitcases to choose from: R2-Ds, Stormtrooper, BB8, and Darth Vader, your luggage will never look drab again.
Hardside suitcases
Another fashionable that's the perfect carry-on luggage. This striking and chic carry-on hard-shell suitcase is lightweight and perfectly sized for the overhead bin. It's an ideal weight, size, sturdiness, and does everything a solid hand luggage should do!
Hardside suitcases
This is a chic and stylish carry-on that's unmatched in its subtly cool design. But the best thing about it is that you can choose from not only a myriad of colours, but also colour combos, with some colour options being half-and half split horizontally or vertically. The sheer variety here makes it one of the most fun luggage choices on the market.
Hardside suitcases
Most vibrant: Viaggi
This is hands-down one of the most colourful suitcase designs I've ever seen. Striking in the best possible sense of the word; I love it. A pop animal print that's made up of a variety of vibrant colours and blends print patterns from zebra, leopard, and some kind of tropical bird that's all kinds of eye-catching.
Hardside suitcases
This is the best luggage set, not just for its universal sturdiness, light weight, and ergonomic design, but also for its price. It's a perfectly priced set of luggage that you won't beat anywhere else.
Hardside suitcases
Best vintage: CO-Z
I don't know about you, but I love vintage bags. Leather camera bags, messenger bags, and these old-fashioned English suitcases. You can imagine yourself running along a train platform with this as the steam train whistle blows. All aboard!
More travel products you might like
Save for later