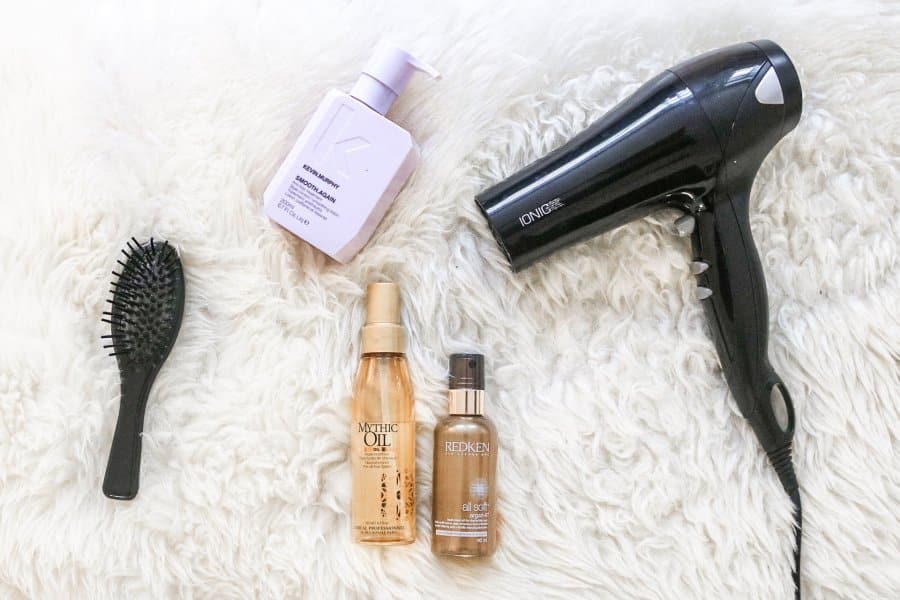 A hair dryer is a pretty common household object. We all have one, and using it is fairly automatic. But when it comes to travel, having a hairdryer can become a bit complicated.
For example: your hair dryer needs to have two things to work in other countries – the correct voltage and a travel adapter. Otherwise, it won't work! It also needs to be lightweight and compact, preferably smaller than the average hairdryer so that it doesn't take up half your suitcase.
There's a lot to consider when looking for the best travel hair dryer. But I've got all those considerations taken care of here. So, before you decide, check out this list of portable hair dryers and how to choose the best one for you.
Read more: 75 unique travel gifts for someone going travelling
The rundown: 10 best travel hair dryers
If you're in a hurry, here's a quick overview of the 10 best travel blow driers. There's one for every budget.
How to choose the best travel hair dryer
Dual voltage hair dryer
Having a dual voltage hair dryer means you don't have to worry about it not working when you go abroad. And it has the double benefit of being just as useful at home as it is abroad, so it can be used as your standard hair dryer and there's no need to buy two.
A dual voltage blow dryer is a must-have if you're travelling to another country; there's nothing more frustrating than lugging a blow dryer abroad only to find it doesn't work when you get to your hotel or apartment. With one of these, that won't happen.
Ionic or tourmaline dryer vs. ceramic or porcelain dryer
These are the two main types of travel blow dryers. Ionic and tourmaline hair dryers are for thick and frizzy hair, whereas ceramic or porcelain hair dryers are for fine or dry hair. You know your hair, so you know which type of travel blow dryer to get for your needs.
Weight
Needless to say, you want a portable hair dryer that really is portable. One that can be easily carried from one place to the next, doesn't weigh down or bulk up your suitcase, and can even fit in your daypack if you need it to.
You'll be surprised how heavy a hair dryer can be, so the best travel hair dryer is one that's as lightweight as possible.
Size
The best blow dryer is a compact and foldable blow dryer. You'll often notice that a lot of travel hair dryers fold in two, and that's for the simple and practical reason of being as compact as possible to ensure that no luggage space is wasted. The size of your travel hair dryer is just as important as the weight of the thing. So, to sum it up – the best travel hair dryer is a foldable, compact, and lightweight hair dryer.
Hot, cold and speed settings
These are elements that we look for in the best blow dryer, whether it's for travel or not. Having hot and cold settings, as well as calm and fast speed settings is a must for any ordinary hair dryer, let alone a professional hair dryer. So, make sure it has that.
Attachments
What attachments do you use at home? You'll also need to consider those for your travel hair dryer as well. If you have particularly frizzy hair or you like to get a little extra volume, then you'll need to think about your attachments as much as any other aspect of your travel blow dryer.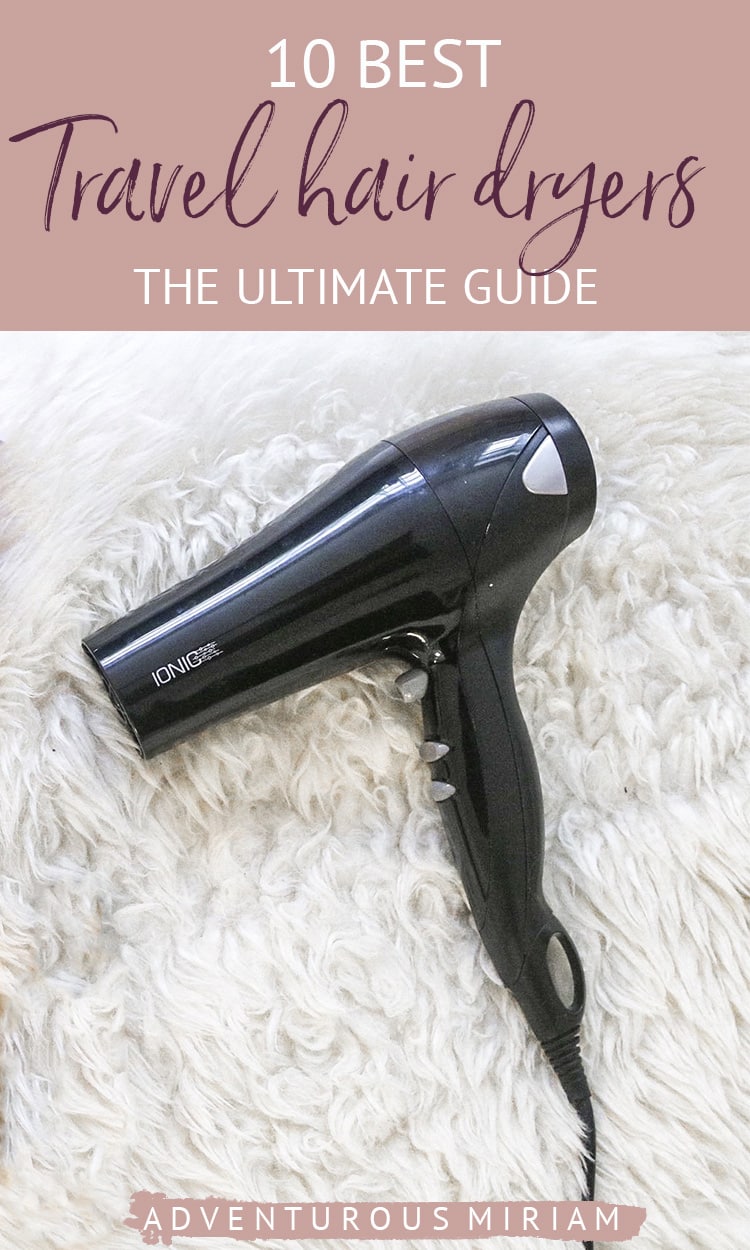 Must-have accessories and products
Finding the best travel hair dryer is great, but you've got to have the right tools to execute it. For instance, does your hair get frizzy? Or electric? And do you use your blow-dryer every day (in which case, you really need a heat protector)?
These are some of the products I use before and after I dry my hair.
The best travel hair dryers
I've rounded up the best travel hair dryers at a range of price points that are high quality and promise to help you get blowouts without frizz and flyaways. Trust me: Quality makes all the difference when it comes to speed, durability, and a fab blowout.
More stuff you'll love