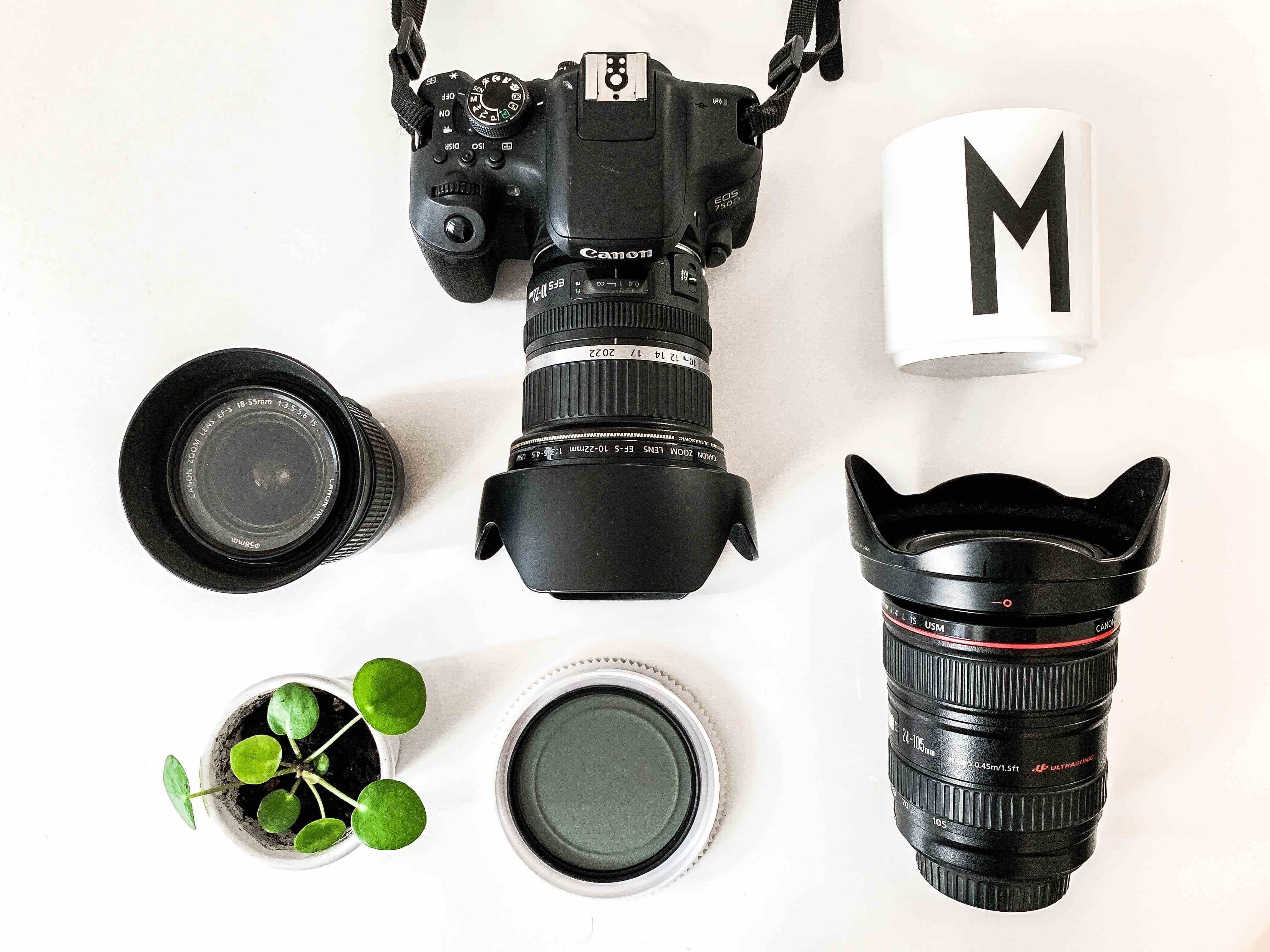 Finding the right camera for travel photography comes with a lot of choices; it can actually be stressful. But it doesn't have to be, though.
In this post, I'll introduce you to some of the jargon and the details you need to know before finding the best travel camera. We'll look at the very best camera and lenses, so that you can make an informed decision on what is the best travel camera for you. We'll look at budget, as well as needs and requirements.
Common camera glossary
You might know what a DSLR camera is. But do you know the difference between RAW and JPEG? If not, don't panic. They're just formats for the way your camera saves the image data it captures.
While you don't need to know everything, understanding the most common photography terms and lingo is an important first step towards improving your skills as a beginner photographer.
Read next: How to take amazing travel photos
Below you can find some important details about a camera's features and capabilities, as well as other details about lenses and camera types.
Aperture
This is about how much light your camera lets in. A wide aperture number (f2) lets in more light than a low aperture (f22). And the wider the aperture, the more you'll need a tripod (otherwise, the image will get blurry).
Shutter speed
This is how quickly your camera takes a photo. Quick shutter speed means sharp photos. Slow shutter speed creates effects like motion blur, which you'll also need a tripod for.
Depth of field
This is what your camera keeps in focus and leads to things like background or foreground blur.
Focal length
This is about how zoomed in your camera is. The higher the number, the narrower the focus.
F-stop
Very simply, this is an alternative term for aperture.
ISO
ISO is light sensitivity. A higher ISO means a brighter image, but it also gets more blurry.
Prime lens
These are smaller, lighter lenses that cannot zoom and provide only one fixed length. They force you to move around (which is a good thing).
RAW
This is an uncompressed photo format. It takes up a lot more space on your camera, but in return gives you the highest possible quality and the best potential to edit your images (versus shooting JPEG).
Sensor
You can think of this as the digital version of analogue film.
Zoom lens
A lens that zooms! They're bigger and heavier than prime lenses.
Lens filters
Clear discs that you can use to create manual filter effects on your photos. Like, making a waterfall look silky smooth.
Mirrorless camera
A light, compact camera with fewer lens options and no optical viewfinder (the part of the camera that you look through in order to frame your photo).
DSLR camera
A bigger, heavier camera with more options for lenses and a handy optical viewfinder.
Point & shoot camera
A simple, usually cheaper, lightweight camera with no option to change lenses.
How to find the best camera for travel photography
It's really important to carefully consider what you need out of your camera in order to find a good camera for travel. You don't want to buy the most high-end camera if you won't use all of its features. Likewise, you don't want to skip on a camera with features and specs that you might need. So, before you do anything, ask yourself these questions:
What do you plan to photograph?
This is the most important question. What are you photographing, where, and how often? Is it really necessary to buy an expensive DSRL or can you just use your phone? If you want the best quality photos and videos, then you'll want a DSLR. If you're going to be packing light, a mirrorless is your best option.
What's your budget?
Never overspend if you don't need to. You want to find the very best camera for travel photos that's also comfortably within your budget. If you underspend, you can maybe afford a second lens!
How much gear are you willing to carry?
If you don't mind the weight and size, a DSLR with a few different lenses gives you all the variety you need. If you're packing light, a mirrorless will be everything you need it to be.
Should you get a DSLR, mirrorless, point & shoot camera, or use your mobile?
DSLR are great for variety, for vlogging, and for having lots of lens options for different situations, but they're heavy and bulky and expensive. Mirrorless are perfect for packing light and getting high quality photos with less effort but have fewer lens options to play with.
Point and shoot are the most beginner-friendly for photos but have less variety for settings and style. Mobile phones are great for selfies and food photos but not for low light settings or safaris where you need to zoom in.
Read next: 25 most stylish camera bags for women
Camera bodies
Let's find out what's the best camera for travel photography for your needs and your budget. There are a few different options here, divided up by what each camera is best at and what kind of photographer or videographer it's most suited to.
Lenses
Lenses are another investment once you've bought your camera. Most likely, your mirrorless or DSLR will come with a kit lens which will do fine to begin. From there, your most important lens to pick up will be a wide angle lens.
Camera accessories
There are a few must-have accessories to have with your cameras. Let's take a look at what exactly they are right now. And you'll definitely want to have the best camera bag for travel.
Lens filters
These can add so much flare and variety to your shots. I carry 77 mm lens filters, because that's the size of my wide angle lens. Remember to choose the right size for your lens!
iPhone accessories
If you use your smartphone for photography, you should consider some of these accessories.
More stuff you'll love:
Save for later