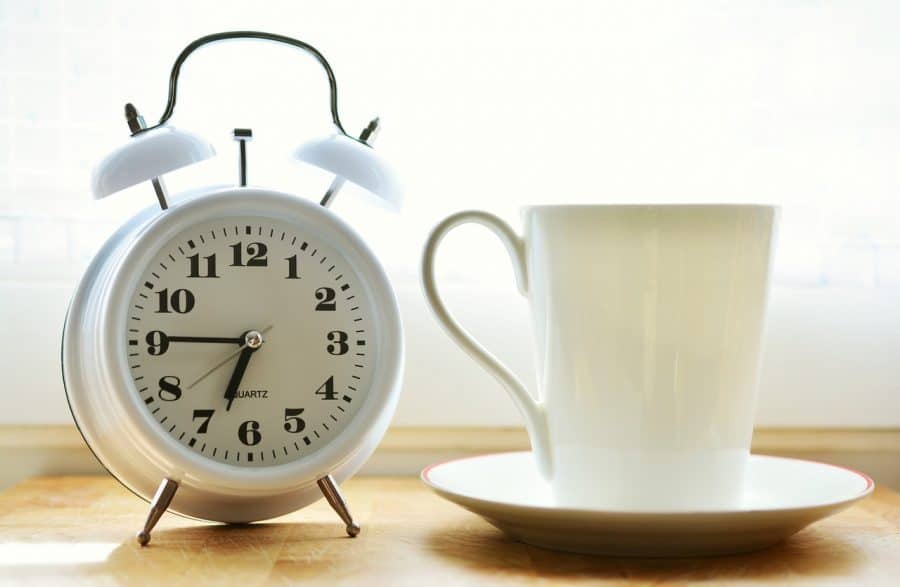 When you're travelling, it's all too easy to sleep in, get too relaxed, and miss a lot of the exciting opportunities a new country always presents you with.
You turn off your alarm, or even don't bring it at all, and just let all your troubles melt away. And there is merit to that! But if you're hoping to see and do as much as possible while you're on holiday, you absolutely need to get yourself the right travel alarm clock. This guarantees that you don't get up late for your morning train and that you make the most of your next adventure!
So, let's take a look at the best travel alarm clocks on the market. And, before that, also discuss which features the best travel alarm clocks should have before you rush to buy a travel alarm clock of your own.
The rundown: 10 best travel alarm clocks
Best overall – Marathon CL030023 Travel Alarm Clock
"Ticks every box: small and compact, but also sturdy."
Best budget – AmazonBasics Small Digital Alarm Clock
"A clear and bold time that shows clearly all through the night."
Best travel analog alarm – JALL Non-ticking Travel Alarm Clock
"It's tiny, easily portable, and as a bonus it has a backlight."

Most simple – Travelwey Home LED Digital Alarm Clock
"It does nothing more than it absolutely needs to do."
Most compact – Betus Digital Travel Alarm Clock
"Folds away into something that looks like a gadget from Star Trek."
Best smart travel alarm – Philips Wake Up Light Alarm Clock
"With wake up sound, adjustable brightness, and snooze function."
Best travel clock radio – Emerson Smart Set Alarm
"Very simple and easy to operate."
Best atomic travel alarm – Marathon World Travel Atomic Alarm Clock
"Keeps you informed on the current time, so you don't need to worry."
Most innovative – Wake-Up Light Alarm Clock
"Changes colour gradually before the alarm sound."
Best white noise alarm – Dual Alarm Digital FM Clock Radio
"Helps you get into a deep sleep."
What to look for in a good travel alarm
Type of clock – Would you prefer a digital travel alarm clock or an analogue alarm clock? This comes down to personal preference. You could call a digital travel alarm clock a more simple alarm clock: quicker to read and clearer to see when glancing at the time. But many of us prefer to have an analogue alarm clock because they have an undeniably vintage and traditional style about them. You'll usually find that it's the digital ones that have more features, though. For example, a digital travel alarm clock with light is pretty standard.
Type of alarm – This means everything. You know when you watch a TV show and a character will wake up to the most annoying or startling alarm sound possible, and you think: why? You want to have an alarm clock where you can choose your alarm sound from a variety of options. This is both so that you can find the sound most pleasant to your ears, and also the one most likely to wake you up. Especially if you're a heavy sleeper (like me) who needs something strong to get you up in the morning.
Features – There are certain features of the best alarm clock that you absolutely need, and others which are just neat and convenient additions. Consider what features you want and need for your own travel clock, like: do you need it to only show time and alarm? Or do you also need the date, temperature, radio, etc?
Cool features to look for:
Radio – The best thing about having a radio on your alarm clock is being woken up by information: a DJ telling you the time, the weather outside, and the latest news item of the day. And being woken up by a voice is surprisingly pleasant. It also means getting to know the music of wherever you're vacationing: what's the popular music in Germany? Or India? Or Bali? Find out by having a modern alarm clock with a radio!
Atomic alarm clock – Adjusting the time on your watch, phone, and alarm clock can be a real pain, especially if you're not actually sure what time zone you've just entered. Having an atomic alarm clock means you never have to worry about that, since it adjusts automatically. All the best travel alarm clocks should do this.
Backlight – Having a backlight means you can always and easily know the time, even if it's still dark. You wake up before dawn, want to know the time, and just hit a button to turn on the backlight and find out!
Smart alarm clock – What's the opposite of a simple alarm clock? One that you can control via your smartphone using an app! Does this sound like something useful to you? If it is, definitely factor it in when you buy an alarm clock.
Design – Bedside alarm clocks are extra bulk for your bag. Not much, but some. So, you need to consider getting a travel alarm that's lightweight, slender, small, but also durable. Getting one that's foldable is a great option to consider. Durability, size, and weight are the most important considerations.
Is it ticking/making noise? This can be a deal breaker for some, especially if you're a light sleeper. Bedside alarm clocks are kept right next to us, and for many of us the ticking can been rhythmic and soothing; for others it's an impossible annoyance. Another important detail to consider.
Battery or outlet? If you're staying in a hotel, an outlet bedside clock should be no problem. But if you're in a hostel, a battery powered alarm clock is a better idea. A battery powered alarm clock ensures more options when it comes to moving around and always having a working clock, but it does also mean you have to worry about it running out at the most inconvenience moment! Check the battery life and weigh it against the length of your trip.
Best travel alarm clocks
Save for later