Nike Flex 2017 rn Review – The perfect travel shoe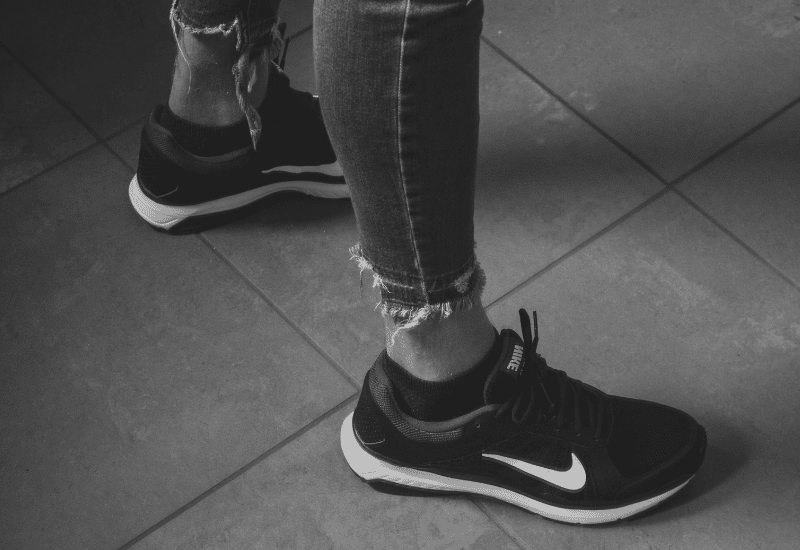 Picking the right travel shoes is one of the most important (and most difficult) parts of traveling. You'll easily walk 5-10 km a day when exploring a new city, museum or landmark, so treat your feet well. But don't worry, because in this guide I help you choose the best shoes for traveling.
During my travels, I've worn everything from hiking boots, sandals, flip flops and rain boots to sneakers and Chelseas. I always try to avoid packing more than one or two pair of shoes, and now I've found a model that ticks all the boxes:
The Nike Flex 2017 rn trainers.
It's durable for climbing. Comfortable for long flights and journeys. And it can last the wear and tear of a month travelling across Europe.
Find out why I think they're the ultimate travel shoes in my Nike Flex 2017 rn review!
This post contains referral links for products I love. Adventurous Miriam earns a small commission at no extra cost to you if you make a purchase through my links. Thank you for your support ♡ Learn more
Why Nike?
For a start, Nike's brand does honestly speak for itself. Worn by athletes in every sport from running to basketball – like Apple Macs and Superdry jackets, their name precedes itself. When it comes to shoes in general we're all guilty of looking for that brand name we can trust whenever possible, willing to go that extra mile cost-wise to guarantee durability and comfort.
Nike is the first brand many of us – myself included – turn to when we have these factors in mind. But this is travel, not running or basketball, right? Still, the same things are sought after: we travellers spend so long in our shoes day-to-day that we need comfort, durability, and versatility above all else. If you turn to Nike for sports, you turn to Nike for travelling.
Personal recommendation
Knowing where to start is tough, even within a single brand. I was personally recommended the Nike Flex 2017 rn by a good friend of mine – a fellow traveller who is looking for exactly what I, and all of you, are after too! She clocks up as many miles as I do month after month, many of them walking, and she's gone through as many shoes as I have.
This, she insisted, is the best shoe for travel she had bought thus far. That recommendation alone got me extremely excited.
What I love about Nike
I think it's worth mentioning what many people don't love about Nike: their prices. I've always come at this argument thinking it's completely bonkers. Shoes are the item of clothing we depend on the most; they're what takes the greatest punishment. We want them to look good, feel good, and last for years and years.
To be able to afford a pair of shoes that can deliver on all of these promises for no more than $200 is incredible. Really, honestly amazing. That's what I love about Nike, as well as their ability to move with the times when it comes to style and technology.
Nike is never out of fashion, hasn't been for thirty years. Their shoes keep getting stronger, lighter, tougher, and prettier year after year. They don't rest on their name to carry them but instead go on improving their products time and time again. You have to respect that!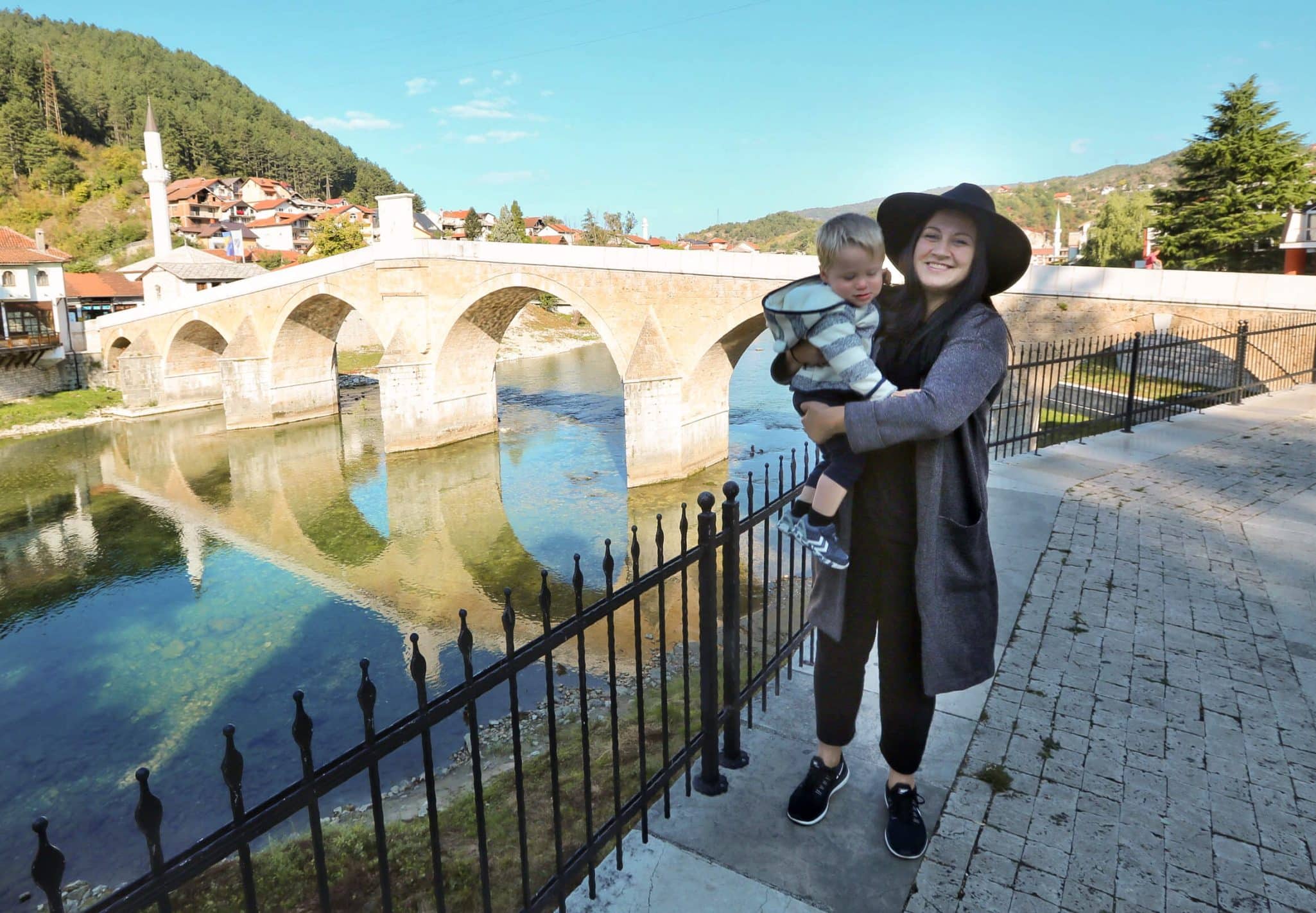 Shoe fit
Our feet are rather unique things, with many women struggling with narrow shoes despite having awkwardly broad feet or high arches. So many designers force us to adjust our feet to their products. Not the Nike Flex 2017 rn. The toebox is roomy. Right there, that's the best thing ever. No crushed toes from the front or the sides. You don't realise what a pain that is with countless shoes and brands until it's not there anymore. So thank you, Nike.
The arches provide unbelievable support as well! If you require arch support and often rely on inserts, I promise you won't have to here. And if you don't, the added support is sheer luxury.
The lining, tongue, and collar are all very lightly and thinly padded, which at first can have alarm bells ringing, but not when they're of this ridiculous high quality. Regardless of the amount of wear, the interior fabric of the Nike Flex 2017 rn stays strong, malleable, and durable.
Comfort matters
When travelling, we often find ourselves wearing a single pair of shoes for hours upon hours. Say, for example, you have a flight booked for an evening and decide to get in some last-minute sight-seeing. You'll wake up early, put on your travel shoes, wander the city, walk and walk and walk, only to then rush to the airport, get on a plane, and be sat there for anything from two to twenty-four hours.
In that time, your feet are going to go through a lot – blisters, sores, itchiness, swelling. Comfort is all you want in these situations. Having worn these shoes in exactly the situation I've described, I can confidently say that the feeling of walking on air never went away. To accomplish that is simply incredible!
Versatility
These are lightweight shoes designed for running, so they will not see you through a blizzard or up a cliff face. Aside from the most extreme weather and geology, however, the Nike Flex 2017 rn will see you through.
As I said before, we all travel in different ways, and whether that's on a budget or in luxury, the fewer shoes we have to lug around, the better. If you've got a shoe that looks and feels good, can be worn in hot summers and cold winters with comfort being maintained at all times, you've got a winner. The Nike Flex 2017 rn is a winner.
Where it really shines in its versatility is not just in how it adapts to different situations – be they walking, running, light hiking, and different weather conditions – but also how it adapts to your fashion. When we travel, we are always toeing that awkward line between practicality and at least wishing to look presentable at all times.
As I've said, Nike is always in fashion, so these travel shoes' versatility extends beyond use and into fashion as well. They are exceedingly stylish walking shoes for travel. That goes for women and men, given that these shoes are unisex and that men care equally about versatility in both practice and fashion.
Breathability
Remember that scenario where you're walking for a few hours and then jumping on a plane? It's a lack of breathability that will cause your feet to swell, blister, and become sore. Since these shoes are designed with anything from walking to sprinting in mind, and given how much Nike truly understands the science of shoes, feet, exercise, and strain, you don't need to worry about your feet feeling suffocated and becoming sore at all.
This, along with how good the shoes look with any travel outfit, is perhaps these travel shoes' biggest selling point. If you can fly from a hot country to a cold one and not have to change your shoes, or walk all day and have your feet not feel like they've been beaten up and denied oxygen, you can rest easy. The Nike Flex 2017 rn allow you to rest easy.
Durability
You're going to be paying $50-200 for these shoes and so you want to know that they'll stand the test of time. Most shoes can last a good few years if they're part of an extensive wardrobe, but wear a single paid day-in, day-out and you're looking at a lifespan of a year at best. That's the case for most shoes.
I, however, and my friend who recommended them to me, have been relying on these shoes like a crutch for months and months now, with no sign of wear and tear at all, inside or out (inside being the most impressive). They fight back against twitchy, restless feet; they weather hard roads and stony paths; they survive the rain and the cold. Wearing them sometimes feels like having an impenetrable second skin on your feet that will allow you to survive anything.
Nike Flex 2017 rn: Is it the ultimate travel shoe?
Absolutely.
I mean, Nike will go on perfecting their formula for years to come. It's what they do; it's what they're great at.
The Nike Flex 2017 rn is certainly the best travel shoe available on the market right now, for a few stand-out reasons:
You can afford it – it won't break the bank

It will last for years, even if worn every day

Its breathability means you won't suffer sores and swelling after hours and hours of wear

They're stylish walking shoes for travel – they look great with every practical travel outfit

They actually give a generous amount of room for your toes (a sad rarity for women, especially)

They'll survive anything but the most extreme weather conditions

They are the most comfortable shoes I've ever worn, and that comfort continues after hours and hours of wear
Right now, the Nike Flex 2017 rn is the best travel shoe available for women or men travelling in any situation. You won't feel cheated, you'll save yourself luggage space, and you'll remain in comfort day after day.