Psst! This post probably contains affiliate links, which means I earn a commission (at no extra cost to you) if you click through and make a purchase. As always, I only recommend products and services I trust.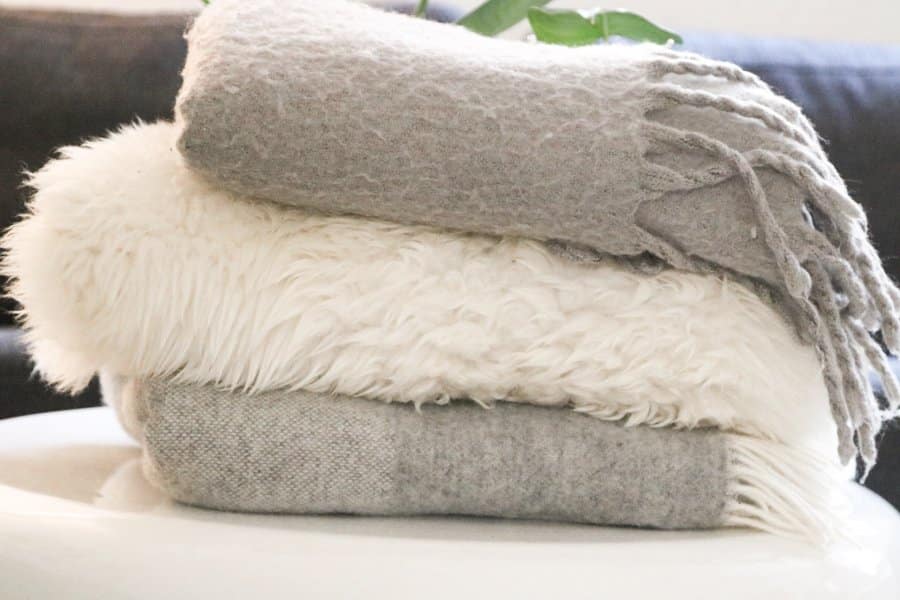 Whether you're looking for an airplane travel blanket, an outdoor blanket, a camping blanket, or any other specific kind of blanket, we're going to discuss them all here – I'll break down the best travel blankets for all your travel needs, as well as what makes them good and worth buying.
From the compact travel blanket to the lightweight travel blanket, we'll look at the pros and cons so that you can pick the ideal travel blanket for you.
How to choose the best travel blankets
There are a few factors to consider when searching through the best travel blankets. I'll go through them for you; from durability to material type, here's how to choose the best blankets for travel.
Durability – The best blanket in the world is a blanket that is durable. First and foremost, durability is vital. If your travel blanket has holes in it, tears, or wears down to a thin, useless thing before you've had a chance to even use it, then it's useless to you.
A warm travel blanket is a durable travel blanket. Warmth and cosiness are your biggest needs from a blanket, and to get that you must have strong durability. You'll be using it a lot and you want it to last, so make durability your highest priority.
Wind- and waterproof – Having a blanket that's windproof and waterproof means having a portable means of protecting yourself against the elements. If you're in a warm country and you don't want to carry around a winter coat to protect you from the wind and the rain, a wind and waterproof blanket is the answer.
Machine washable – It's a simple ask, but not one you can always guarantee. So, when shopping around for the best blankets, make sure the ones you're tempted by are machine washable. If you're travelling and have access to a washing machine – at your apartment, hostel, or hotel – then make use of it and keep your travel blanket clean and fresh.
Size – This means two things: how much space does it take up in your luggage, and how much of your body does it cover? A small travel blanket is ideal for if you're packing light and you want to keep a blanket in your hand luggage or with you on the flight. A compact travel blanket is very useful, but you have to sacrifice the comfort that comes with having a larger, longer travel blanket that can cover your whole body.
Where to use it – Always consider what your blanket is for. A small travel blanket is the best travel blanket for an airplane. But you'll need a big, waterproof blanket for camping and picnics. For a road trip, something big and warm is ideal – something that can cover you and be stored in the boot of your car.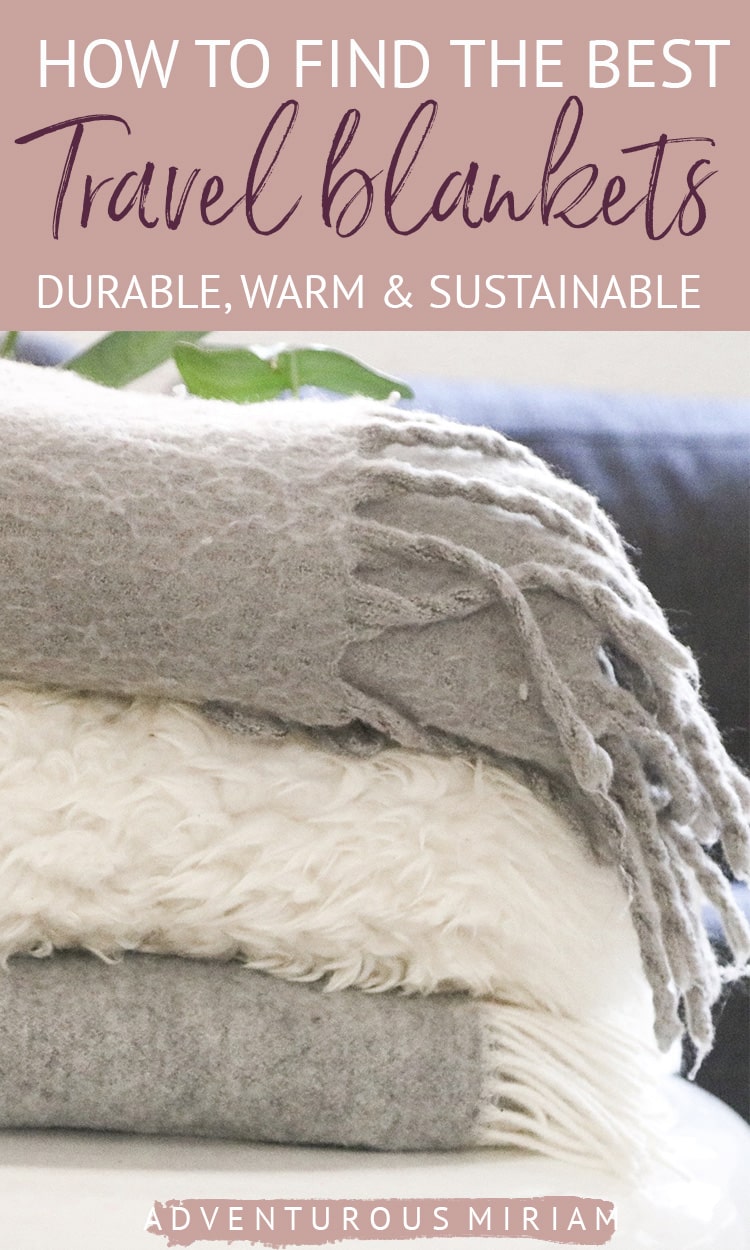 Best materials to look for
You'd be surprised at how many options there are for blankets – from small travel blankets to camping blankets. And different materials suit different people so use this guide to help determine which blanket is right for you.
Cotton – Cotton blankets are soft and hypoallergenic. Soft means cosy and comfortable. They're not the thickest blankets, but they definitely offer lasting comfort and a cosy feeling, which airplane blankets certainly need. And being hypoallergenic means that everyone can use it.
Wool – Wool is a fantastic material for all temperatures. The colder you are, the warmer a wool blanket feels. Being wool, it's naturally insulating and therefore super reliable as a warm travel blanket. The biggest downside is that wool does not make a good outdoor blanket. It's very much not for the rain; you cannot get a wool blanket wet.
Fleece – Fleece is like wool but more lightweight and fluffier. It's a little softer, but almost as good at insulating and keeping the warmth in. Fleece blankets make ideal airplane blankets, as well as ideal lightweight travel blankets.
Polyester – Polyester is a man-made fabric that's not the softest or the cosiest. But it is warm, durable, and very long-lasting. As I've said, durability is vital and polyester is the most durable fabric around, making for the ideal reliable travel blanket.
Acrylic – Acrylic pretty much ticks every box you're looking for. It's warm, lightweight, and hypoallergenic. Everyone can use it; acrylic keeps heat in effortlessly, and it can be easily folded and stored. It weighs next to nothing. The only downside is that it's not very fluffy and cosy, at least not compared to cotton and wool.
The best travel blankets
Best overall
This is one of the very best travel blankets around. It's completely wind-proof and waterproof, making it ideal for cold nights by the campfire. It's also huge and comes in a variety of colour options. Perfect for the outdoors.
Most lightweight
This cocoon travel blanket is a great lightweight choice. It folds away into almost nothing and can be used as a cocoon travel blanket on a plane, train, bus, wherever you happen to be.
Most warm and cosy
For a warm and cosy blanket, this is an absolute dream! If you like comfort when you fly, this is the best travel blanket for the airplane for that exact reason.
Most sustainable
This is an organic and soft cotton travel blanket for the traveller with sustainability in mind. Nothing is wasted and the environment is supported, as is your comfort.
Best value
This is a simple fleece blanket that's super cheap, but even so it is soft and warm and does everything a blanket needs to do, even given the lower price tag!
Best for airplane travel
Being as thin, lightweight, compact, and reliably warm as it is, this is the very best blanket for air travel.
Best for camping
If you're out camping, you need something warm that insulates, as well as something waterproof and durable. This is the exact blanket you need for camping.
Most allergy friendly
This is an eco-friendly blanket that's also totally hypoallergenic. It's ideal for absolutely everyone!
Most versatile
This might be the best blanket in the world. It has sleeves and a head hole, making it as much a dressing gown as it is a blanket. There is not a more comfy, cosy blanket in the world; perfect for every kind of travel, especially road trips.