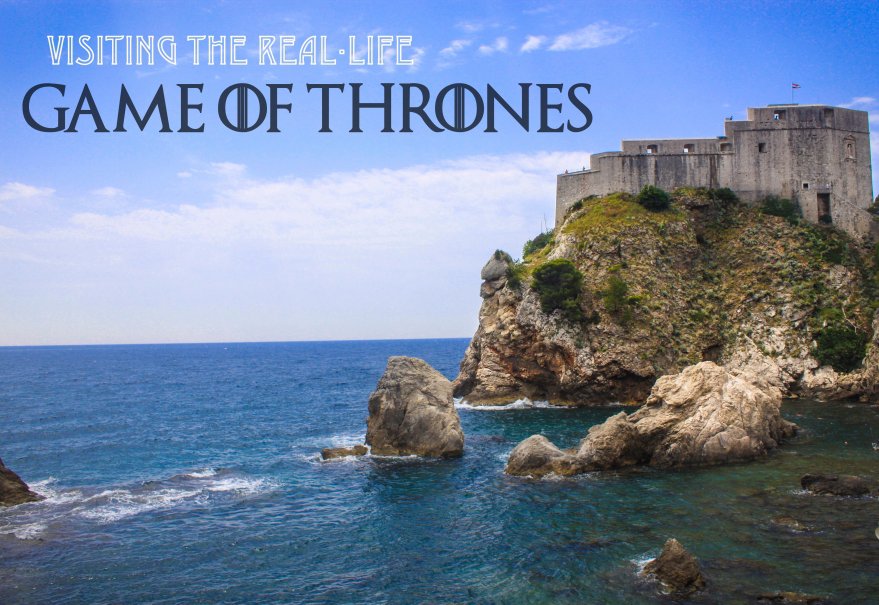 Attention Game of Thrones fans! In Dubrovnik, there's one thing you do not want to miss…
The Game of Thrones real-life locations!
Aside from the stunning city wall, seeing the GOT film locations was my number one priority in Dubrovnik. I mean, it's not every day that you get to stand in the place where

[SPOILER ALERT] The Mountain bare-handedly crushes Oberyn's head like a melon. I have two things to say about that episode: First: legendary scene! And second: too legendary to not visit the real-life location!

While the city had already blown me away with its medieval charm and war-struck orange terracotta tiles, it seemed perfect as the backdrop for King's Landing, the capital in the epic Game of Thrones series. I wanted to find the exact locations to reconstruct the scenes so I signed up for a Game of Thrones walking tour!
MORE CROATIA TRAVEL TIPS: GET MAPS, ITINERARIES AND CROATIAN PHRASES
THE GAME OF THRONES LOCATIONS 
I met with Ivan at the Pile Gate. Ivan was my guide for the tour; a historian and avid fan of the TV show. He brought it all to life for me, and he provided screen shots of the places that were filmed in the show.

In Game of Thrones, Dubrovnik was used to represent King's Landing and a few locations with Daenerys Targaryen. The locations include St. Dominic street, Knežev dvor, Lokrum island, and Sponza palace, Fort Lovrijenac, Fort Bokar, the Minčeta tower and the abandoned hotel Belvedere.

I only visited the locations in and around the Old Town, but still felt like I got to see the most important locations.

And now to the seizing of the throne!

The highlight of the tour, obviously, was finding the Iron Throne and seizing it. It turned out to be much easier in real-life than in the series – I didn't even have to slay anyone. Being a Game of Thrones fan, this was a must-do and just added to the fun of visiting Dubrovnik.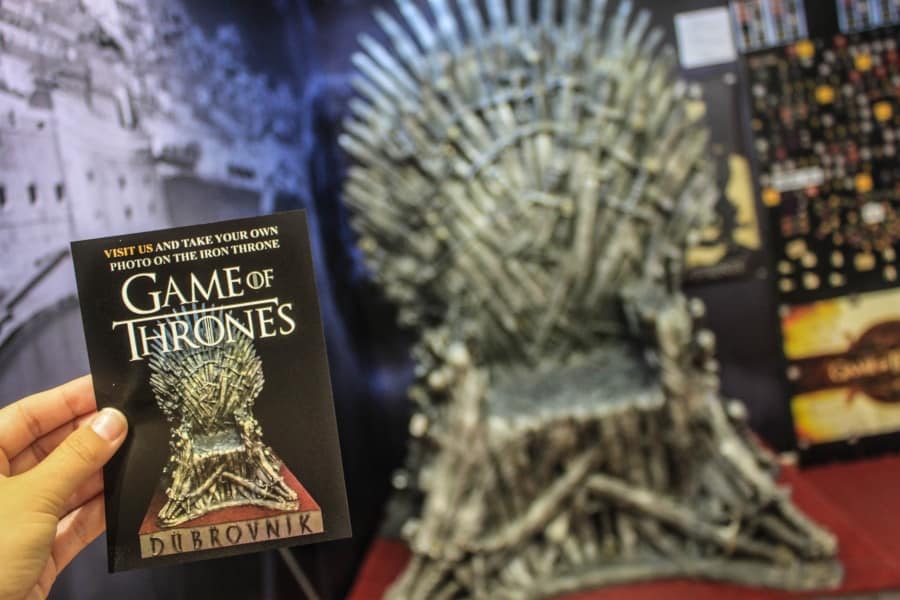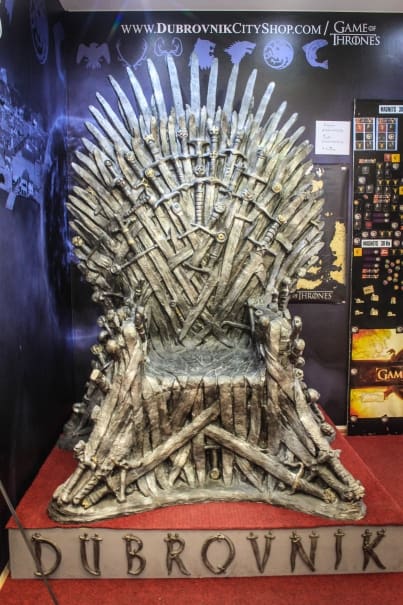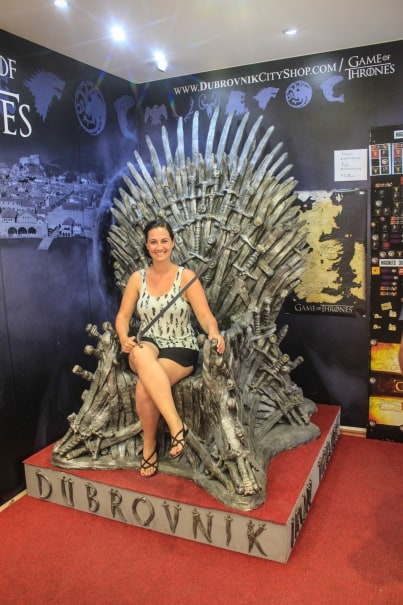 THE OLD TOWN
After the tour and introduction to the Old Town, I went about on my own. I had a few hours before dinner, and I wanted to climb some of those awfully steep steps around town.

I quickly realized that I had chosen the perfect day to visit Dubrovnik. You see, normally the city is super, super crowded with tourists from cruise ships, but today there were no ships at the docks. It was my lucky day!

It didn't take long to walk around the Old Town, but I could have spent hours exploring the labyrinthic small alleys that had more personality than most. The photo below is from the most charming alley I found.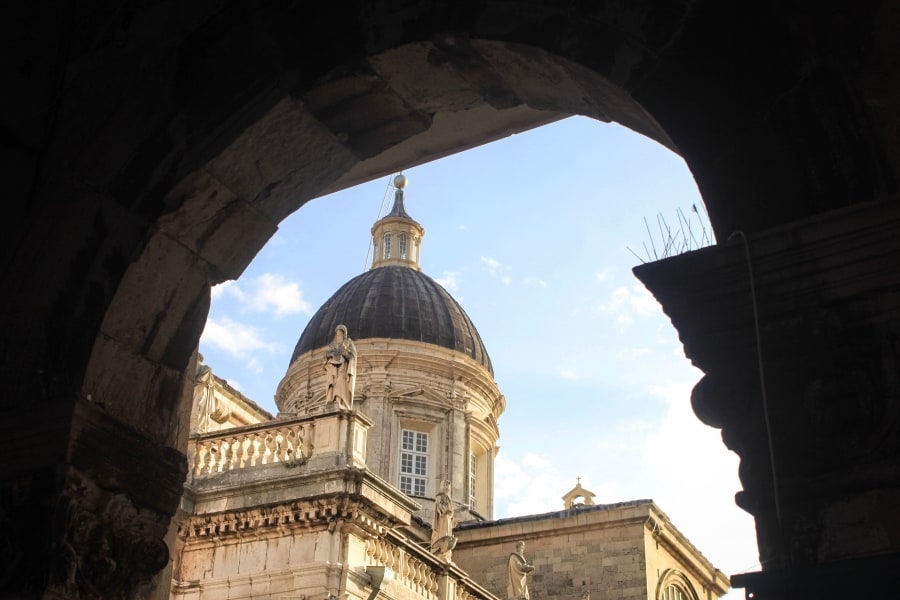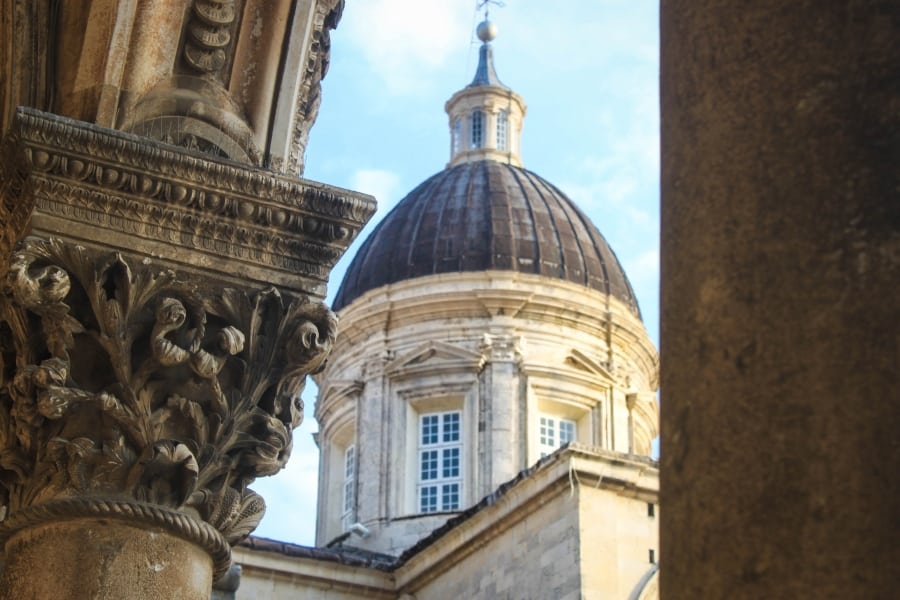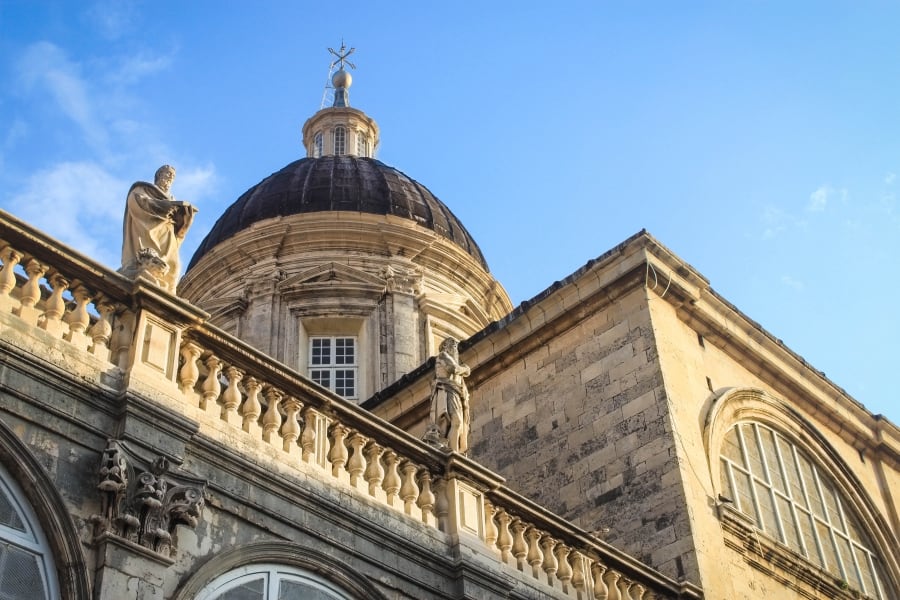 Dubrovnik is a lovely town and offers much in culture and architecture. The Stradun (walking street) was picturesque with spires of clock towers and the monastery on either end, and the marble floor was so shiny that I could see my own reflection in it.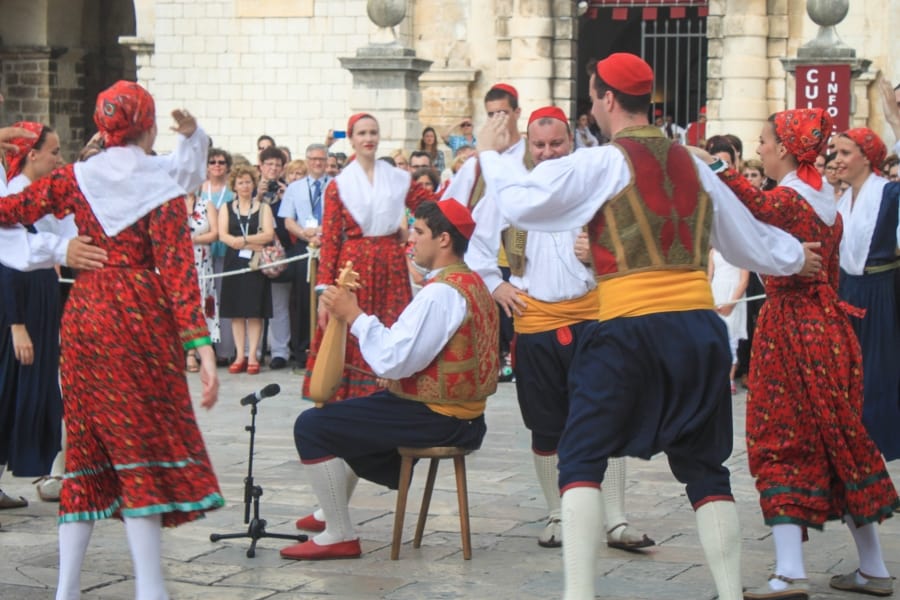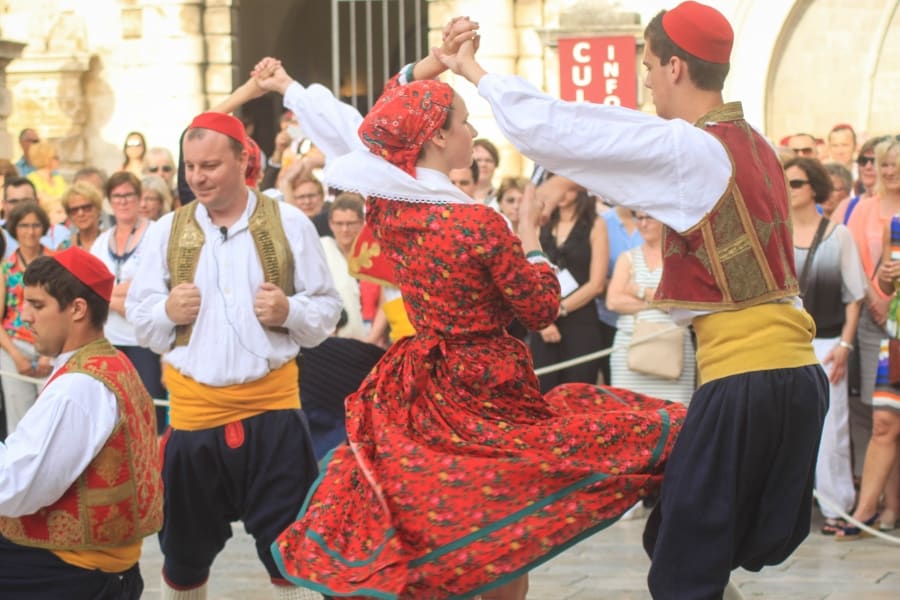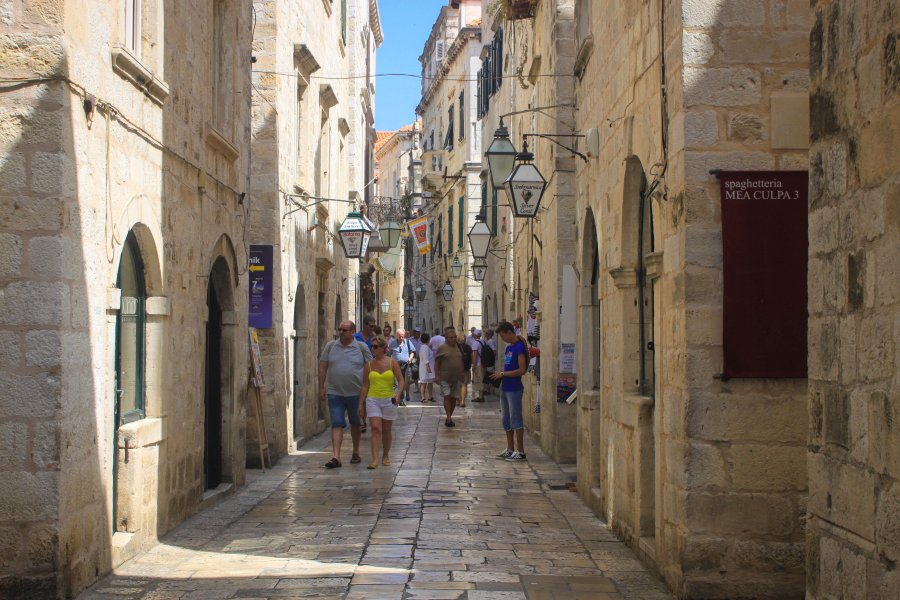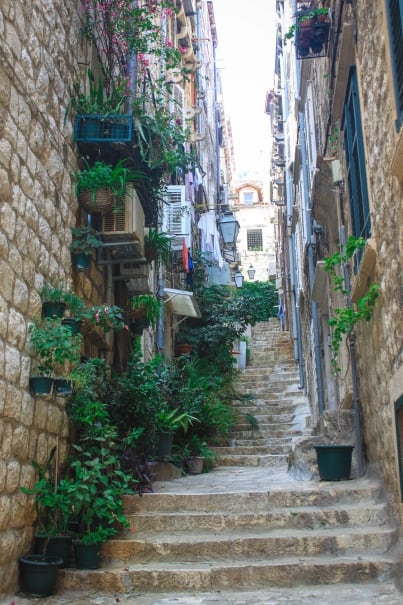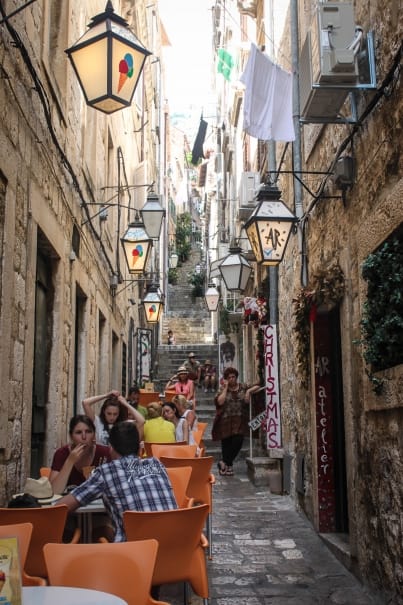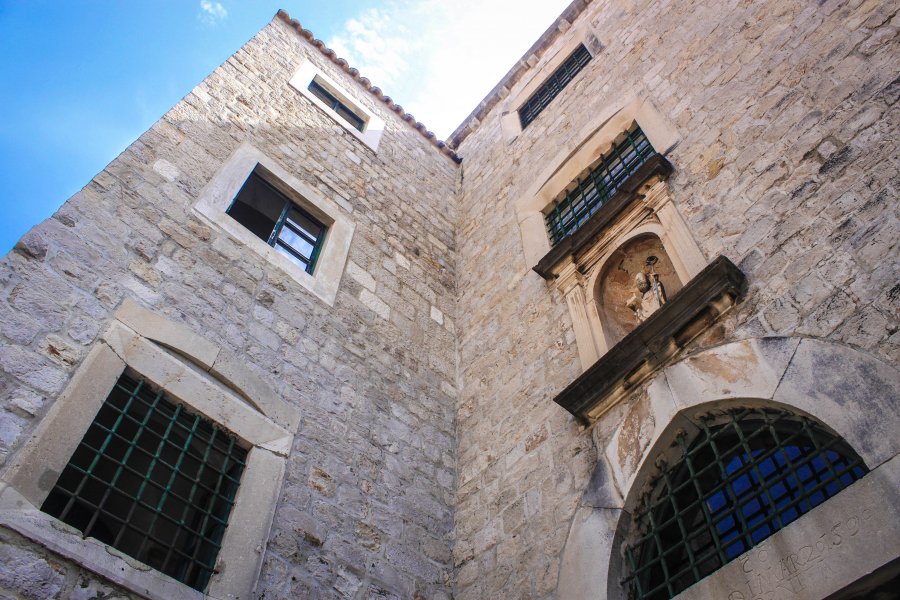 SRD HILL
There's just something about Dubrovnik that makes you want to see it from above. The city walls is one way to do it; another is the cable car. The cable car brings you to the top of Mount Srd (412 m) where you get an outstanding view of Dubrovnik, its bays and nearby islands.

There's not much to do up there other than ATV trips, visiting the museum and dining at the restaurant so I didn't stay long. It would have been the perfect place to watch the sunset, but sadly I didn't have the time.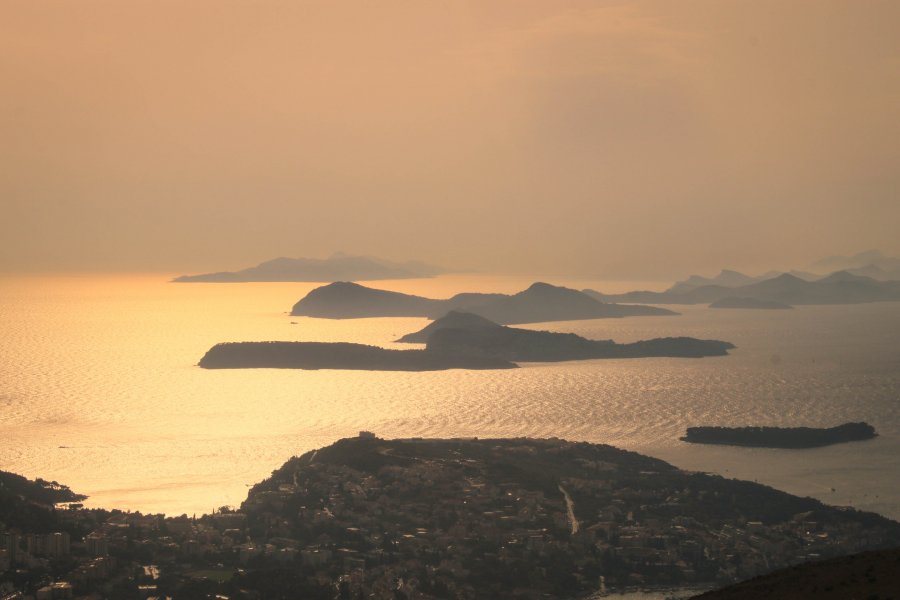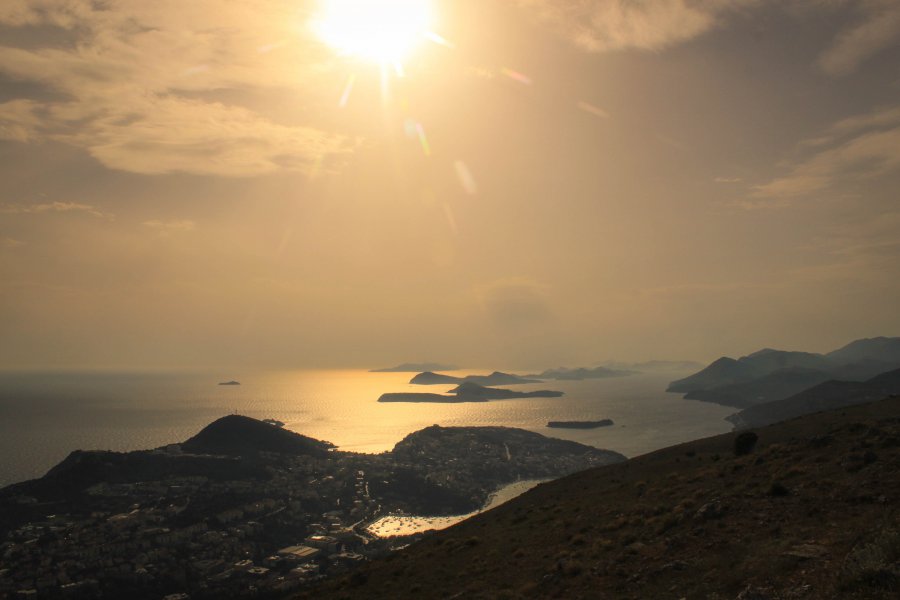 WHAT ELSE IS THERE TO DO IN DUBROVNIK
There's a reason why Dubrovnik is known as The pearl of the Adriatic Sea –> it's a beautiful beautiful city with much history and medieval charm. Aside from the delightful Old Town and the Game of Thrones locations, there's plenty to do in and around town. Here are a few ideas:

Head to the beach. Small bays shape the coastal landscape around Dubrovnik, and               there are many beaches to hang out at.

Cliff jumping at Buza. Café Buza is a great place for coffee, but also for sun bathing               and cliff jumping.

Take a day trip to Bosnia or Montenegro, or visit

Plitvice

,

Split

or

Zadar

.

Visit some of the nearby islands, such as Mjet or Lokrum.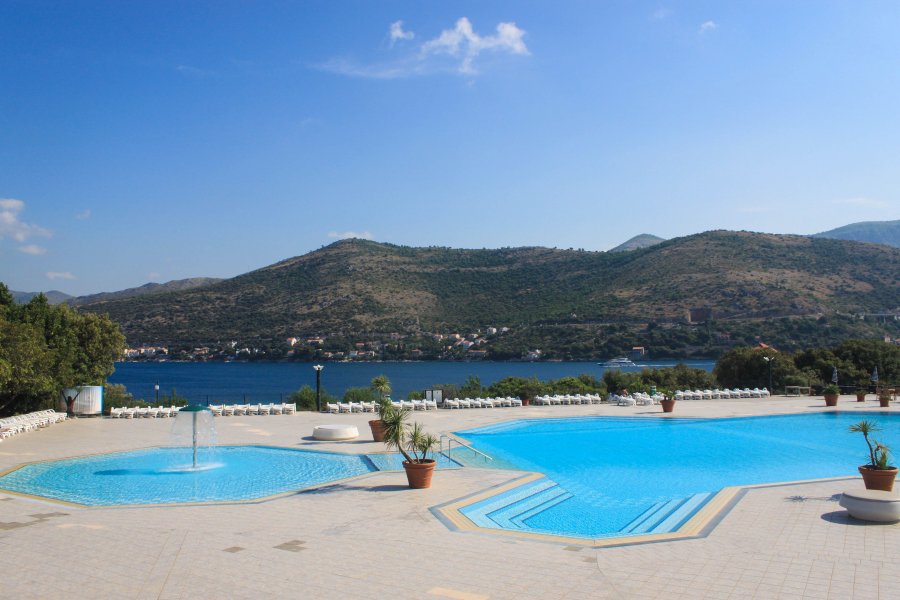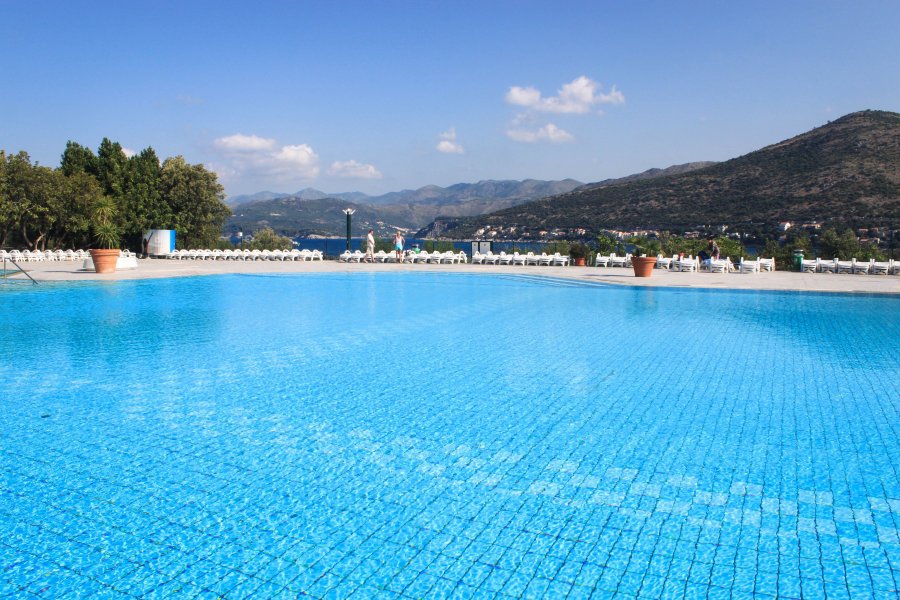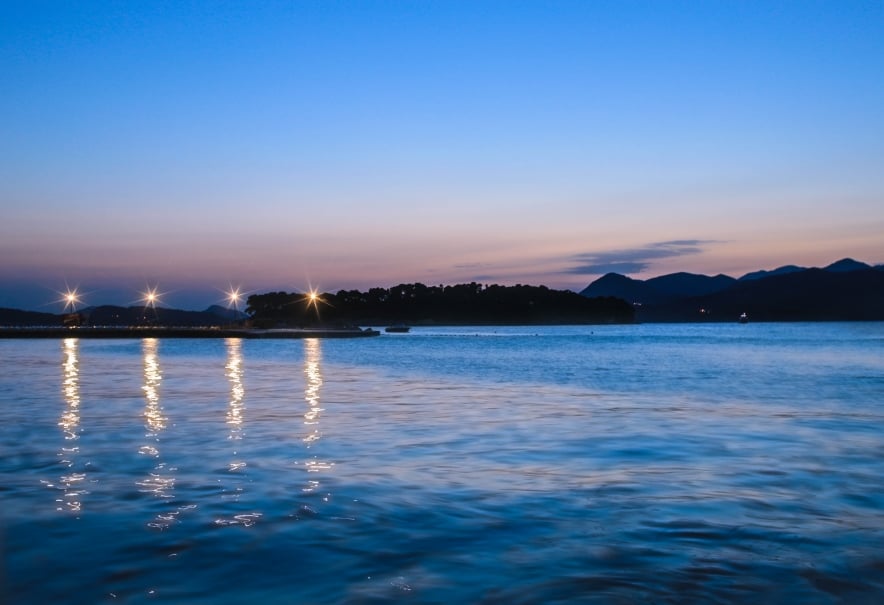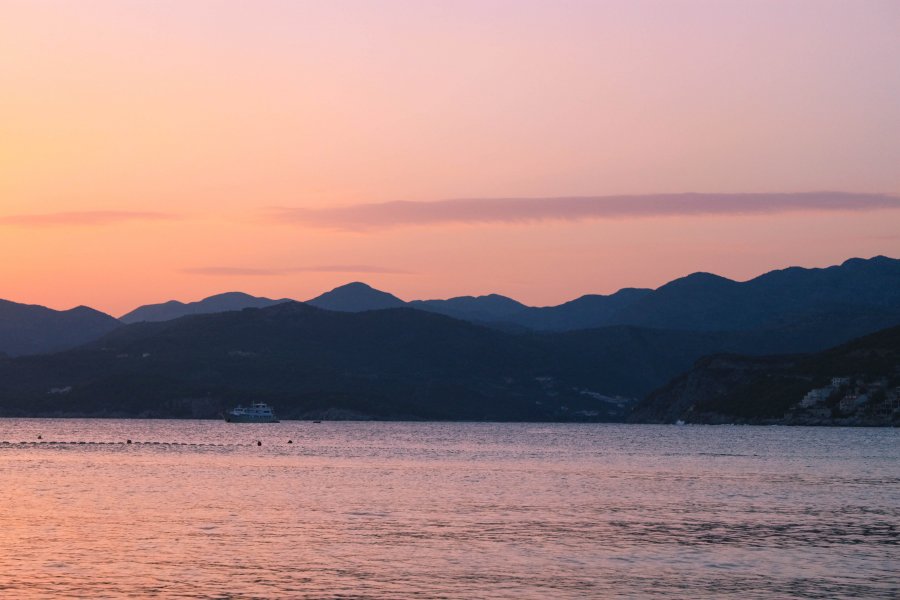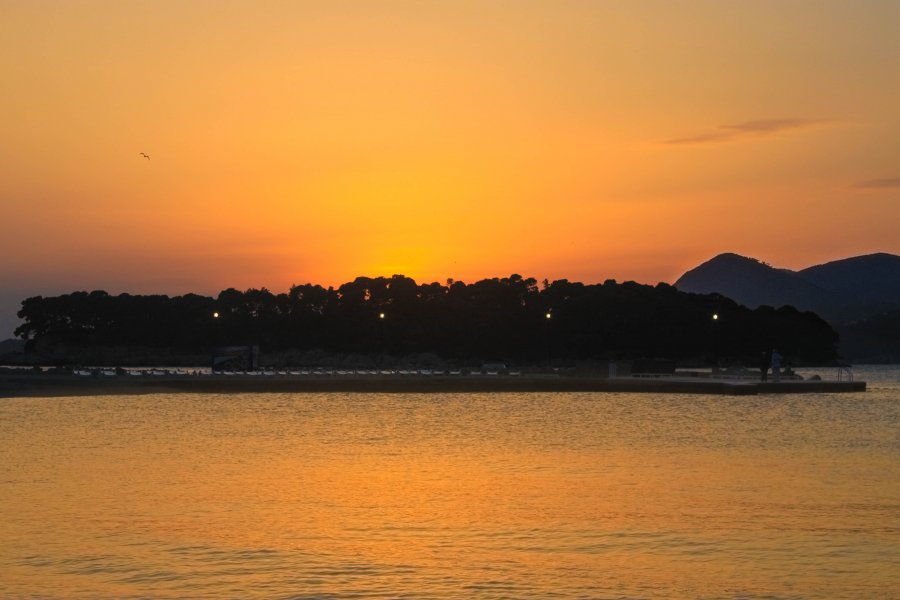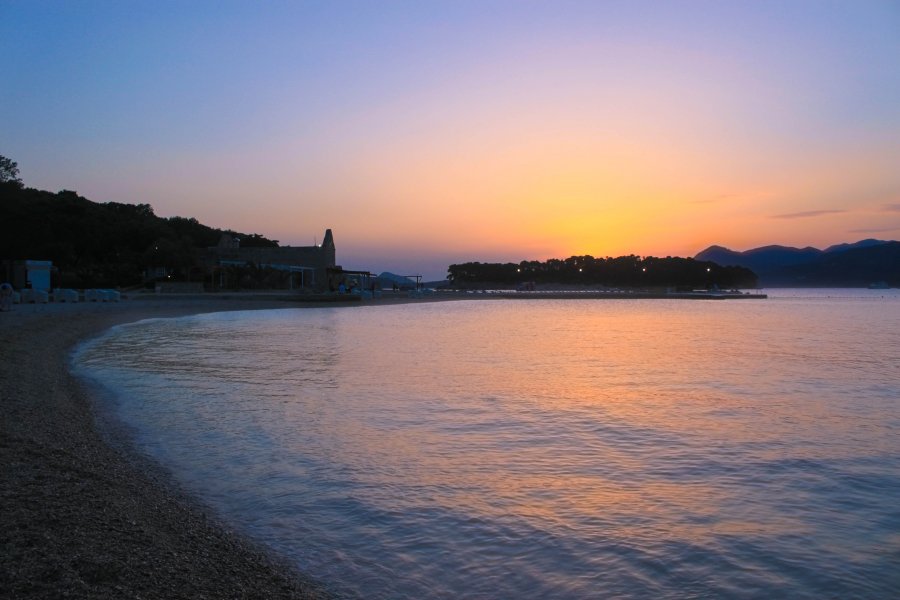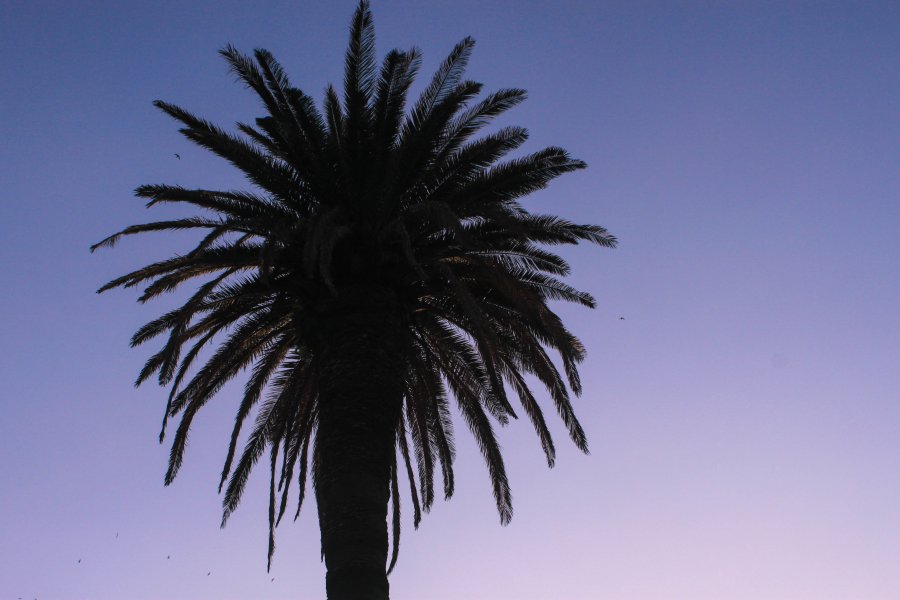 HOW TO AVOID THE CROWDS
Dubrovnik is a lovely city, but it is also very touristy. With more than 800,000 visitors per year, Dubrovnik gets insanely crowded, which can ruin an otherwise great travel experience. My advice is to avoid the crowds and here's a few ways to do that:

Pick the shoulder seasons
Peak season is July-August, while the shoulder seasons, May-June and September-October, are less busy. To me, Dubrovnik is mostly a summer destination, so although you can visit all year round, I recommend visiting from May to October.

Avoid the cruise ships
Most tourist come by cruise ships that arrive in the morning and leave in the afternoon. You can easily avoid this by exploring the city in the early morning hours or in the evening when Dubrovnik is even more magical.

Another great thing about sightseeing in the morning or evening
If you visit Dubrovnik during the European summer (June-August), it will be scorching hot from midday onwards. So if you don't feel like melting, head out early or in the evening.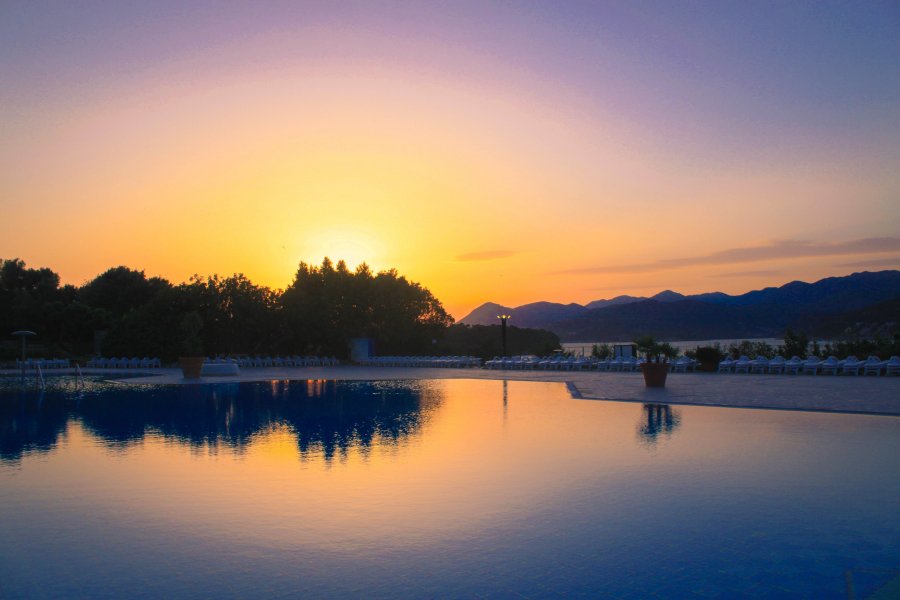 Many thanks to Dubrovnik Tourist Board for generously hosting me in Dubrovnik, and thanks to my guide Ivan Vukovic for showing me around. As always, all opinions and thoughts are my own.
Now over to you. Have you been to Dubrovnik? Would you go?
Pin to Pinterest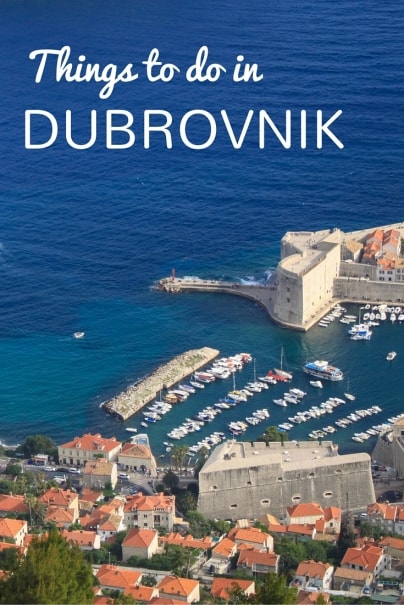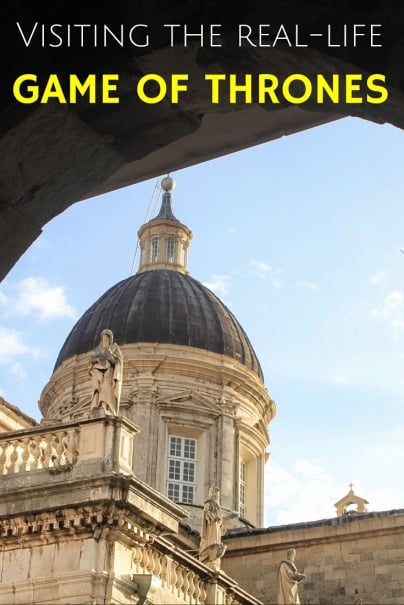 The following two tabs change content below.
I'm Miriam Risager, and this site has been my scrap-book, playground and home since 2013. I launched this blog as a way to share my journey, as well as share the hows, whys and wheres for other travelers.