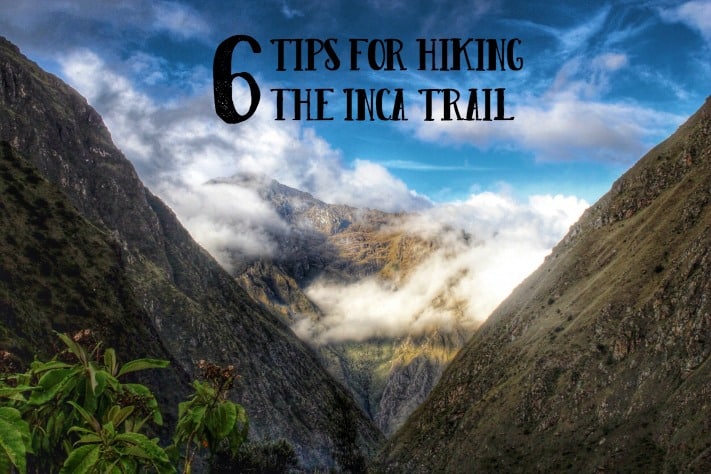 Hiking the Inca trail to Machu Picchu has always been on my to-do list. Not because I'm a huge fan of hiking or pressuring myself psychically, but because I wanted to walk in the footsteps of the Incas, enjoy the view – and obviously: to see if I could.
We hiked the Inca trail from the 13th – 16th January with Wayki Trek. While the high season is from June to August, you can also hike in the low season, except from February where they restore the trails. Just be prepared that the weather might not cooperate. We booked three months in advance, but the recommendation is six months in the high season.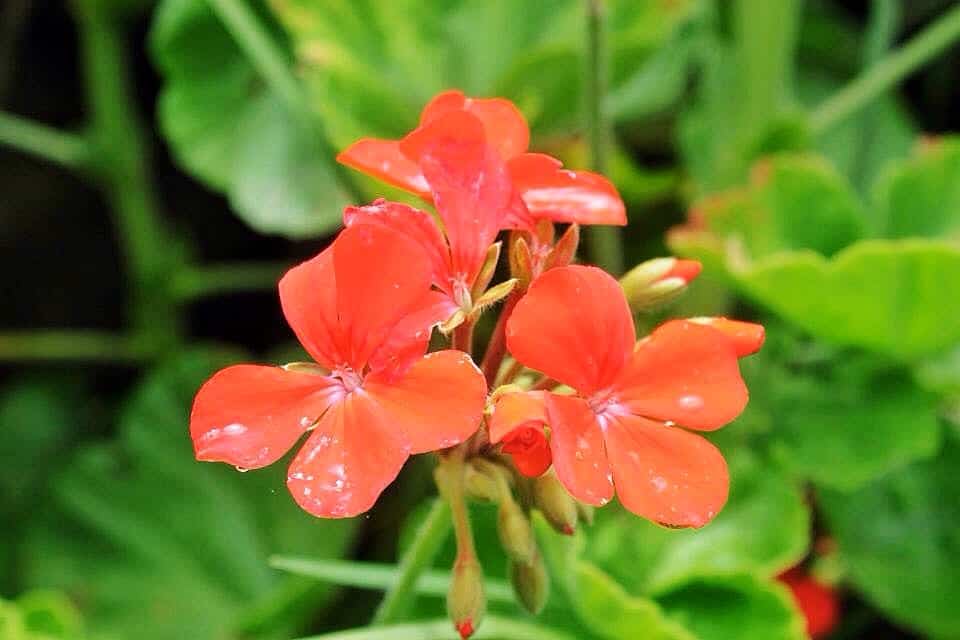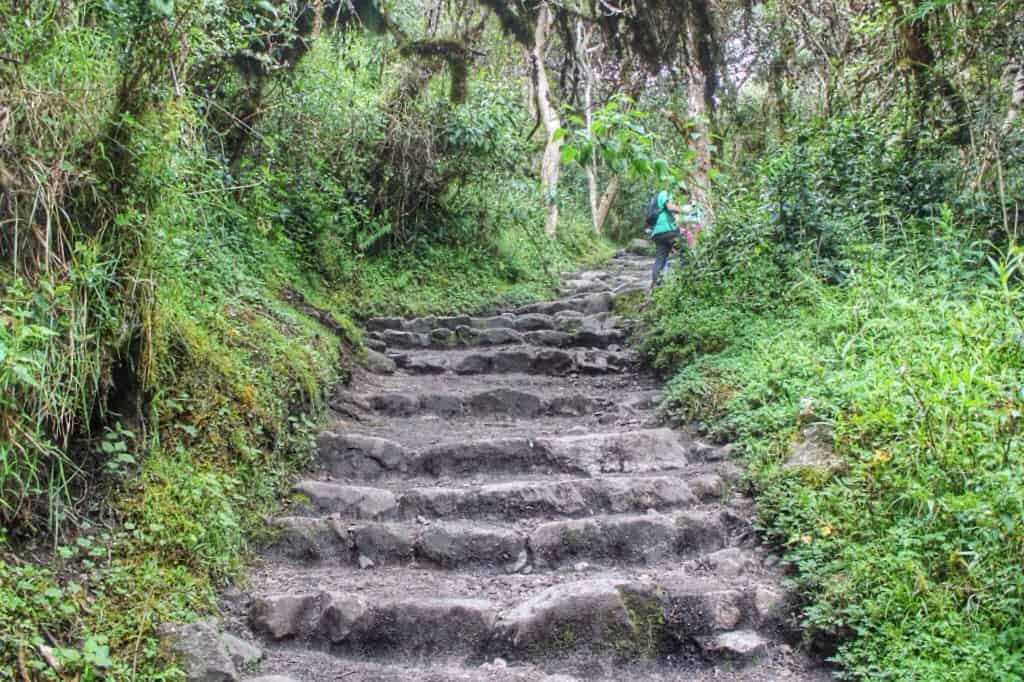 1. HOW TO PREVENT ALTITUDE SICKNESS
While a lucky few wont feel a thing, most people experience the altitude one way or the other. Maybe you find it hard to breathe, your heart is beating harder, or you get sick with headaches and nausea. Personally, I felt like I was hangover and car sick at the same time.
You should allow yourself to acclimatize in Cusco for at least 2 days. Sleep a lot, drink coca tea and bring some medicine. I brought Diamox and it took the edge off.
Read my full post about treating altitude sickness here.
[/fusion_text]
2. PREPARE YOURSELF – IT'S GENUINELY DIFFICULT
I'm no athlete, but I consider myself in decent shape… and seriously I've never been so psychically challenged in my life. It's not only challenging to walk uphill, but the thin air makes it harder to breathe. I had to stop every five steps to catch my breath and eventually just accept the fact that I felt like an 80-year-old with asthma.
Here are some basic hiking tips I picked up along the way:
Walk in zig zag when going up the steps. Head for the small stones!
Take small steps. Deep breaths.
In rain, take it easy down the steps. They're steep, and you can hurt yourself badly.
Stay positive.
Drink coca tea or chew coca leaves. They help you adjust to the altitude.
Rent hiking poles. End of discussion.
Bring snacks for heaven's sake.
The porters expect to get tipped 75 soles in addition to the price you already paid.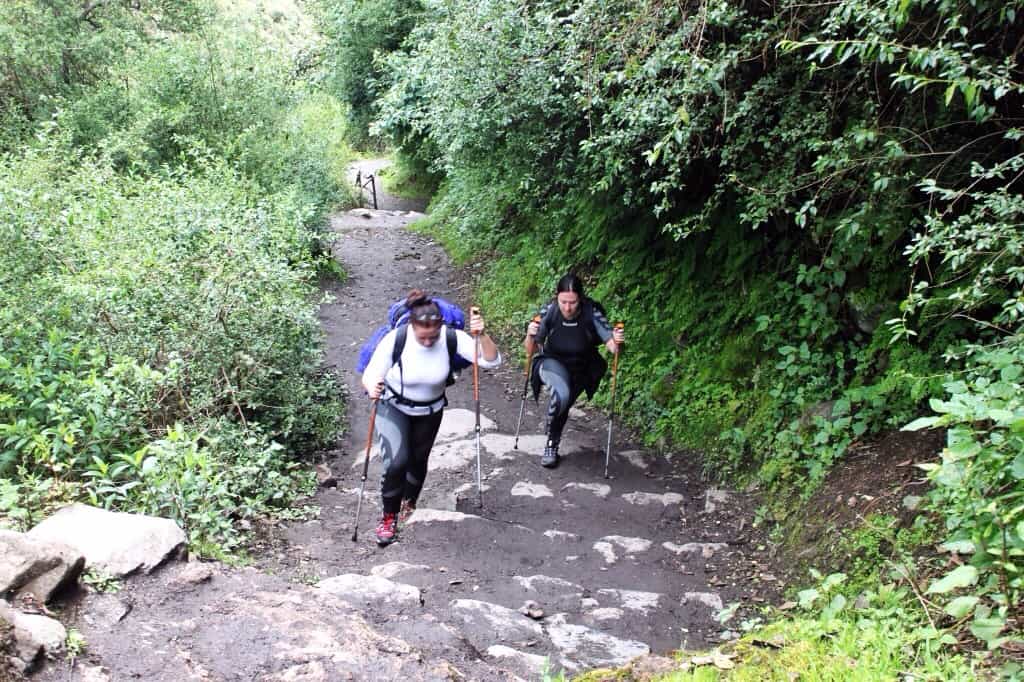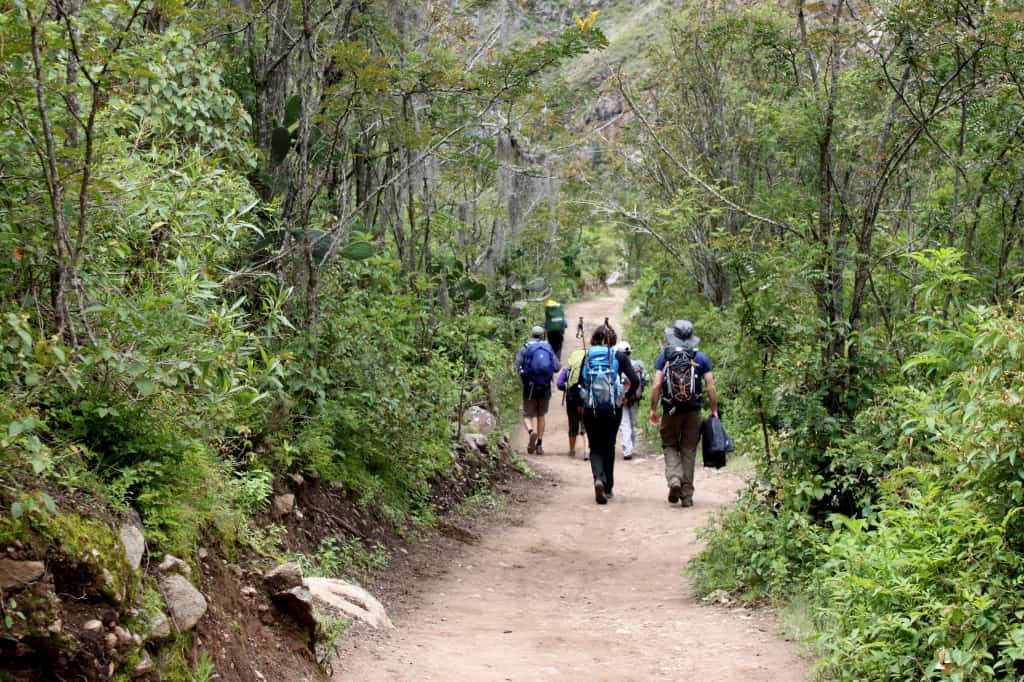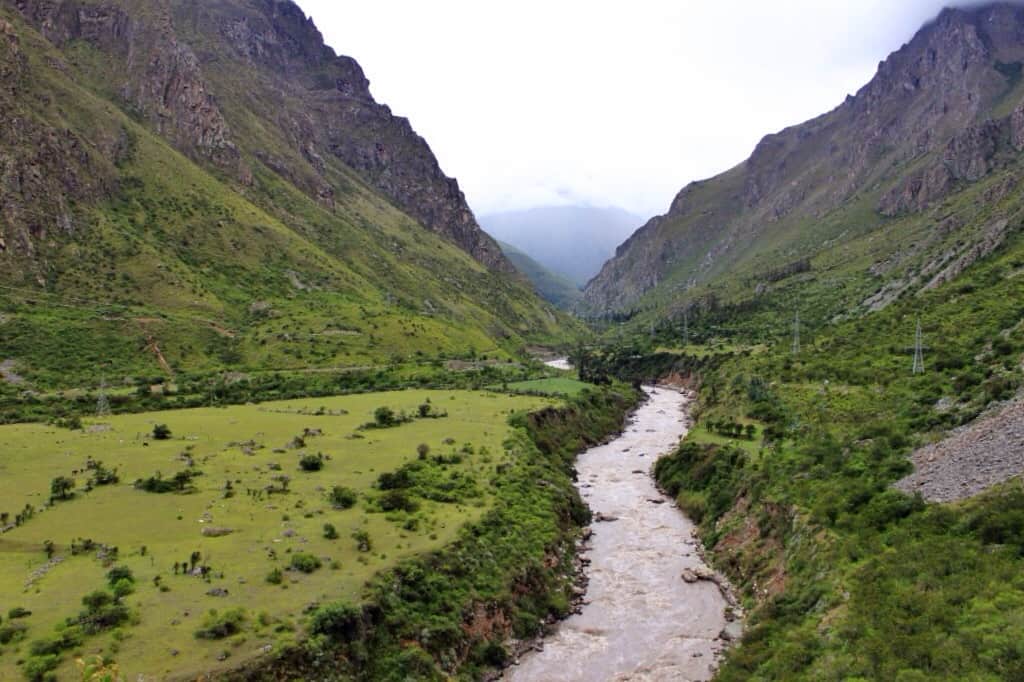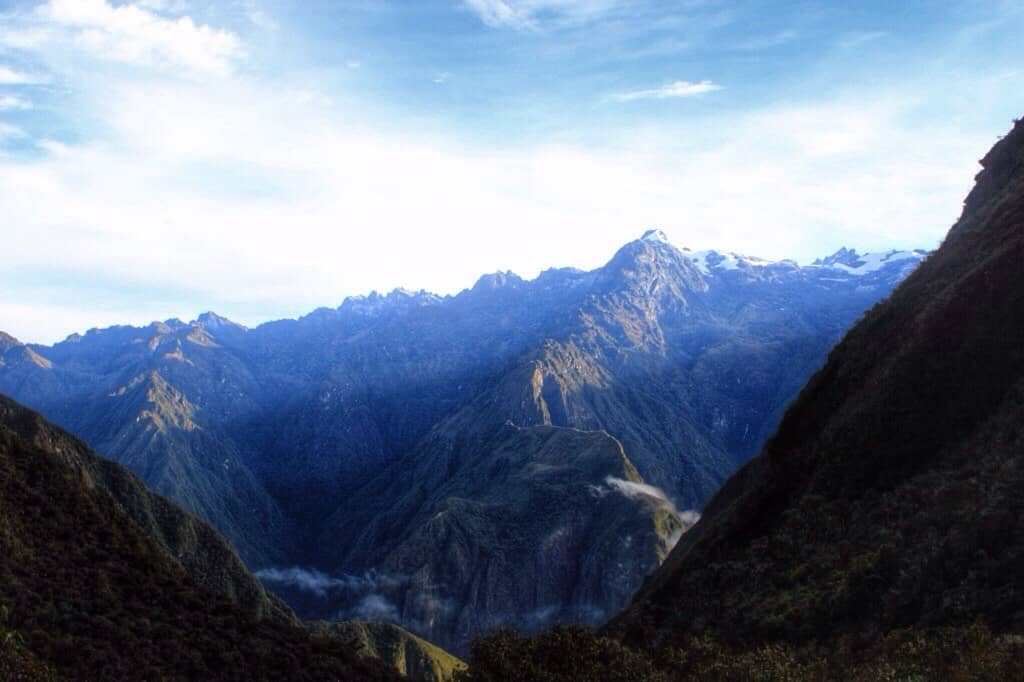 3. WHAT TO PACK
See my complete packing list for Peru here.
You'll experience lots of different weather on the trail so bring an outfit for every one. You should also be aware that there's no place to charge your camera batteries on the trail. If you don't want to risk reaching Machu Picchu with an empty battery, bring extras. I took around 1,000 photos + videos with my Canon and I almost used up two batteries.
Here's what to pack for the Inca trail:
adventure
4. WHAT DID THE INCA TRAIL TOUR COST?
In total, I paid
$700

for my 4 day Inca trail trek.
5. WHICH COMPANY TO CHOOSE
I went with Wayki Trek and really liked them.
They were professional, and our guide Jose was very attentive and fun. Plus, the food was the best we had in Peru and Bolivia together. I was quite surprised the chef was able to make such great meals. He certainly knew was he was doing!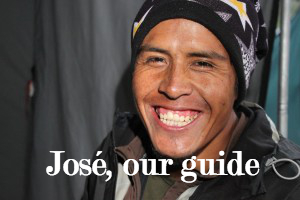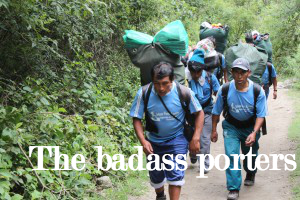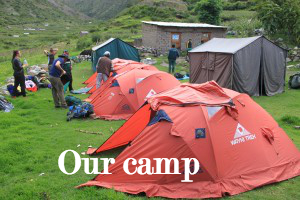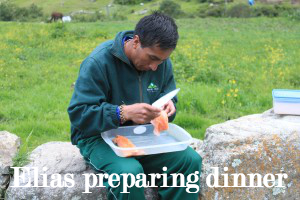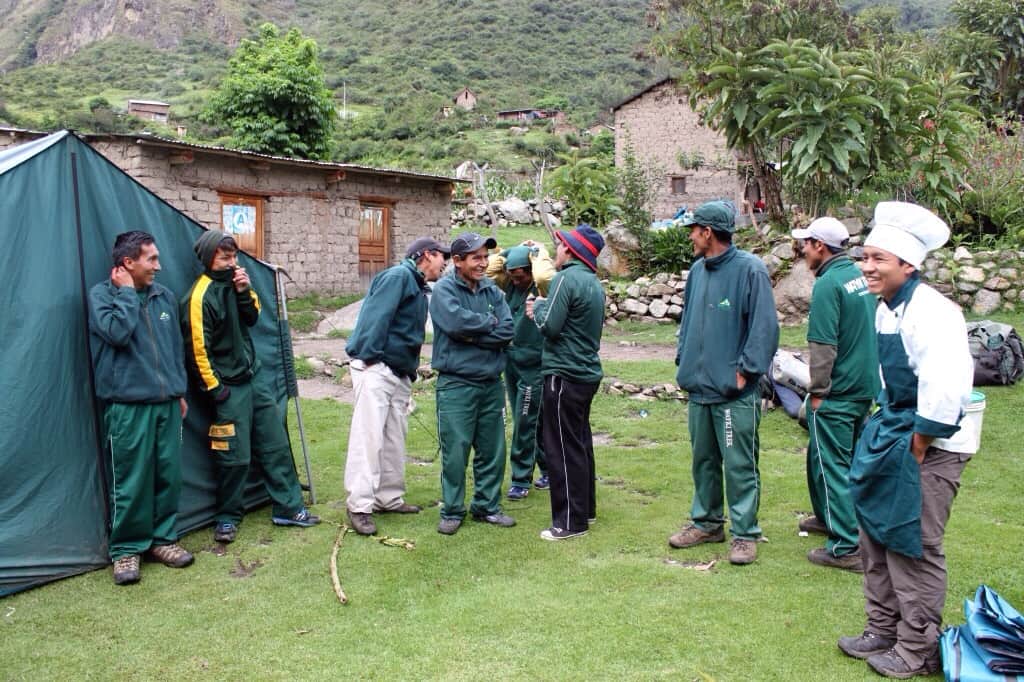 The only note I have was about day two. We got breakfast at 6am, walked uphill all day and didn't get anything to eat before 3pm when we reached base camp.
Their explanation was that we'd get sick by eating in the altitude since we were walking up all day. But personally, I'd rather feel nauseate than hungry and disoriented when walking up a mountain in 30 degrees.  All the other groups got dinner halfway up.
This is the only less positive thing I have to say about Wayki, though. Apart from that, they were wonderful and they even put up a private toilet for us at the base camp. Overall, they were all very nice, considerate and hardworking people. I will highly recommend them, but make sure to ask them about meals on day two – or at least bring your own food or snacks.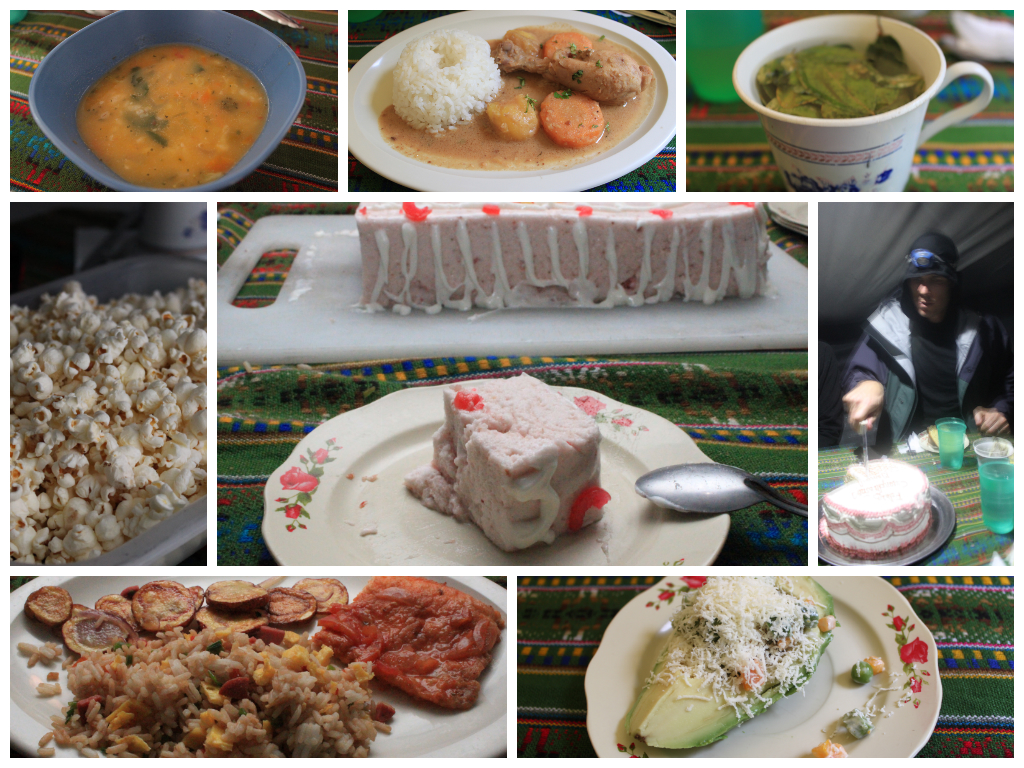 6. GENERAL ADVICE
Bring our own daypack. Remember to pack camera, water, snacks, gloves and extra clothes as you won't see the porters and your extra bag until night.
Dress in layers. I wore base layers and loved it. It was easy to roll up the sleeves and breathe in these clothes. Highly recommended for trekking and other physical adventures.
Be positive – as our guide said again and again. It will be hard, so you'll need a positive attitude.
Tips are expected. Be aware that the guide, cook and porters expect to be paid a tip each.
Rent hiking poles. Your knees will thank you.
Go with a well known tour company. This is a once in a lifetime experience, so you'd want it to be special. The most popular companies are Wayki Trek, Llama Path, Enigma and SAS Travel.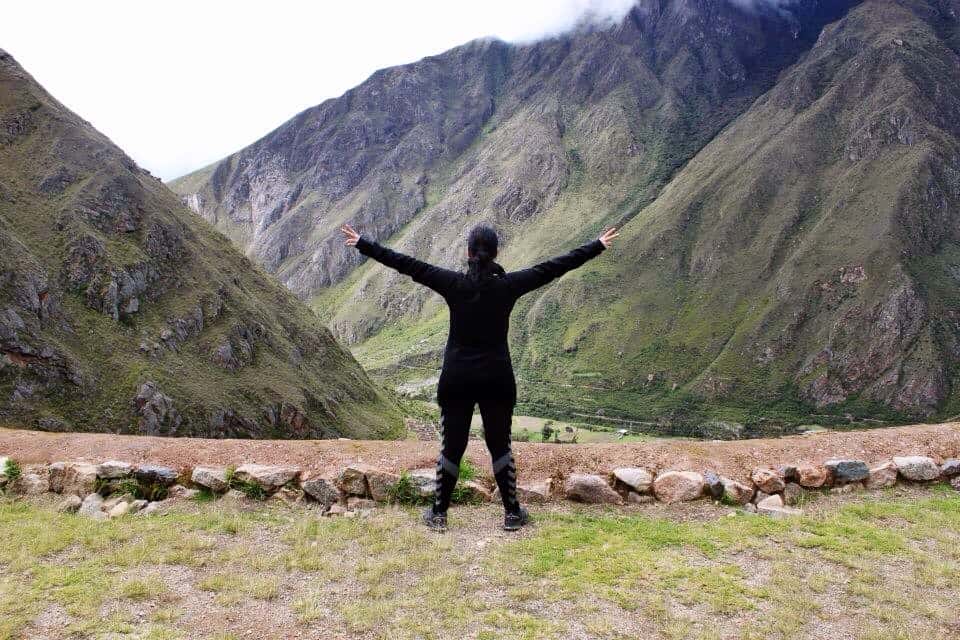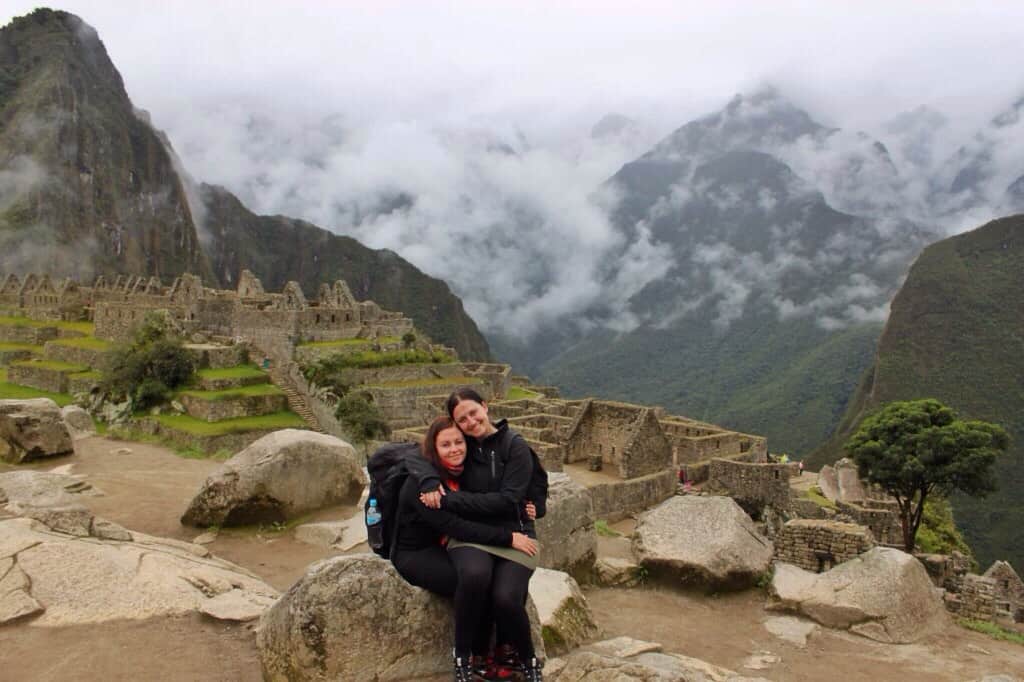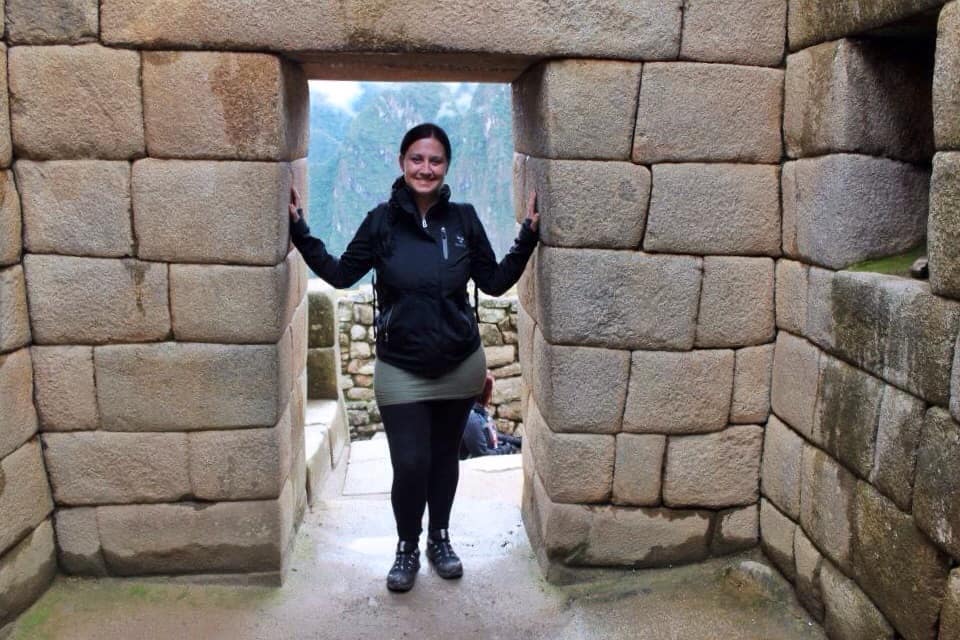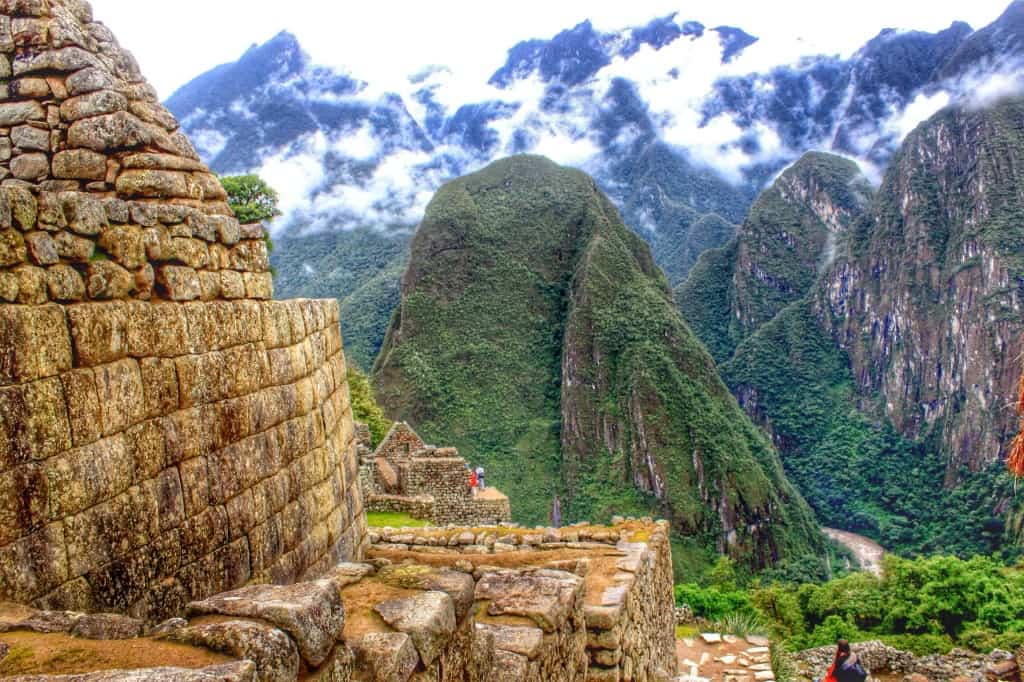 Have you hiked the trail? Am I just in bad shape or did you find it difficult, too?
Pin to Pinterest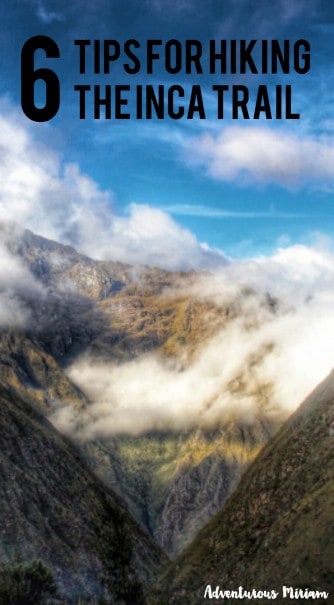 The following two tabs change content below.
I'm Miriam Risager, and this site has been my scrap-book, playground and home since 2013. I launched this blog as a way to share my journey, as well as share the hows, whys and wheres for other travelers.