Many travelers come to Siem Reap solely to visit Angkor Wat, but there are so many things to do in Siem Reap besides visiting these grand temples. From cooking classes to off-roading with dirt bikes, to horseback riding, to butterfly watching and living in shameless luxury, the list goes on. But in addition to this myriad of activities, you can also do a lot of downright CRAZY things… And those are the ones we're going to look at today!
1. TAKE A RIDE IN A BATMOBILE
Price: $2-20 ($15-20 if you're going to Angkor Wat)
Traffic in Siem Reap is total chaos so getting around town – no matter your transportation – could be defined as crazy. You could rent a car or walk, but it's much more fun in a tuk-tuk. And in Siem Reap, they have batmobiles and superman tuk-tuks. How cool is that!
To avoid a rip-off, remember to negotiate the price before getting in.
2. EAT A DEEP FRIED TARANTULA
Price: $1
Ok, I confess… my adventurous side has a limit. I'm up for most things and certainly not afraid to eat weird foods. Snakes, roaches and scorpions – that I can eat, but tarantulas… Nooo, thank you.
My friend Brad from My Wanderlist recommends them and according to him they taste "just like soft-shelled crab… but hairy".  Would you try one?
If you're looking for adventurous things to do in Siem Reap, you can find it at the night market!
3. GET A MASSAGE AFTERWARDS
Price: $1 – $7
If you just ate a tarantula, or any other bug for that matter, I'd say you deserve a nice, long massage. This might not be a crazy or alternative thing to do in Siem Reap, but let's face it… a visit to Asia just isn't complete without a massage.
Massage places can be found everywhere in Siem Reap
Want more posts from Cambodia?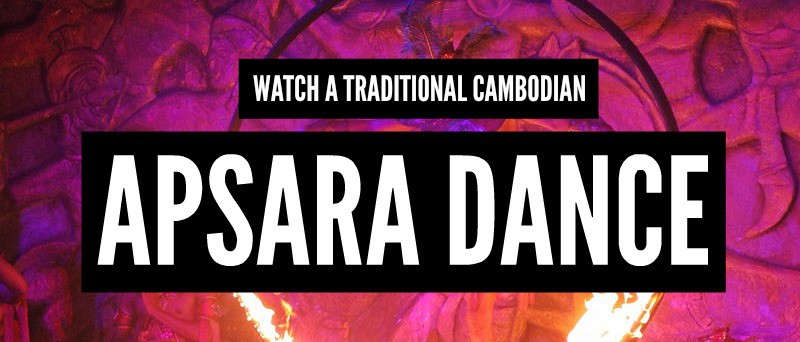 Click the above image to read about the traditional Khmer Apsara Dance.
4. GO TO PIZZA COMPANY
Price: $6-10
Unhealthy as it gets? Yes.
But out-of-the-world-insanely-good pizza? You bet!
I rarely eat junk food, ahem, but when I do, it's because it's ah-mazing and deemed worth the calories! So if you're ever in Siem Reap – or Thailand for that matter – go to Pizza Company and order a deep pan pizza. You will not regret it.
Pizza Company has free delivery. I'm just sayin'.
5. DRINK AT ANGKOR WHAT?
Reasonable prices
Having a drink at Angkor What? is a must for many travelers. This bar is famous for their buckets, great tunes and cool atmosphere so if you've walked around Angkor Wat all day and need a recharge, this is the place to go.
You'll find Angkor What? at Pub Street
6. VISIT PUB STREET
Price: Free activity
Whether you're going for a drink, having lunch or meeting new people, Pub Street is where it should happen. During the day, it's a good place for eating, and in the evening all the night clubs and bars open.
Ever been to Khao San Road in Bangkok? Well, it's similar… ish.
7. LET FISH CHEW ON YOUR FEET 
Price: $2 for 20 minutes
This is as weird as it sounds. For $2 you can place your feet into a water tank filled with toothless Doctor Fish and have them clean off the dead skin of your feet.
FYI, not all operators change the water regularly, which can cause infection so be sure to try this somewhere nice-looking.
There's a tank at Pub Street.
8. EXPLORE THE BIZARRE OLD MARKET
Price: Free activity
The old market "Psah Chas" is right in the center of town. It's a fun place to visit, but it's probably not for the squeamish…
Right in the middle, you'll find the food market; a labyrinth of tables with raw meat, uncomfortable smelly fruit and fish, local sausages and grisly pig heads. In the midst of it all is a swirl of local women selling and buying, laughing and negotiating.
You can buy clothes, food and souvenirs at the Old Market.
9. DISCOVER EXOTIC FRUITS
Price: Free activity
Throughout Cambodia's markets, you'll find tropical fruits aplenty. Most of the markets have tamarind, dragon fruit, jackfruit, mango (mmmm, mango), oranges, pineapple, watermelon, mangosteens and star fruits, and those are just the ones I can remember off the top of my head.
Fruits taste different abroad so I highly recommend you try some. It's cheap and absolutely delicious. The best place to go in Siem Reap is the Old Market (Psas Chas).
Remember to bring coins for change.
Want more posts from Cambodia?

Click the above image to find a guide to Angkor Wat.
10. VISIT THE LANDMINE MUSEUM
Price: $5 (but free guide)
Not a crazy activity, but a must-do if you want to learn about Cambodian history. 
The War Museum in Siem Reap has a unique collection of landmines and tanks from The Khmer Rouge in 1975 and the Vietnamese occupation in 1979. Millions of land mines and unexploded objects were left behind by decades of conflict. A few of them are kept for display here.
If you like history, you could also visit The Landmine Museum, 25km north of Siem Reap.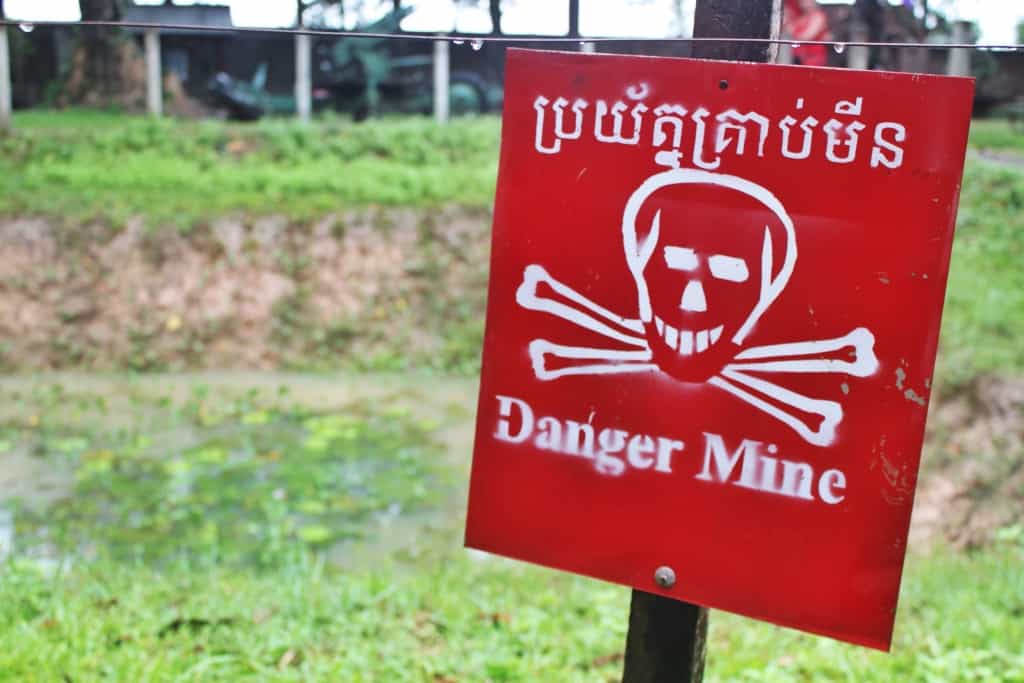 11. EXPERIENCE AN APSARA DANCE
Price: $25 at Smile of Angkor
One of the most exciting things I experienced in Siem Reap was an apsara dance. It's a Khmer traditional dance drama that conveys a story – quite dramatic, but also really beautiful. If you like culture and dance, this is definitely worth the splurge.
I recommend you book online.
GREAT HOTELS IN SIEM REAP
Prices for accommodation in Siem Reap are really low which makes it's a perfect destination for both luxury and budget travelers. You can easily find a 4-star hotel for around $50 per night; I know I did. Here are a few of my favorites:
What's the craziest city you've visited?
Pin to Pinterest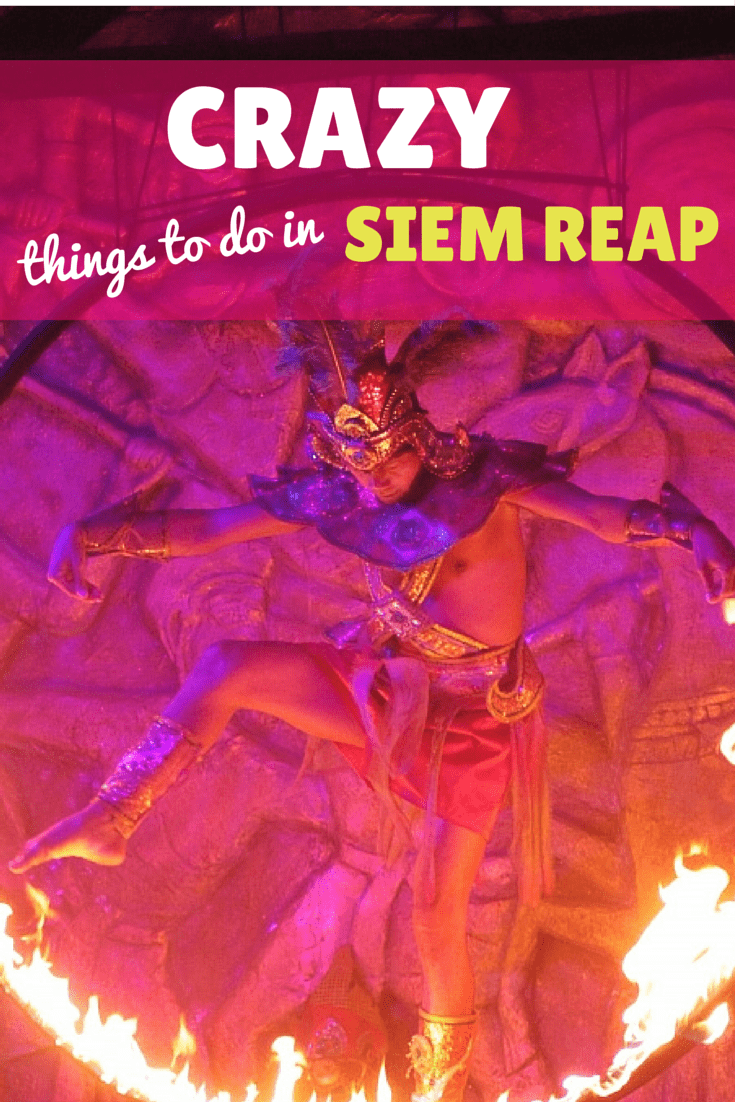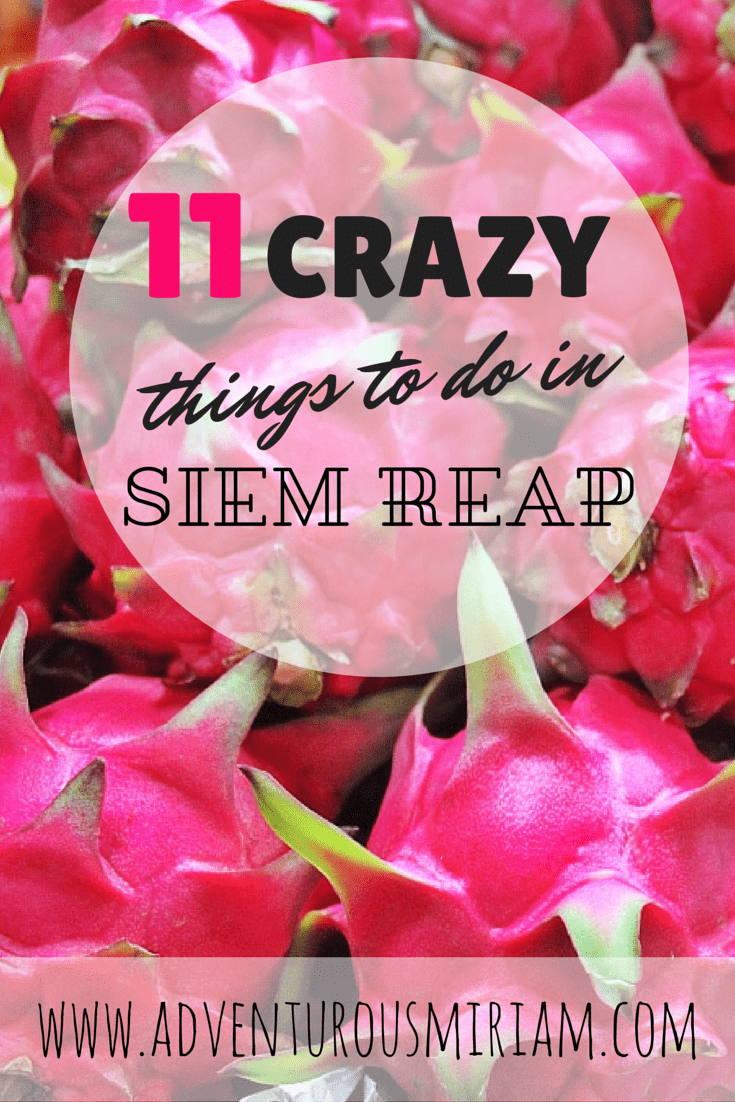 The following two tabs change content below.
I'm Miriam Risager, and this site has been my scrap-book, playground and home since 2013. I launched this blog as a way to share my journey, as well as share the hows, whys and wheres for other travelers.