10 amazing rainforest animals in Central America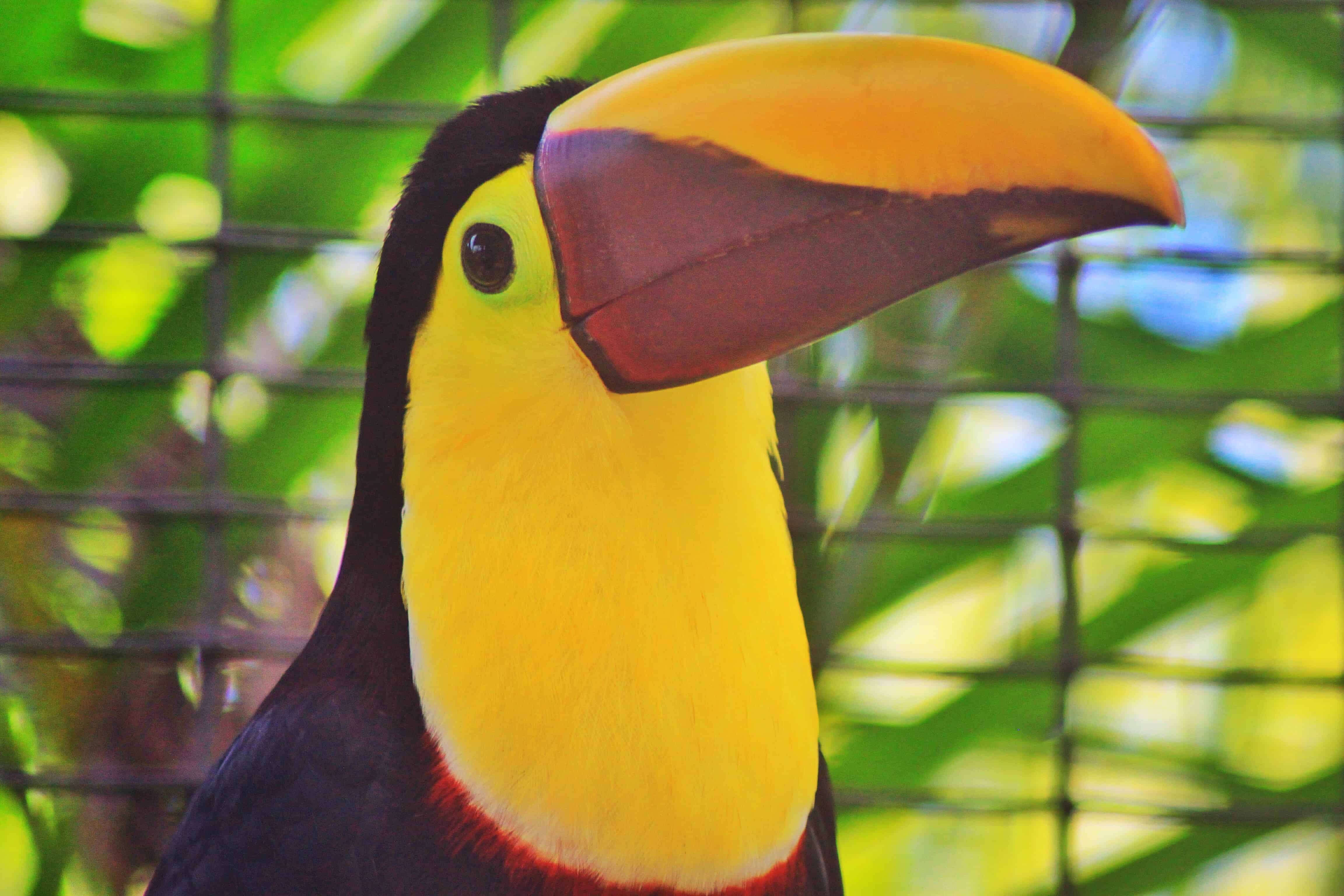 Central America is a goldmine when it comes to wildlife and great photo opportunities. When traveling across the continent I found that Honduras and Costa Rica offered the best places to see them.
One explanation being that Honduras is still untouched by tourists and that 25% of Costa Rica consists of national parks. In these well kept parks you can find monkeys, sloths, iguanas, frogs, butterflies, sea turtles and many types of birds. As a nation Costa Rica protects its wildlife and promotes green policies.
This post contains referral links for products I love. Adventurous Miriam earns a small commission at no extra cost to you if you make a purchase through my links. Thank you for your support ♡ Learn more
1. PARROTS
I met these two compadres in Honduras. Overall I saw lots of colorful birds during my travels in the country, especially parrots and the Honduran national bird, the macaw.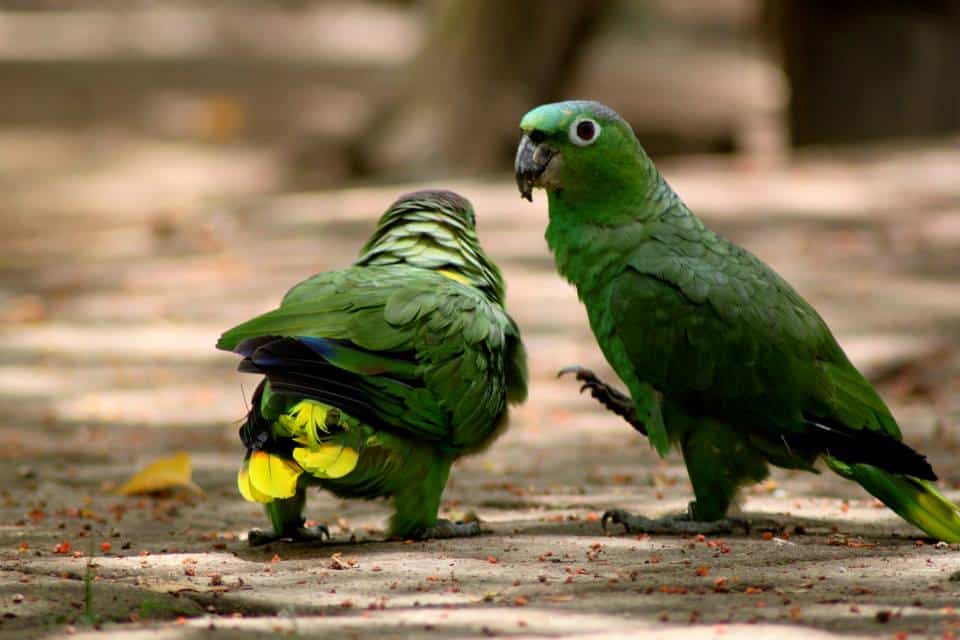 2. COLORFUL MACAWS
The macaw is also found widely across Guatemala. This one was sitting in a courtyard a few meters from our restaurant table in Chichicastenango. As long as you don't poke them or stick your fingers in their mouth, they're very chatty and peaceful.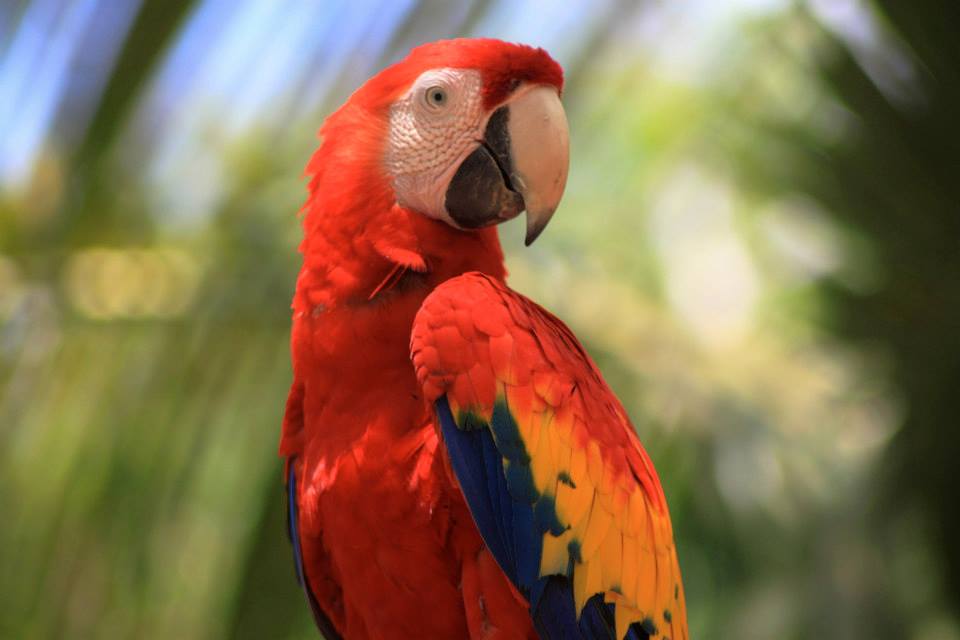 3. DOLPHINS
Dolphins are also a common wildlife, especially along the coast in Honduras. Usually they swim in pods of 2 to 12 dolphins.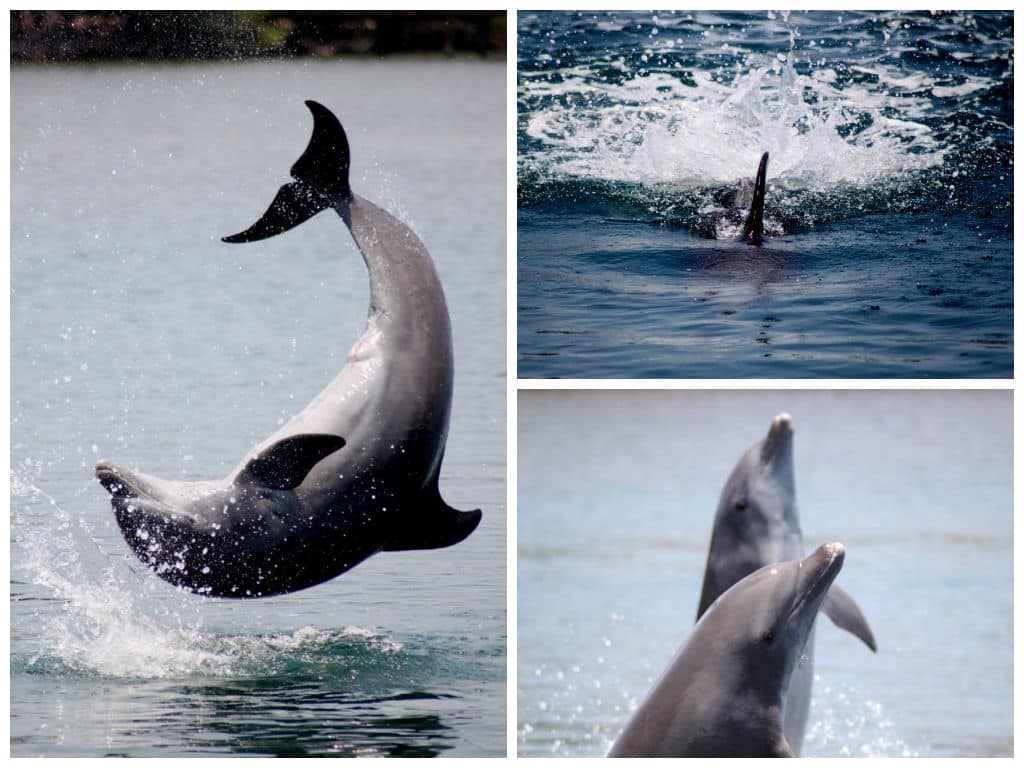 4. MONKEYS
I saw this cutie in Nicaragua. Overall I found Central America to treat their animals and wildlife with respect and care – except from Nicaragua. I don't know why, but especially in Granada they mistreat their horses to a point where the poor sad looking animals are only skin and bones. It's horrible.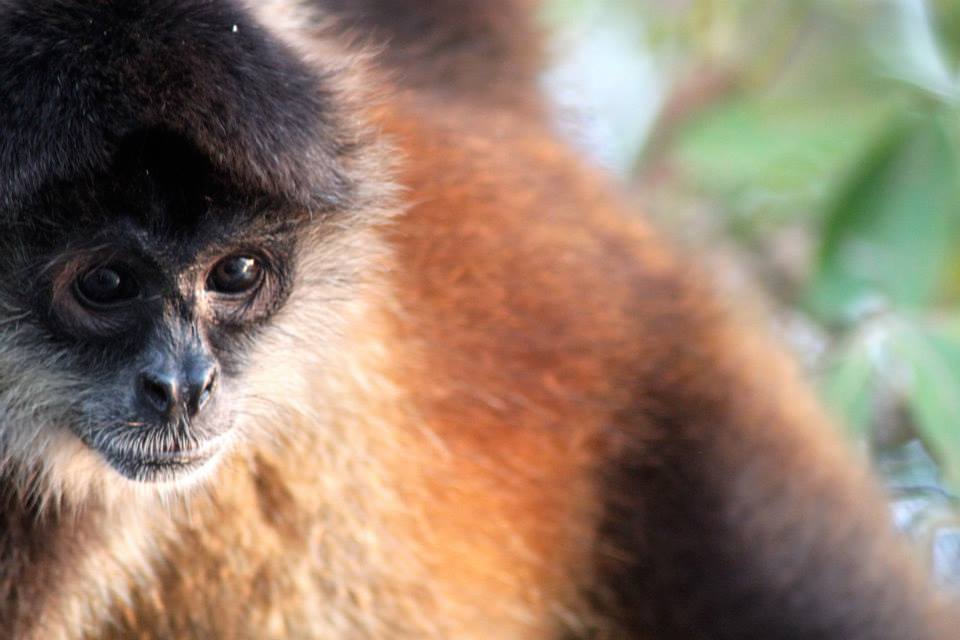 5. DRAGON-LOOKING LIZARDS
I never got the name of this lizard'ish animal. However, I've seen his kind in Asia, Europe and the Americas, so he seems to be getting around. He wasn't particularly big, but what he lacked in size was made up for in speed… he was gone in a split second.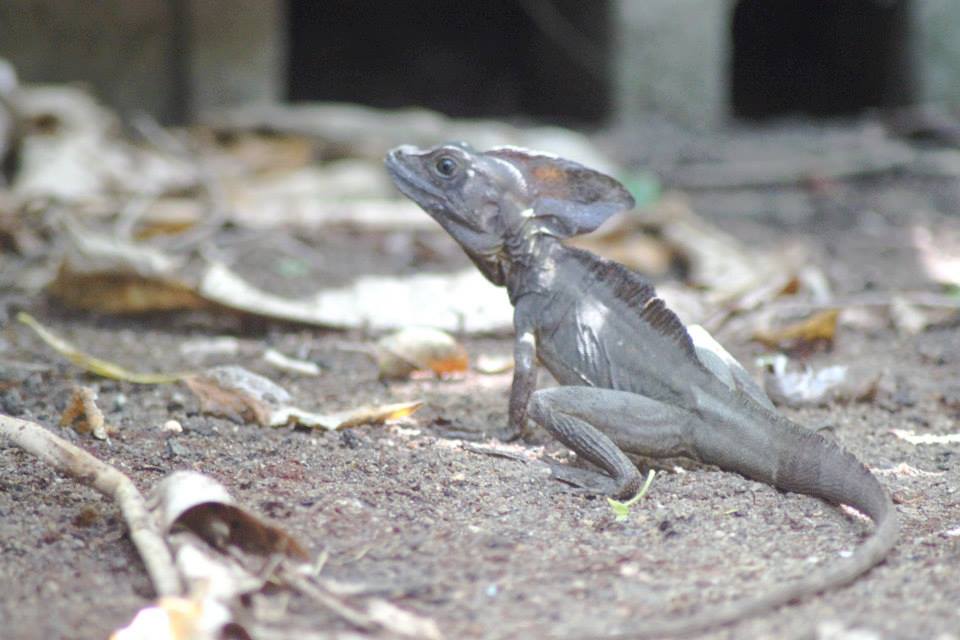 6. THE KINKAJOU
Kinka-who? The kinkajou (pronounced kink ah joo) have small, hand-like feet and a dense, wooly fur. It kind of reminded me of the Philippine tarsier.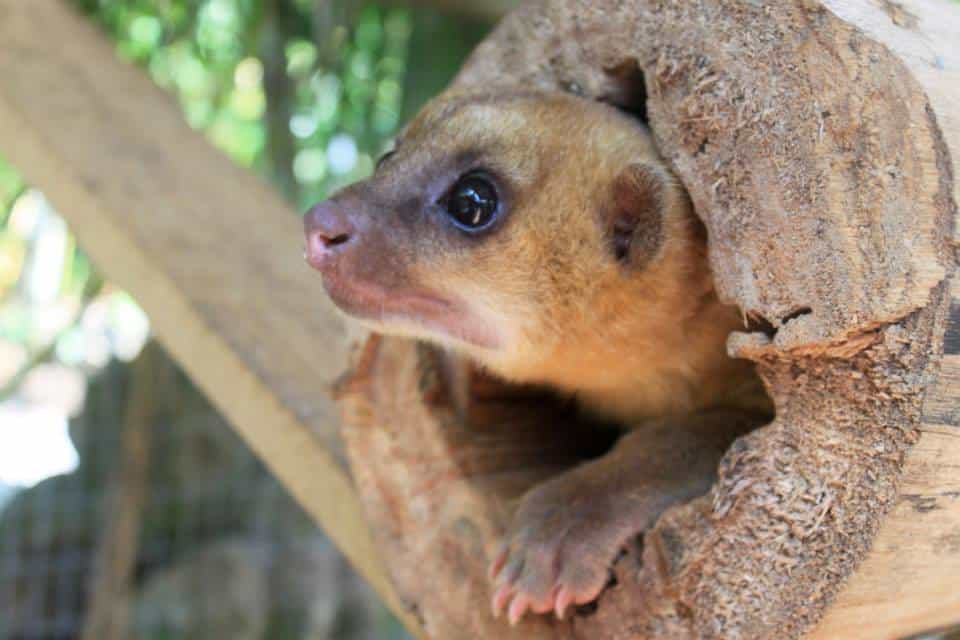 7. TOUCANS
Oh, how I searched the jungles, trees and forests for a toucan – the most intense coloured animal, I've ever seen. It looks exactly like a toy with all the sharply defined contrasts. What a fascinating animal!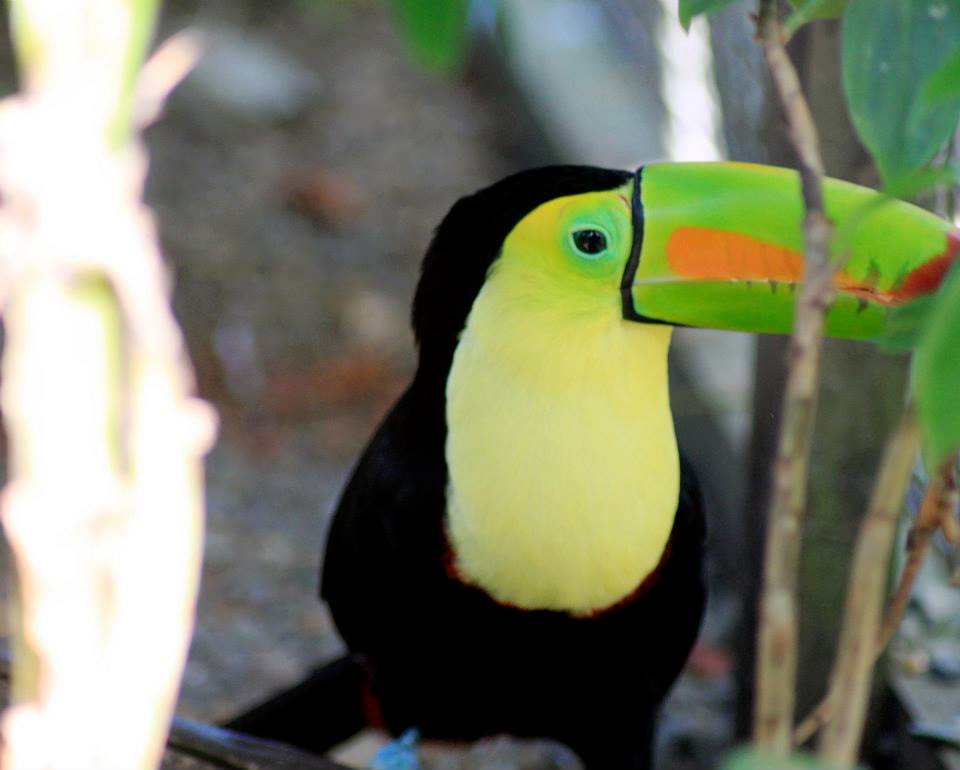 8. HUMMINGBIRDS
Costa Rica is loaded with hummingbirds. A beautiful, speedy bird – nearly impossible to photograph. It took me 30 minutes to get a few good frames, plus a whole lot of patience and determination.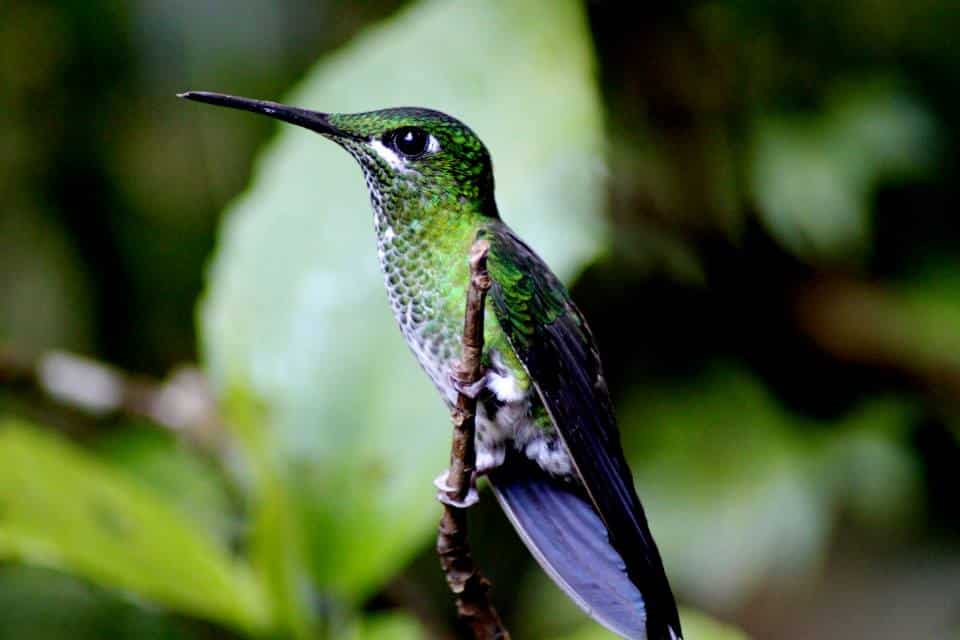 9. SLOTHS
One of the highlights of our trip to Monteverde, Costa Rica, was seeing a sloth. Not only because I've never seen one before, but also because it's so rare and odd looking. Luckily for me, this one stayed in a tree right next to our hostel.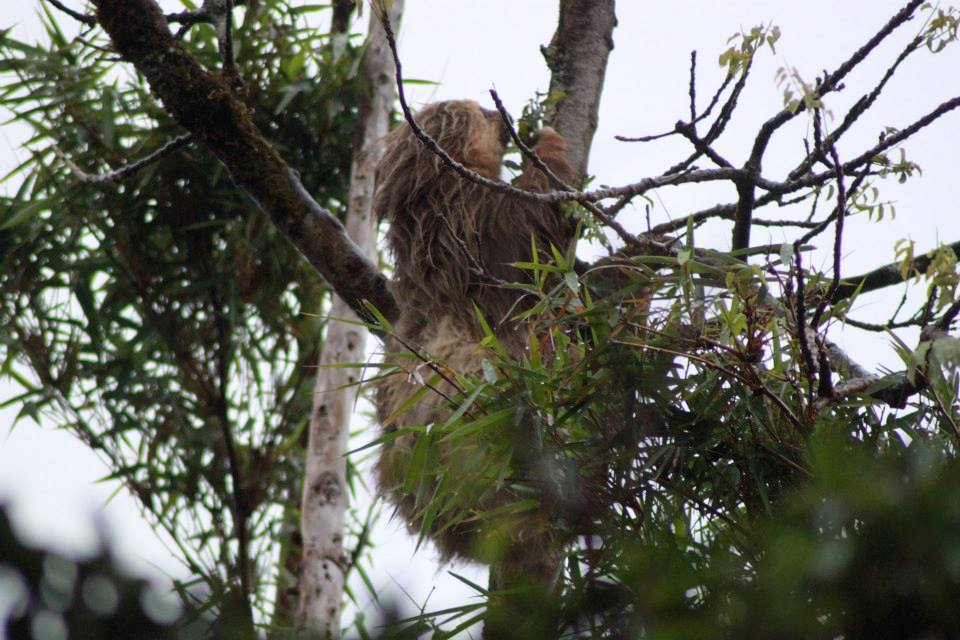 10. TARANTULAS
Now, this not-so-charming type of wildlife is widely spread across Latin America. At the coast in Honduras I saw several tarantulas crawling in and out of their burrows, and in the midsts of the town that is. This very aggressive lady tarantula, the size of my hand, is from Costa Rica. Even the guide wouldn't come near it.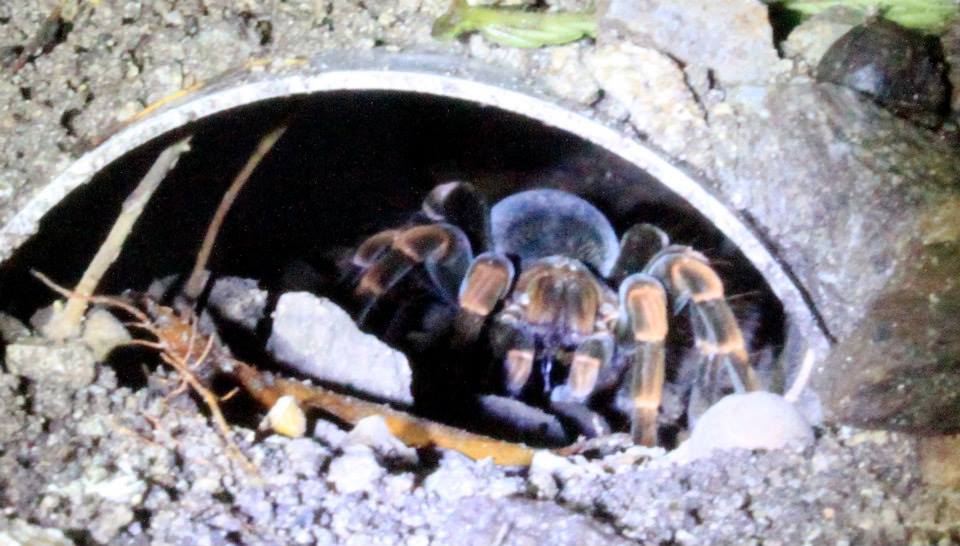 Do you know where to spot wildlife in Central America?
Pin to Pinterest