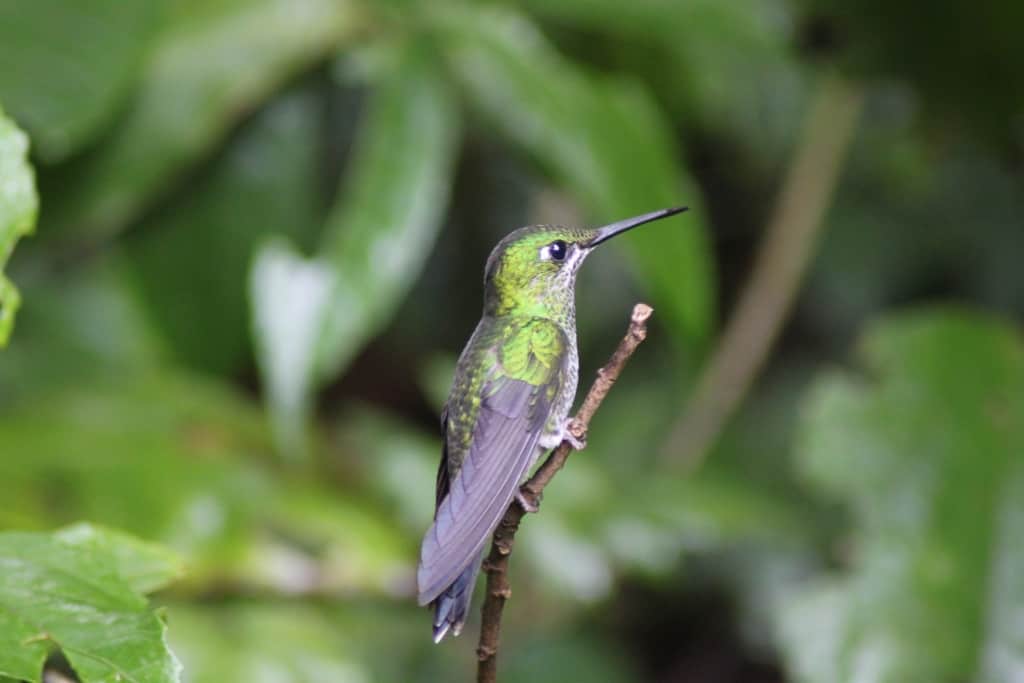 Snapping a hummingbird in action is probably one of the most difficult things I have ever tried photography wise. This bird's wings move between 12 and 80 times per second, which makes it almost impossible to catch it on camera.
Almost.
See, if you take the time and wait for it, you'll be able to get some good shots. I know I did, and around Monteverde entrance area there were plenty of hummingbirds flying around.
This post contains referral links for products I love. Adventurous Miriam earns a small commission at no extra cost to you if you make a purchase through my links. Thank you for your support ♡ Learn more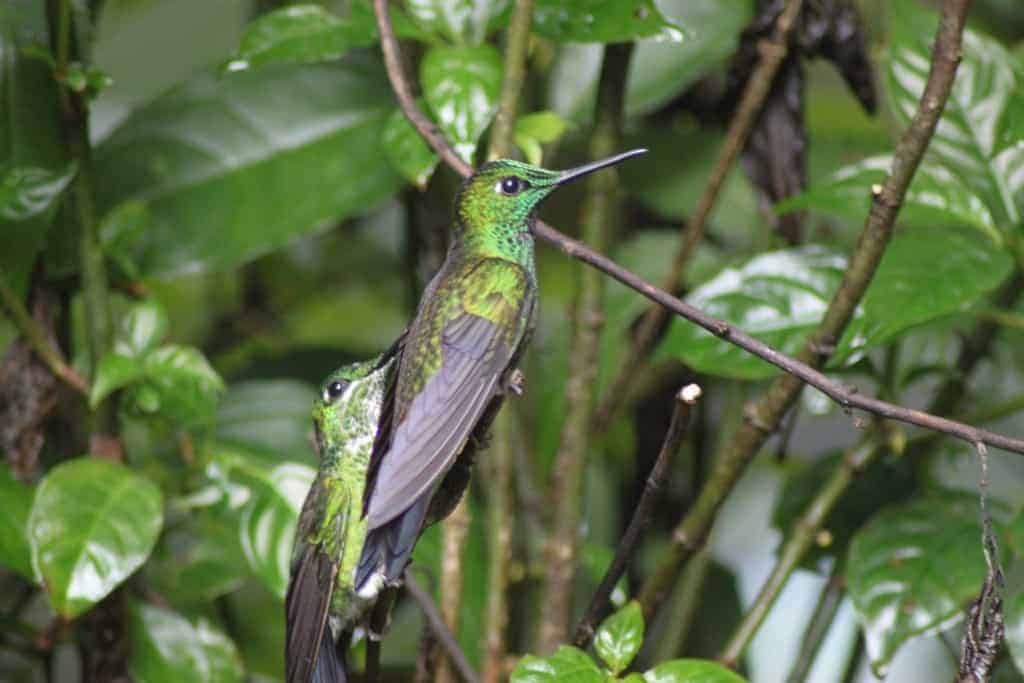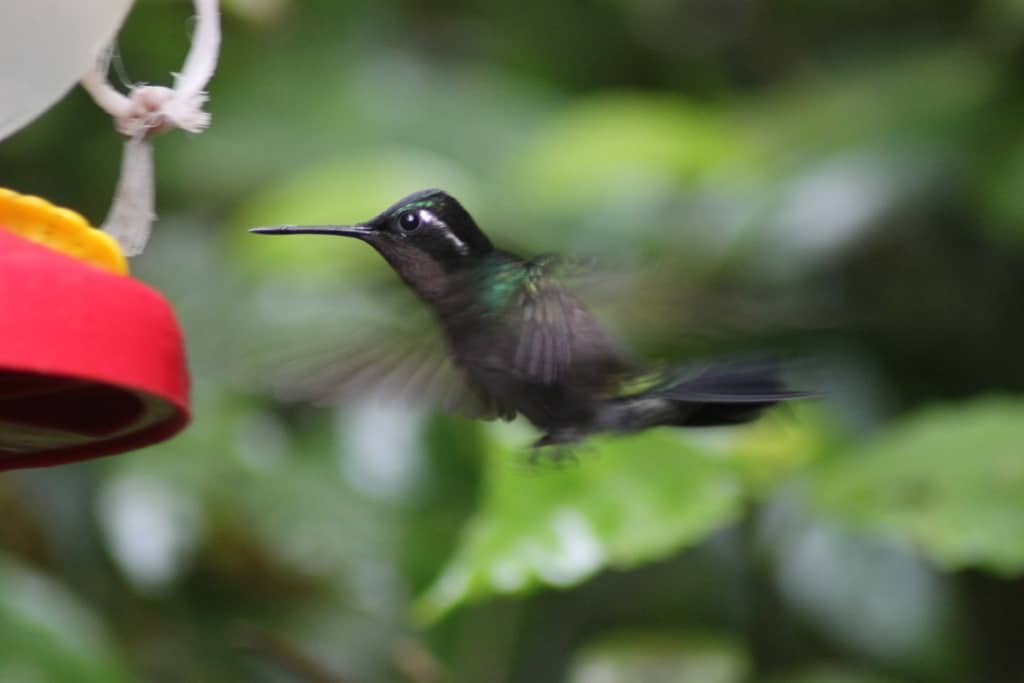 TIPS FOR PHOTOGRAPHING HUMMINGBIRDS
Costa Rica is home to no less than 51 hummingbird species, so you will have lots of opportunity to get some great pictures. It took me a good 30 minutes or so to get these pictures, and while battling my patience I learned a few tricks that I will now share with ya'll.
Predict where they'll be. Hummingbirds cluster around feeders and other food sources. This means that you can usually predict where they will be with some certainty.
Get close to them. Generally, you don't have to take a lot of precautions to hide yourself when attempting close photography. When they fly off, simply stand still and they will come back in a few seconds.
If you have the equipment: Use a tripod and lens to get sharp close-ups (Had I used my tripod, the photos would have been much sharper.)
Be patient. This is the best advise I can give you. While trying to capture the hummingbirds on camera, I noticed that they have a pattern: They approach the feeder. They eat. Hover. And repeat. If you wait for them to fly into the spot you have focused on, you'll get the picture you want.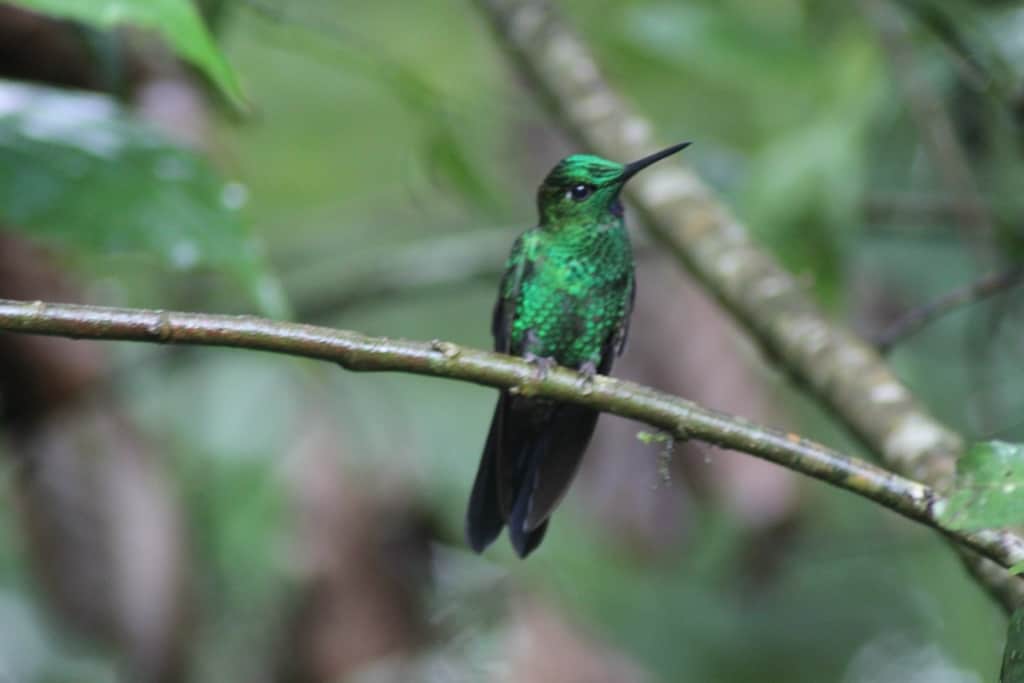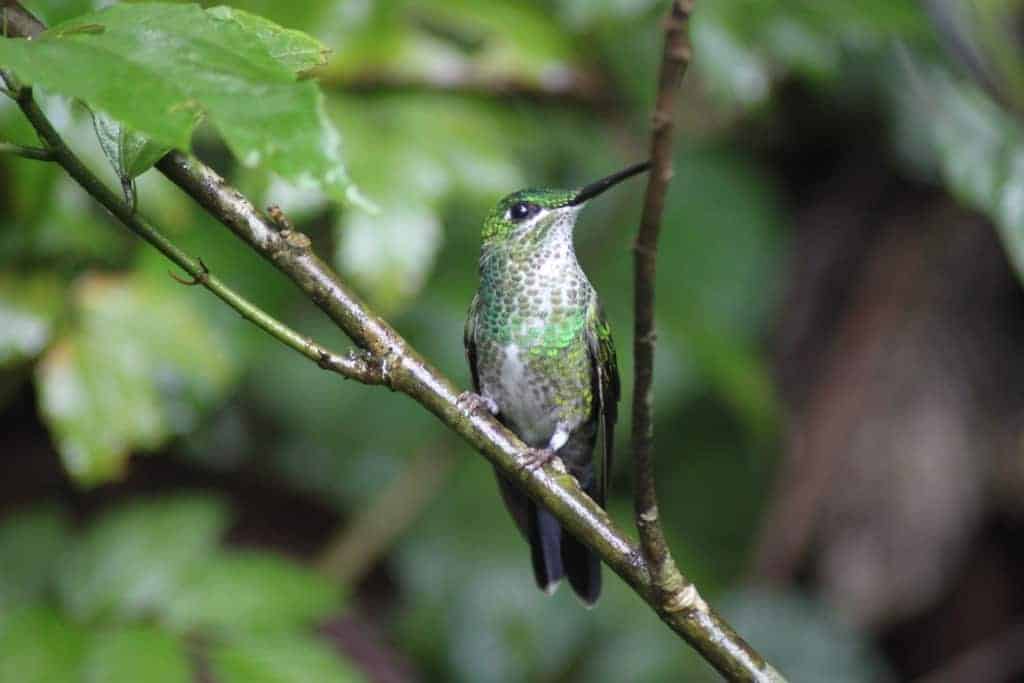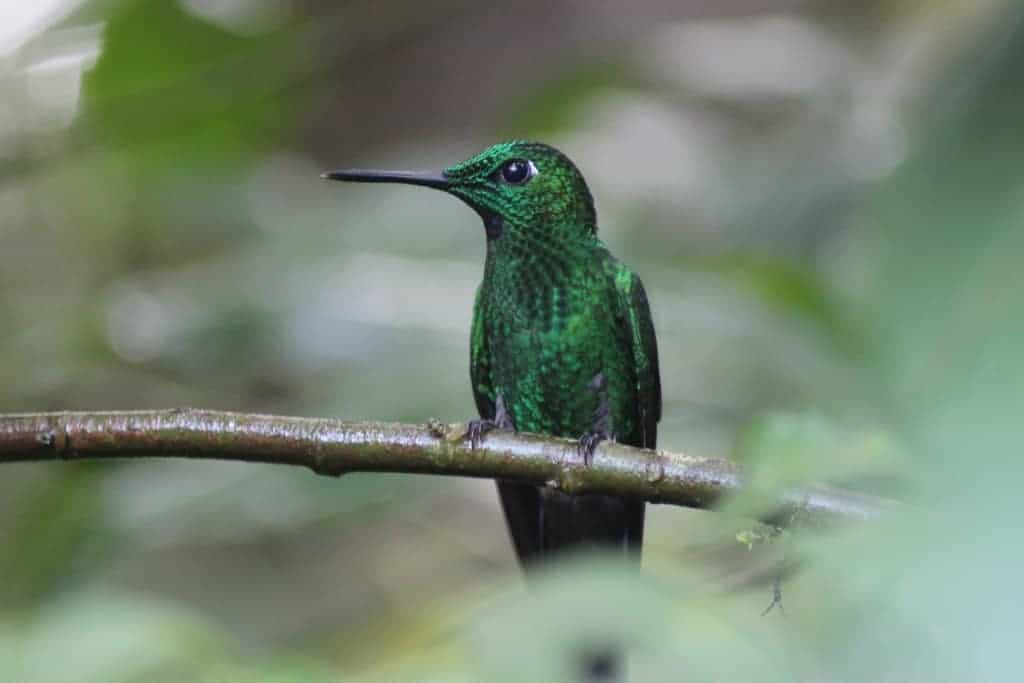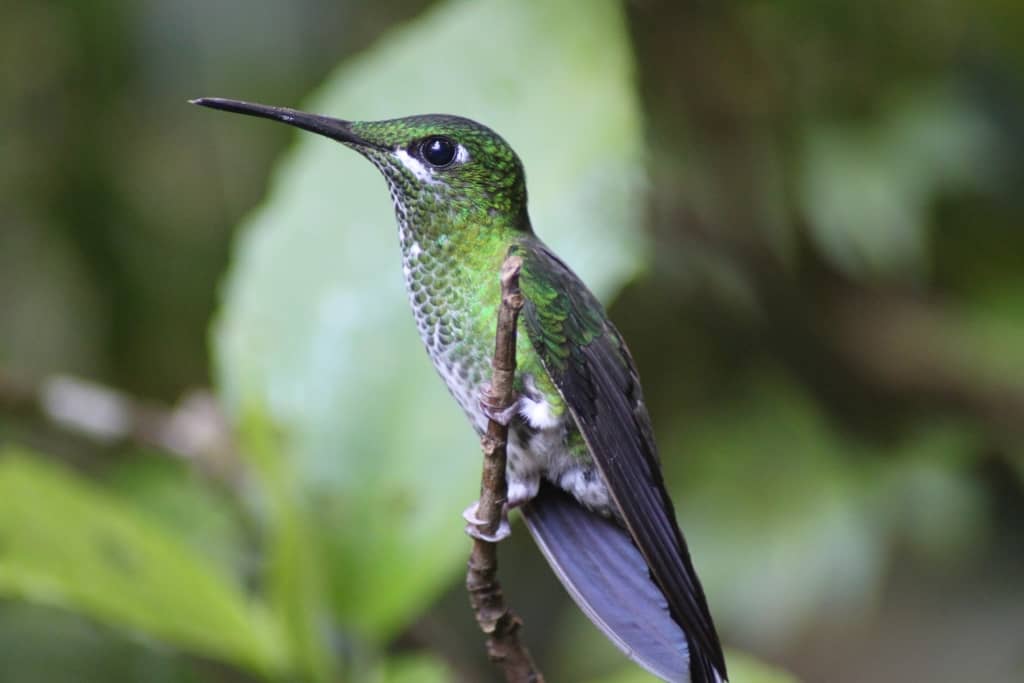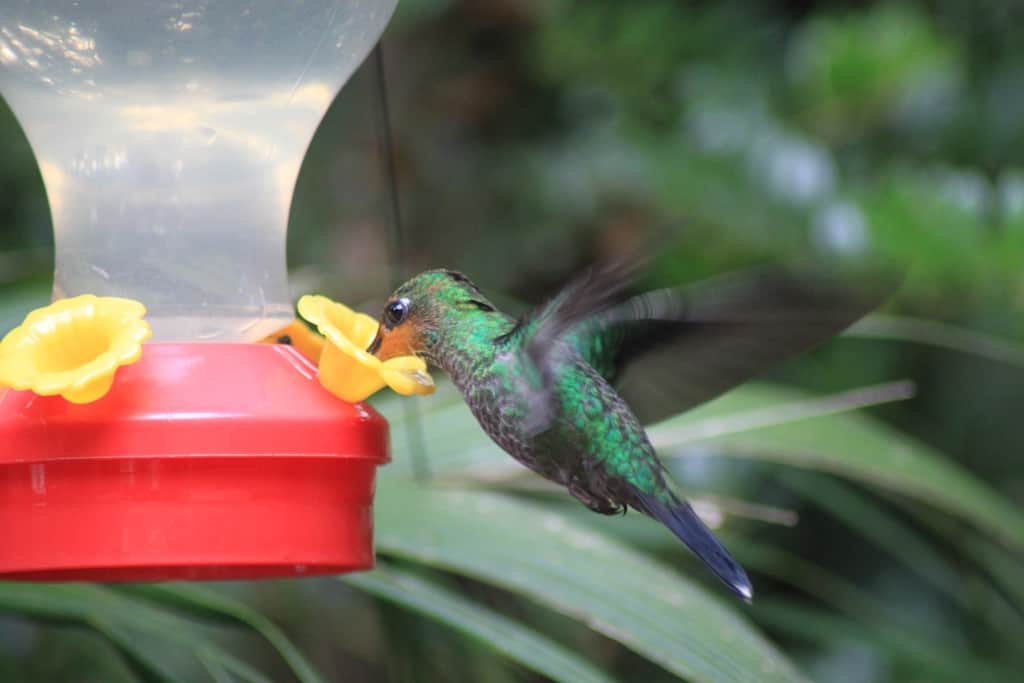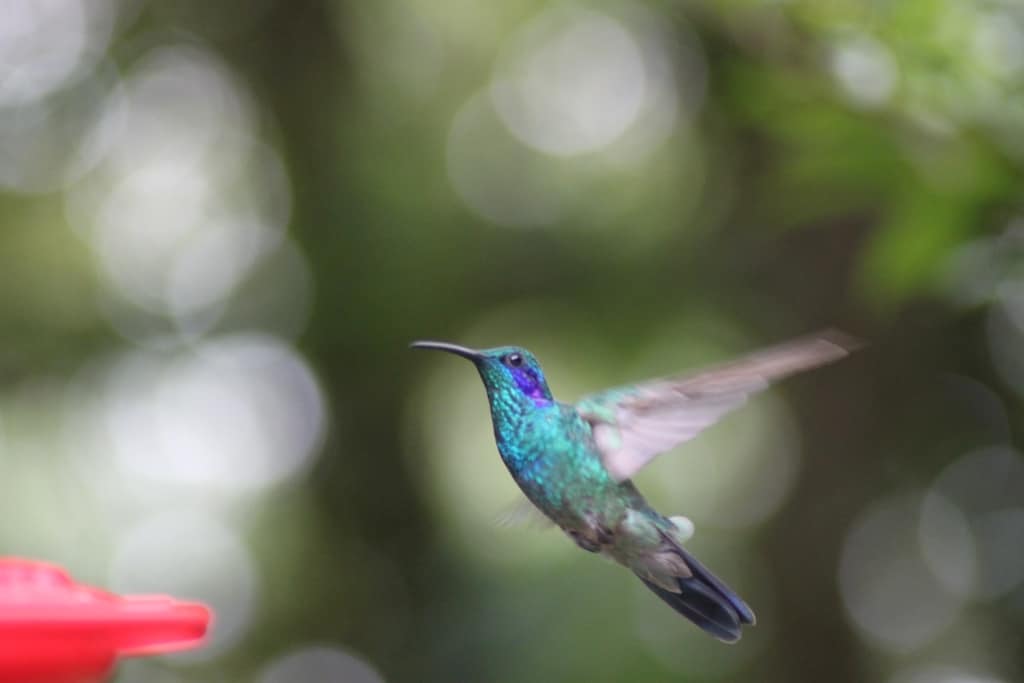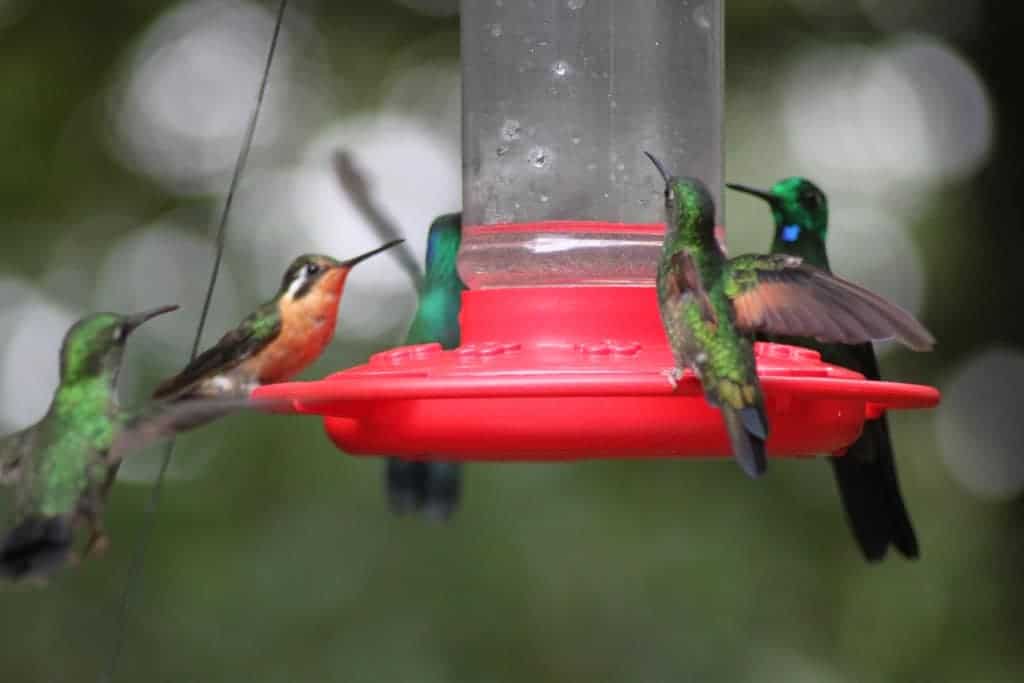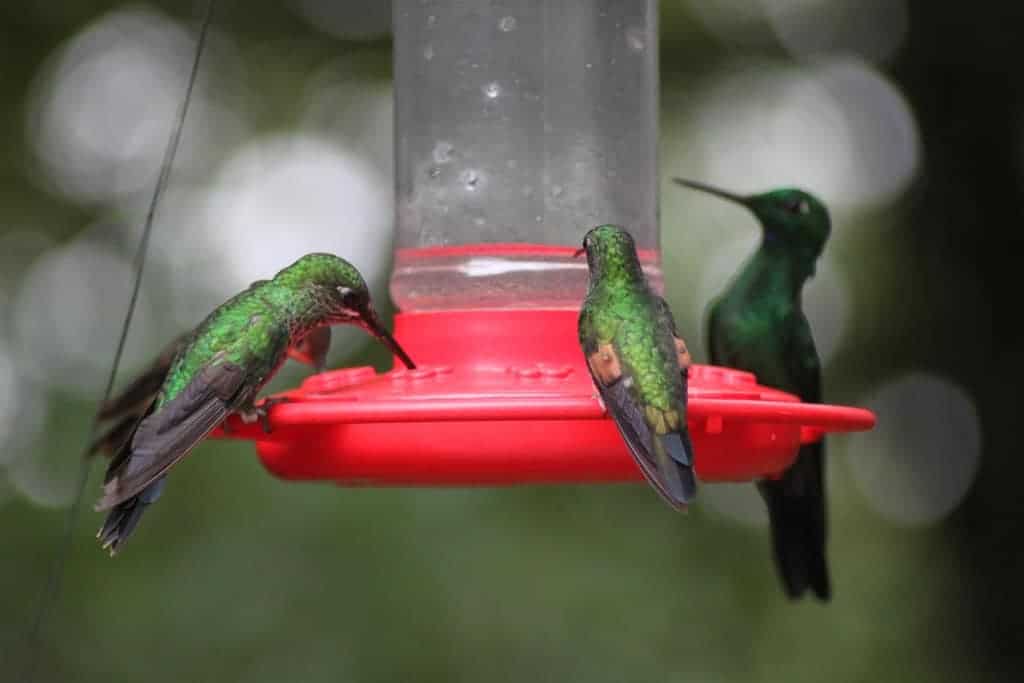 More posts from Costa Rica you might like
Save it!