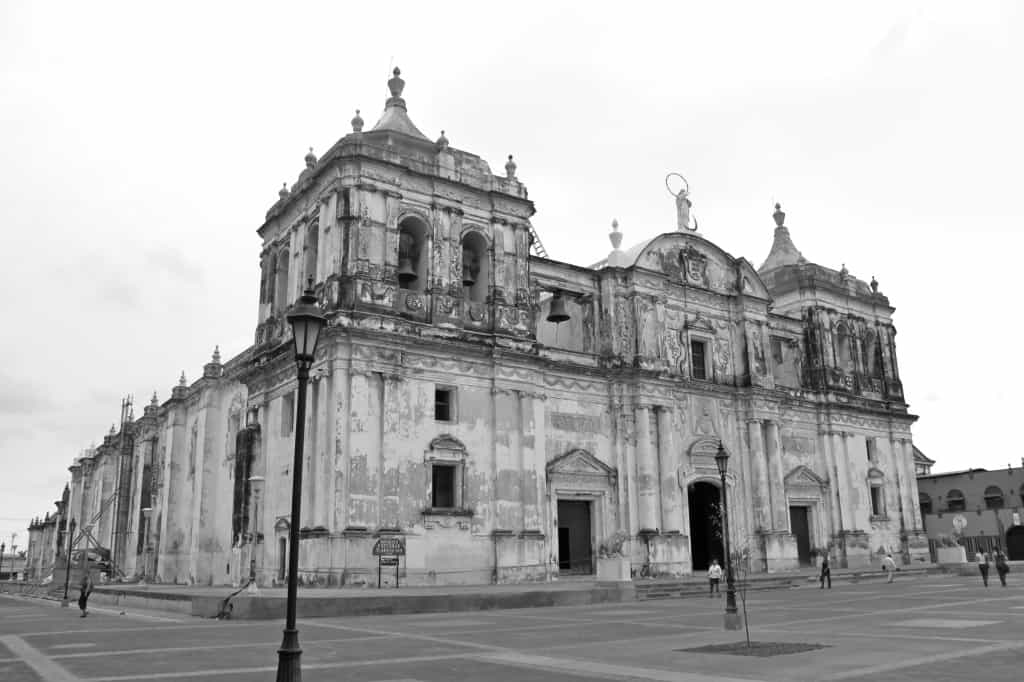 With no less than 25 volcanos, Nicaragua has rightfully earned its nickname as country of volcanos. For many travelers, it is also known as "Costa Rica 20 years ago" as it has all the same natural wonders (mountains, lakes, lush rain forests and endless miles of sandy beaches), but less of a crowd. The country vibrates with culture and history from the indigenous, Spanish and Afro Caribbean influences, and it is still fairly unexplored and a cheap destination.
Getting around Nicaragua is easily done by bus. Apart from local chicken busses and minibuses, you can take the International busses (Ticabus, Transnica and King Quality) between main cities and over borders.
TOP THINGS TO SEE AND DO
León. A colonial town in the Northern part of Nicaragua. It holds the largest cathedral in Central America and portraits heroes and stories from the Sandinista Revolution on murals around the city.
Volcano boarding. From León you can test your adventure courage by boarding down an active volcano on a wooden board. This is one of the most exhilarating and fun experiences I've had, so I can highly recommend it! Make sure to book with BigFoot hostel.
Hike volcanos. Out of Nicaragua's 25 volcanos, many of them are hikable for day and night trips. Always go with a guide, though.
Granada. Considered the historical rival to León, this town features lots of colonial buildings, churches and architecture.
Masaya market. The National Artisans Market is selling handicrafts and is Nicaragua's most famous.
Isla Ometepe. A volcanic island in Lake Nicaragua offering wildlife and hiking.
Corn Islands. Two islands in the Caribbean Sea with jungle, dive sites and perfect crystal clear waters. You can get there by plane or boat.
Surf in San Juan del Sur. Known to have some of the best surf spots.
BEST TIME TO GO
The best time to visit Nicaragua is from November through to May, although I must stress that it gets extremely hot in April and May! The rainy season is from June to October during which it is more difficult to travel on the unpaved road throughout the country.
VISA
Travelers from most countries will get a 30 day visa at the border, but few countries need a visa in advance. Make sure to check with your local embassy for advice.
STAY SAFE
In general, Nicaragua is a very safe country to travel in. Some of the larger issues are pickpocketing, scams and cocaine trafficking on the East coast, which you should stay away from. Use common sense as you would anywhere else and you should be fine.
For female travelers: León in particular is dominated by machista: men with an exaggerated sense of masculinity, which shows by domination of women and sometimes aggressiveness. This is not something you should be worried about per se, but be prepared to be stared at, yelled after and get lots of unsolicited attention!
COSTS
Living expenses in Nicaragua are insanely cheap. You can easily live for $25-$40 per day which includes hostel with hot shower and three daily meals.
How to save money
Bargain. In supermarkets and stores that have price tags on their items you cannot bargain the price down. But in most open markets it's a mistake not to. Vendors automatically increase the price as soon as they see you are foreign, so never pay full price.
Take public transportation (chicken busses). Although most buses are in poor shape, it remains the cheap alternative to taxis or flights.
Avoid International food. Nicaraguan food is based on rice and beans, but buying it will save you a lot of money.
Buy 'meal of the day'. Throughout Central America, this concept is a cheap and great opportunity to stay within budget.
Practice your Spanish. If you speak the language, taxi drivers and local vendors are more likely to expect you to bargain – and thus give you a fair price.
Pin to Pinterest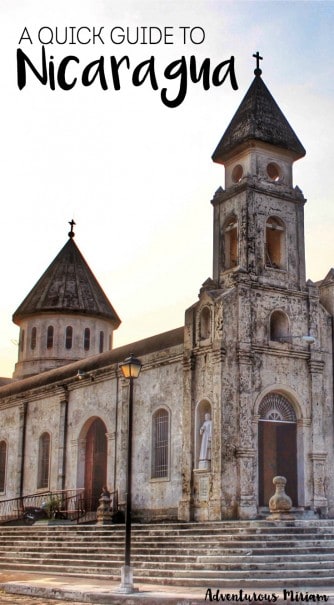 The following two tabs change content below.
I'm Miriam Risager, and this site has been my scrap-book, playground and home since 2013. I launched this blog as a way to share my journey, as well as share the hows, whys and wheres for other travelers.