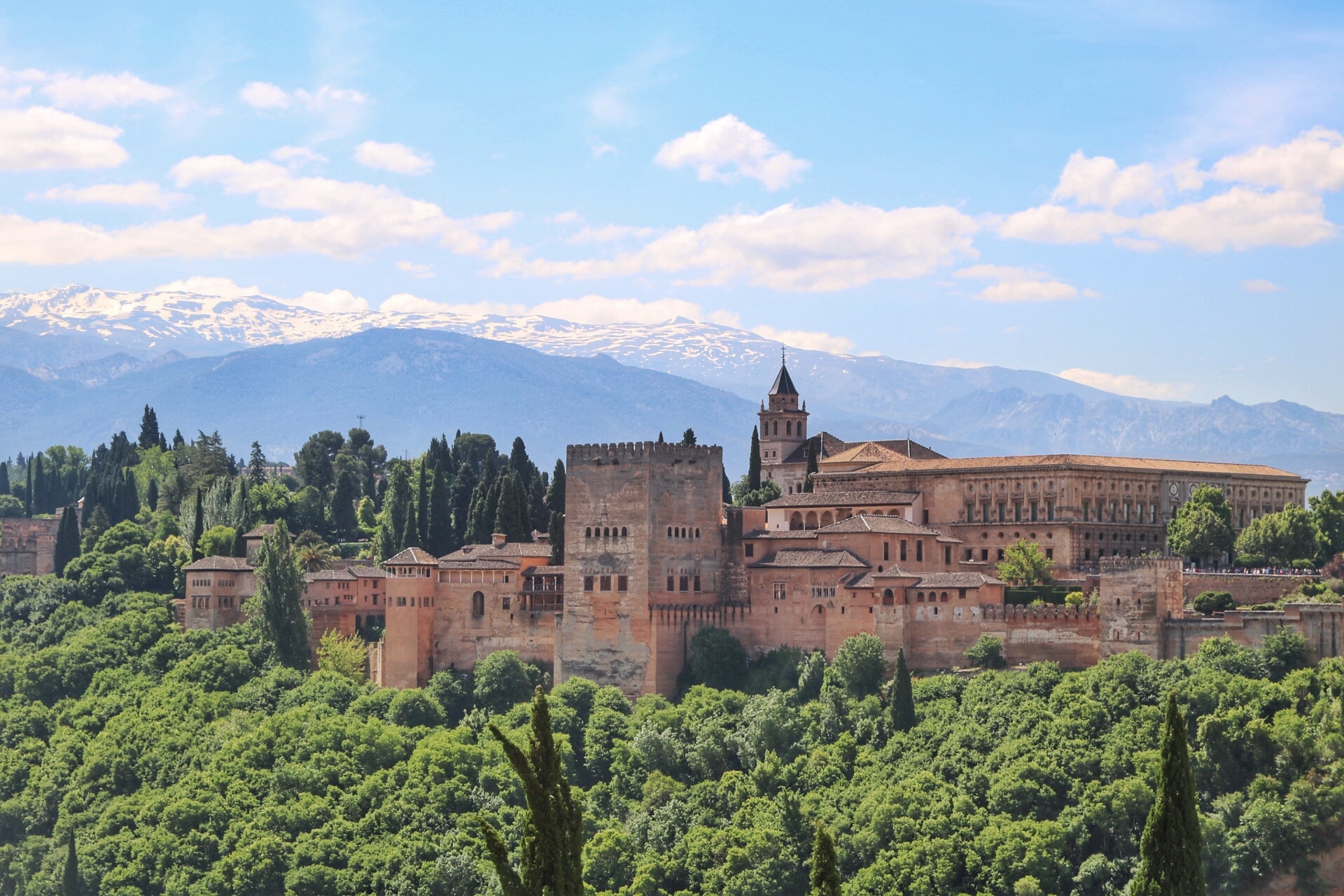 Welcome to Spain
One of the best value destinations in Europe
Spain is the warmest, sunniest place in Western Europe. It's a land of incredible architecture, endless white sandy beaches, a beautiful language, a history that has been impacted by everywhere from Northern Africa to the Middle East. The way of life in Spain is relaxed, without stress and business, which has led to a nation of kind and happy people. And then there's the food, rich in flavour and inspired by a sharing culture.
Amazing experiences in Spain
The land of tapas
Tapas is as much a part of Spanish culture as white sandy beaches as lovely, relaxed people. It's a sharable food that says so much about both their climate and what naturally grows there, and the traditional way of sharing food and meals together. In Spain, even more than in many European countries, sharing food is a vital pastime and goes a long way to showing the relaxed and happy nature of Spain as a country.
Endless beaches
Spain has the best beaches in Western Europe. Nobody is going to argue against that. They're clean, white, and aplenty, with views of the turquoise Atlantic ocean on one side and rolling green hills on the other. Spanish beaches are the best places to unwind and relax in the peak of summer.
Varied and exciting history
Spain has a global history of colonialism, as it spread its culture and language across the world – most notably Latin America. But its local history is equally exciting, with religious influences from Christianity to Islam and the ancient architecture to show it, too.
Always sunny
Spain is more-or-less always sunny. A heavenly place of warm yellow sunlight and cooling sea breezes. It's rarely too hot and never too cold. Spain just might have the perfect climate, especially in Europe. And that means the beaches are almost never off-limits.
Best sights in Spain
Madrid (capital)
Beautiful, perfectly manicured parks and wide-open boulevards of shops, cafes, and bars are what define daily life in Spain's capital city. That, and landmarks like the Puerta del Sol and Plaza Mayor.
Barcelona (624km from Madrid)
Perhaps Spain's most epic city, in no small part because of the Sagrada Familia Cathedral, one of Europe's most incredible pieces of architecture. Barcelona is amazing, to say the least.
Granada (419km from Madrid)
Alhambra is one of the most incredible ancient sites in Spain, and that's just the start. Granada also has the Catedral de Granada and the Nasrid Palaces. Granada is a gorgeous city.
Seville (534km from Madrid)
The most beautiful and historically exciting city in Spain is Seville. A place of Muslim and Christian architecture, cobbled streets and medieval history.
Ronda (550km from Madrid)
A cliff-side city that looks too magical to be real. But it is. Ronda is a place of 15th century buildings and a stone bridge that spans the entire gorge that the entire city teeters at the edge of.
Toledo (72km from Madrid)
An ancient central Spanish city with a walled old city filled with Christian, Arab, and Jewish monuments. So much of Spain's varied and exciting history is celebrated right here in Toledo.
Spanish Islands
Spain's islands are known as either party centrals, like Ibiza, or quiet tropical paradises like Tenerife and Gran Canaria. Whatever kind of beach holiday you like, you'll find it on the islands of Spain.
How to get around
I always use Rome2Rio for traveling Europe. This site/app is so easy to use. It quickly comes up with a variety of transport options to suit your time and budget. All costs are shown, even taxis.
Best time to visit
If you're picturing sangria in the sun or a long day sun bathing on a quiet beach, then the best time visit is March/May or in the autumn. But, honestly, Spain is almost perfect all year round.
It's one of the few European countries that can be enjoyed forever, expect the very dead of winter (December/January). Even in the heart of summer, the cool sea breeze along the coast keeps Spain cool enough to be enjoyed.
Practical info
Language: Spanish
Currency: Euro
Plugs: Standard European two-prong plugs with a voltage of 230V (I recommend buying a universal adapter)
Population: 46 million
Important telephone numbers: 112 for all emergencies
Visa: Members of the EU can stay indefinitely in Spain without a passport. US citizens can stay visa-free for up to 90 days.
Rough Budget
Spanish Phrases
Hello: Hola
Thank you: Gracias
Yes: Si
No: No
Bye: Adios
Cheers: Salud
Posts from Spain