Exploring a colorful Guatemala cemetery (San Pedro la Laguna)
Last week, I visited a cemetery in Guatemala. I know it sounds strange and maybe even slightly gloomy. But if you dig past the spooky surface, cemeteries can be an interesting destination. The architecture and placement of the tombs reveal a lot about the country's view on life and death, class differences and culture. The first time I discovered this was in San Pedro la Laguna in Guatemala.
This post contains referral links for products I love. Adventurous Miriam earns a small commission at no extra cost to you if you make a purchase through my links. Thank you for your support ♡ Learn more
Exploring a cemetery in Guatemala
A cemetery in Guatemala is much more colorful, and many of them keep the coffins above ground. In Christianity, we're so used to the phrase:  earth to earth, ashes to ashes, dust to dust, so it was fascinating to see another approach in Guatemala.
Cemeteries in Central America are not just mournful places where people come to rest. They are vibrant meeting points where people celebrate the dead on festivals like the Dia de los Muertos (Day of the Dead). During this holiday, family and friends gather to pray for and remember friends and family members who have died. The intent is to encourage visits by the souls, so the souls will hear the prayers and the comments of the living directed to them.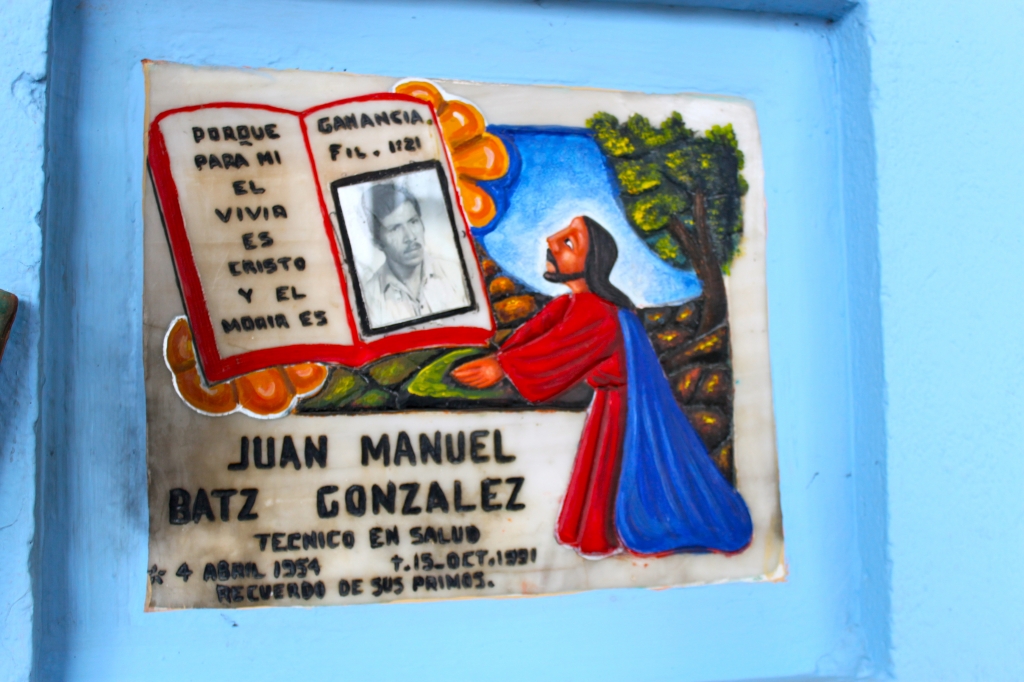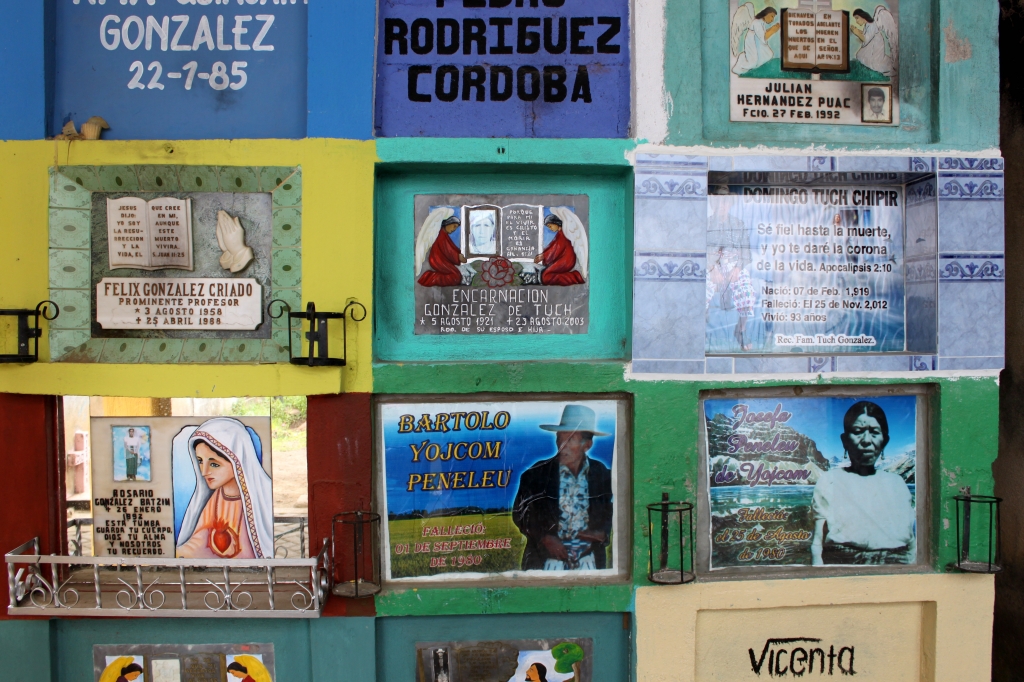 Although they share common traits, Guatemalan cemeteries vary in construction and looks. Most wealthy people build mausoleums and paint them in bright pastel colors, while urban areas have cement blocks where six up to thirty people are buried.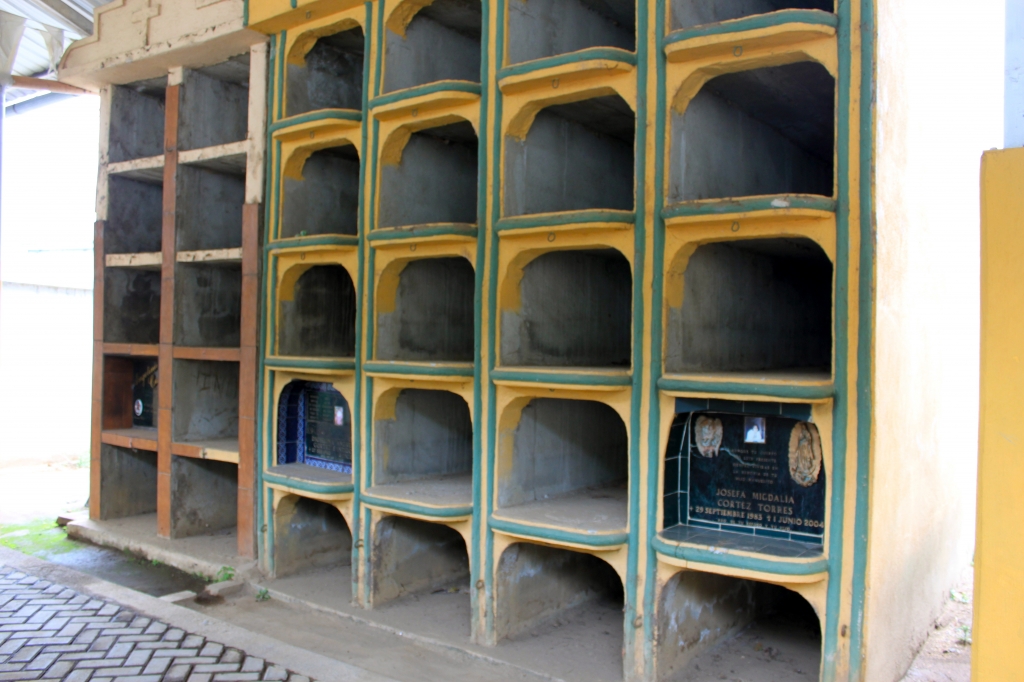 Tips for your visit
Most cemeteries have rules governing what you can and cannot do. Be respectful of these rules. Also, it's best to walk around the graves if they are clearly marked, don't leave litter behind, and speak softly and in normal tones to show dignity and respect at all times.
Other fascinating cemeteries:
La Recoleta Cemetery, Buenos Aires, Argentina
Saint Louis Cemetery, New Orleans, Louisiana
Green-Wood Cemetery, Brooklyn, New York
Old Jewish Cemetery Josefov, Prague, Czech Republic
Merry Cemetery, Spâna, Maramures county, Romania
Cimetière du Père-Lachaise, Paris, France
 Have you ever been to a Guatemala cemetery? Would you consider it?
More posts from Guatemala you might like
Pin it!