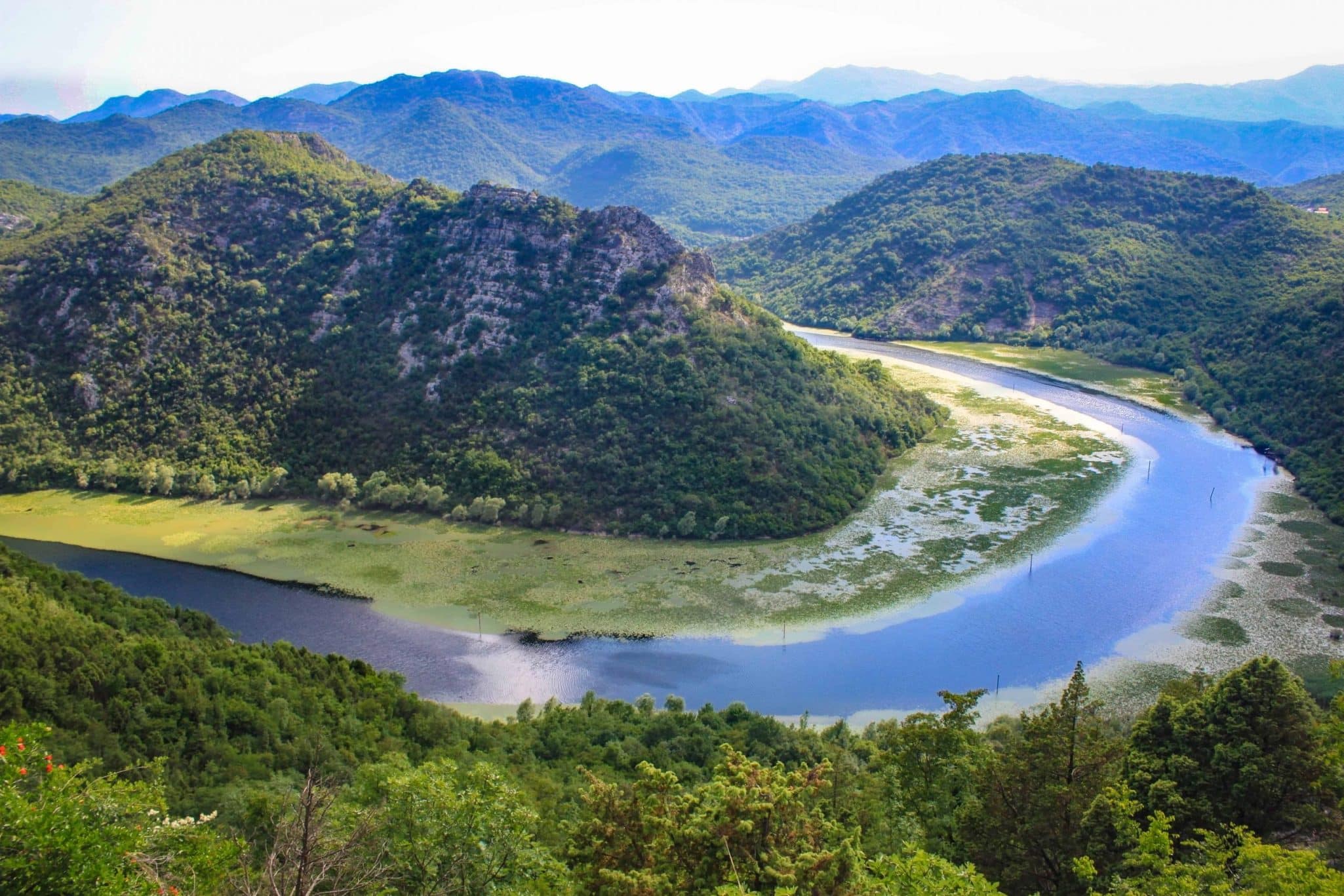 Welcome to Montenegro
Epic nature and cliff monasteries
Big things often come in small packages, and Montenegro is the national example of this. It's a little country with a fantastic climate, diverse and lush geography, and a fascinating medieval history to be plundered like treasure. Montenegro has a huge ethnic and religious diversity, and its government prioritises environmental protection. There are few more exciting and diverse places to visit in Europe than Montenegro.
Amazing experiences in Montenegro
Rich and Beautiful Medieval Architecture
From its stunning monasteries, like the peaceful Moraca Monastery, to its UNESCO World Heritage Sites like the capital city of Kotor, Montenegro is overflowing with incredible medieval buildings and towns, each with its own story to tell. You can explore the country and find each one for yourself, learning its history as you go.
A Slew of Gorgeous National Parks (especially Durmitor and Lovcen)
The national parks of Montenegro are perfectly maintained and give the feeling of stepping back far in time, to before people walked the Earth. Durmitor National Park is rich in its biodiversity, with lakes and forests hiding creatures like eagles and wild cats! There's no end to the things to see and do as you wander the hills of Durmitor. Lovcen national park, similarly, is a huge expanse of peaks and valleys that prove an exciting challenge for any hiking fanatic. Explore to your heart's content.
Quiet Beaches
Montenegro's best beaches can be found at the resort town of Sveti Stefan. Here you've got picturesque old buildings framing the skyline while you relax at some of Europe's most lesser-known and therefore totally peaceful beaches.
Amazing Natural Landscapes
Montenegro's stunning medieval towns and cities are each unique and wonderful in their own way, but it's the country's natural landscape that demonstrates its ultimate beauty. From its national parks to its beaches, and all the green hills in-between, there's almost no end to the beautiful views you can find in Montenegro.
Best sights in Montenegro
Kotor (perfect as base)
An ancient stone capital frozen in time, walled off and sitting at the edge of the ocean. Kotor is a city of cobblestones, medieval churches, and looming mountains on its horizon. It's a place of absolute beauty.
Budva (22km from Kotor)
Montenegro's most popular and exciting city is Budva. A city of gorgeous beaches, islands to explore just off the coast, and theatres to visit during your peaceful stay.
Durmitor National Park (166km from Kotor)
Mountains and lakes make up one of the most beautiful areas of Montenegro. Here you'll find the beautiful Durmitor national park and its Black Lake, as well as a host of incredible wild animals, including bears and eagles!
Sveti Stefan (31km from Kotor)
This islet not far from the capital is a heavenly summer resort town. With the ocean on three of its four sides, it's not much of a stretch to call this place paradise on Earth.
Cetinje (53km from Kotor)
Once upon a time, Cetinje was the capital of Montenegro, and so it's no surprise that it is now one of the nation's most historic and stunning old towns, with grand catholic churches to see and explore.
Lovcen National Park (34km from Kotor)
An endless expanse of rolling green hills and powerful high mountains. Here, you'll find the resting place of Petar II Petrović Njegoš, a cultural leader beloved by the people of Montenegro.
How to get around
I always use Rome2Rio for traveling Europe. This site/app is so easy to use. It quickly comes up with a variety of transport options to suit your time and budget. All costs are shown, even taxis.
Best time to visit
Spring and autumn are the best seasons to visit Montenegro, the icy months are a distant memory and the trees are either a vibrant green or a dazzling copper. You'll also find the cheapest prices since the summer months are busy with holidaying families and party-goers.
However, if you're looking to enjoy Montenegro's nightlife scene then you'll want to visit in July and August when the Riviera is at its most lively.
Practical info
Language:

Montenegrin

Currency:

Euro

Plugs: Standard voltage of 230V (I recommend buying a universal adapter)
Population:

622,000

Important telephone numbers:

122 for police, 123 for fire, 124 for ambulances

Visa:

Most countries can enter Montenegro visa-free and stay for at least 90 days, including US citizens
Rough Budget
Hotel:

$35-70

Food:

$5-15

Activities: e.g.

$35 for a boat tour

Transportation:

$2-5 for a bus
Montenegrin Phrases
Hello:

Zdravo

Thank you: Hvala
Yes:

Da

No: Ne
Bye:

Dovidenja

Cheers: Živeli
Posts from Montenegro