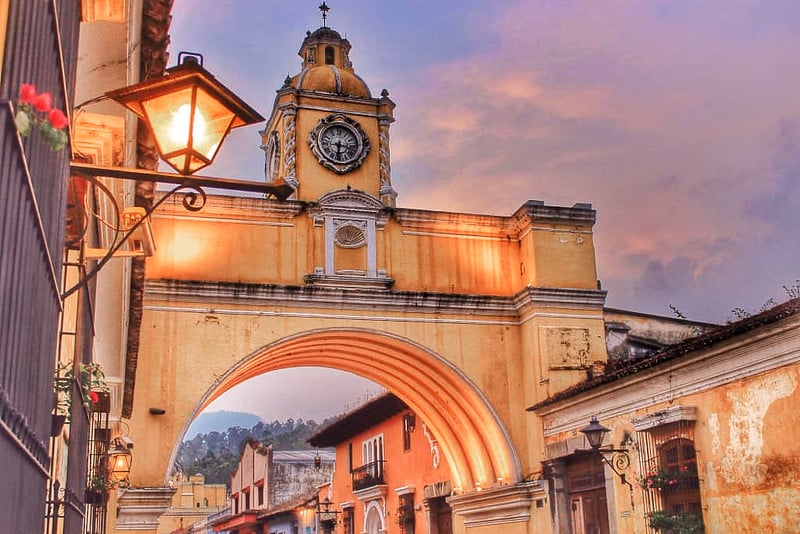 Welcome to Guatemala
This Central American country is a thing of historic, cultural, and natural beauty. Its landscape is defined by volcanoes and rainforests; and hidden deep within are untouched and incredible ancient Mayan ruins. If you've ever wanted to feel like Indiana Jones, Guatemala is the place to do it.
Amazing experiences in Guatemala
Indigenous people today
The history of Spanish colonialism in South America is frightening, just like all colonialism is. But what many of us forget is that the indigenous Maya people are still alive today and living in areas like Chichicastenango and around Lake Atitlan. Though many of their ancient cities and temples are now ruins, the people still live here.
Perfectly preserved Mayan temples
The Mayan ruins of Guatemala are unique. They are also, like the pyramids of Egypt, still in amazing condition. Today, you can visit places like Tikal, a once ancient Mayan city which still stands as amazingly preserved ruins. Tikal is a place you can wander and very easily imagine the ancient people of Mayan culture living. The city's bones are still very much strong and clean.
Magical Lake Atitlan
Lake Atitlan is one of the most spectacular sights. The lake formed inside a massive volcanic crater, like a bowl in the earth. Surrounding the lake completely on all sides are dense green forests which stretch on and on. There, you'll find Mayan villages which still exist full of local Mayan people who live in peace and harmony, just as they always have.
Gorgeous waterfall
A country with volcanoes and rainforests is, of course, also going to have some epic waterfalls to behold. Some of the best can be found at Semuc Champey, a section of the Cahabon River which draws in tourists because of its natural limestone bridge. Beyond the bridge, though, are waterfalls which you can explore as you hike the area near the river.
Best sights in Guatemala
Guatemala City (capital)
A city high above the rest of the country, which blends modernity with ancient Mayan history and ruins. It's also home to the gorgeous National Palace and the Cathedral of Guatemala.
Tikal (526 km from Guatemala City)
Once an ancient Mayan city, Tikal is now a large expanse of perfectly-preserved ruins. These are some of the best examples of Mayan history, intact and on display for your imagination to run wild over.
Lake Atitlan (124 km from Guatemala City)
The epic and stunning Lake Atitlan is nestled inside a huge volcanic crater. It's an incredible sight to behold, encircled by steep green hills. Hidden among them are traditional Mayan villages!
Semuc Champey (116km from Guatemala City)
This fascinating section of the Cahabon River attracts tourists from all over because of its beautiful naturally-occurring bridge of limestone which spans the width of the river.
Chichicastenango (142km from Guatemala City)
Chichi is situated in the highlands and is a celebration of the local flavour of the nation, with craft markets, catholic churches, and Mayan ruins. It's a diverse and happy place.
Quetzaltenango (Xela) (200 km from Guatemala City)
A city framed by a string of volcanoes is an exciting city indeed! This whole area is a blend of rugged wilderness and historic, cultural architecture in the baroque style, including the Municipal Theatre and House of Culture.
How to get around
I always use Rome2Rio for finding transportation. This site/app is so easy to use. It quickly comes up with a variety of transport options to suit your time and budget. All costs are shown, even taxis.
Best time to visit
Guatemala is one of those perfect countries that's ideal for visits all year round. The peak of the perfect is between December and April – the 'dry season'. But even so, rainfall is never so heavy as to ruin an entire holiday.
So, you can safely pick the best time for you and your family, or when the flights are at their cheapest. Though the dry season is still the absolute best.
Practical info
Language: Spanish
Currency: Quetzal
Plugs: Guatemala uses the standard US two-prong plugs at a voltage of 110V. If you're coming from Europe, definitely get a universal adapter
Population: 16.9 million
Important telephone numbers: 999 for all emergencies
Visa: US citizens can stay for up to 90 days, visa-free
Rough Budget
Hotel:

$35-100

Food:

$5-20

Activities: e.g. $18 for a Pacaya Volcano Trek
Transportation:

$3-10 for a bus
Spanish Phrases
Hello: Hola
Thank you: Gracias
Yes: Si
No: No
Bye: Adios
Cheers: Salud
Posts from Guatemala