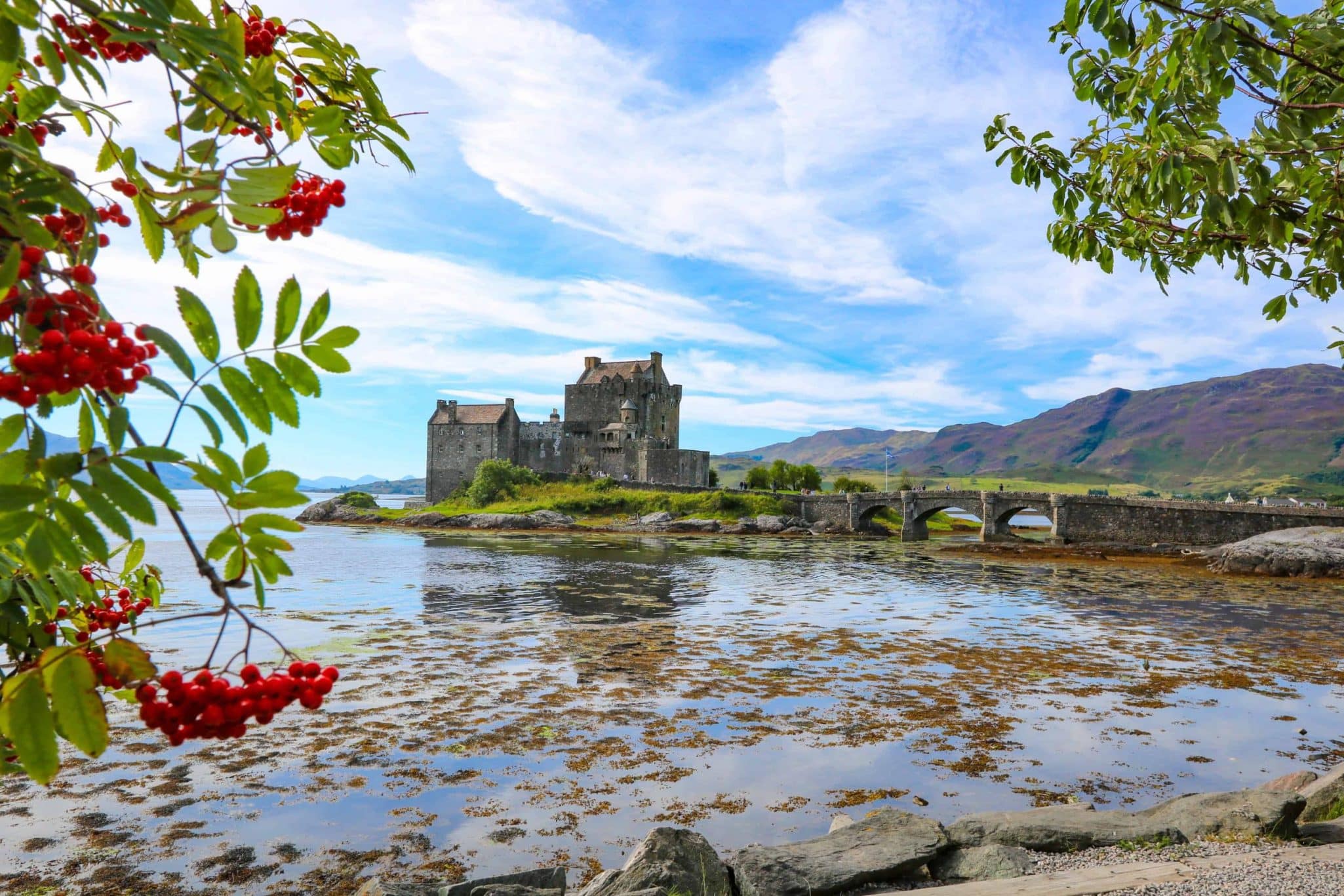 Welcome to Scotland
Scotland makes up almost half the landmass of Britain, and yet has a fraction of its population. That means so much of Scotland is raw, untouched, pure, and gorgeous landscape. Famous for its lakes – like the legendary Loch Ness – and its islands, like the magical Isle of Skye, Scotland is a land of rugged, mountainous natural beauty.
Amazing experiences in Scotland
Legendary Braveheart
Scotland is a part of the UK with a fantastically unique, bitter, and exciting history. Most famously, of course, the story of William Wallace, a 13th century warrior who defeated the English at the Battle of Stirling Bridge and was appointed Guardian of Scotland. This story was captured in film and became the classic '90s film Braveheart.
Magical Isle of Skye
The Isle of Skye is Scotland's most mystical place. It's an island of local mythology and exciting legends. Aside from the stories, Skye is also an incredibly dramatic and exciting place of friendly towns, ancient forts, and epic castles.
Dramatic history
As Braveheart depicted, Scotland is a place of very exciting and dramatic history. A Celtic land that was also once home to Viking settlers before eventually becoming a part of the United Kingdom (though not without putting up a fight), Scotland is a place of fierce but kind people and a history as dramatic and powerful as its landscape.
Land of whisky
If there's one export Scotland is famous for, it's their whisky. Distilleries pepper the landscape of Scotland, and the drink itself is integral to Scotland's dining, celebration, and heavily social culture. It's a merry drink for merry people, and the Scots are certainly merry.
Best sights in Scotland
Edinburgh (capital)
Perhaps the most beautiful city in the UK, Edinburgh is a beacon of arts, music, and literature. With a gothic castle that towers over the town, it's a dramatic and powerful city.
Isle of Skye (226km from Edinburgh)
A magical and mythical island of idyllic towns and villages, as well as old hilltop forts and castles that predate Scotland's union with the rest of the UK. Isle of Skye is a peaceful and spectacular island.
Loch Ness (168km from Edinburgh)
Loch Ness is Scotland's most legendary lake and said to be home to a still-living lake monster that many have claimed to have spied. It's also a lake so vast you can't see from one side to the other.
Glasgow (46km from Edinburgh)
Scotland's second city is a place famous for its enthusiastic people, comedy scene, and fantastic writers. There are a lot of excellent pubs and clubs in Glasgow for you to enjoy on an evening.
Inverness (156km from Edinburgh)
A very historic city far to the north of Scotland, taken from the name of the River Ness. Inverness has Victorian markets, churches, a dramatic cathedral and a stately castle to explore.
Glencoe (116km from Edinburgh)
Including the rugged and wild Scottish highlands, Glencoe is a massive range of wilderness covered in grasslands, hills, mountains, and rivers. It's a fantasy land brought to life for many visitors.
How to get around
I always use Rome2Rio for traveling Europe. This site/app is so easy to use. It quickly comes up with a variety of transport options to suit your time and budget. All costs are shown, even taxis.
Best time to visit
Visiting Scotland May to October is the best time to avoid the dreadfully cold and wet winters. The highlands are green and luscious and there's lots going on in the cities in the summer including the massive cultural event The Edinburgh Festivals during August.
The autumn season is a particularly beautiful one when the trees turn red and Scotland's natural beauty shines. However, if you love local festivals then catching the New Year Hogmanay festivities is definitely worth braving the cold for.
Practical info
Language: English
Currency: Pound
Plugs: A UK three-pronged plug with a voltage of 230V (I recommend buying a universal adapter)
Population: 5.4 million
Important telephone numbers: 999 for all emergencies
Visa: Members of the EU can stay indefinitely in Scotland without a passport. US citizens can stay visa-free for up to 90 days.
Rough Budget
Scottish Words
Little: Wee
Yes: Aye
No:

Naw

Cheers: Slàinte
Posts from Scotland