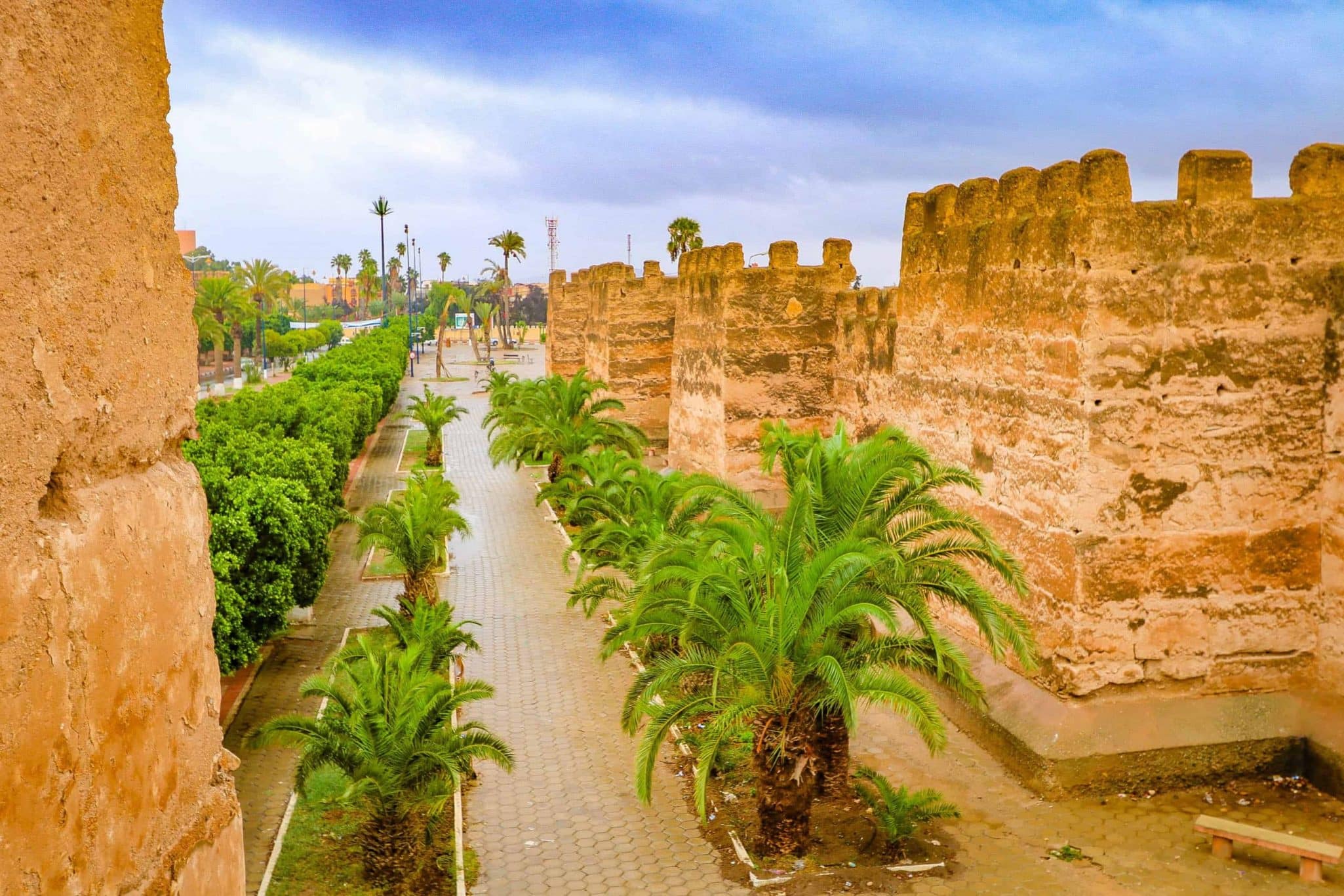 Welcome to Morocco
En route to Africa
A magical land where the traditions, food, art, language, and religion of Western Europe and the Middle Eat blend in an exciting way. Morocco is a welcoming country with beautiful markets, cafes, and restaurants. The Atlas Mountains are at your doorstep, as is the Sahara!
Amazing experiences in Morocco
A perfect spa-retreat
Much like the onsen of Japan and Roman bathhouses of Hungary, Marrakech has its own bathhouses, known locally as hammams. They're some of the best spas you can visit because of the very unique atmosphere! They are gender-segregated and the buildings they're housed in are simply gorgeous. You can bath, have a spa detox treatment, and more depending on which hammam you visit.
Unique cities
Morocco is a unique country. Its range of languages and dialects is incredible. Its food has been influenced by Africa, Spain, France, and the Middle East. And the cities! While Marrakech is an exciting blend of historic and modern, if you head out into the mountains to discover a city like Chefchaouen, you'll be spellbound by the blue houses and streets! This city has an Old Town district whose houses have all been painted in a gorgeous ocean blue colour, making it stand out from any other town in Morocco.
The legendary Sahara
Morocco is one of the countries of the Sahara, perhaps the world's most famous desert. A place of stories, magic, and mythology. The word Sahara actually means desert in Arabic, so it's sort of a misnomer to call it the Sahara Desert (since that really means Desert Desert). The wild and rugged nature of this sometimes soft, sometimes mountainous desert is captivating, to say the least.
Hiking in the High Atlas Mountains
The Atlas Mountains are some of the most rugged and rocky terrain you're ever likely to experience. But they also have amazing views! With views of desert sands, oases, snow caps, and endless dusty peaks, the range of sights and experiences across the Atlas Mountains is just incredible. And conquering them by foot is a feeling unlike any other.
Best sights in Morocco
Marrakech (capital)
A warm and inviting blend of European, African, and Arab culture, Marrakech is a melting pot of foods, art, architecture, and belief. Mosques, churches, markets, and restaurants define this amazing capital.
Agadir (258km from Marrakech)
The coastal city of Agadir can be found at the edge of the Atlas Mountains. It's a popular resort town, with all the hotels, bars, restaurants, and golf clubs to go with the title.
Fes (530 km from Marrakech)
What might be the cultural capital of Morocco, Fes is a place of music, medieval architecture, ancient religious schools, and incredible local foods. Fes is the most vibrant of Morocco's cities.
Chefchaouen (574 km from Marakech)
This amazing city can be found in the Rif Mountains, and it's most famous for its blue-washed buildings which fill up every corner of its old town. Chaouen has some of the best leather and weaving shops you'll find.
Essaouira (191 km from Marrakech)
This glamorous resort town on Morocco's coast is a vibrant and lively place with incredible ocean views and crescent beaches where many tourists enjoy surfing, relaxing, and swimming.
High Atlas (1,155 km from Marakech)
Also known as the Grand Atlas Mountains, this range of mountains is sometimes green, sometimes desert, sometimes snow-covered, all depending on where and when you are.
How to get around
I always use Rome2Rio for finding transportation. This site/app is so easy to use. It quickly comes up with a variety of transport options to suit your time and budget. All costs are shown, even taxis.
Best time to visit
It's best to visit Morocco when it's not too hot and not too cold. That means a trip to Morocco in spring or autumn is ideal. These seasons are dry, but not with that awful desert heat, and they have a lovely sea breeze that keeps any hot days at bay.
So, your best months for visiting Morocco are certainly March to May or September and October. This is also off-peak season, so your flights will be a little cheaper, too!
Practical info
Language: Arabic and French
Currency: Dirham
Plugs: Morocco uses standard two-pronged plugs found in mainland Europe, with a voltage of 220V. Make sure, before you go, to pick up a universal adapter)
Population: 35 million
Important telephone numbers: 15 for fire and ambulance, 19 for police
Visa: Citizens of the US and the EU can stay in Morocco for up to 90 days without a tourist visa.
Rough Budget
Hotel:

$30-75

Food:

$5-25

Activities: e.g.

$35 to go quad-biking

Transportation:

$2-10 for a bus
Arabic Phrases
Hello: Marhabaan
Thank you: Shukraan
Yes: Nem fielaan
No: La
Bye: Wadaeaan
Posts from Morocco